Have you noticed I am kind of loving creating more fashion content here on the blog lately! As we touched down on Spring earlier this week I thought it was the perfect time to share my Spring fashion essentials wishlist and also tell you about an exciting fashion competition intu are currently running.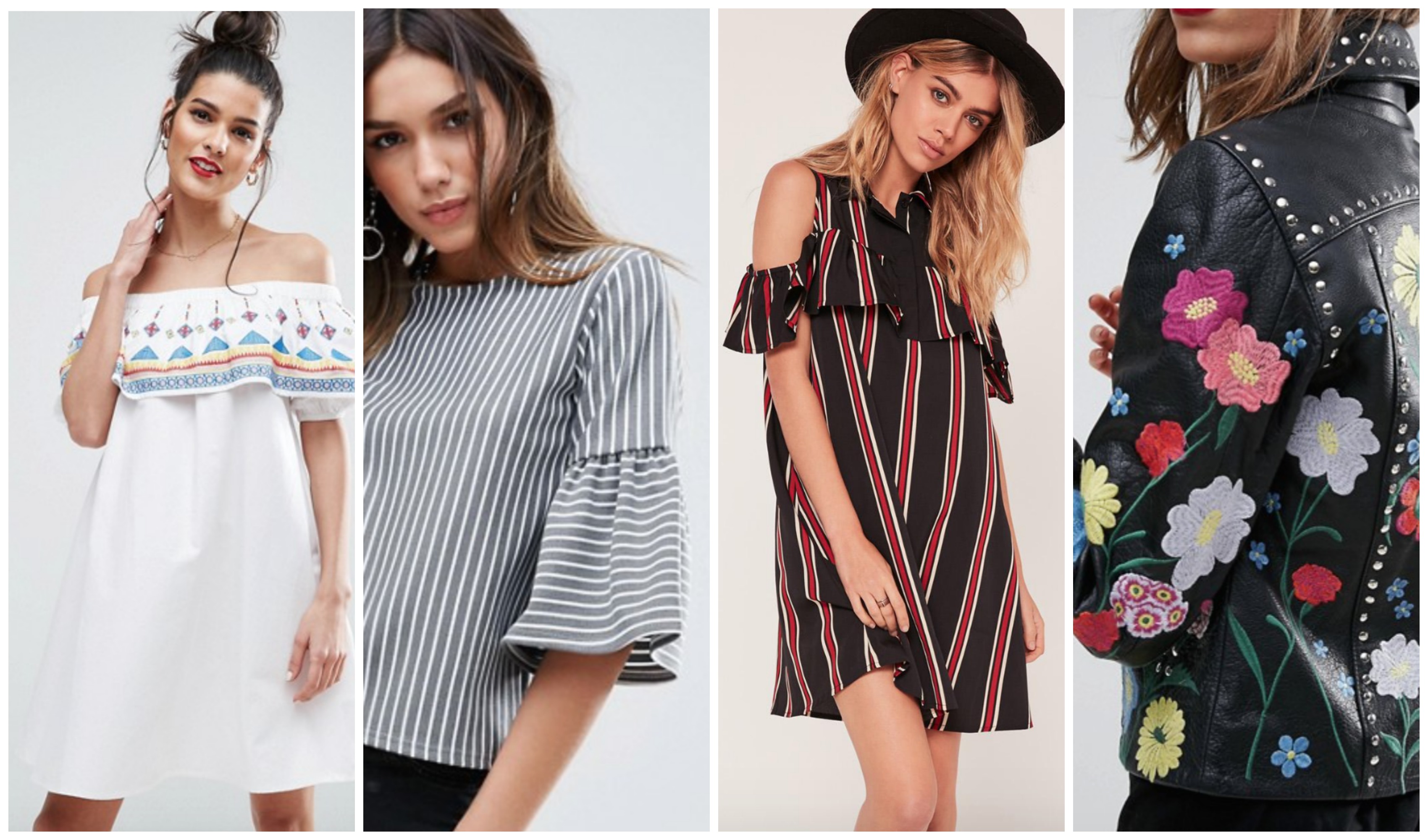 I have had my eye on some of these Spring fashion essentials since I watched the catwalk collections of London Fashion Week SS17. Now that the trends have finally arrived in-store I can shop at my leisure and start to build up my SS17 Capsule Wardrobe. My favourite thing about the SS17 fashion trends are how interchangeable they are. For instance ruffles and statement sleeves go hand-in-hand and this makes them so wearable. intu are currently running an amazing fashion competition which inspired this blog post. Let me tell you about it…
Win your SS17 Dream Wardrobe with intu
I warn you, you're going to need to sit down for this one! It is the prize fashion bloggers dream of – Win your SS17 Dream Wardrobe! intu are giving away £1,000 worth of vouchers from ASOS, Missguided and more. It's really easy to enter: ENTER HERE (UK only)
My Spring Fashion Essentials
Ruffles
Ruffles are a tough one. I have no idea how I am going to style them, but I so badly need them in my wardrobe for SS17. I actually picked up this Stripe ruffle sun dress before my recent vacation and it was pretty easy to wear. Ruffles and Spring just go together perfectly and these gingham ruffle cropped trousers are an absolute Spring essential. Don't even question it! I also spotted some easy-to-wear ruffles on shoes like these ruffle trainers.
Statement Sleeves
I have wanted to try out statement sleeves ever since I met fellow London, Irish blogger Shannon from @CodingHandbags and she was rocking the most enviable statement sleeves. I admittedly spent our entire coffee break admiring her style. Now I most certainly have my eyes on a few statement sleeves to add to my own collection including this fluted sleeve top, double layer trapeze shirt with tie sleeve and this black chiffon tie flared sleeve top. I managed to squeeze in the best statement sleeves into my London Fashion Week 2 outfit for SS17 so I'm off to a good start.
Blush Pink
Blush pink is dominating instagram lately. I am not so lucky in that, blush pink does not go best with red hair. In any case I am lusting after certain blush pink items including these side-split wide leg trousers. I also think a knitted sweater is a serious Spring staple and this pink tie back plunge sweater ticks all the boxes. Finally, because I love to also incorporate SS17 trends into my work wardrobe I thought this shell pink crochet lace trim bardot top would make a nice little addition.
 Embroidery
I am kind of obsessed with all things embroidered. Oh how I wish to add an embroidered item to my outfit every day and I am so glad this trend has finally made a comeback. My first London Fashion Week outfit for SS17 featured the best embroidered jumpsuit. Some embroidered items on my wishlist include this embroidered leather biker jacket which I would give anything for right now! Also I love seeing Aztec inspired fashion pop up in the high street. I wore this style when I was in Florida recently, quite similar to this aztec embroidered sun dress. When I showed you guys the dress over on Snapchat (Bec_Boop) so many of you were complimenting it and asking where it was from. Another embroidered item I fell in love with while comiling this wishlist was this black button embroidered denim mini skirt. It kind of takes me back to my school days but somehow feels a million times cooler!
All of the items in my SS17 wishlist are from intu's key retailers and don't forget you can win £1,000 in vouchers to spend and create your dream SS17 wardrobe – ENTER HERE (UK only)
PIN ME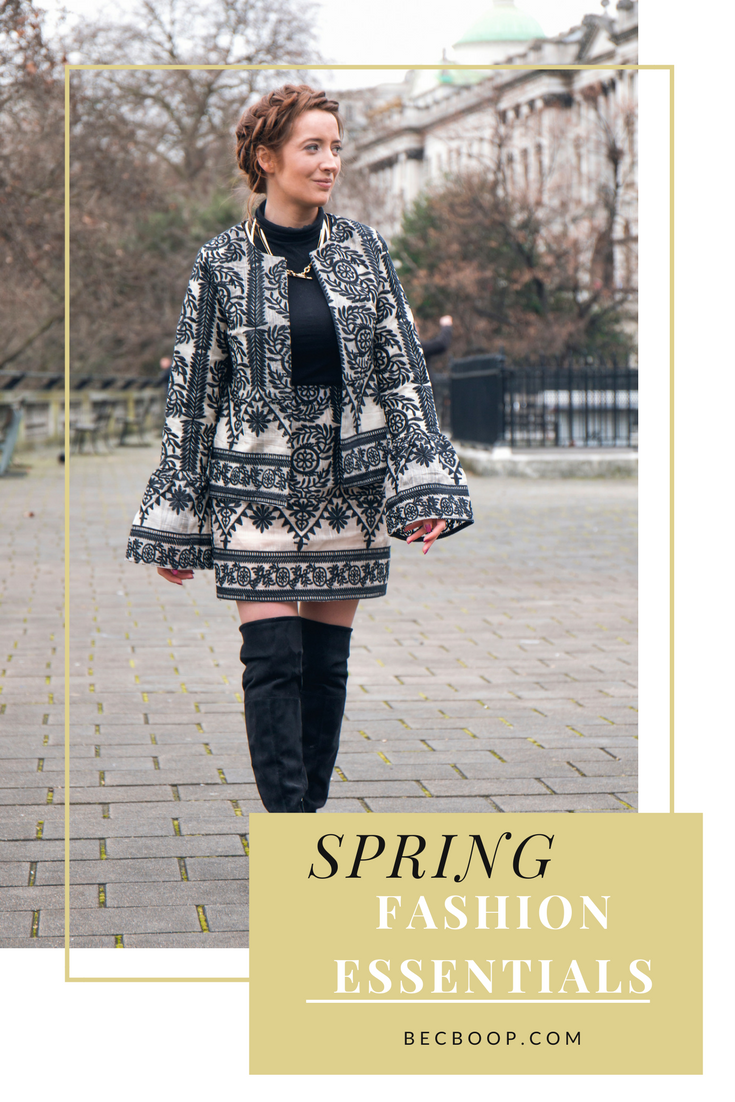 I would love to hear from you in the comments below. What are your Spring fashion essentials? Have you entered the Intu competition yet?
* Thank you to intu for collaborating on this post.
** Affiliate links have been used in this post
Connect with Bec Boop everywhere!
If you enjoyed this blog post you might also like:
Espadrilles guide – the perfect Summer shoes