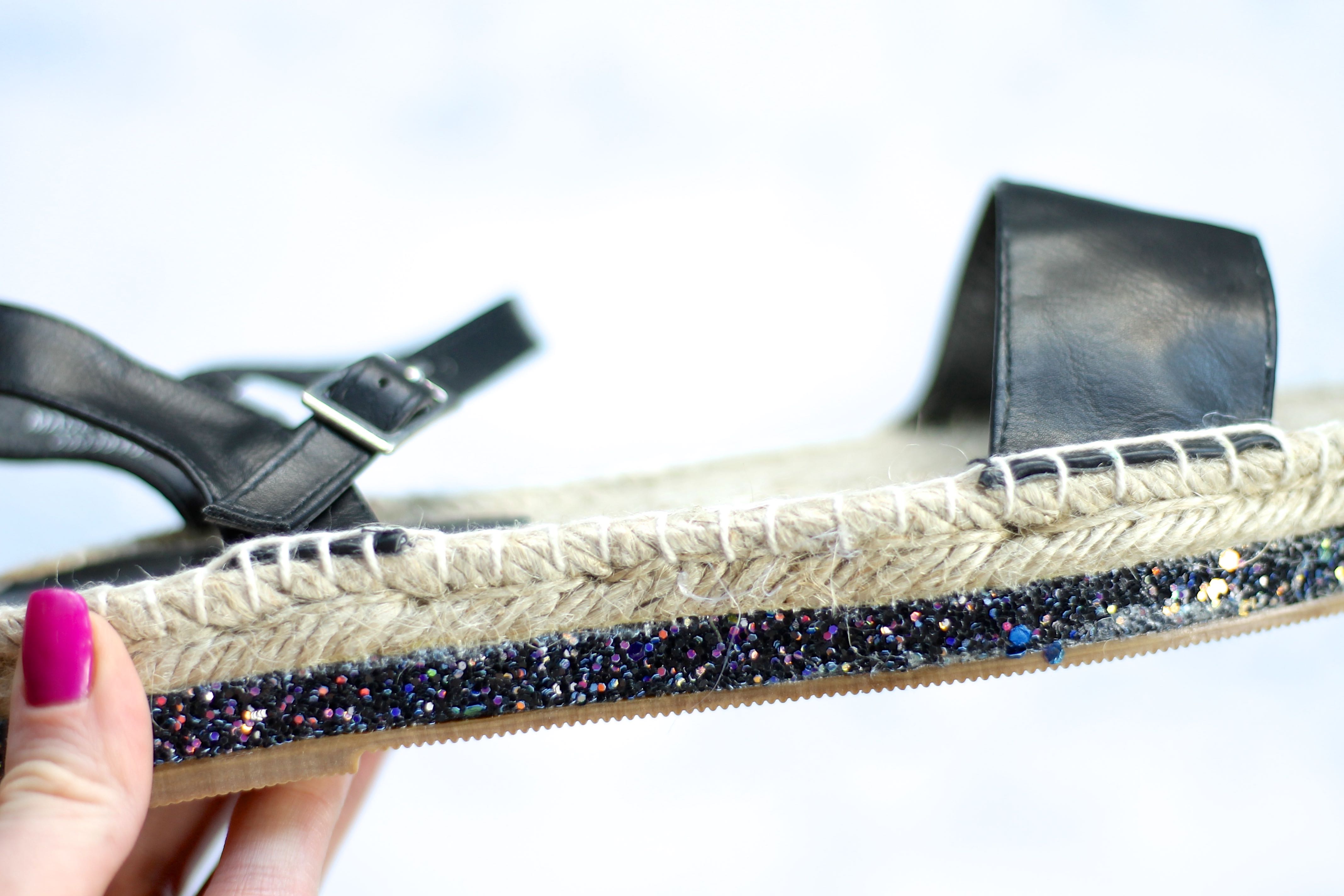 I know, you must think I am crazy for writing a Summer shoe blog post in February! But I am currently on vacation in Florida and I find myself reaching for my espadrilles every day so it was time to share a little espadrilles guide with you.
I also think most people are probably already planning for their Summer holidays at this stage so it is a good time to get a Summer style guide post in. I first discovered and fell in love with espadrilles a few years ago when I was obsessed with my TOMS espadrilles. When packing for my trip to Florida I thought long and hard about which sandals to pick up. The days at the theme parks are quite long so I wanted shoes which were comfortable and also stylish. I then spotted these ASOS Jolene sandals and ordered them. I have been wearing them a lot on this trip and I cannot get over how comfortable they are. In terms of a Summer holiday shoe they are perfect for me!
I adore the glitzy detail and the faux leather straps are really soft on my feet. The Jolene sandals are available in one other variation which I really like; the gold espadrilles. As espadrilles made their entrance into the fashion world last Summer most high-street brands are coming up with their take on the trend again this season. There are many different options from sliders, sandals, shoes and more. I love the open toe espadrilles and I am starting to warm to the ankle-tie espadrilles too. Maybe they will be added to my collection over the coming months.
Here are some of my favourite espadrilles which you can shop right now by clicking on the images.
Espadrilles Guide – My Favourites
If you enjoyed my espadrilles guide why not pin it for later!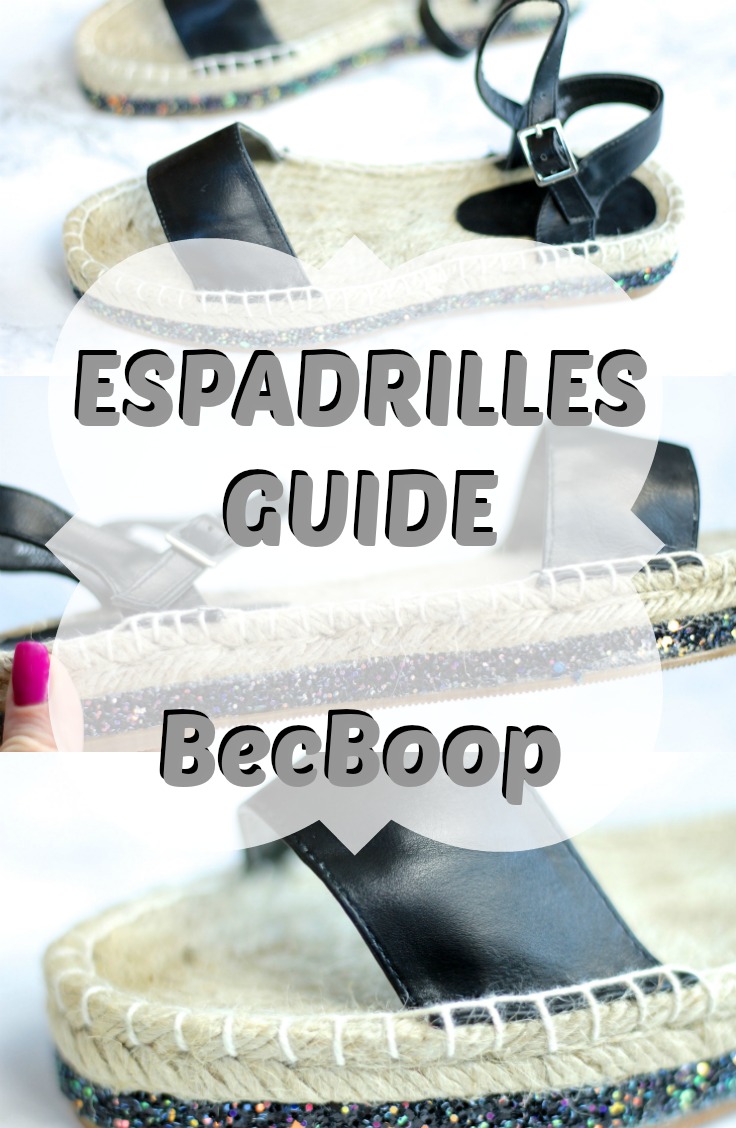 I would love to hear from you in the comments below. Let me know if you are a fan of espadrilles!