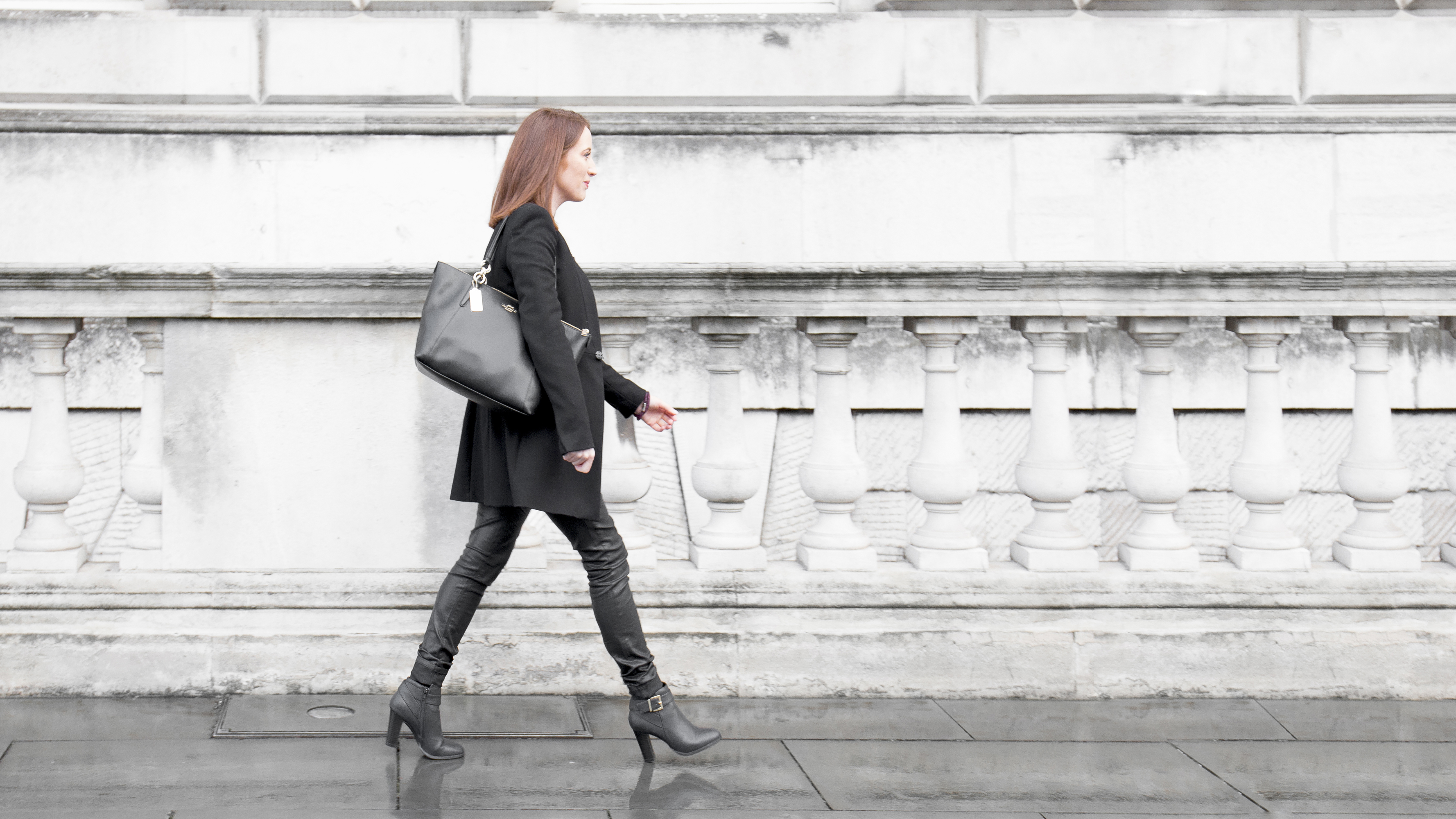 With London Fashion Week exactly one week away I thought I would write about my personal style and share my 5 tips to define your signature style.
Take what you will but I hope it helps! Style is influenced by the seasons, the weather, personal growth, marketing influence and much more. We can't avoid the influence but there are some easy tips you can use to nail your personal style. I find that mine changes up a couple of times per year and I guess I am more aware of it now that I'm in my late twenties.
I basically live two lives. I lead a professional work life where I work in an office for a large global professional services firm meeting clients here in London and internationally. I have one personal style for that area of my life. Then there's the BecBoop out-of-office life. This is the personal style I want to share with you today and which I like to think is fairly distinguishable – at least to me!
5 STEPS TO DEFINE YOUR SIGNATURE STYLE
Know your body
Your body shape and size will strongly influence your signature style. Style is an amazing thing as it can do wonders to flatter our favourite body-parts. For instance I am short, a mere 5ft tall so unfortunately what looks fantastic on a taller person would absolutely not suit me (let alone fit me). I'm also blessed with a large(er) chest and so I am conscious of this when I put my outfits together. Personally I like to wear something that will give the illusion of longer legs such as straight leg, fitted jeans and fitted but demure tops.
Identify one or two style icons you admire
This has never been an issue for me. Blair Waldorf has been my style icon since I watched the pilot for Gossip Girl back in 2007 (Has it been that long?!). For years I wore headbands with bows and channeled my style focus into becoming an Irish Blair Waldorf. Although I have ditched the headbands for now I would still consider Blair Waldorf to be a strong influence on my personal style. Identifying one or two style icons you admire will help narrow down the trends, colours and pieces you find yourself drawn to.
Dress for the life you lead
My style has changed so much since moving from Ireland to London. I rarely wear high-heels walking around London – it is just impossible! I live quite happily in ankle boots. Whereas in Ireland I wore high-heels every single day to work. London means lots of walking, public transport and high-tailing it from one side of the city to the other potentially more than once a day. I dress for London life including all the practicalities it demands. If you are lucky enough to live in a sunshine haven obviously you will dress for that. Figure you the life you lead – what you do on a daily basis and dress for that.
Wear what makes you smile
I cannot stress this point often enough. In defining your signature style there is absolutely no room for clothing which makes you feel uncomfortable. I have been there. Invited to an amazing event and decide to wear something which I feel totally uncomfortable in. If you feel any way uncomfortable wearing it then I hate to be blunt but that puffy tulle skirt has no place in your signature style wardrobe. I am really passionate about personal style, about wearing clothes that make you smile, about reflecting your personality in your fashion. I love to wear clothes that make me smile – slogan t-shirts, cosy sweaters, cropped tops in Summer and trendy ankle boots – they all make me smile!
Pick your signature style piece
What is the one fashion piece which remains a constant in your wardrobe. Perhaps it has a place in your everyday capsule wardrobe? I went through a phase of wearing hats. Oh, so many hats! Although I am still searching for my current signature style piece, I like to think right now that the over-sized bag holds that coveted title. I always have an over-sized bag. I am known in work for having a huge handbag (and a huge laptop bag full of unnecessary stationary). Maybe it's because I have to carry around so much tech pieces with me in terms of vlogging and live-streaming but sure enough – it's always there; on my shoulder. For now this is my signature style piece.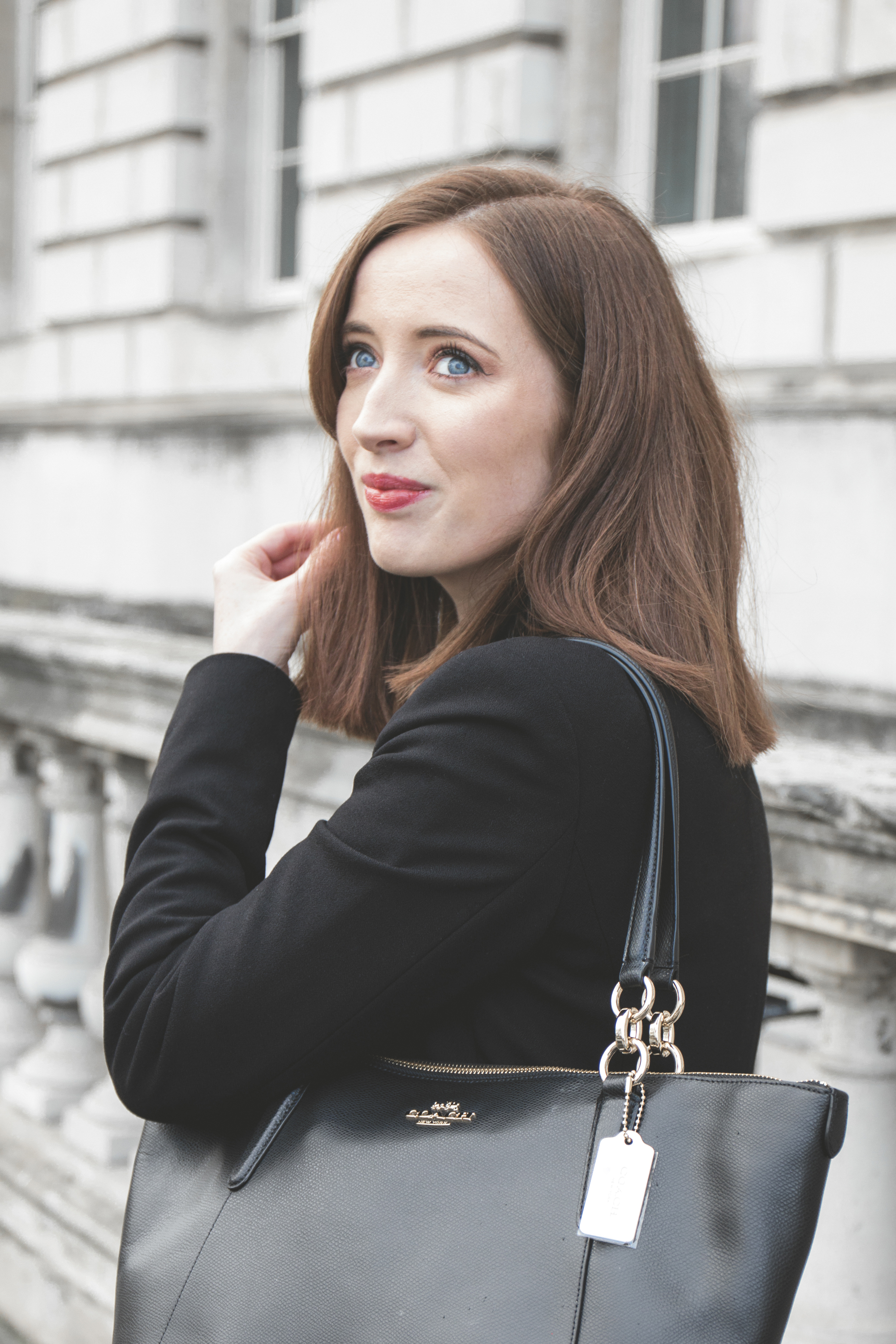 The Outfit – My Signature Style
This is a typical outfit I would wear at the weekend here in London. I've got all my signature style pieces included – slim-fit black waxed trousers (Zara), fitted blazer (Zara), bright sweater for that pop of colour (Topshop), oversized bag (Coach) and ankle boots.

Photography
If you enjoyed this piece why not save to Pinterest for later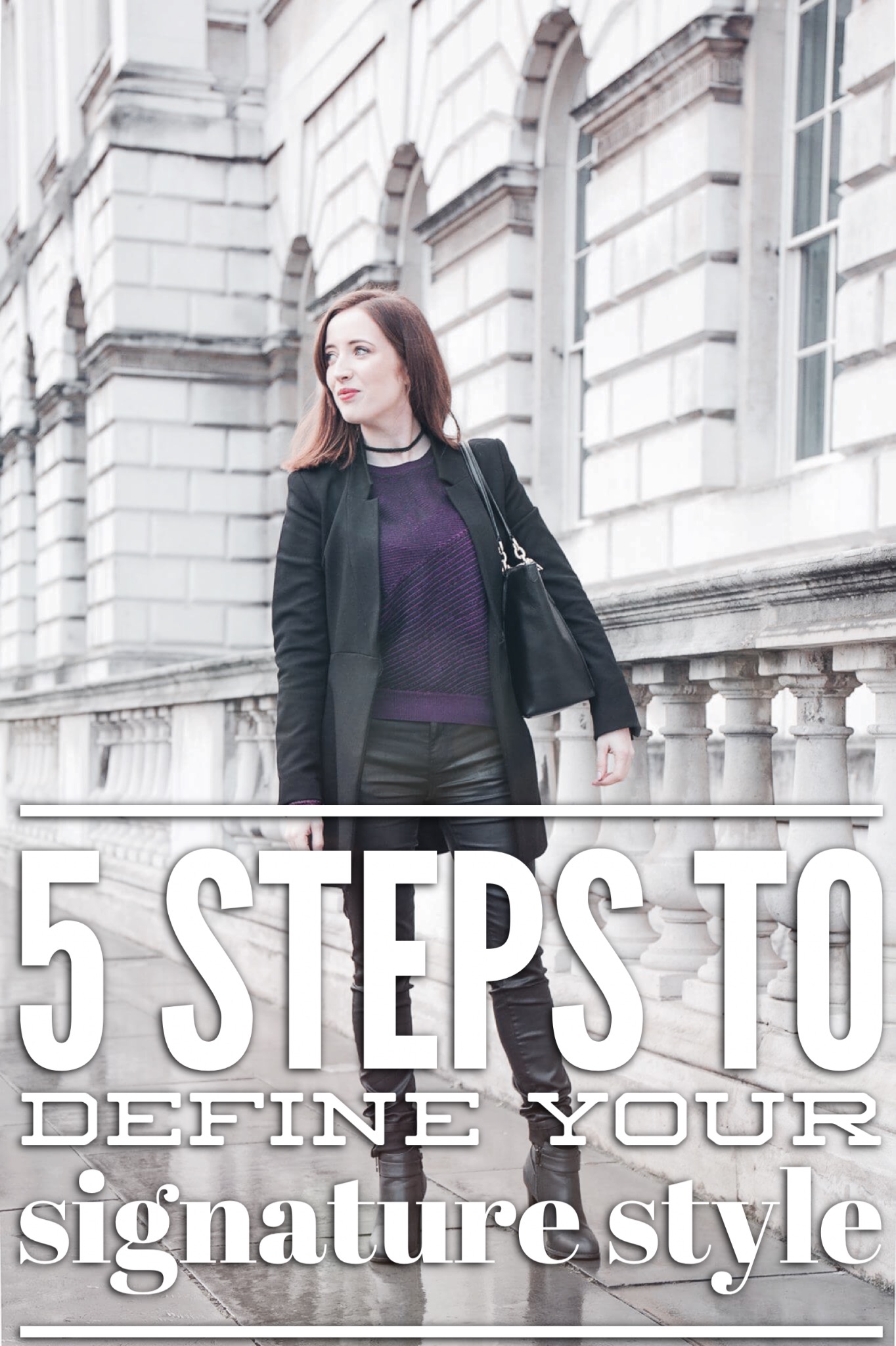 How do you define your signature style? Let me know in the comments or tweet me @BoopFashionista
Connect with Bec Boop everywhere!