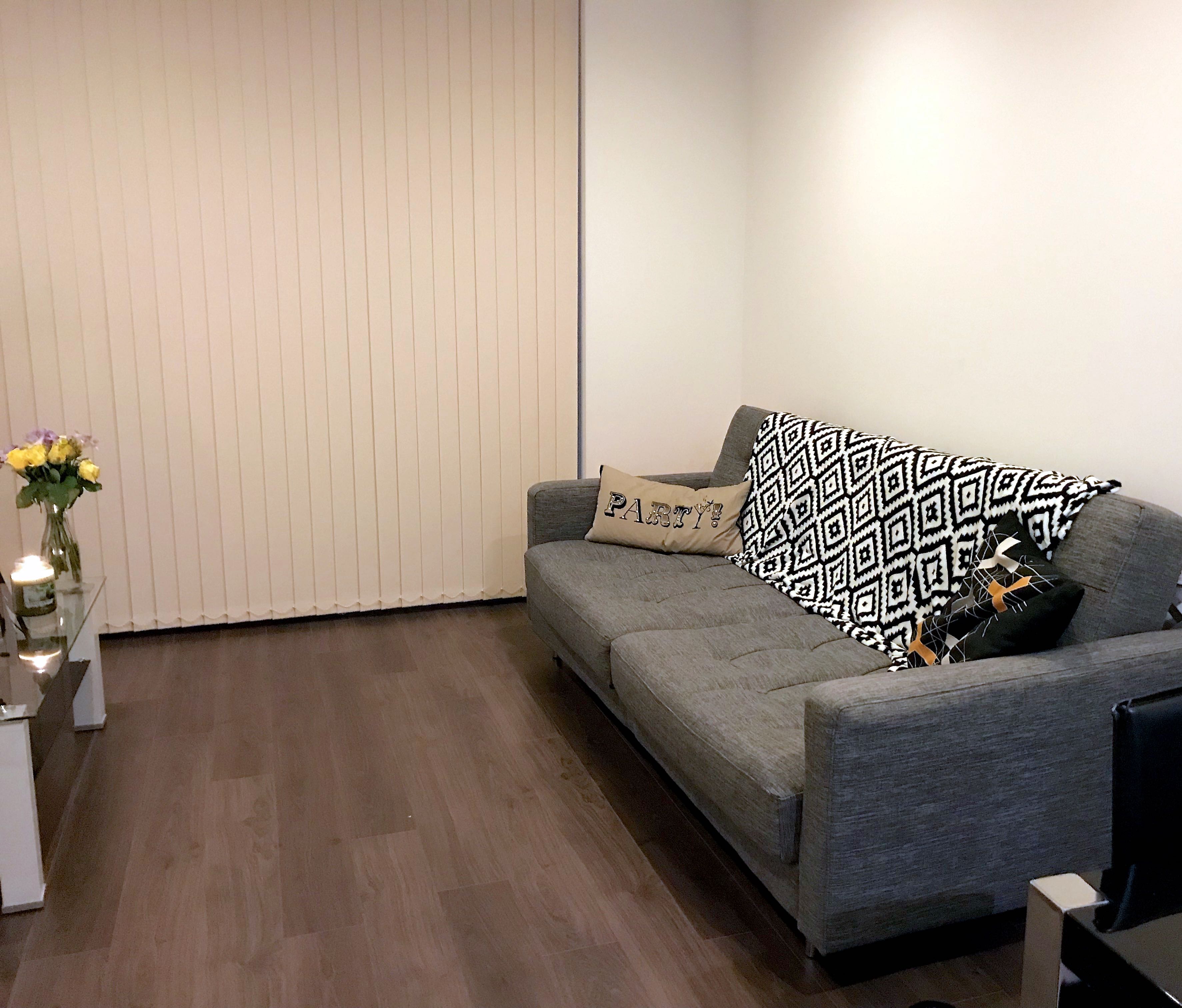 Happy Monday BoopTroop! I'm finally back to blogging again and wanted to share a little London life update with you in today's blog post. As I mentioned in my previous post 5 Small Lifestyle Changes I'm Making in 2018, I've moved into a new flat here in London. Since I published that post in early January life has been crazy busy!
I made the move to London three years ago and I had stayed in the same flat since I moved here initially. At first I shared with one of my best friends until he moved away from London. After that I shared with a couple of other people but I've really wanted to be able to rent a flat on my own here in London eventually and that dream finally came true!
I found my perfect flat and I absolutely love it! I've moved from North London to Croydon and have been settling into my new flat for the past week. There's still a lot of unpacking to be done and I can't wait to make a visit to IKEA as soon as possible but I'm really enjoying making this flat my own.
I decided on Croydon because I usually work near London Bridge and the commute there is super easy! I also managed to find a modern two bedroom apartment within my budget which is what I had my sights set on. I wanted a spare room for when my family and friends come to visit from Ireland. Croydon is also really great for me to travel to Gatwick airport for when I am flying back home to Galway so it just seems like a great location for me to move to! I've been doing a bit of exploring this weekend and am pretty impressed with the shopping here, I've also scouted out a nail salon near where I live because #priorities. I can't wait to finish getting everything I need for the flat and fully settling in here.
So basically January was ridiculously busy as I had to pack up all my stuff and arrange the move. Also as most of you know I work as an accountant and of course January is during busy season for us auditors. A lot of my colleagues thought I was crazy to be moving house during busy season but hey, I love a challenge! I was also working on a really intense project with a two week deadline for reporting and so when I moved house last Saturday I was straight back in the office all day Sunday.
I really feel like this is the best fresh start I needed here in London and I feel so happy with my new flat. I feel so motivated to get back to blogging and creating content and I can't wait to set up a new dedicated blog space in my flat. Most of my friends here live in South London also and I really like living closer to everyone now.
Sooooo after a very busy January I'm really excited to be back here blogging and taking you guys along with me over on my social platforms. P.S. Make sure you're following (Instagram, Twitter & Snapchat).
I'd love to hear from you in the comments below. What did you get up to in January?
Connect with Bec Boop everywhere!
If you enjoyed this blog post you might also like:
5 SMALL LIFESTYLE CHANGES I'M MAKING IN 2018