Another business trip; another new city. A few weeks ago I had an opportunity to spend one day in Chicago during a stopover on my way home from Columbus to London. I had never visited the Windy city before and was so excited to get out and explore. So much so that the torrential rain couldn't even stop me! In today's travel blog post I've shared my itinerary and how I spent one day in Chicago.
Enjoy a Delicious Brunch
Every time I visit a new city I'm always excited to try out a popular brunch place. I usually use the Yelp app to do my research and narrowed down my Chicago brunch options using this. Since it was raining really, really badly I didn't want to venture too far from my hotel so I ended up stopping by Eggy's Diner which comes really highly rated. I arrived very early on Saturday morning so didn't have to wait to be seated at all, however I understand there's generally a wait time if you leave it a little later for your brunch visit.
The menu choice at Eggy's was great – there were so many sweet and savoury breakfast options along with plenty of traditional American pancakes to choose from. I prefer my brunch on the savoury side though and went with a huge serving of breakfast taquitos topped with avocado. This was a great breakfast to really set me up for my one day in Chicago and I had a much needed latté on the side.
Visit the Bean || Cloud Gate
I walked from Eggy's Diner over to see the iconic Bean at Millenium Park. At this stage (8.30am I add) there were really bad thunder showers so when I got to the Bean we actually weren't allowed to get up close to it. This was perfect though! I managed to get some photographs in front of the Bean with nobody else around and I understand it's usually pretty crowded! Shortly after the thunder and lightening had subsided they did let us access the Bean so I got to experience it in all it's Chicago glory.
If it's a nice day I'd definitely recommend a walk around the park while you are here. Unfortunately at this stage my umbrella had broken and I was holding it above my head for as little shelter as it could provide so it was on to the next destination for my one day in Chicago.
See the View from Willis Tower
I really wanted to see the view from Willis Tower, I've heard this is pretty amazing as the Chicago architecture is so impressive. Again though, it was not to be. Visibility was zero due to the bad weather so I gave this one a miss.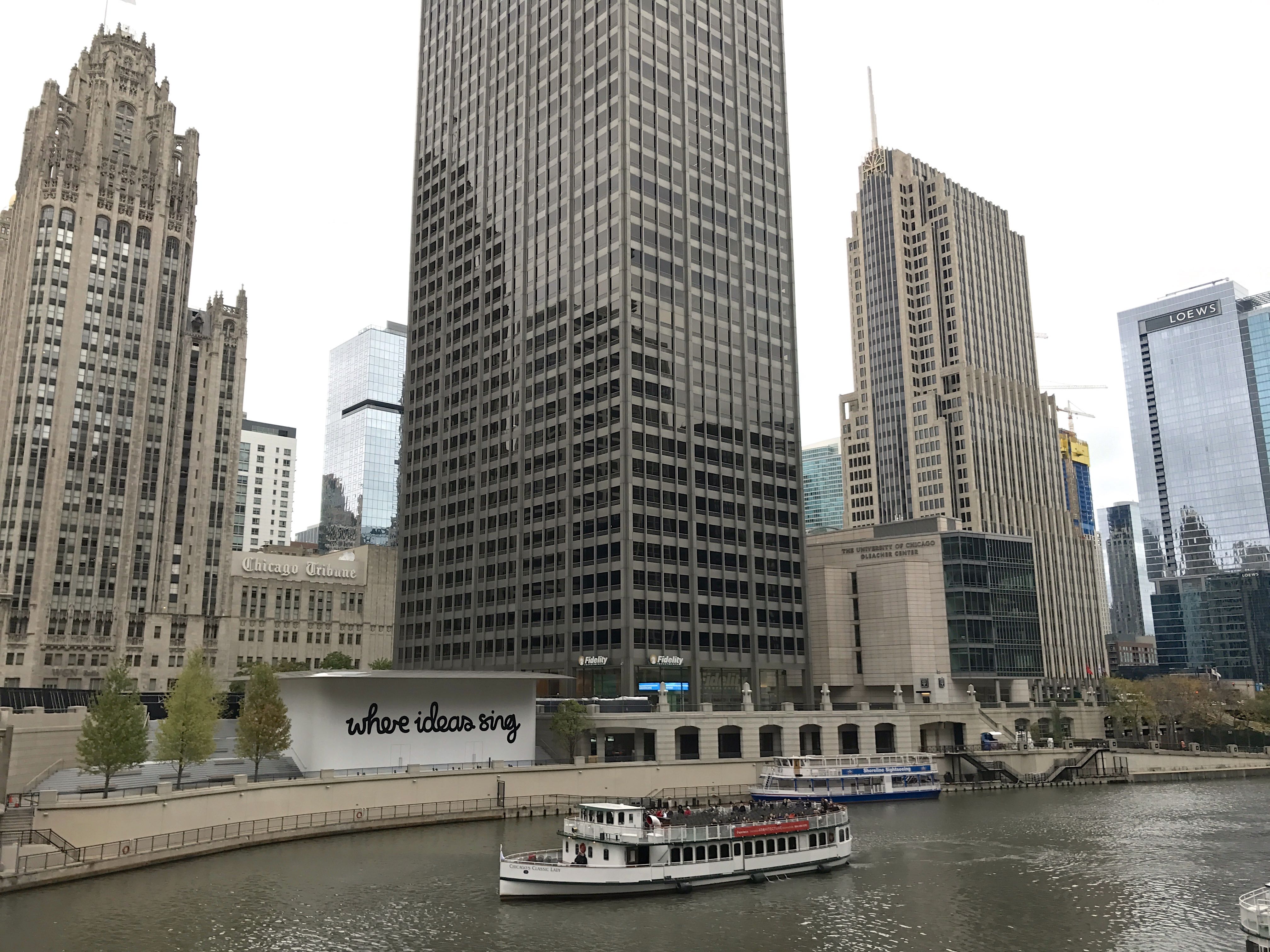 Shop 'til You Drop at Magnificent Mile
Shopping is always a big attraction when I visit the US. I don't really have time to go shopping in London and I love to experience the US stores and malls which we don't have access to back home so I was definitely looking forward to this. I took a walk down Magnificent Mile which is a really famous shopping district in Chicago. Here you can find a mix of high end stores and really everything you can want. I spent some time in the Chicago Disney store of course before heading along to the mall near the end of the district – Water Tower Place.
This is a really cool vertical mall and I felt like I kept going up each floor discovering new and exciting stores. If you're a shopping fan I definitely recommend a visit to the Water Tower Place.
Try Chicago Deep Dish Pizza
I think it would be a sin to spend one day in Chicago without trying the famous deep-dish pizza! A friend had recommended that I visit Giordanos and try the world famous stuffed pizza and OMG it was good! You need to be prepared to wait if you visit Giordanos. You check-in upon arrival and place your order before being contacted when your table is ready. The pizzas also take up to an hour to prepare. This was definitely an experience and you have to try it if you're a foodie or pizza lover!
I went for the smallest stuffed pizza – the personal option – with pepperoni and I could barely finish half of the pizza! It's super filling but so tasty and oh so cheesy.
If the weather is fine during your visit to Chicago I could definitely recommend a few more options to spend your day such as enjoying the River Walk. I did try this for a while but it was just too rainy so I had to turn back! There's also tons of sports bars in Chicago so plenty of options to unwind with a drink and catch some American sports on the big screen.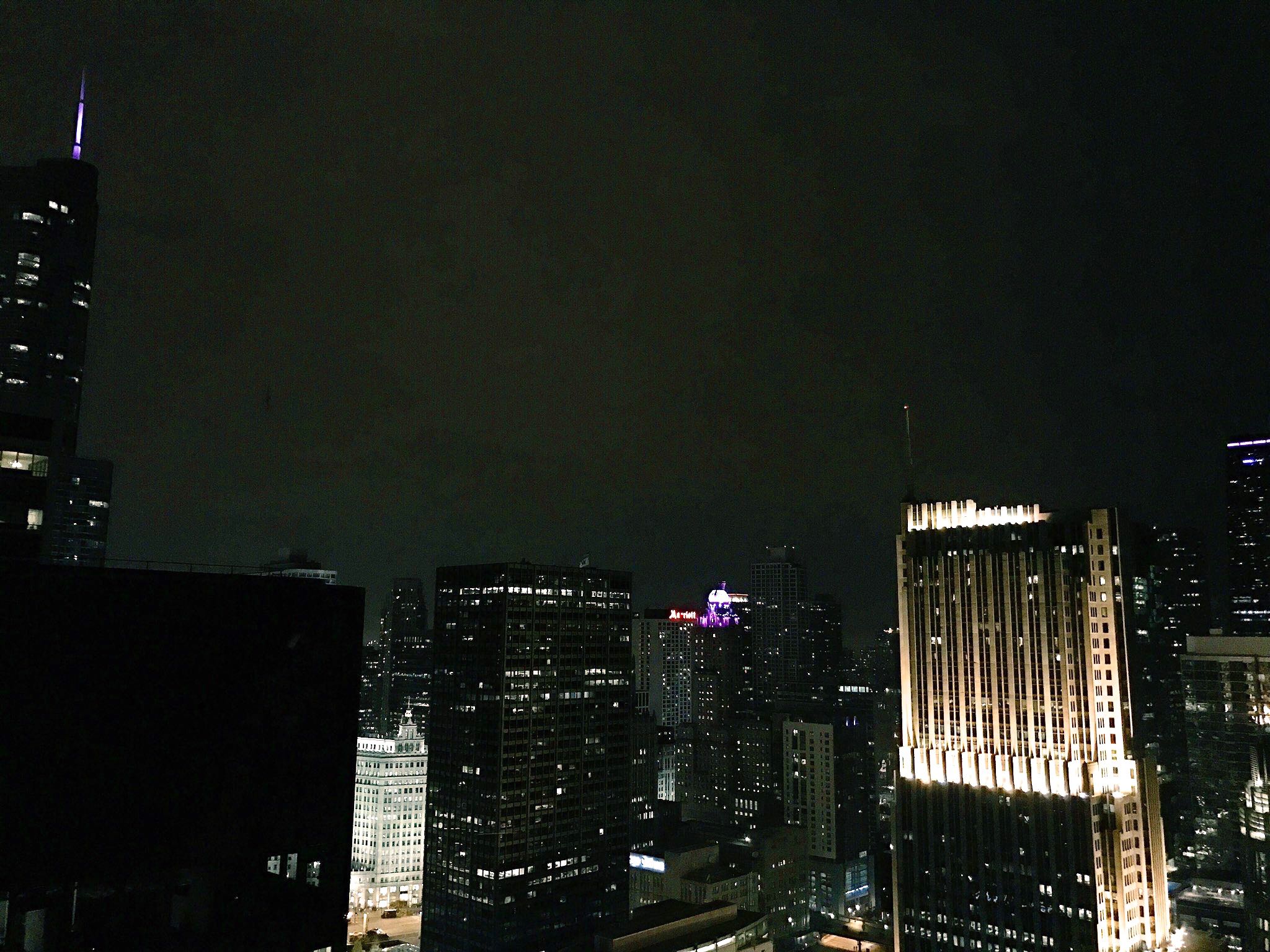 If you enjoyed this post Share to Pinterest:
I'd love to hear from you in the comments below. Have you ever been to Chicago? What are your tourist tips to spend one day in Chicago?
Connect with Bec Boop everywhere!
If you enjoyed this blog post you might also like:
Best places to eat breakfast in Biarritz