In December I was invited on the Winter trip of dreams – to Basel, Switzerland to experience the world-famous Christmas markets and more. In today's blog post I'm sharing what to do in Basel for a weekend break during Winter as this is the most amazing time of year to visit the city.
Experience – What to do in Basel for a weekend
I had never been to Switzerland and was so excited to experience all that the city has to offer. It goes without saying that I was looking forward to the Christmas markets and I also crammed as much as possible into a three day visit to Basel. I think a weekend is the perfect duration to experience the beauty of this city at a relaxed pace.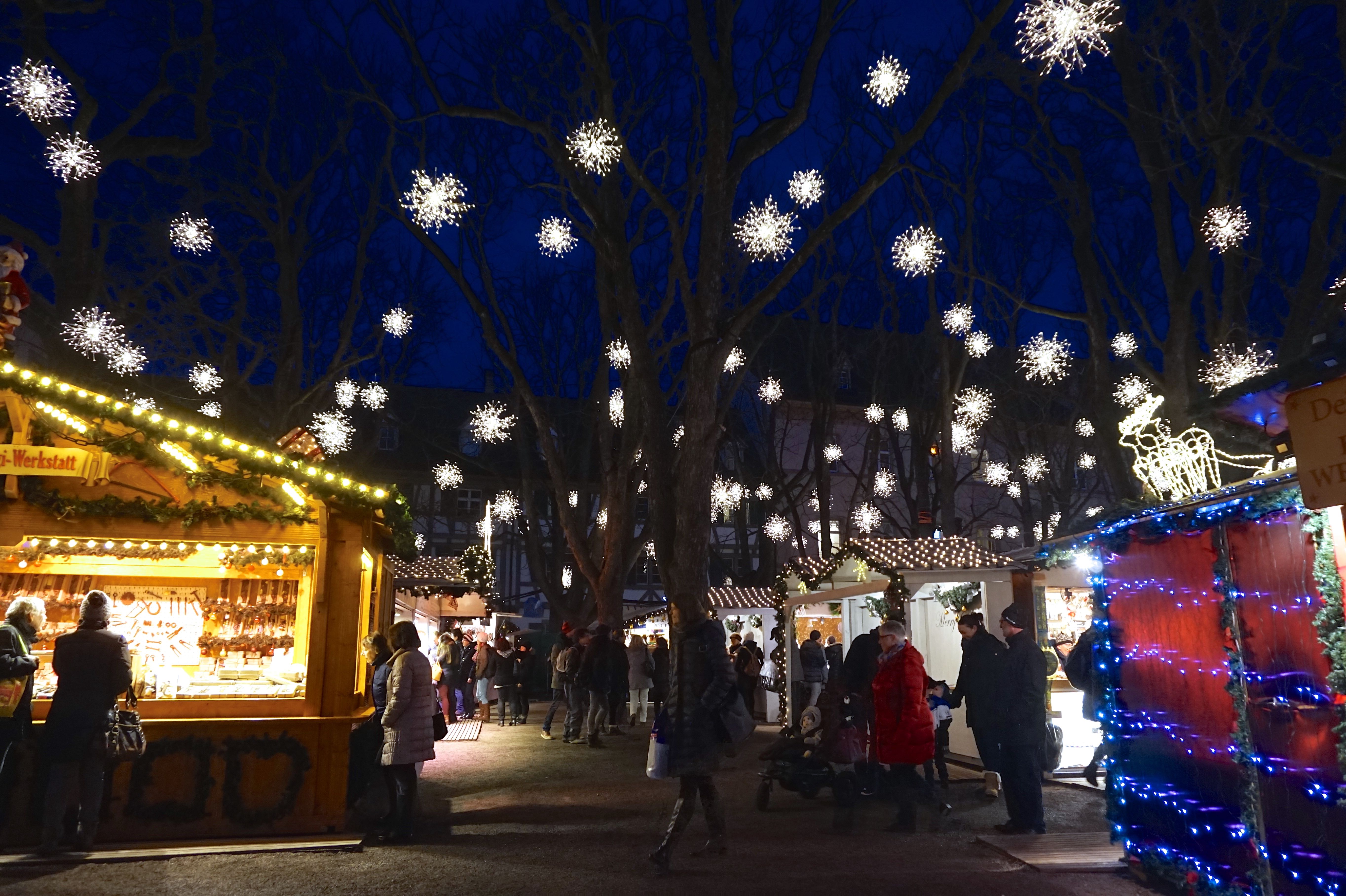 LIVE on #Periscope: Good morning from Basel, Switzerland #LoveBasel https://t.co/IlHg7aeDDb

— Rebecca Casserly (@BoopFashionista) December 13, 2016
Christmas Markets
There are two main Christmas Market areas in Basel which are typically open from the end of November until just before Christmas.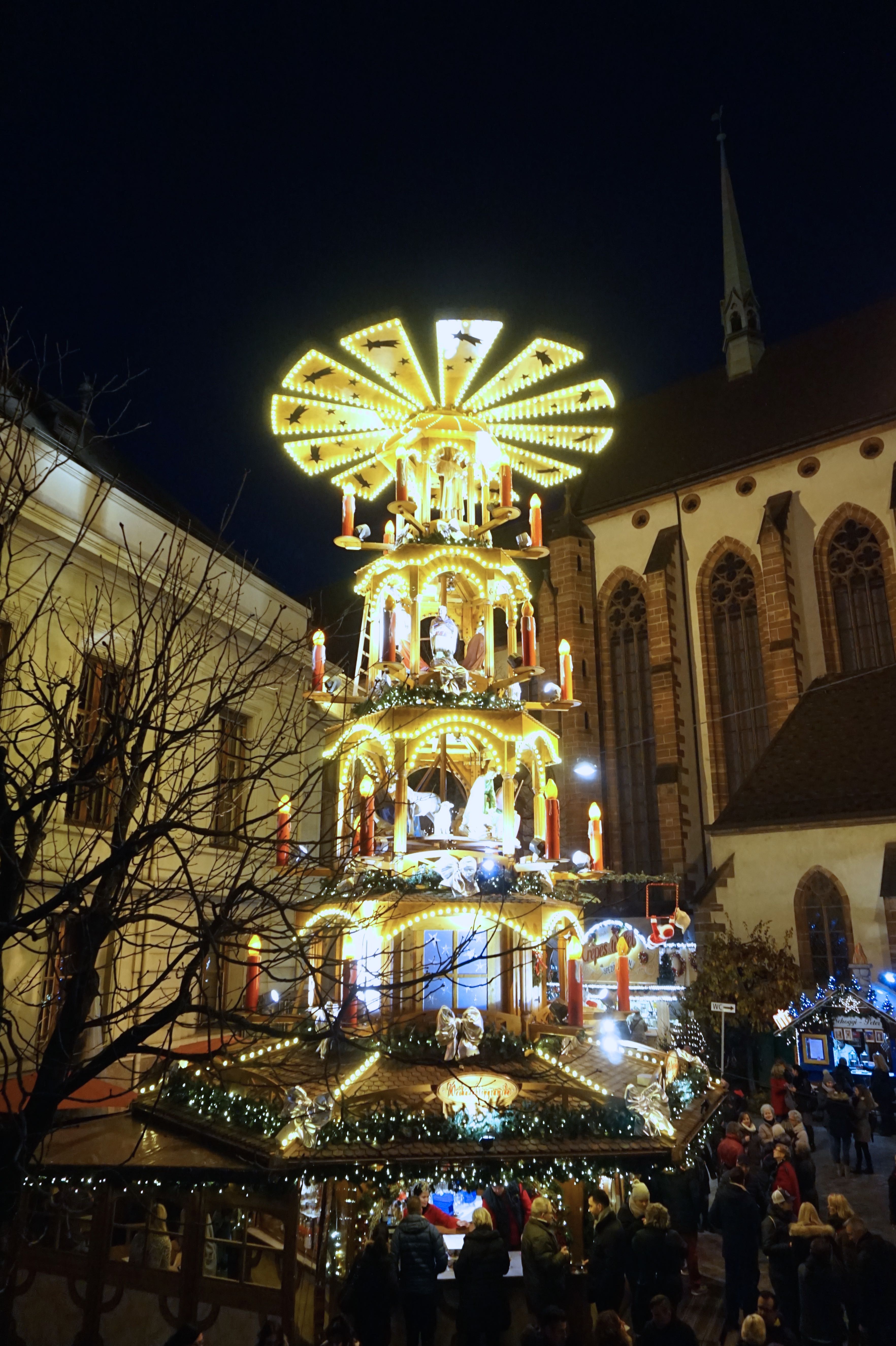 The first Christmas market I visited was the Christmas Market on Barfüsserplatz. Here I received a true introduction to the Christmas atmosphere in Basel when I saw the striking Christmas Pyramid (or  Maier). This is sooooo beautiful. Following this I enjoyed a stroll around the many market stalls with a mix of crafts and traditional festive food offerings. Of course I shared this stunning Christmas Market LIVE on twitter and you can watch the replay below.
The other Christmas market which is well worth a visit is the Christmas Market on Münsterplatz. This market is set in the surroundings of the historic cathedral with a giant Christmas Tree as decorated by Johann Wanner. If you check out my Basel Travel vlog you will be able to see the lights being turned on on the Christmas Tree. A special moment to catch on camera! Both Christmas markets are within walking distance of each other. I cannot recommend enough  just wrapping up cosy and grabbing a warm Glühwein here with friends if you are lucky enough to visit Basel during the festive period.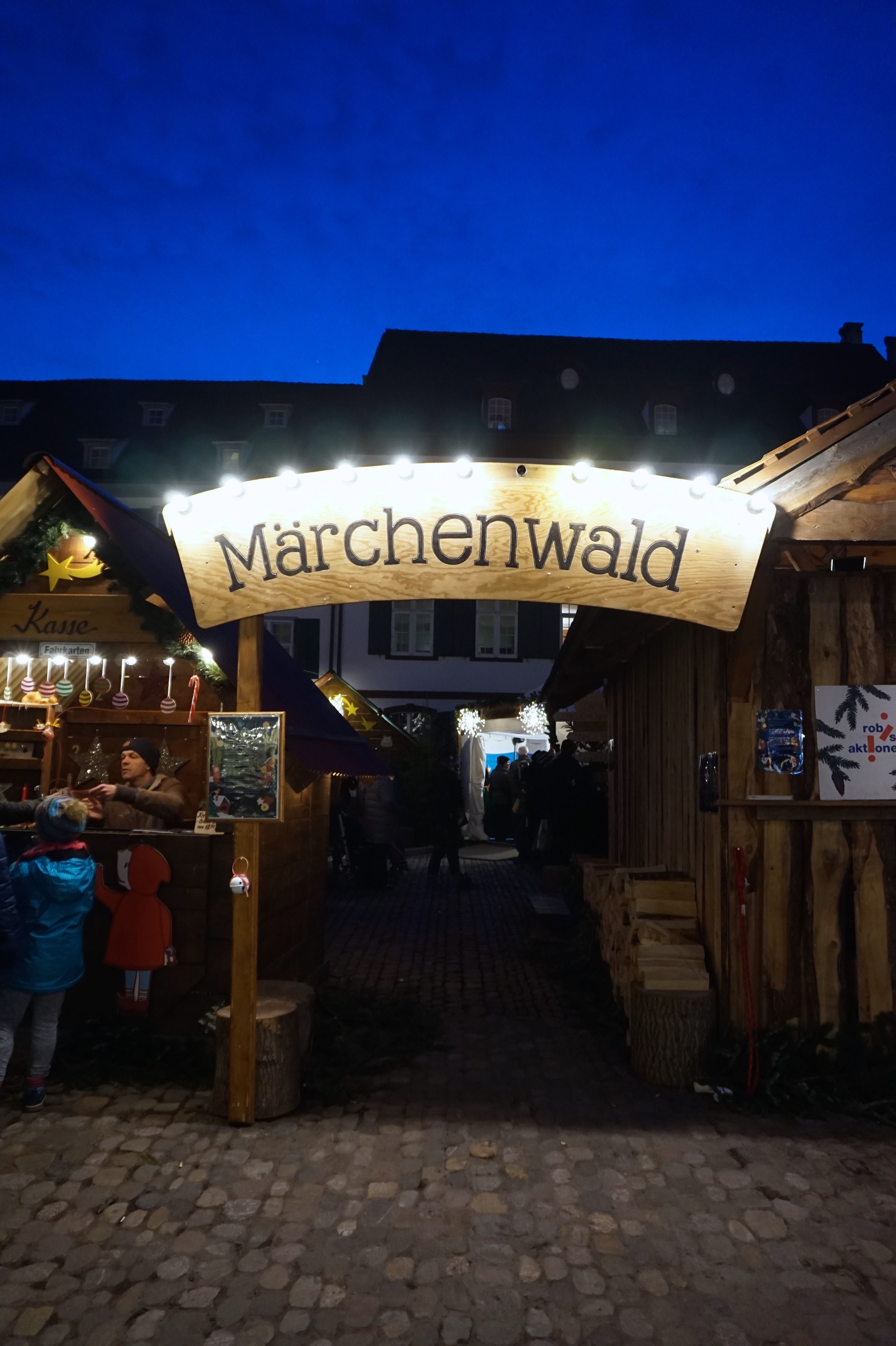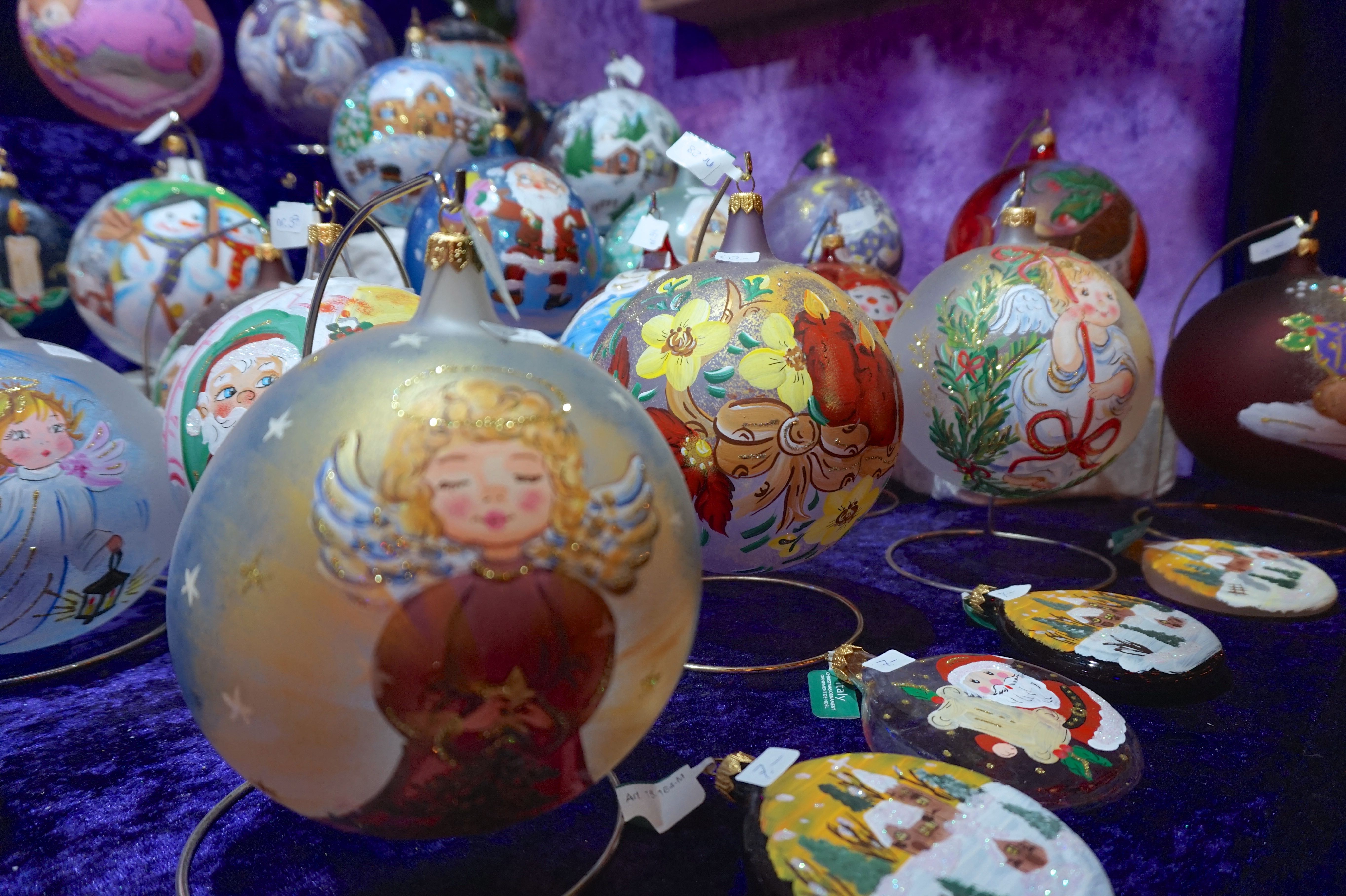 LIVE on #Periscope: Welcome to famous Basel Christmas Market! #LoveBasel @PeriscopeTV https://t.co/3nx3wY6YaA — Rebecca Casserly (@BoopFashionista) December 12, 2016
Tinguely Museum
Basel has no shortage of art and culture with nearly 40 museums in the locality. I found the Tinguely Museum in particular to be completely different to any museum I have ever visited. It was so fun! Set in a fabulous location along the River Rhine this museum hosts the largest Tinguely collection of interactive exhibition pieces. The grounds of the museum are really pretty and once inside both adults and children alike can enjoy the interactive nature and sounds of the museum.
Walk along the Rhine
Following our visit to the Tinguely museum we decided to take a short walk along the River Rhine back toward the city of Basel. There is really something special about seeing the sun set so beautifully behind the iconic Cathedral building as we took in a lovely Winter walk. I was so snap happy at every opportunity. I think walking along the River Rhine perfectly defines the relaxed atmosphere of this city.
Toy Museum
The Toy Museum (or Spielzeug Welten Museum Basel) is another fun experience and we spent one of our mornings here wandering the various floors which house the world's largest collection of teddy bears, dolls and doll's houses. This would definitely be a hit if you are travelling with kid as I can imagine they would be enthralled.
Kunstmuseum Basel
The Kunstmuseum consists of the main building and the new building. There was a Jackson Pollock exhibition showing during our visit which was fascinating. This was in the new building which hosts the special exhibitions. The main building features a unique collection of works from Witz through Holbein to Rothko. Definitely worth popping by the museum for a few hours as the interior itself is  also quite impressive.
Wander around Basel for a weekend
My favourite thing to do on weekend city breaks is to wander. Since there were a group of travel bloggers on this trip we had a really enjoyable time wandering around the city – exploring, chatting and just enjoying the Winter atmosphere. When wandering around we stumbled upon cute tea-houses or classy wine bars. I loved seeing what every street had to offer including outdoor Christmas decorations, many intricate fountains and cute stalls. I would definitely love to come back to Basel during the Summer as I have heard that swimming in the Rhine is a real treat!
LIVE on #Periscope: Good morning from Basel! #LoveBasel #Travel https://t.co/udYAGssLnU — Rebecca Casserly (@BoopFashionista) December 14, 2016
Sleep – Where to Stay
During our visit to Basel we stayed at Hotel Wettstein. This is a traditional three-star hotel conveniently located by the Wettsteinbrücke bridge making it a lovely morning walk into the main city shopping area.
Basel is quite easy to get around by foot but if you would rather take public transport the tram system is really easy to use and even better – the majority of hotels in Basel provide a free public transport pass as part of your hotel booking (Basel mobility ticket).
Another hotel I visited during my trip was the high-end Grand Hôtel les TroisRois. This is a fabulous five star hotel set along the river Rhine and what caught my eye was the impressive festive entrance place. We popped by here to check out the interior which of course, did not disappoint and sample some of the traditional cocktails. Thumbs up! If you don't stay here I would definitely recommend popping in for drinks and to soak up the atmosphere in Basel for a weekend evening.
Food – Where to Eat
There are no shortage of places to eat if you are in the Christmas Markets vicinity and I would definitely recommend trying some of the food stall offerings here such as the raclette cheese or many traditional pastries and savoury treats. You absolutely must try a warm Glühwein, they serve the mulled wine in the cutest seasonal cups. Trust me, you will want to bring one home (and you can!).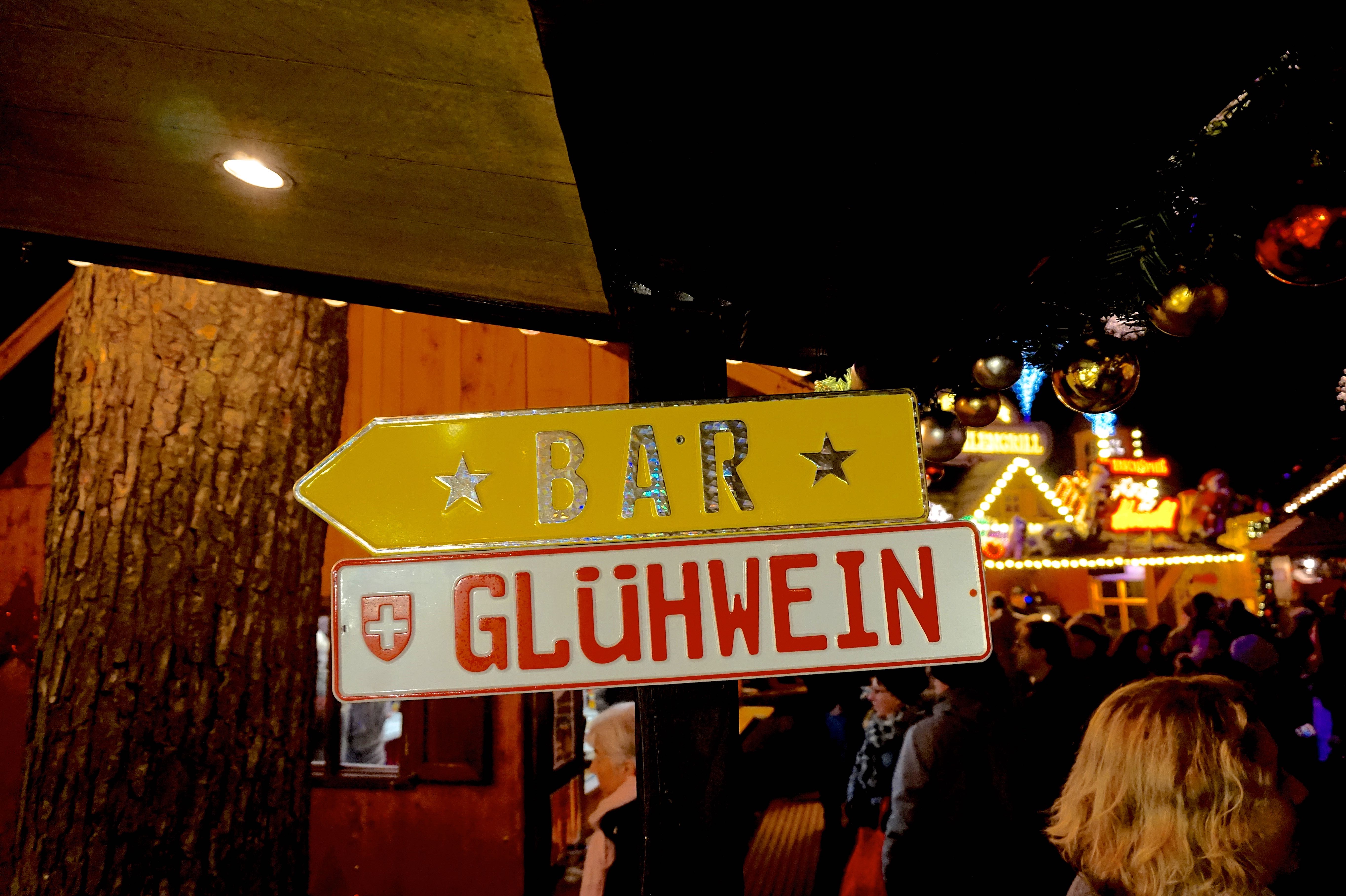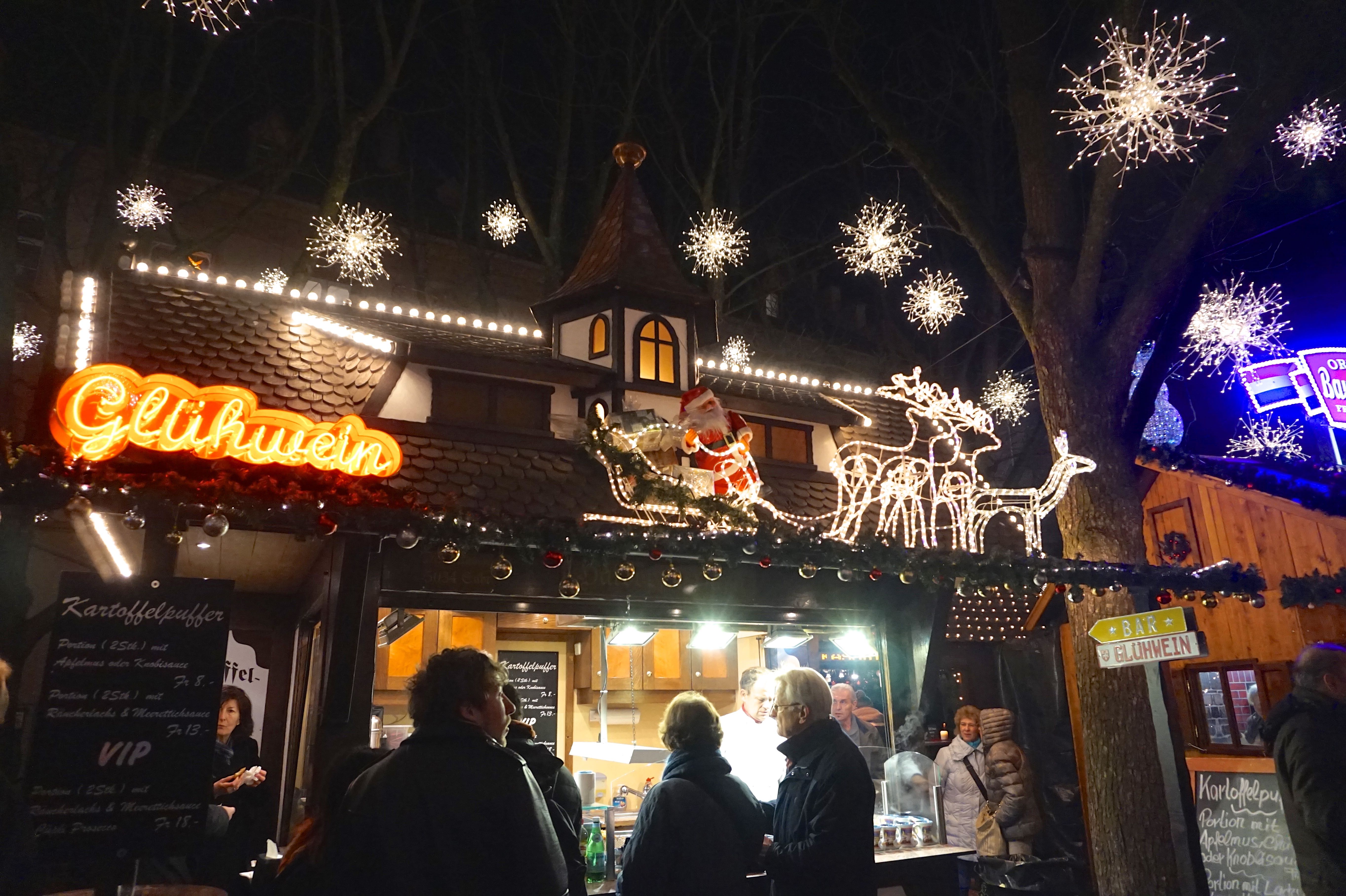 If you fancy trying something even more traditional you have got to go to a fondue restaurant. This was my first time trying fondue and being the cheese-lover that I am I absolutely loved it! We had dinner in the log cabin area of the Restaurant Kunsthalle.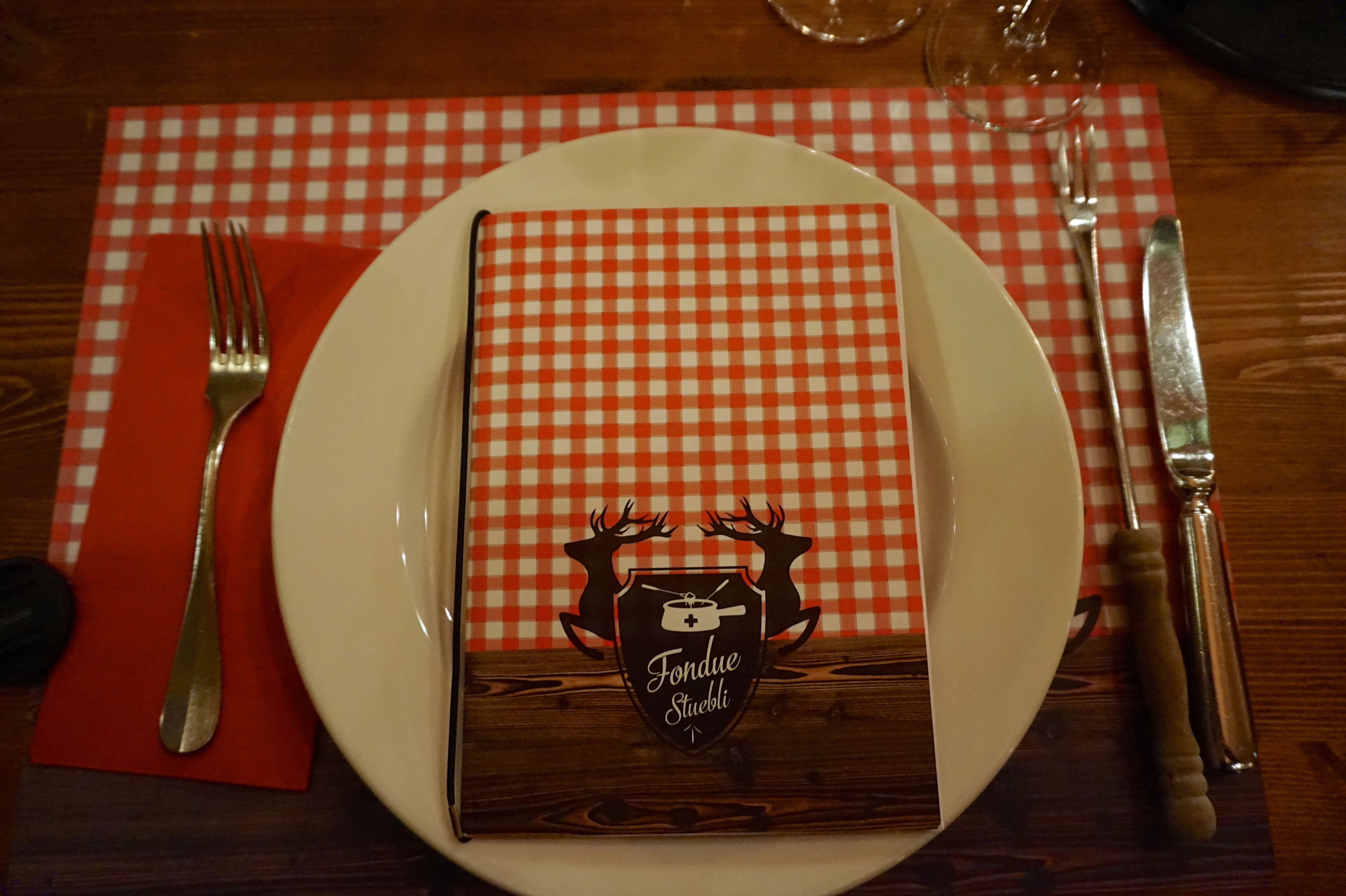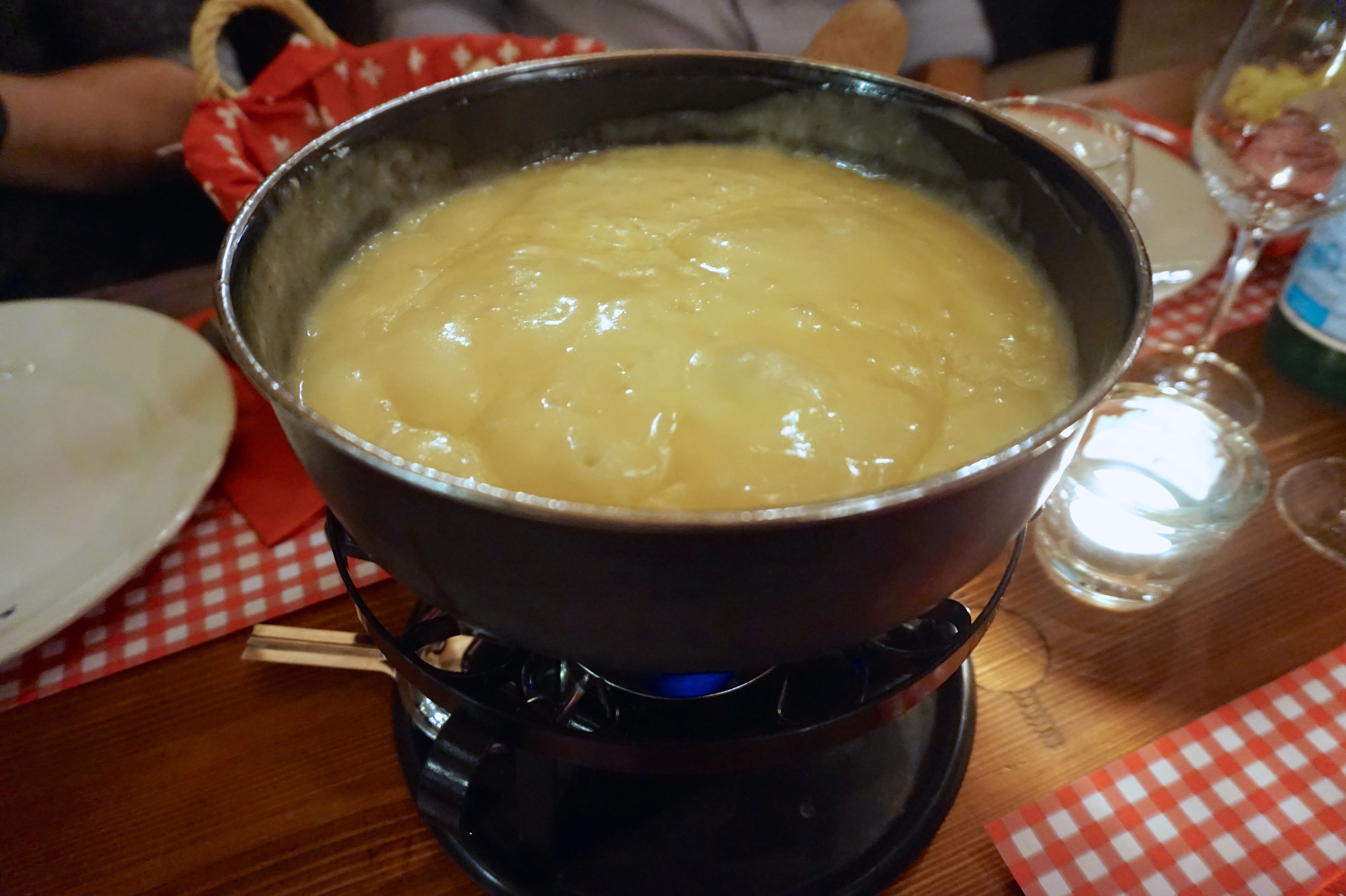 My favourite place to eat was actually one of the traditional brewery houses. We visited Brauerei Fischerstube and of course I sampled the local Ueli beer along with a Wiener Schnitzel. This restaurant/brewery reminded me of my dining experience in Vienna, Austria which I really enjoyed.
WATCH MY BASEL TRAVEL VLOG & SUBSCRIBE TO MY YOUTUBE CHANNEL HERE FOR MORE TRAVEL VLOGS
If you enjoyed this post why not save to Pinterest for later!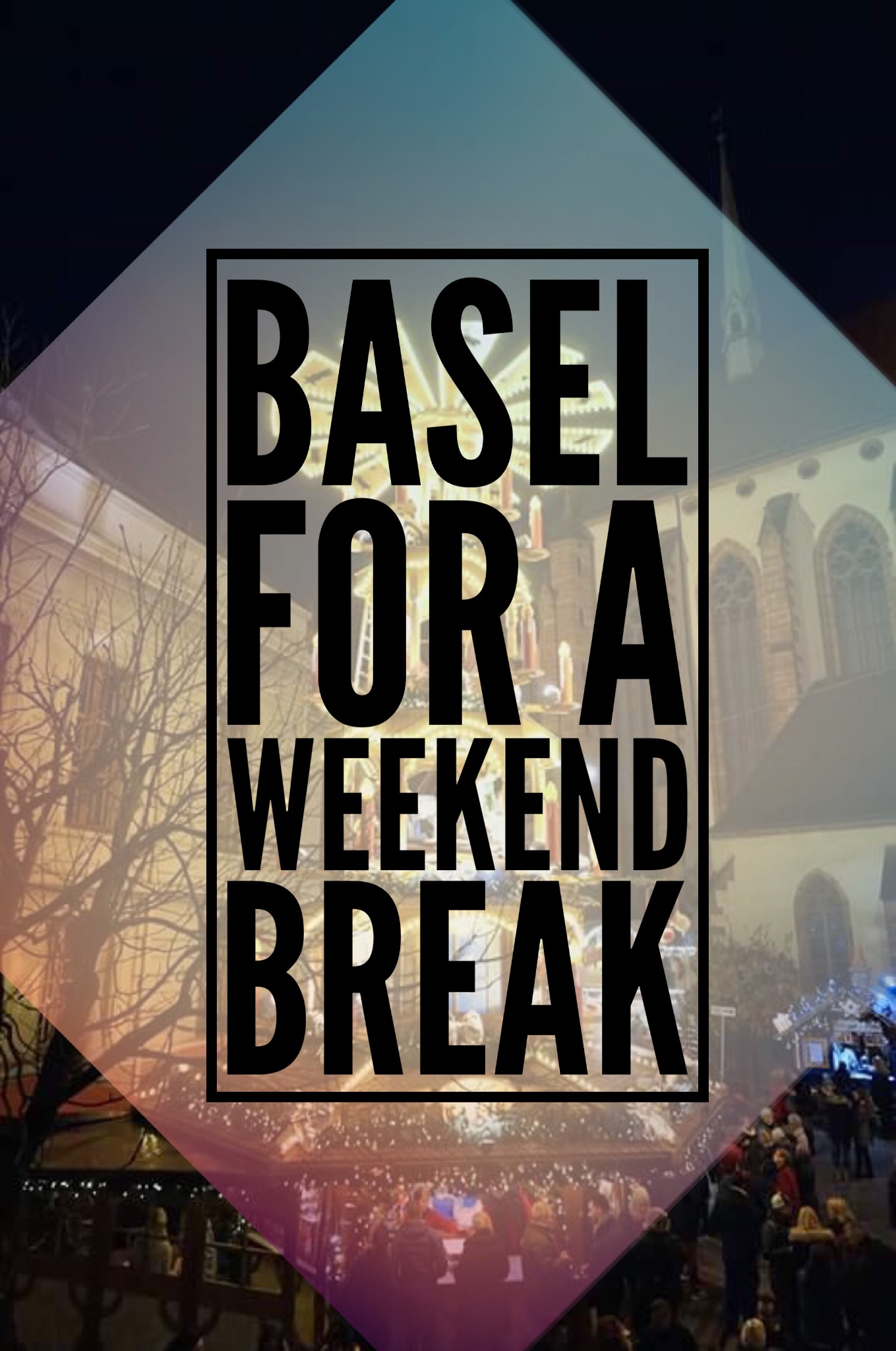 Have you ever been to Basel? Is this on your city-break list yet? What would you recommend in Basel for a weekend?
Connect with Bec Boop everywhere!
*I was a guest of Basel Tourism on this trip, all views are my own.