Last month when I was on vacation in Florida I took a mini detour to spend 24 hours in Philadelphia! The main purpose of this trip was planning and work on the BoopBox as the official launch had not yet taken place. When I arrived in Philly the team took me on a tour of the city and showed me the best 24 hours in Philadelphia. We managed to fit in lots of sight-seeing and of course a famous Philly cheesesteak! I also vlogged it all over on my YouTube channel and you can watch the video below (don't forget to subscribe to my YouTube channel for more travel vlogs).
How to spend 24 hours in Philadelphia
Try a Philly Cheesesteak
I don't think it's possible to spend 24 hours in Philadelphia without trying an iconic Philly cheesesteak. This was of course my first stop and we opted for the famous Pat's King of Steaks at 9th & Wharton Streets (which has been around since the 1930's!). I was actually treated to a full behind the scenes experience before tasting my first official Philly cheesesteak and it was worth the wait! I also managed to do my 'Welcome to Philly' Periscope broadcast before leaving.
Welcome to Philly! #travel https://t.co/L8NV4uMczU

— Rebecca Casserly (@BoopFashionista) March 7, 2017
Visit the Liberty Bell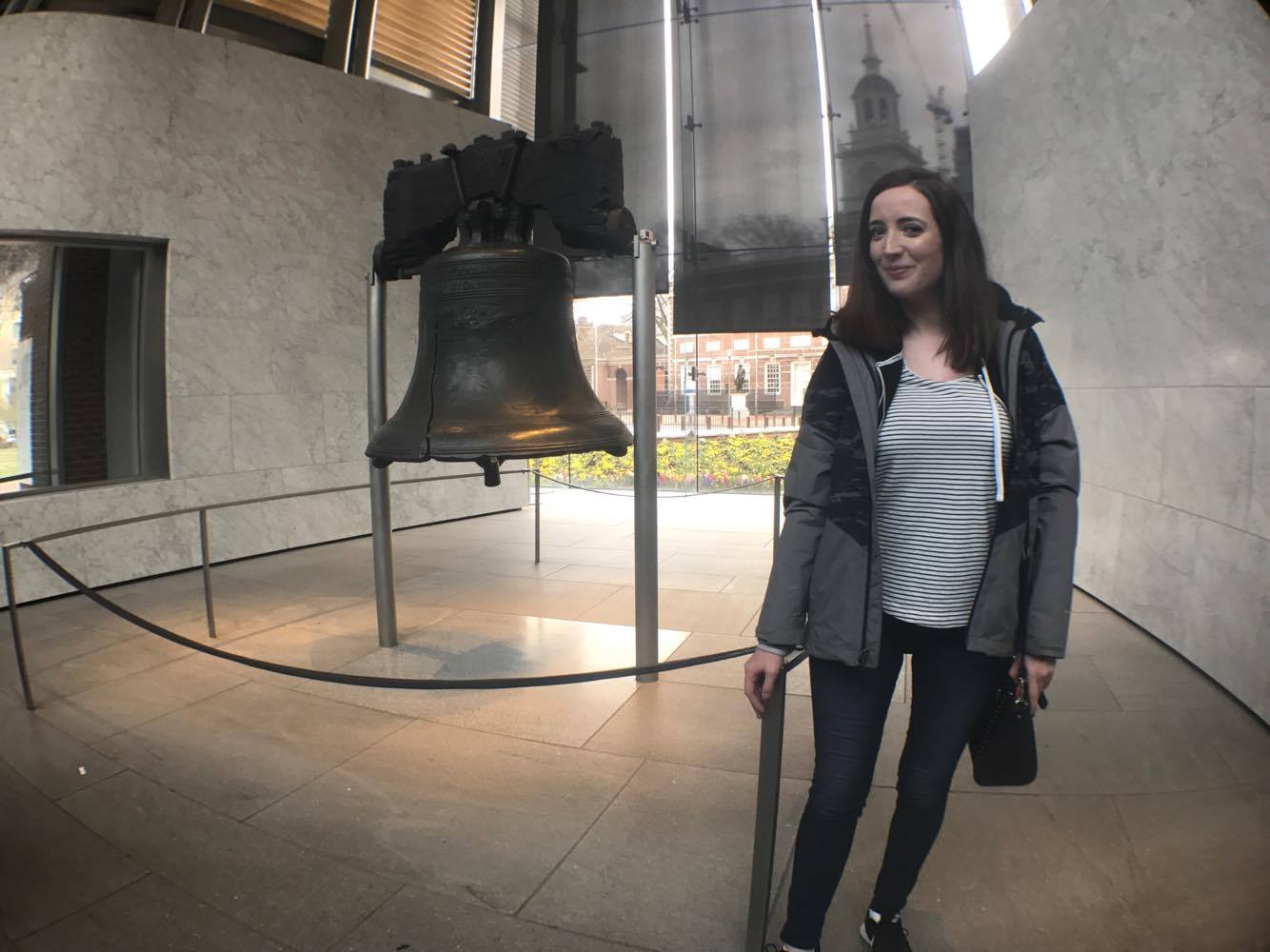 If you're more of a history buff the Liberty Bell will definitely be next on your list. Philadelphia is obviously a city rich in history and culture and it was quite the experience to stop by the Liberty Bell during my brief visit. I understand the iconic symbol of independence used to be located in the Pennsylvania State House but it is now in the Liberty Bell Center in Independence National Historical Park.
Eat & Drink at Reading Terminal Market
During my Philly LIVE broadcast on twitter so many viewers recommended that I stop by Reading Terminal Market. This is exactly my kinda place. I loved it! Food and drink everywhere you turn with quite the mix of local produce, more Philly cheesesteak and souvenirs.
Visit the Rocky Statue & Steps
Now I didn't actually get to experience running up the famous 72 steps outside the Philadelphia Museum of Art; better known as the Rocky Steps. At this phase of my 24 hours in Philadelphia it had already started to get dark and while we did drive by the museum and the Rocky statue we had no time to stop! Tourists flock there daily to recreate the famous movie scene and get a photo with the Rocky statue.
Shopping at King of Prussia Mall
Finally you have to squeeze in a spot of retail therapy before leaving Philly. I was brought along to the King of Prussia mall which features over 400 stores not too far from Philadelphia.
24 Hours in Philadelphia VLOG
I would love to hear from you in the comments below. Have you ever been to Philadelphia? What would you recommend for 24 hours in Philadelphia?
Connect with Bec Boop everywhere!
If you enjoyed this blog post you might also like:
What to do in Basel for a weekend break in Winter