Happy Monday BoopTroop! Remember I went home to Galway very recently to celebrate my darling sister's birthday. During my weekend back home we had a delightful visit to new Galway eatery – Caprice Cafe. Since I heard about the opening of Caprice Cafe I had been dying to fit in a visit during one of my weekend's home and Stephanie's birthday seemed the perfect occasion!
It was a scorching Summer Saturday night and we had a dinner reservation to look forward to. In today's blog post I want to share my wonderful experience at Caprice Cafe with you, I've included photos from our meals further down in the post also. Caprice Cafe is located right in the heart of Galway city on the corner of Church Lane with beautiful views of both St. Nicholas' Church and the impressive Galway Cathedral. It's a small and very welcoming eatery with a modern and fashionable feel. These stunning interior shots are credited to Galway photographer Kevin Gilmor and I wanted to include them so you get a feel for how cute and stylish the cafe truly is. Caprice means a change of mood and this is exactly what you feel when walking through the door.
Upon arrival Stephanie and I were treated to a glass of bubbly with berries – perfect! I was really excited to hear that Caprice Cafe has prosecco on tap – I have heard of this in a few places in London, but it's definitely not common in Galway! We took a look through the evening menu which had plenty of options to choose from with a really great set menu available too.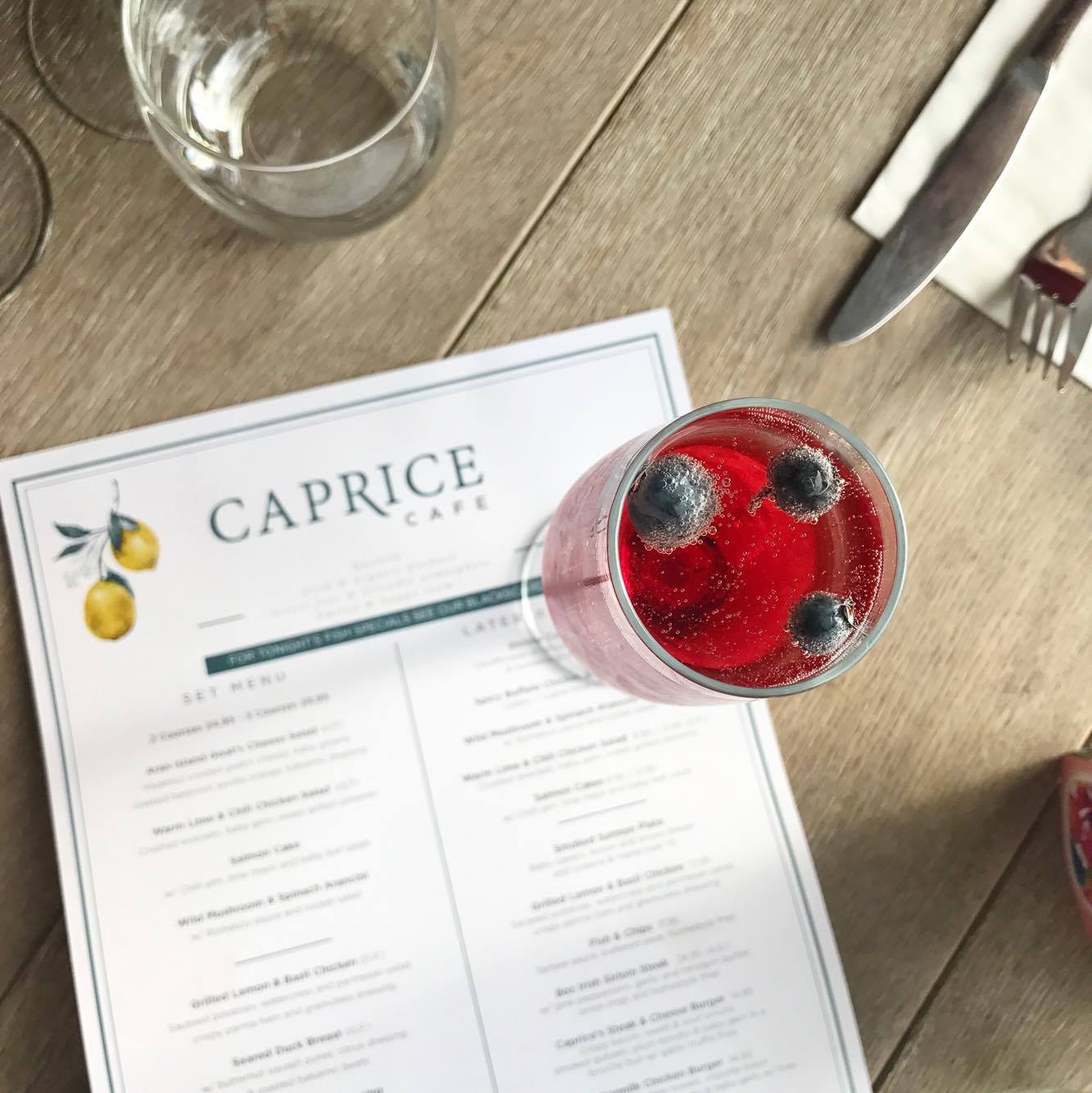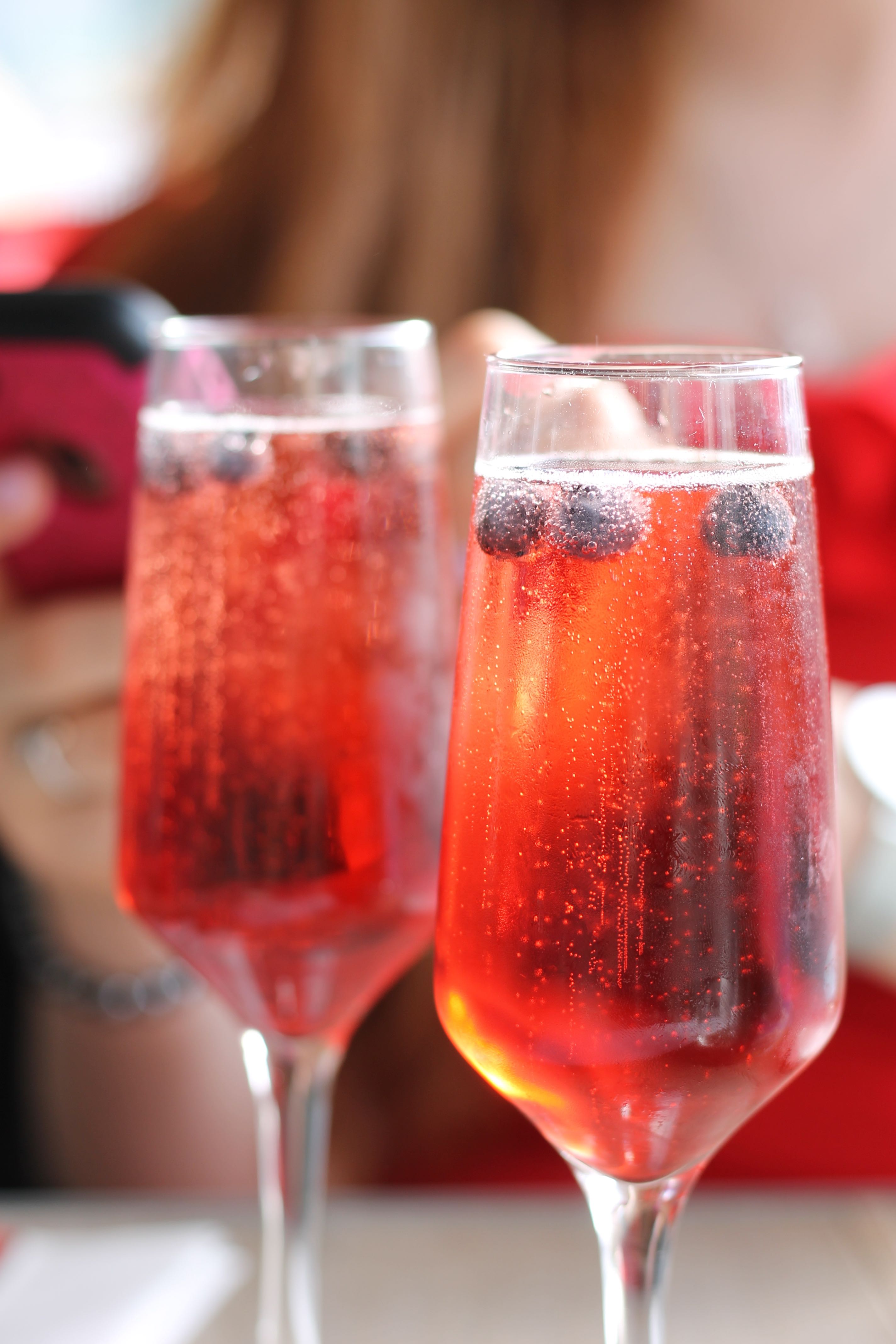 For starters I went for the Warm Lime & Chilli Chicken Salad and Stephanie had the Salmon Cake which she said was delicious. Now, I never ever order a salad – but something about the description of the lime and chilli chicken salad on the menu really had me intrigued and I absolutely loved it! There was a bed of avocado hiding under the chicken salad which was a big winner for me and my avocado obsession!
Since it was World Gin Day we opted for a glass of Gin & Tonic in between courses. We followed this with the mains – Stephanie went for the Grilled Lemon & Basil Chicken and I had the fish dish of the evening which was Lemon Sole. Both dishes tasted so good and we were so full there was no room for dessert!
We both really enjoyed our visit to Caprice Cafe in Galway and Stephanie said this makes the perfect girly night out; she loved celebrating her birthday in this beautiful haven of escape in Galway city. I have no doubt I will be back again during one of my upcoming visits home to Galway.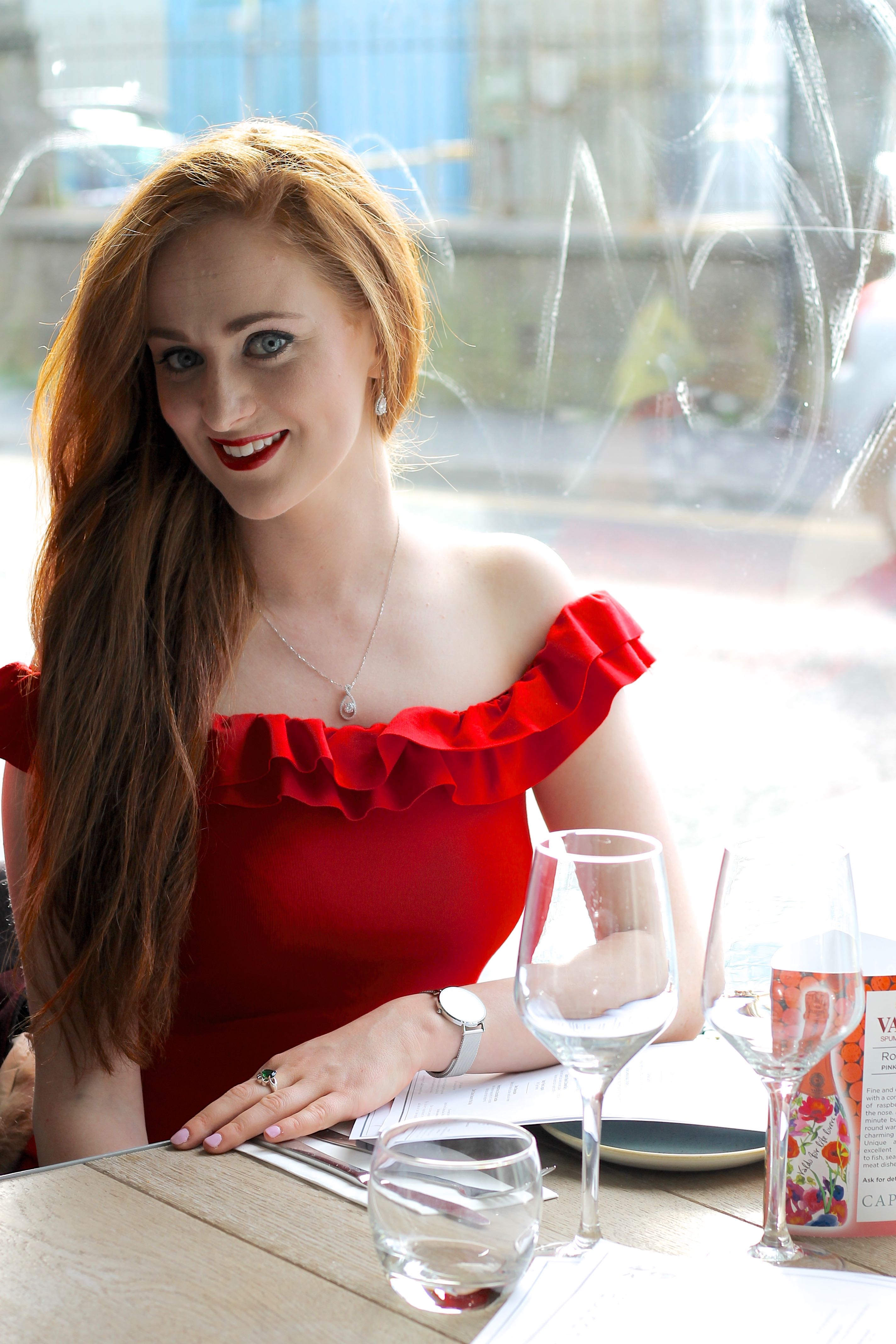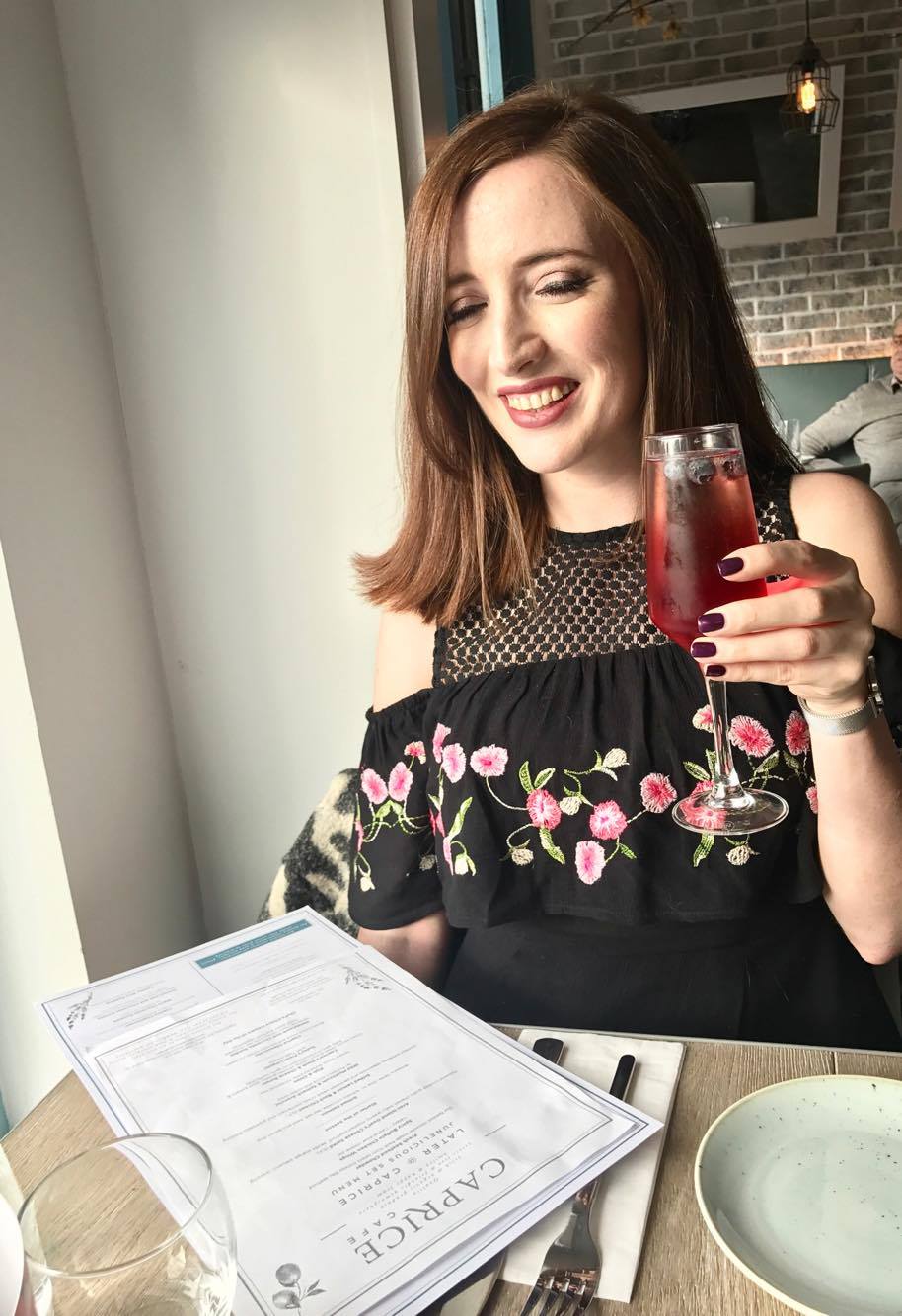 I would love to hear from you in the comments below. Have you been to Galway or Caprice Cafe before?
*We were guests of Caprice Cafe
Connect with Bec Boop everywhere!
If you enjoyed this blog post you might also like:
Girls day out at Radisson Blu Galway