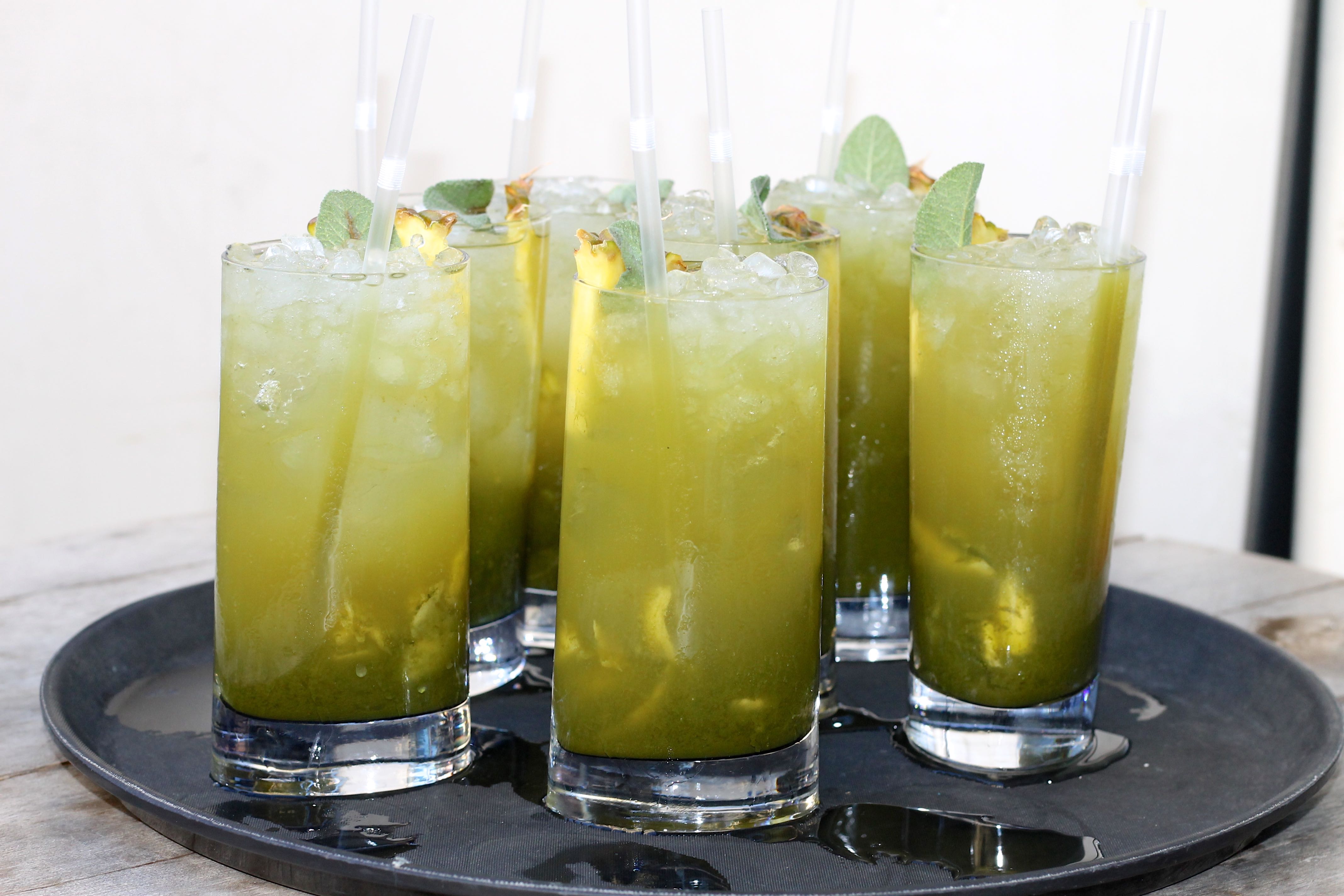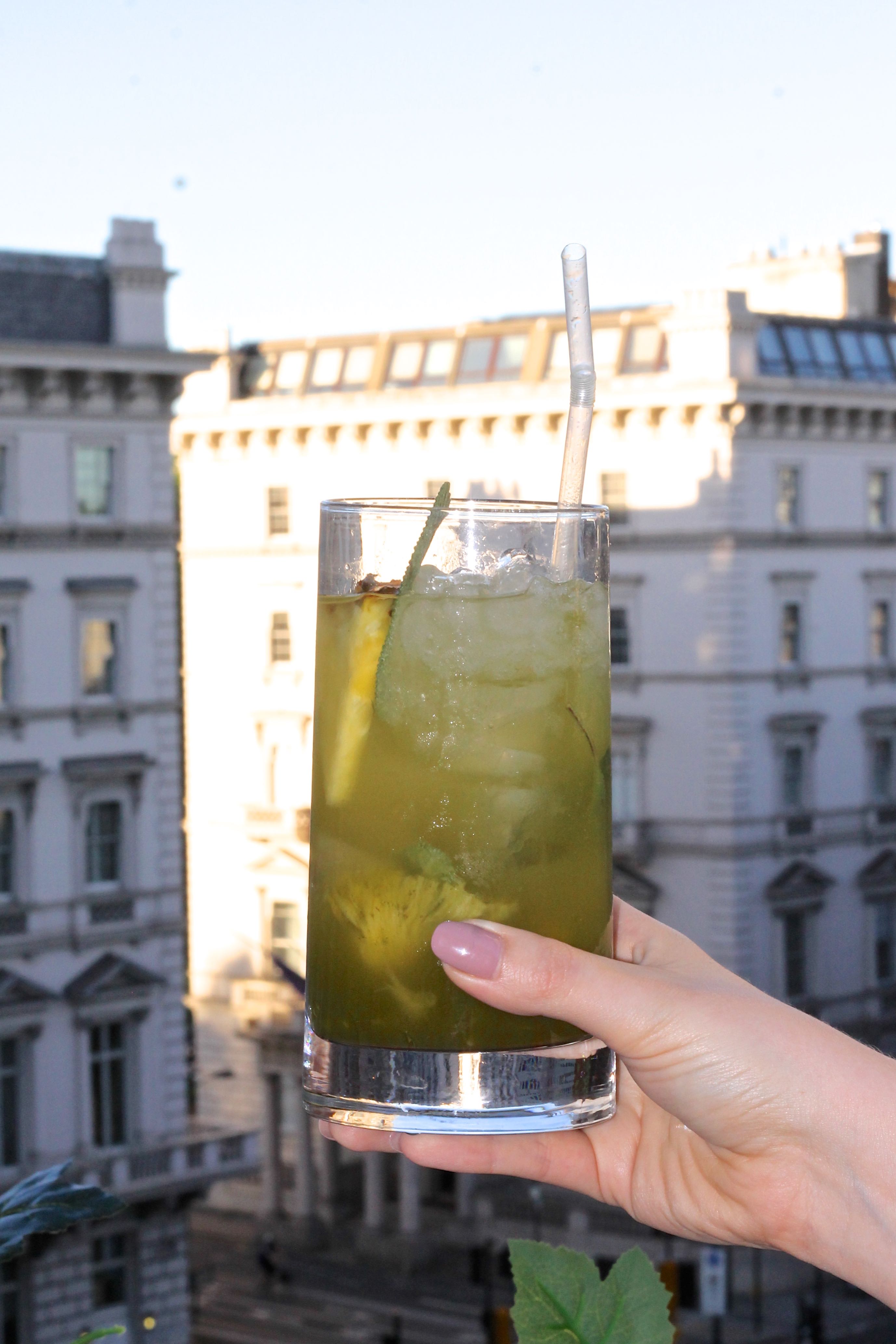 Happy Friday! Today's blog post comes just in time for some London weekend inspiration. Teapigs have transformed the Fifth Floor Terrace at Harvey Nicholas into a green haven with matcha cocktails and a menu that will truly open your eyes to the versatility and goodness that is matcha.
I went along to the Teapigs Matcha Cocktail Masterclass recently. My friend Laura (Check out her home goals instagram @OurFirstFlat) from work came along too and after a long day in the office we were really looking forward to sipping on those matcha cocktails! I'll be honest – it was my first time to try matcha and I really didn't know a whole lot about it. The Teapigs team were great though and after introducing me to the first of the evening's matcha cocktails (a matcha and gin fruity infusion) it was time to hear all about the wonders of the green tea that is matcha!
After that it was on to the mixology lesson! After some cocktail demos it was our turn to try our hand at cocktail making, a challenge I was more than up for! The masterclass was in collaboration with Pococello (a delicious limoncello!) and so this was the main ingredient in my matcha cocktail.
Making Matcha Cocktails!

The event was so fun! I loved making the cocktails and sipping the evening away on such a beautiful terrace location. Teapigs have totally transformed the iconic fifth floor terrace at Harvey Nicholas with views of Knightsbridge from their green space. The ethos of Teapigs is all about demonstrating how matcha can be incorporated into a variety of dishes and drinks. We were even treated to some of the matcha items on the menu which you can try if you visit #MatchaontheTerrace.
We tried matcha chili prawn, salmon, quinoa, chicken and followed up with a yummy matcha macaron. Not only do they taste great but the vibrant palette will really make your instagram food shots pop.
Matcha on the Terrace will be open until the 25th June at the fifth floor terrace of Harvey Nichols. Send me your snaps if you end up visiting and in the meantime enjoy this boomerang of my cocktail making skills.
Yesssss 🍸#MatchaOnTheTerrace with @teapigs at @HarveyNichols pic.twitter.com/MXYm93Esm8

— Rebecca Casserly (@BoopFashionista) May 25, 2017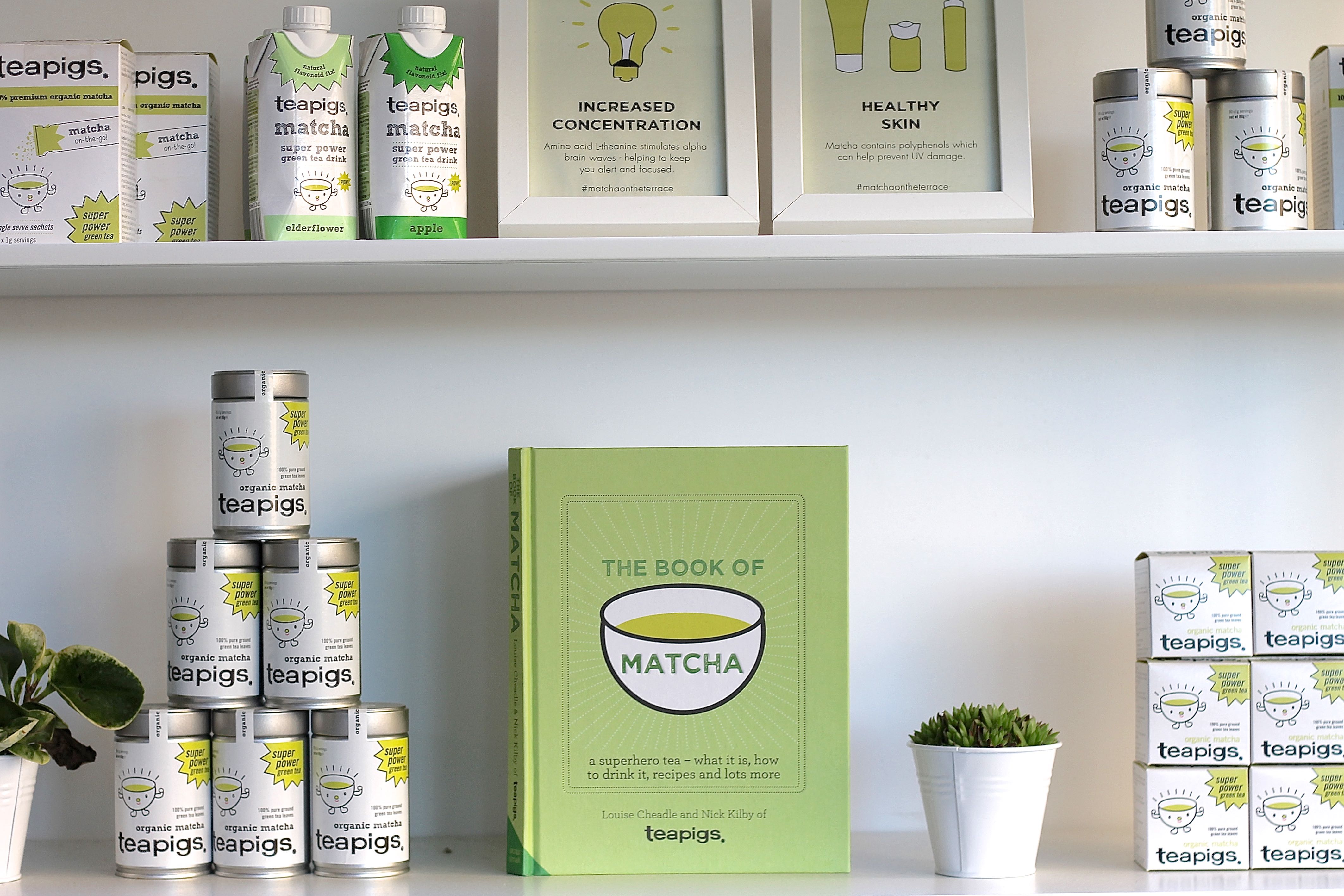 We left with a goodie bag jam packed with Teapigs Matcha treats including the newly released The Book of Matcha so I am really excited to begin introducing matcha into my meals/drinks.
I would love to hear from you in the comments below. Are you a fan of matcha? Have you tried matcha cocktails before?
*I was a guest of Teapigs at Matcha on the Terrace. 
Connect with Bec Boop everywhere!
If you enjoyed this blog post you might also like:
My current top 3 London brunch spots
Dolce by Ferrero Rocher comes to London