If you live in London you do brunch. It's an unwritten rule. Brunch is probably what most Londoners look forward to every weekend. Perhaps you are like me and you simply don't do breakfast Monday-Friday and therefore it becomes a real treat every weekend to make time for a spot of brunch. Or perhaps you enjoy exploring the many different brunch options London has to offer. I have lived in London for two years now and I like to think I have tried many brunch spots including the most popular to some secret havens. I have narrowed it down to my current top three London brunch spots in today's blog post and I'll also let you know what I order in each place.
TOP 3 LONDON BRUNCH SPOTS
Dishoom
I love Indian food so of course London favourite Dishoom was going to make an appearance. Dishoom is great for lunch too but it's well worth the early start to try their brunch! Dishoom is located in a few places around London, I have tried the Soho and King's Cross restaurants but be warned, they stop serving brunch at 11.45am so you have to arrive early. There's usually a waiting line too but they serve a delicious masala tea while you wait. Each time I've been for Dishoom brunch I've opted for the Sausage & Egg Naan Roll with a side of Masala Beans. To.Die.For.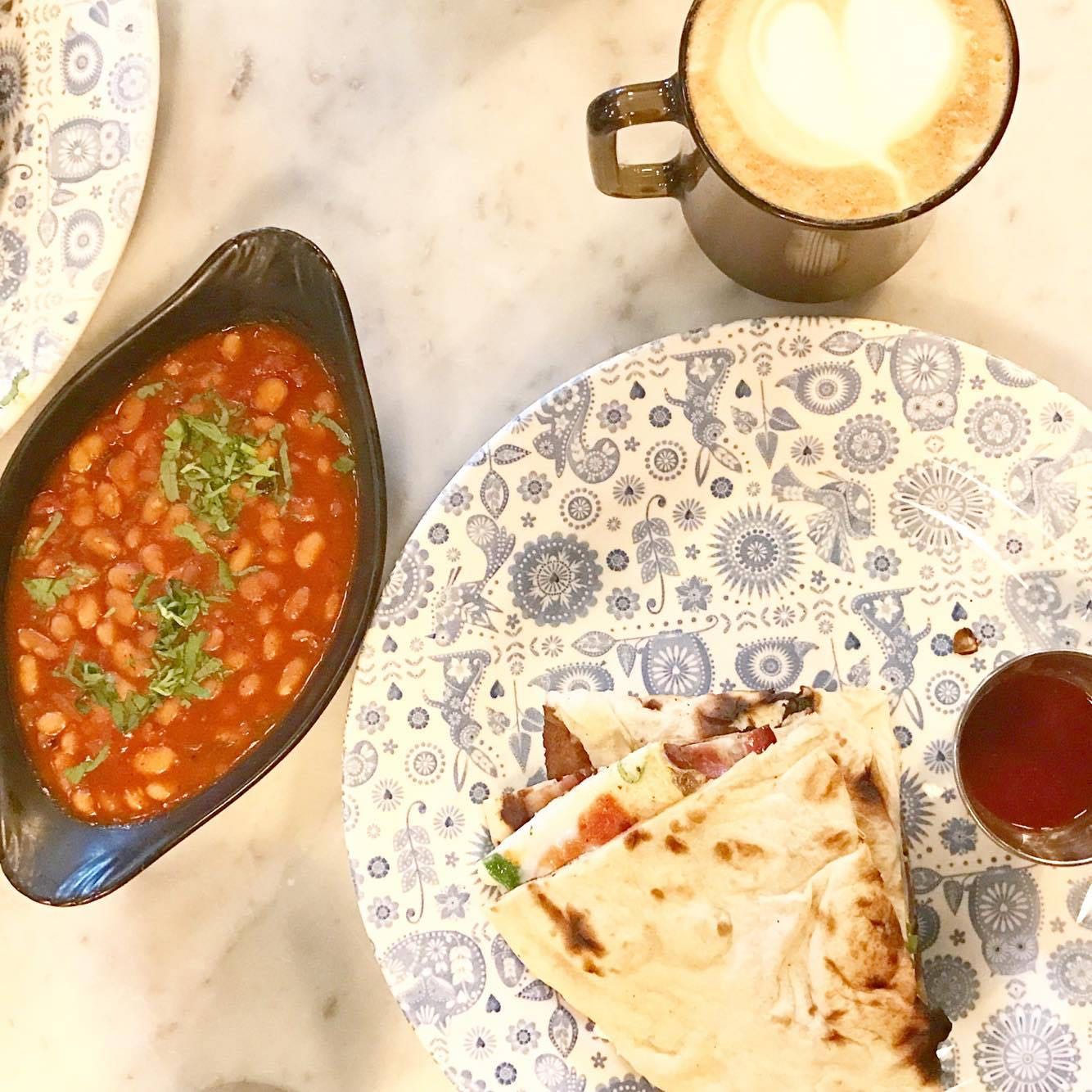 EZ & Moss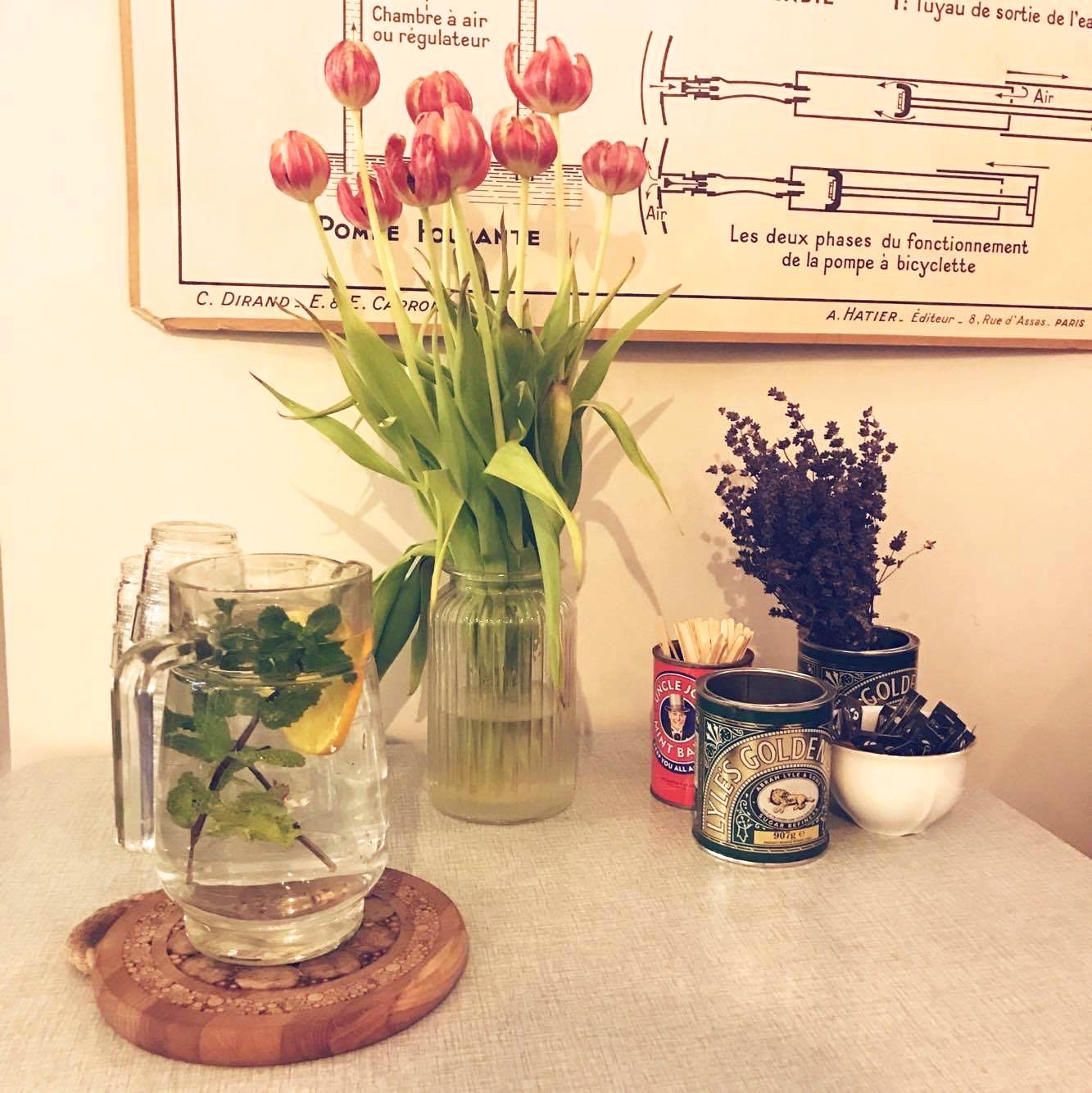 I would never have wrote this post without including EZ & Moss which is my local brunch spot. It's quite a highly rated vegetarian & vegan café on Holloway Road, North London. I have lost count of the amount of times I have visited EZ & Moss, I pop in alone or with friends on quite a regular basis. The coffee is great and the food is perfect! In fact if you follow me on Snapchat Bec_Boop or Instagram Stories Bec_Boop you will definitely have seen my brunch here many times! I always order the avocado on toast with two scrambled eggs. The avocado comes drizzled in the best chili and coriander oil, sometimes it has quite the kick and it always tastes amazing. I'll add a latté (or two) with this or their orange and carrot juice. I have been known to try their sweet french toast with fruit on occasion too. Have you guessed yet? I love it here!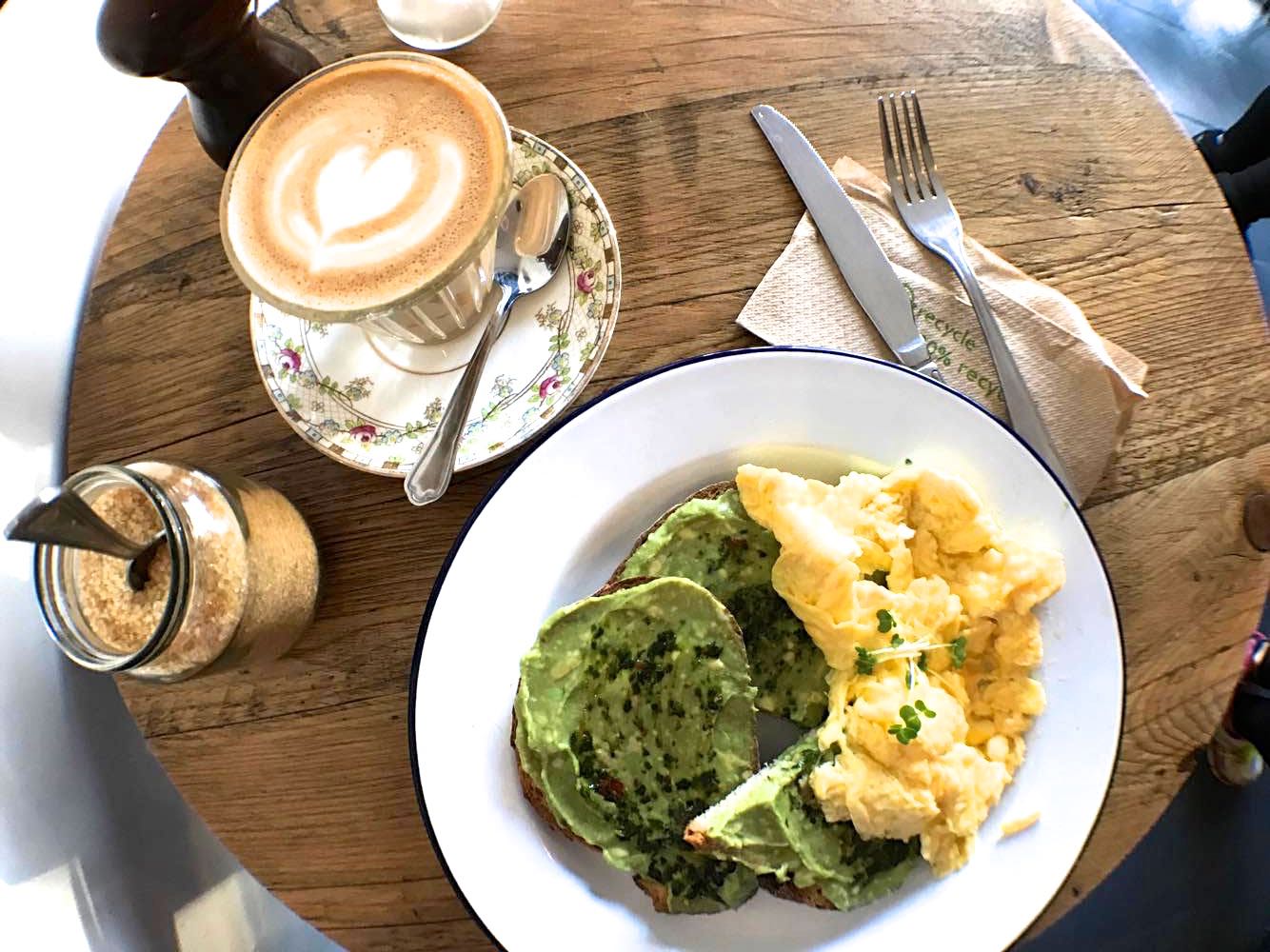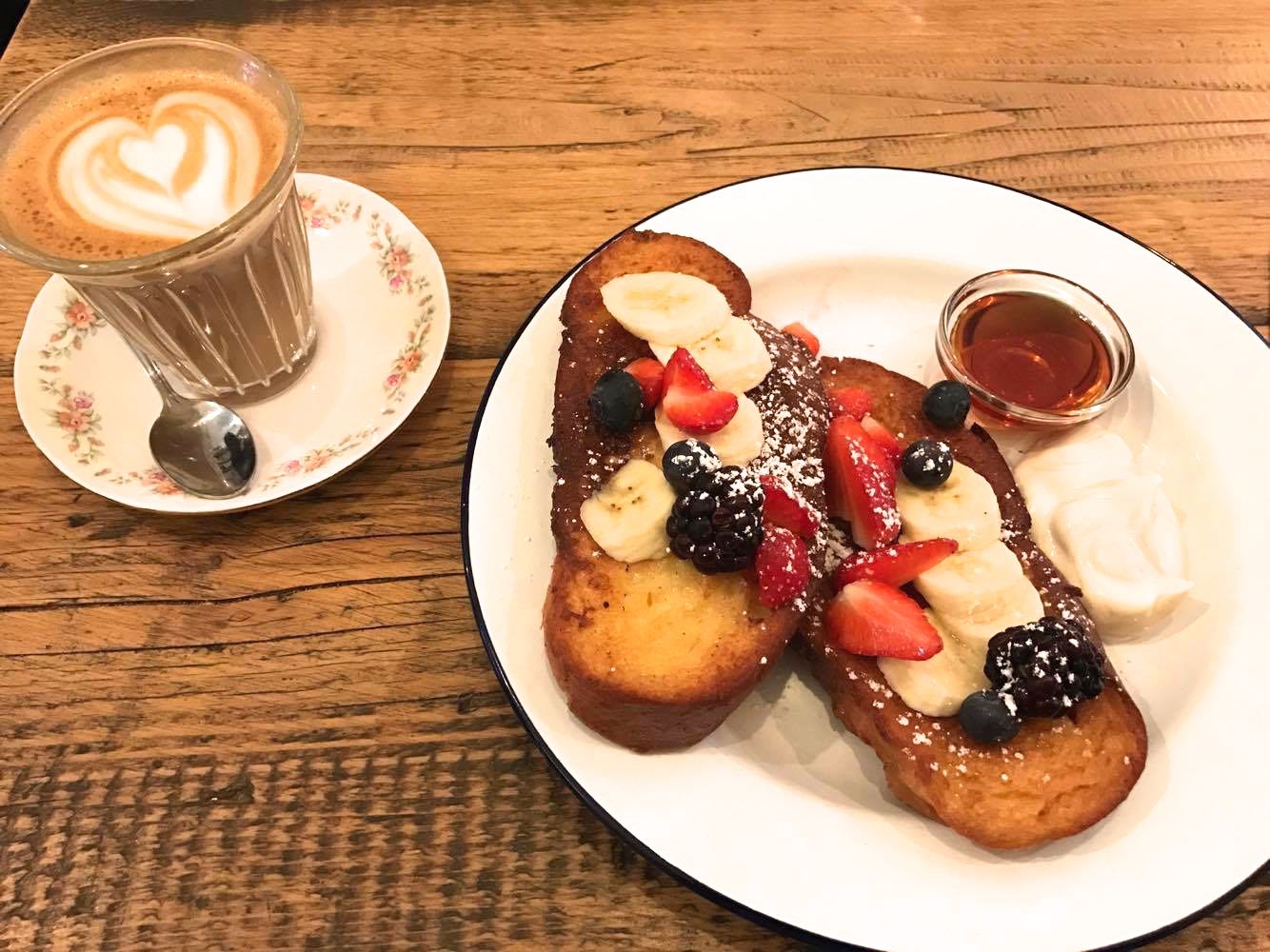 SUNDAY
Sunday is not too far from where I live in Barnsbury, North London. Now if you decide to visit SUNDAY – be prepared to wait. We have waited for up to an hour in line, but the food is absolutely worth it. My housemate and I recently tried it and arrived at opening time to avoid the line which is a useful tip! I have tried a few different things on this menu which I understand changes regularly. I have tried the full breakfast (which Ron loves!) and also the Huevos Rancheros which used to come with nachos but now comes à la toast. My most recent option was by far the winner though – the courgette fritters which are a pretty huge but tasty portion!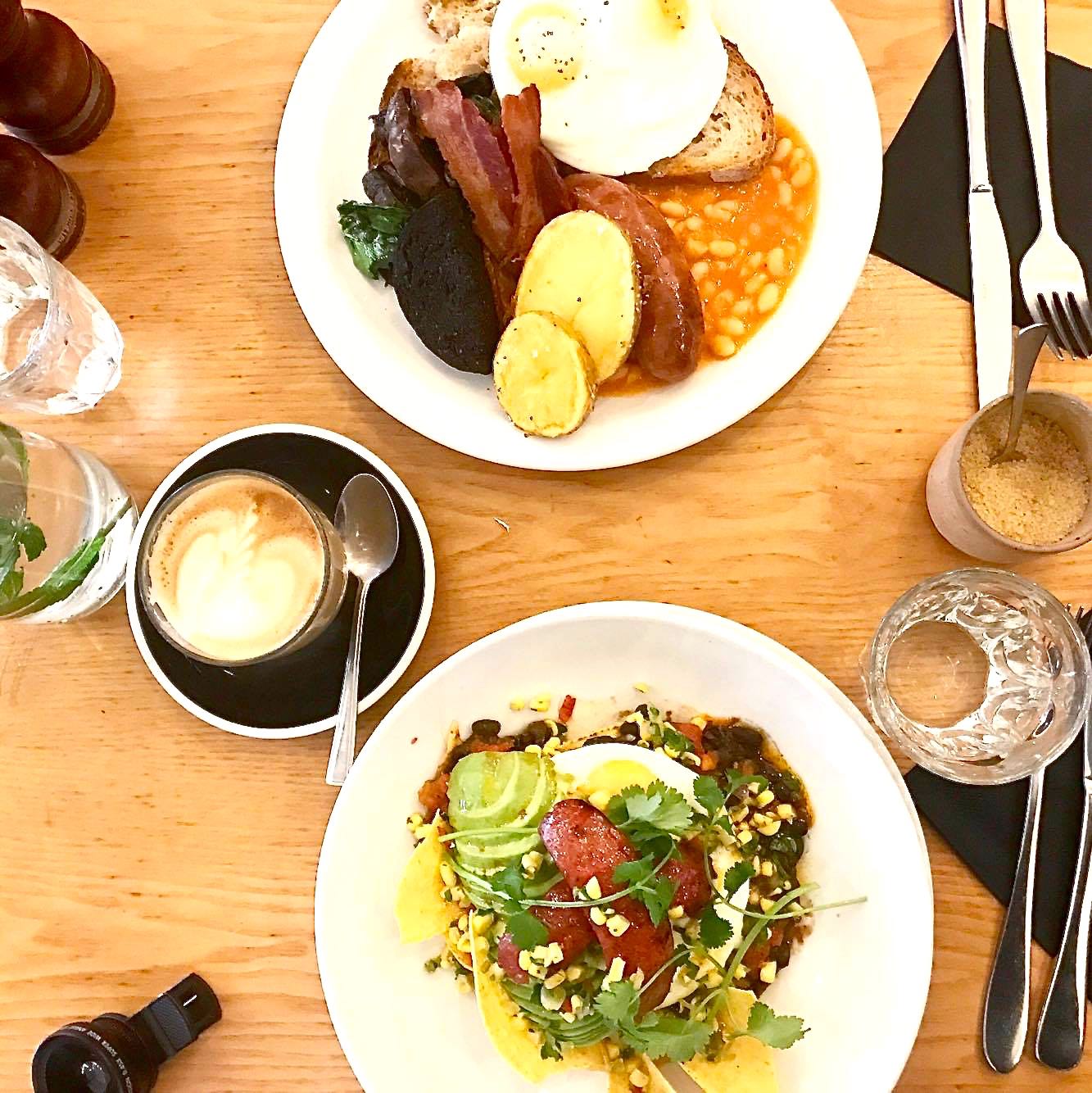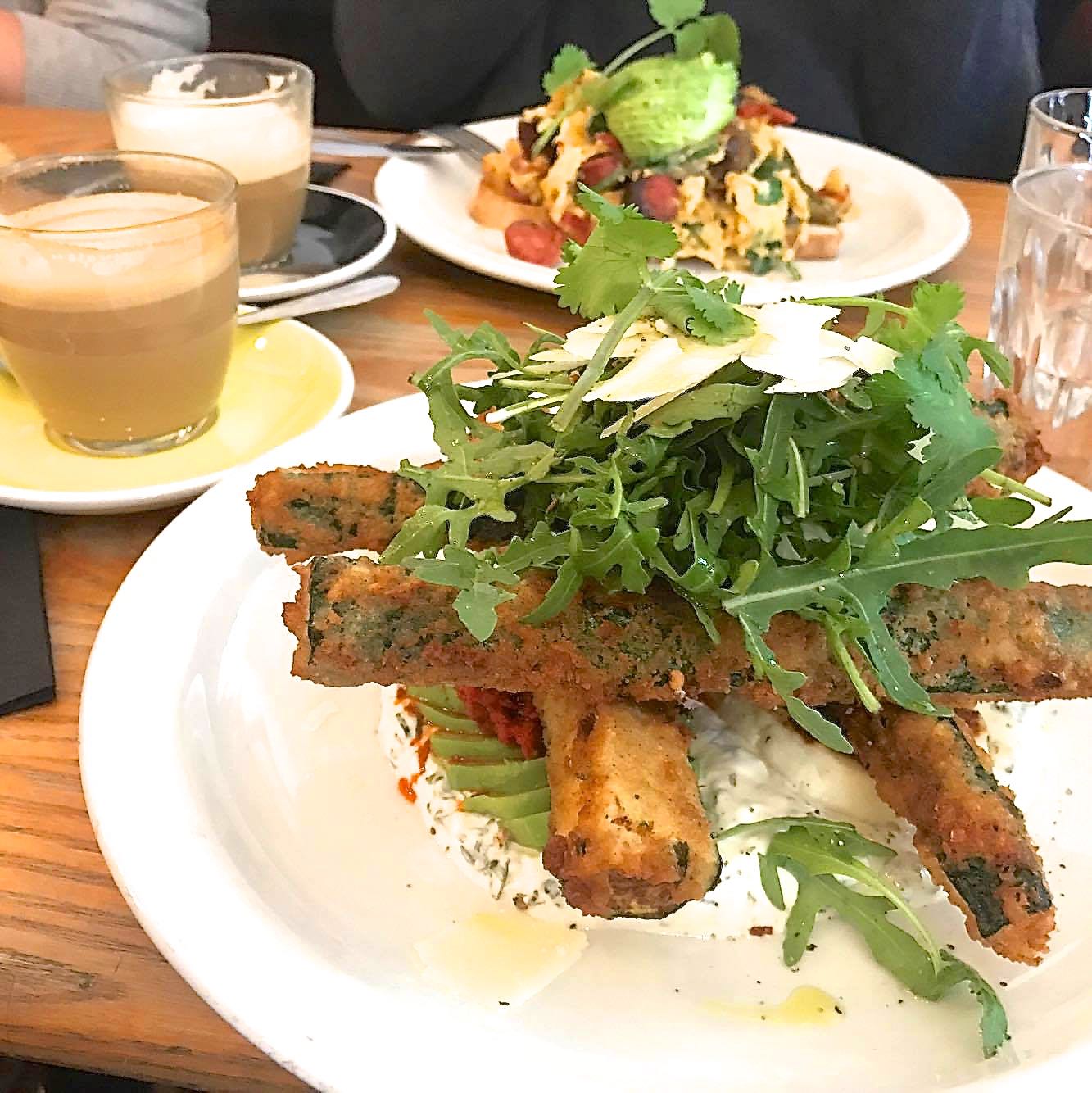 Save to Pinterest for Later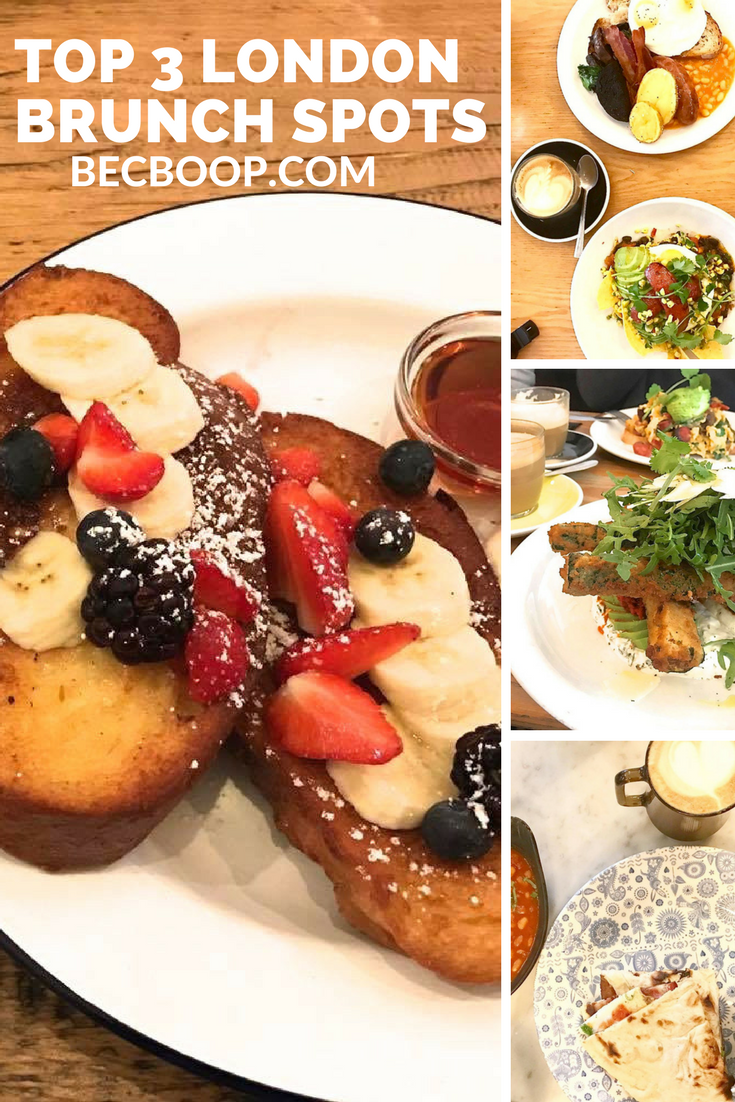 I would love to hear from you in the comments below. Have you tried any of these brunch spots? What is your favourite London brunch spot?
Connect with Bec Boop everywhere!
If you enjoyed this blog post you might also like:
A visit to London's Royal Parks
The View from the Shard London