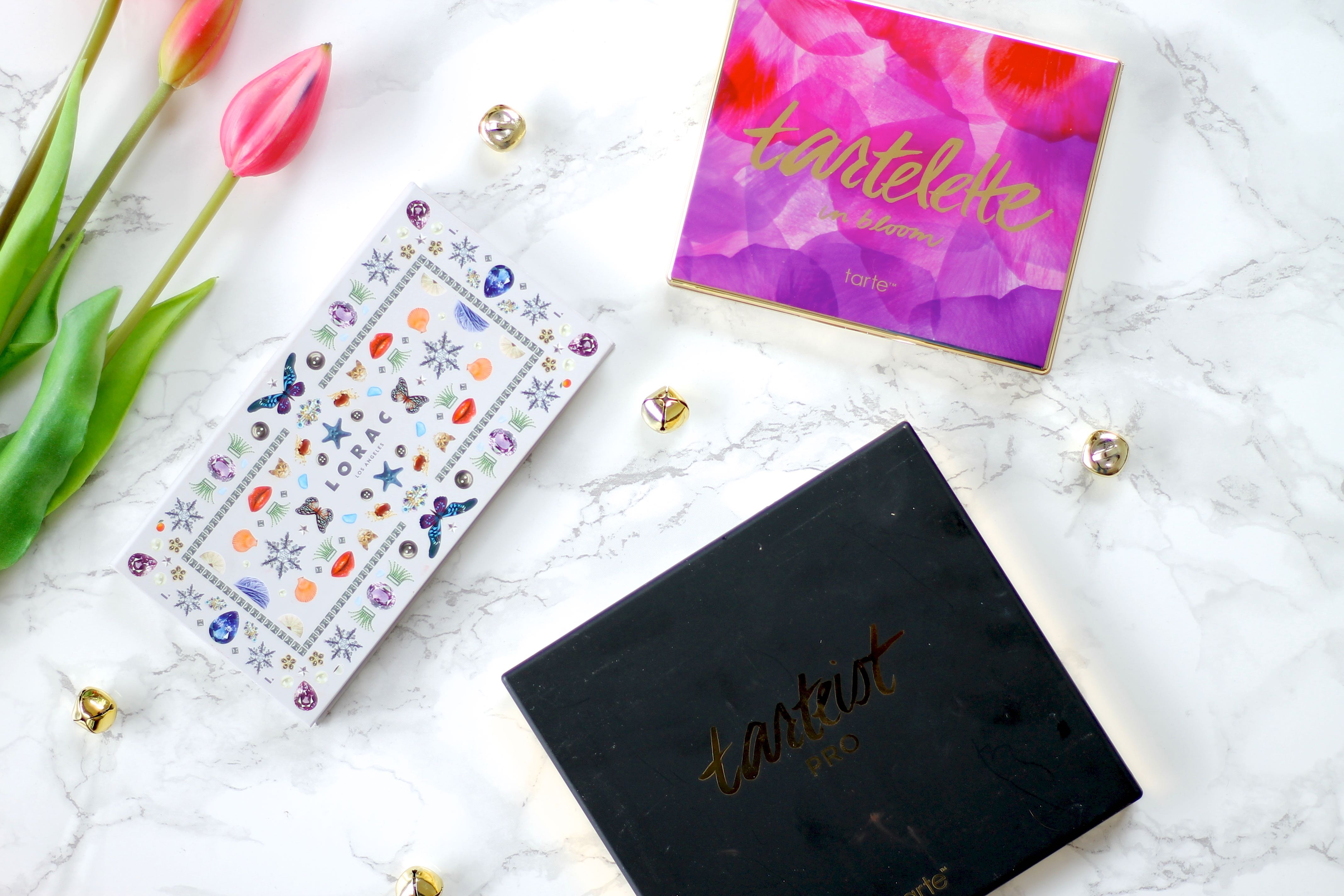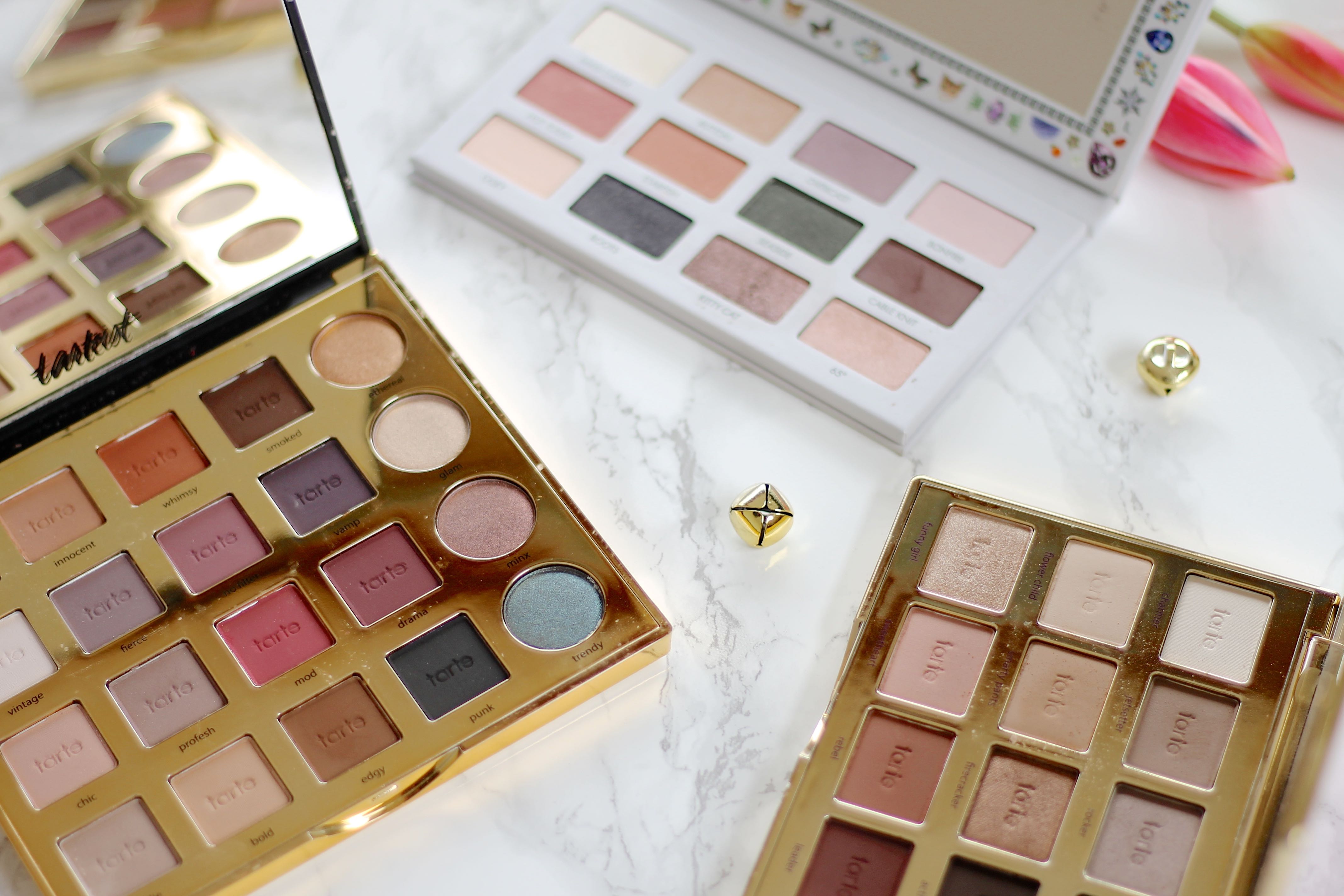 Man I love beauty and I miss writing about it. My problem is that I struggle with waiting to use the products before I photograph them and of course then they are most definitely sub-par in terms of instagram standards. I didn't let that stop me this time and if you look ever so closely at these images you will notice the eyeyshadows have already been used. Cheeky, I know!
When I was in Philadelphia last March I popped by Ulta Beauty and of course came out with some eyeshadow palettes. That is the story behind two of the palettes featured in today's blog post. The third was a birthday gift from my brother! Most of these palettes are difficult to come by here in the UK but do keep an eye out if you're lucky enough to have access to Sephora or Ulta Beauty. So let's dive right in…
Tartelette 2 in Bloom Clay Eyeshadow Palette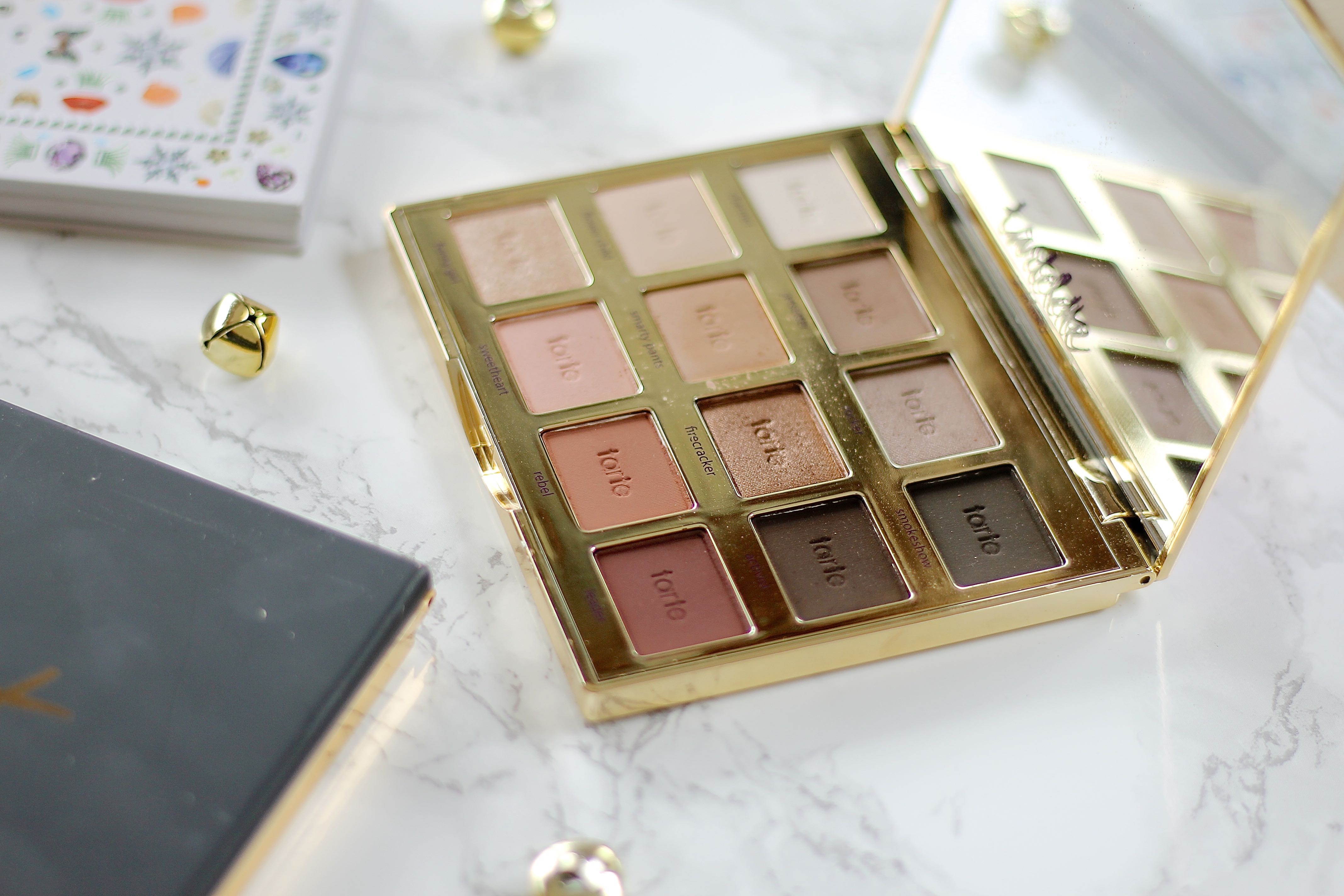 Tartelette 2 in Bloom is the palette my brother got me for my birthday. The palette is so pretty, featuring 12 shades – 9 matte and 3 lustre. I am always drawn to the shimmery shades which I like to layer on top of a blend of matte shades. My most used shades in this palette are easily flower child or charmer for a base colour, sweetheart or smarty pants to build up an eyeshadow look followed by lots of shimmer from funny girl or rocker.
Lorac California Dreaming Eyeshadow Palette
I was determined to add a LORAC eyeshadow palette to my collection on this US trip. Of course, I opted for a limited edition one rather than a tried and tested palette such as the LORAC PRO palette. I absolutely fell in love with the LORAC California Dreaming eyeshadow palette as soon as I lay eyes on it. There are 12 shades again including a mix of matte and shimmer shades. Hands down Kitty Cat is my favourite shade and probably one of the cutest eyeshadow shades I've ever tried!
Tarteist PRO Amazonian Clay Palette
Finally I added the Tarteist PRO Amazonian Clay Palette to my makeup collection too. I haven't used this palette as much as the previous two but I am really looking forward to being adventurous with the wide range of shades. This larger palette contains a massive 20 eyeshadows! They are mostly matte, with 5 shimmer shades.

Shop the Eyeshadow Palettes





I would love to hear from you in the comments below. Have you tried any of these eyeshadow palettes? What do you think?
*Affiliate links have been used in this post
Connect with Bec Boop everywhere!
If you enjoyed this blog post you might also like:
Becca x Jaclyn Hill Champagne Collection Face Palette Review