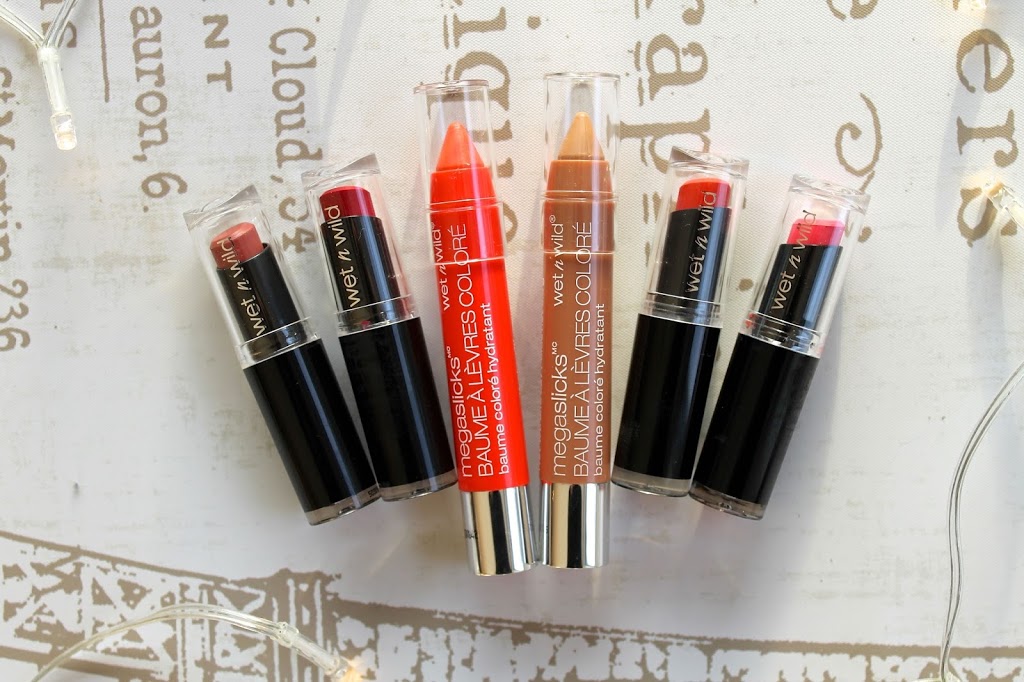 Beauty bloggers all over my twitter timeline have been starting to play with Spring tones already so I was thrilled when Wet n Wild Cosmetics sent me along some of their top Spring lip shades for 2016. You can read about my first encounter with cult
US beauty brand Wet n Wild here
and if you are following me on either
Periscope (@BoopFashionista)
or
Instagram (@Bec_Boop)
you will probably have already seen some of these lip shades on me. I received a mix of Spring 2016 products from their MegaLast Lipstick and Megaslicks Balm Stain ranges and I'll let you know what I thought.
Mega Last Lipstick*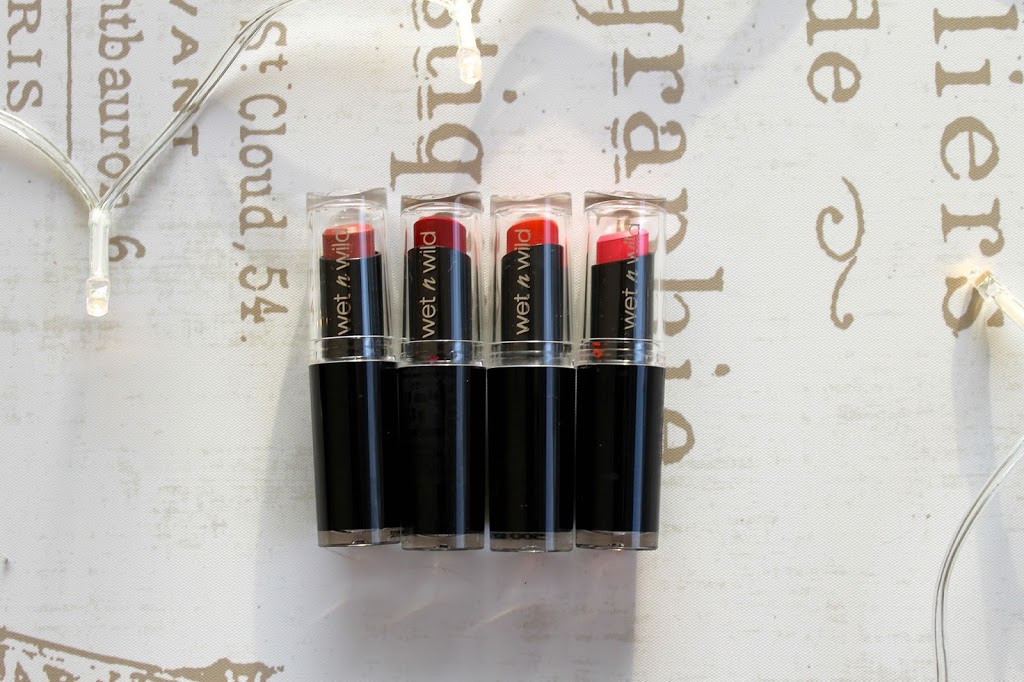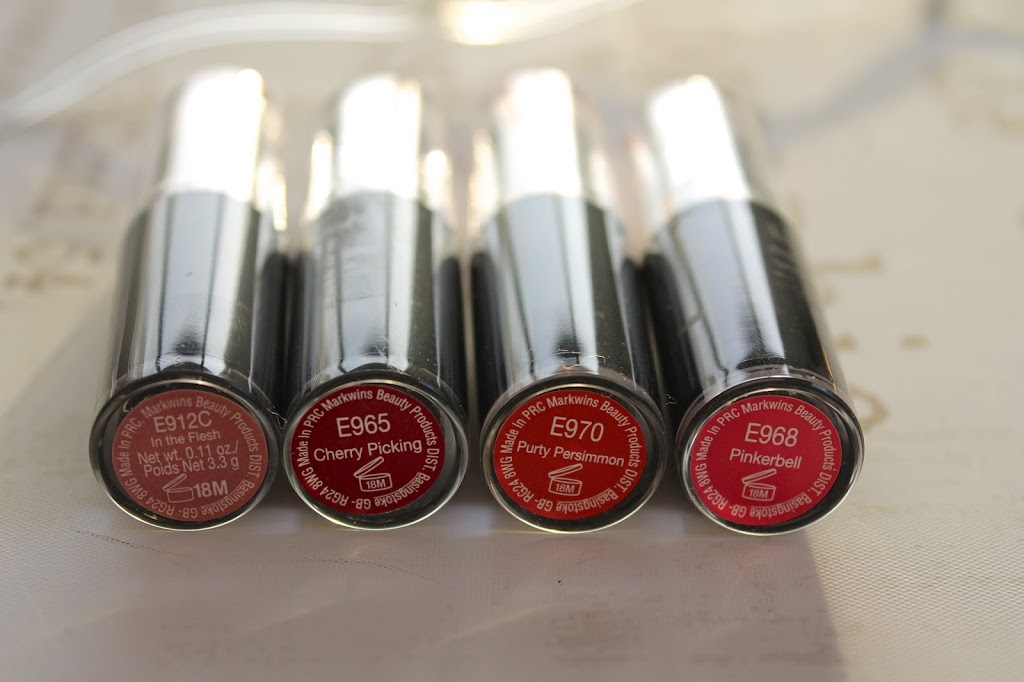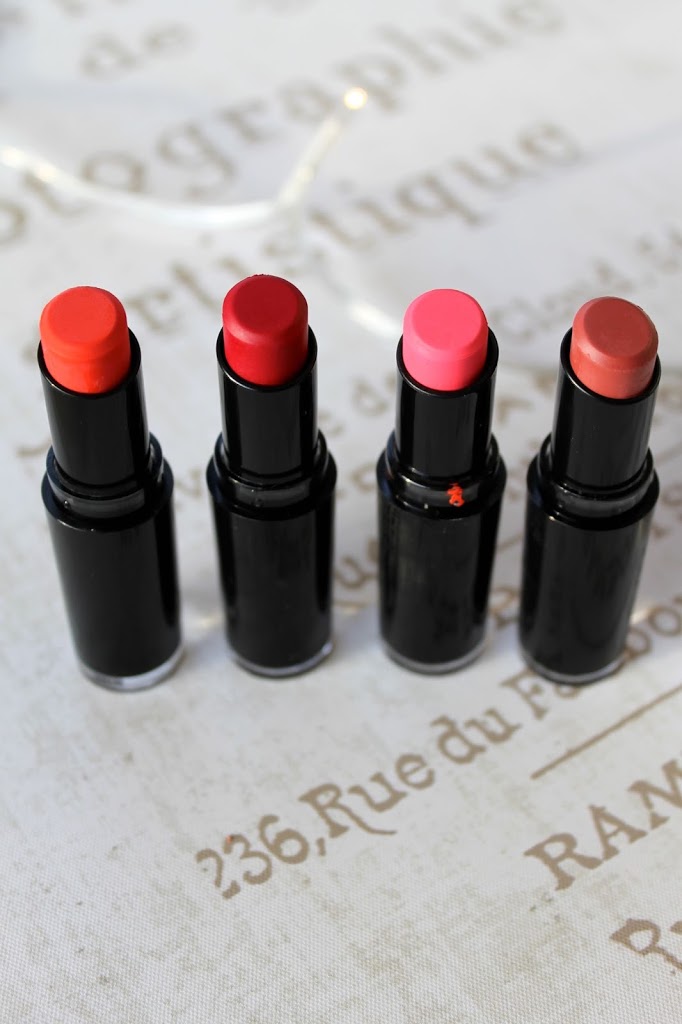 From the MegaLast lipstick collection I tried 4 shades – In the Flesh, Cherry Picking, Purty Persimmon and Pinkerbell. I must say, love the names! Three of these were brightly toned Spring shades with one nude lip also. I have tried Wet n Wild's MegaLast lipstick's previously so I knew what to expect, this time I was more interested in the versatility of these shades for the Spring months. At just €2.99 each you cannot have unrealistic expectations when it come to packaging but I definitely was not disappointed. The lipstick claims to be long-wearing at 4-hours, to me that is not long-lasting but I love that it is honest. I found myself re-applying and topping up my lipstick regularly throughout the day, but even moreso because I loved the shades.
My personal favourite was definitely In the Flesh which is the more blush/nude toned lipstick. I have been wearing this to the office frequently and really like it for a daytime office makeup look. The semi-matte, cream finish is super moisturising and I was quite happy with the texture.
Megaslicks Balm Stain*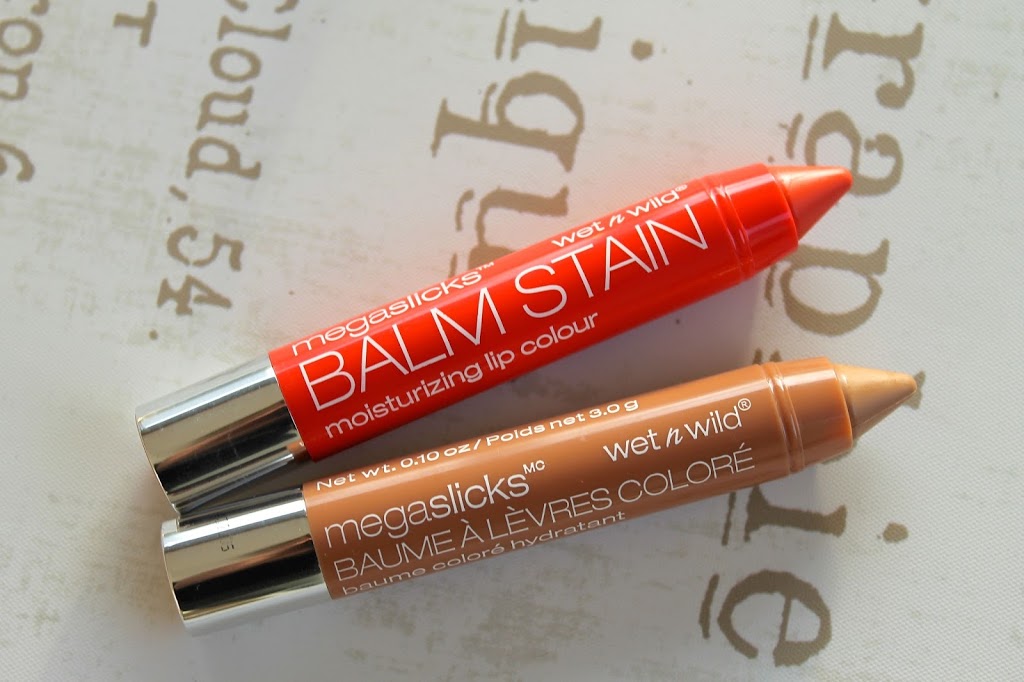 I have always found something so fun about using lip crayons of this style and having tried the Wet n Wild Balm Stains previously I knew I would enjoy these new shades. Containing acai palm oil this is super soft on the lips. I tried the top shades for Spring – Coral of the Story (which you can see me wearing in
this outfit post
) and also caffeine fix. At €3.99 you can't really go wrong here!
I'd love to hear from you in the comments below. Have you tried any of the Wet n Wild Spring beauty range?