As you guys know from my Vienna Travel Vlog and Vienna blog posts, I recently spent a weekend in Vienna, Austria with my sister.
When I visit a new city, be it for a weekend or a little longer, food is always high on the agenda. We are always keen to sample the local cuisine and be a little adventurous with our tastebuds. So after lots of great recommendations from my Periscope (Boop.LIVE) community viewers and a little look at Yelp we tried out many of the famous and more hidden cafe's and restaurants. Some of the more popular tourist venues left me feeling a little disappointed (I am looking at you Cafè Central). After a lot of deliberation I have narrowed it down to my favourite breakfast, lunch and dinner spots in Vienna, Austria. A perfect little travel foodie post to save if you are planning a weekend break or even a day-trip to Vienna.
Eat in Vienna – Breakfast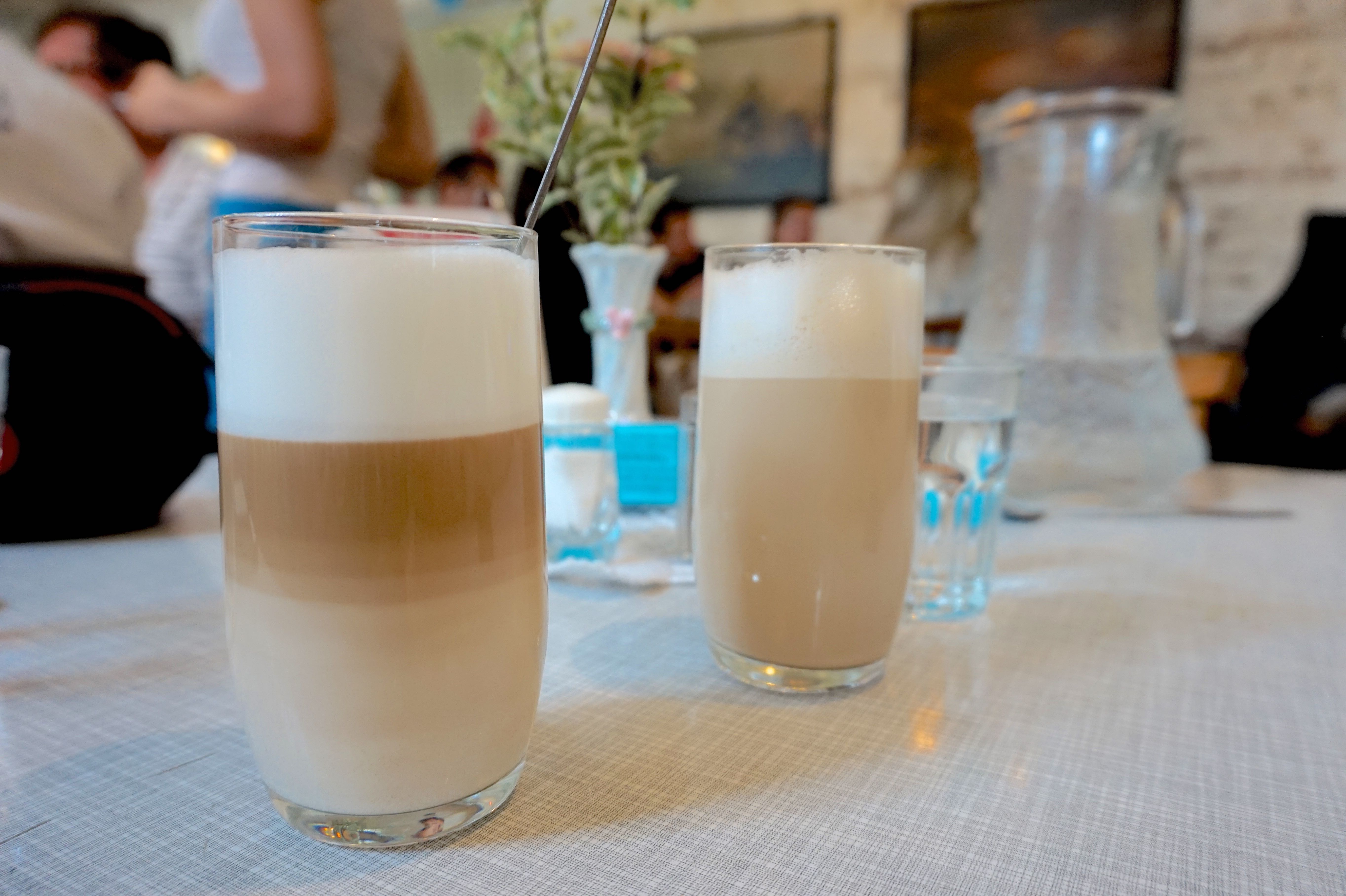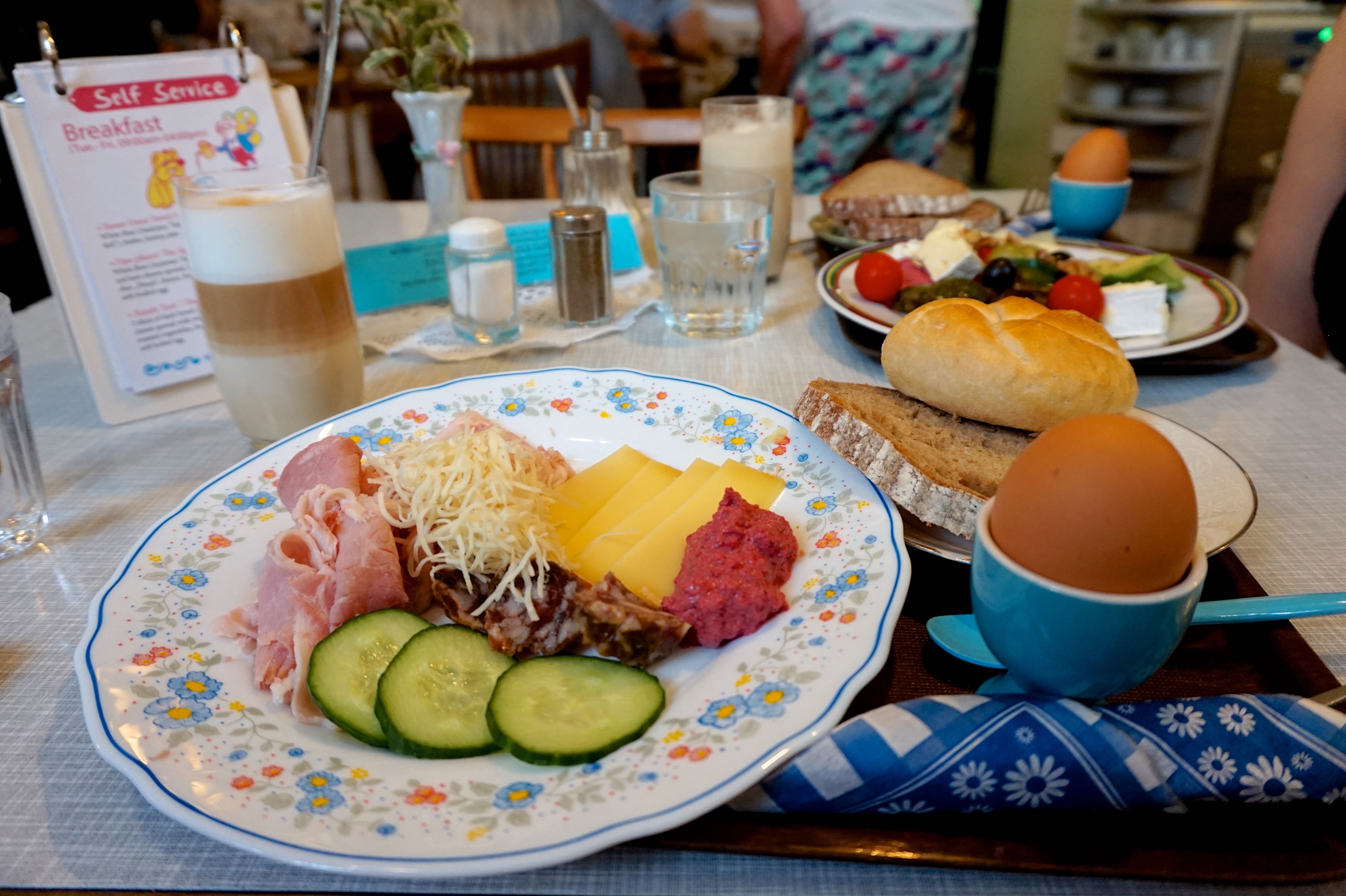 First stop for breakfast was the multi-generational and super-cute Cafè – Vollpension. Austrian breakfast differs quite a bit from my all too familiar London brunch. I am also quite a fussy eater so I was really glad to find this cafè where I found a breakfast dish that was delicious and also quite traditional, allowing me to properly experience a typical breakfast in Vienna. They love their dark bread, boiled eggs and cold salads when it comes to breakfast or brunch.
I opted for the Opa Pikant (or the Spicy Grandpa as it was affectionately called) and a cafè lattè. This was really yum and quite filling. The decor in this cafè is gorgeous, an instagram dream!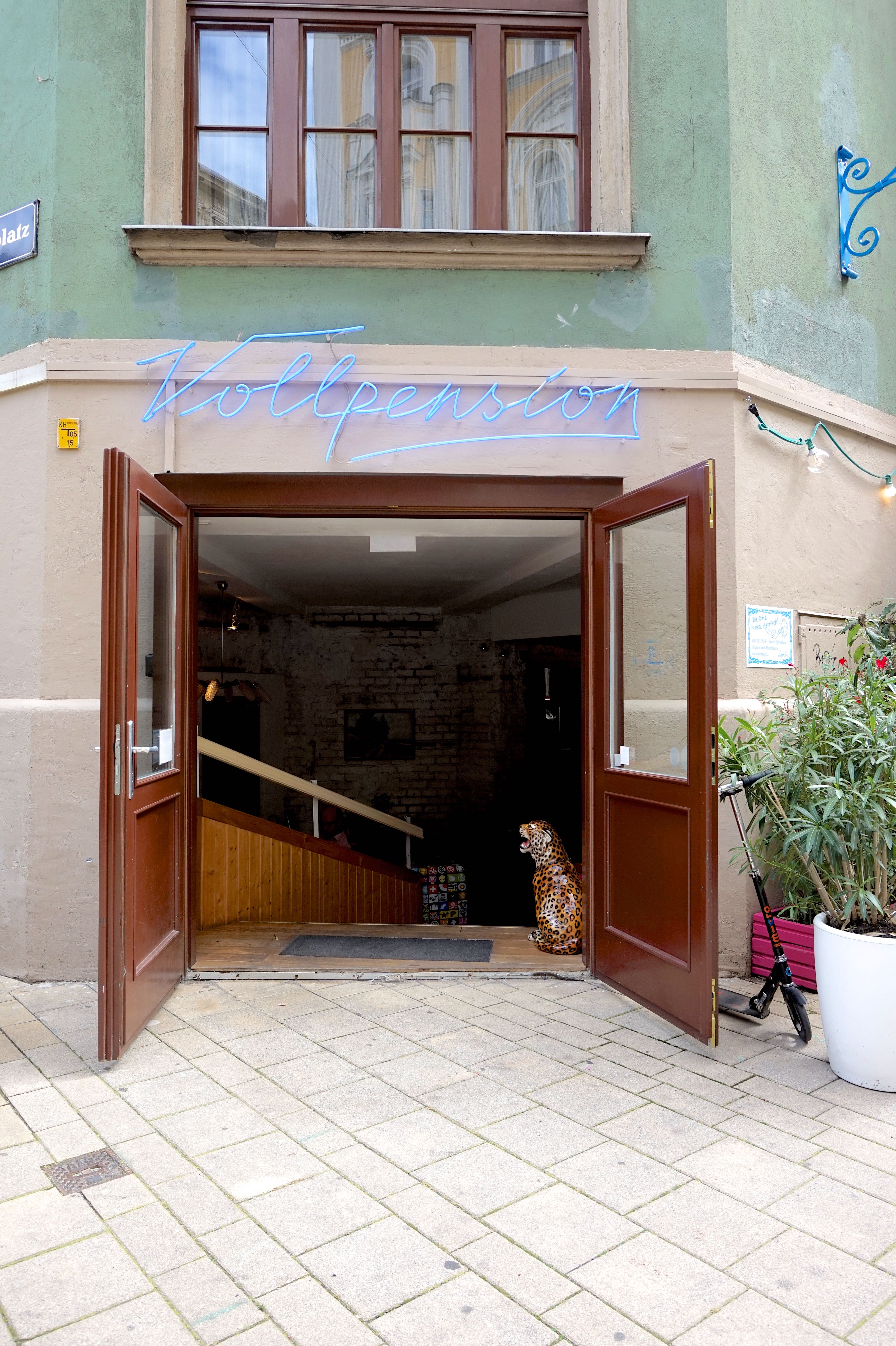 Eat in Vienna – Lunch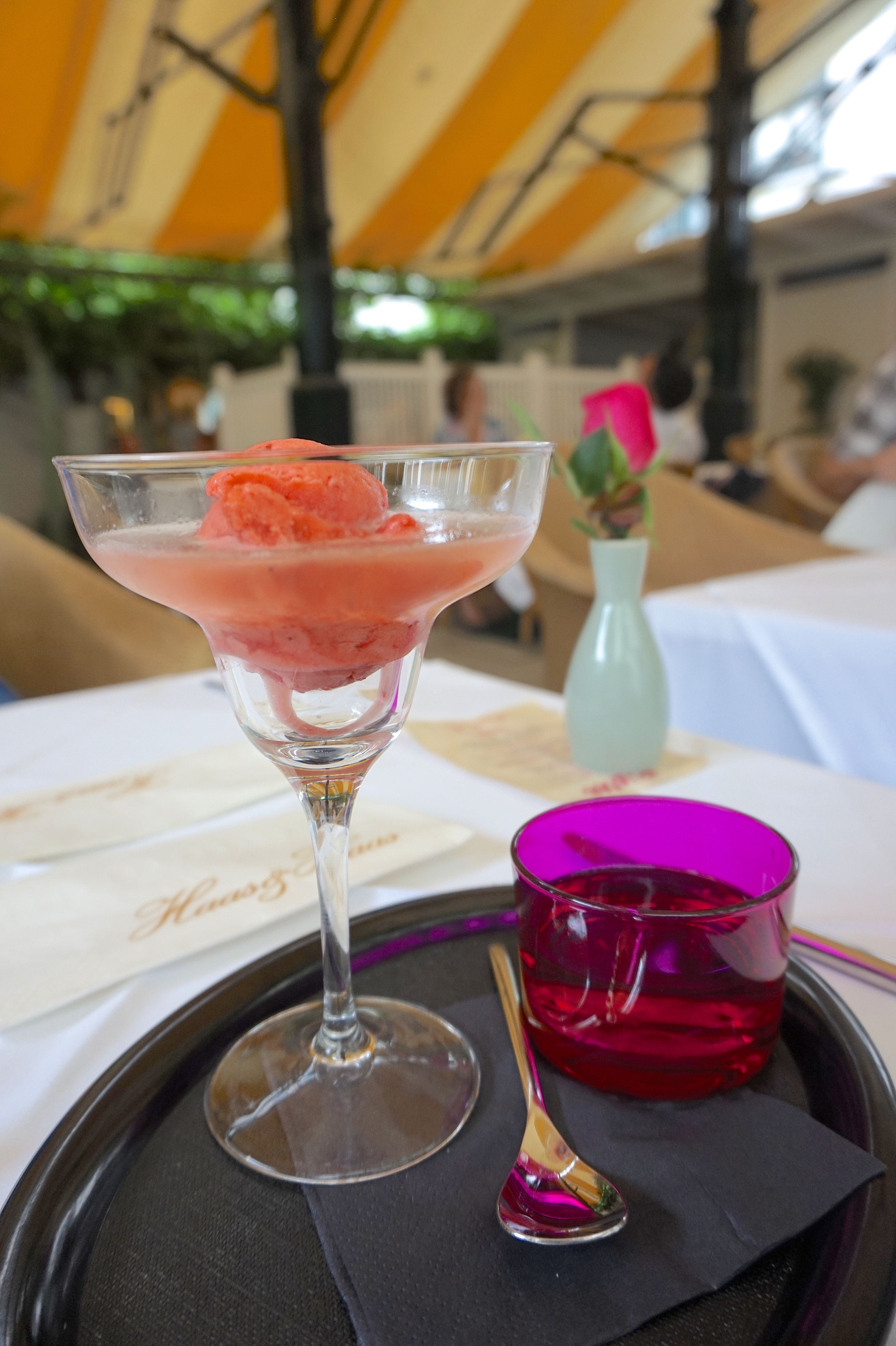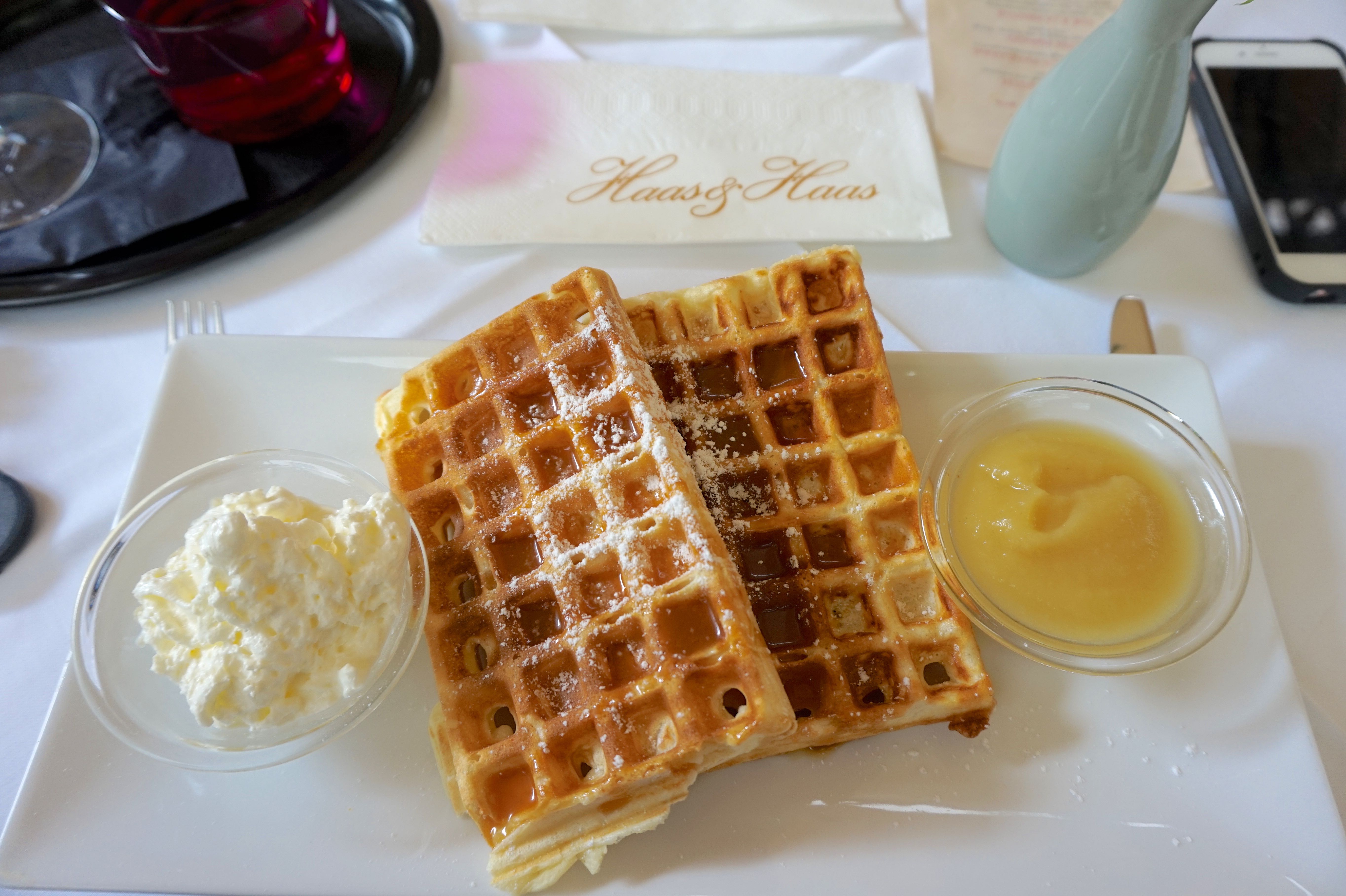 For lunch Stephanie and I favoured our visit to popular Teehaus Haas & Haas. Here you can have a dinner or lunch item but we were feeling the European city vibes and decided on a sweet lunch. I went for a prosecco and strawberry ice-cream dish. You can see that this came out looking amazing! Strawberry ice-cream in a glass of prosecco; I was in sweet-treat heaven! I followed this up with waffles and caramel sauce, fresh cream and apple strudel dip. I feel that words can do this dish no further justice. It was beyond good!
Also this cafè again was super cute! The location is right next to the famous Stephansdom (St. Stephen's Cathedral) so it is really easy to find. I loved the teahouse setting – we had our tea under a fabulous green ceiling which you can see in this instagram post.
Eat in Vienna – Dinner
For dinner we were told we absolutely must visit the nearby Grinzing region and eat in a heuriger (wine tavern). This is a Vienna must-visit and Martin Sepp came highly recommended. Off we went on a short metro ride to Grinzing and found the heuriger. This is traditional Viennese dining at it's finest. I have to say the service is not what I am accustomed to, but not in a negative way. Everybody is just so so so laid back here that it almost feels like they show you to your table and leave you there to relax and enjoy your own company until you require their service again.
The outside area of most wine taverns come with traditional Viennese music and an amazing atmosphere. We however opted to eat inside and ordered the biggest dishes two Irish girls have ever ordered before! We went for the famous Martin Sepp meat-plate which included a mini version of the popular wiener-schnitzel. We actually both polished the dish off and I followed up with an incredible apple strudel. Another Vienna must-have. The locally produced wine was also really great, we took a white wine recommendation from the server.
I would love to hear from you in the comments below. Have you been to Vienna? Where would you recommend for food?