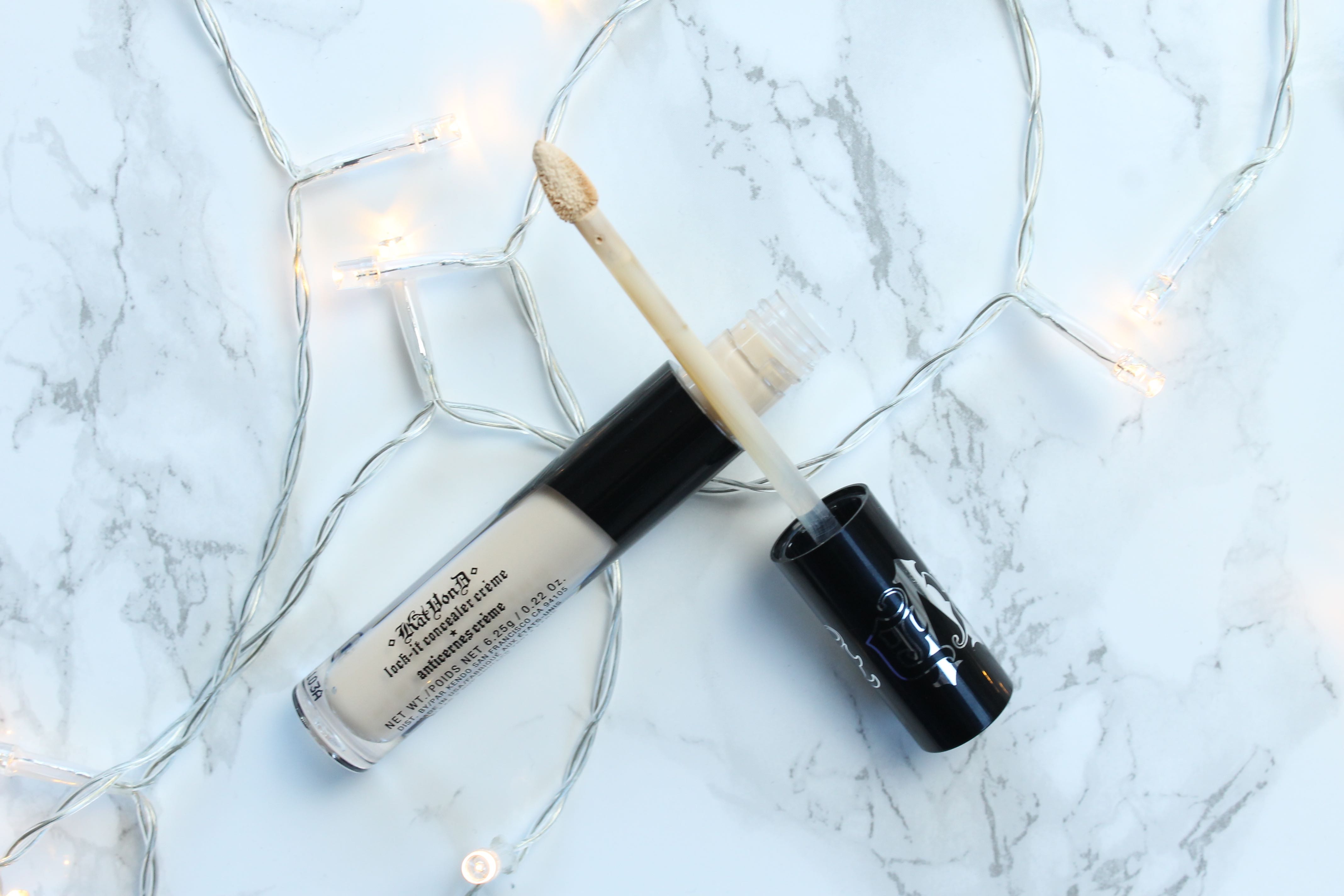 Urban Decay Naked Skin concealer I have cheated on you. There's a new concealer in my life and that is the Kat Von D Lock-it concealer.
I have been a little obsessed with Kat Von D ever since picking up some of her products in Sephora New York during the Summer. Following this the Kat Von D collection showed up in Debenhams London and I made a beeline. My go-to concealer (Urban Decay Naked Skin concealer) had just ran out and I really liked the look of the lock-it concealer when I swatched it in-store.
The Basics
The Kat Von D Lock-It concealer is a thick, crème concealer. It comes in a 6.25g bottle with a small heart-shaped wand. As with all Kat Von D products the pigmentation is perfection. I went with one of the lighter shades which, although looks a little on the yellow side in the swatch below; blends perfectly with my everyday makeup routine.
I really like the packaging. It has a very slick feel to it and the wand is very easy to apply. The crème consistency means that the concealer glides on easily. I have been using it after I apply my foundation to cover up dark under-eye circles and any blemishes or areas of redness.
As a little reminder you can join me LIVE on Busker App every Sunday where I talk through my favourite beauty products and do LIVE makeup demonstrations. I have mentioned the Kat Von D Lock-It concealer a few times now during my weekly live beauty show. You can also catch the replay episodes to see how it looks and blends when applied.
I would love to hear from you in the comments below. What is your favourite concealer at the moment?
Connect with Bec Boop everywhere!