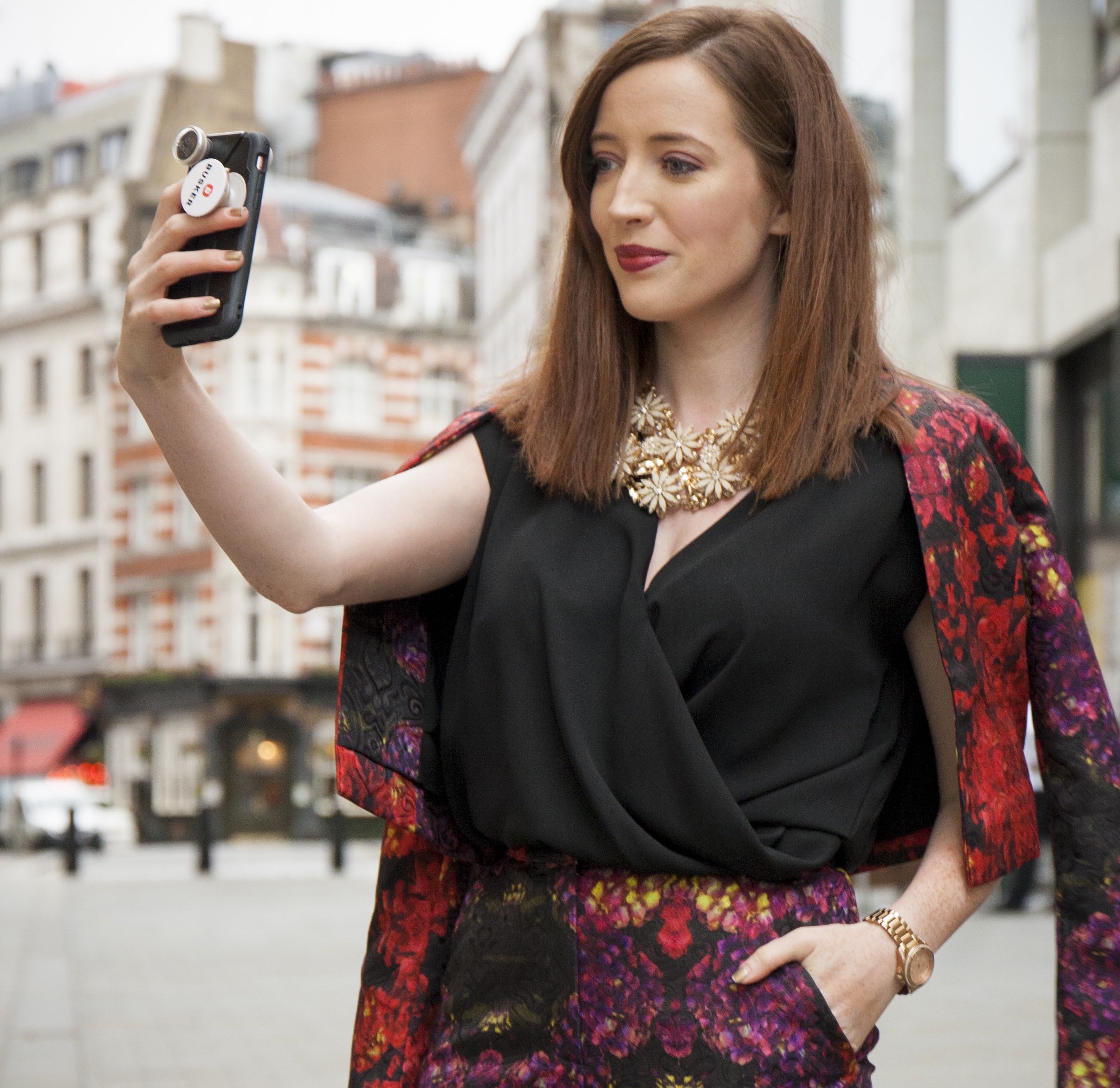 Yesterday something really shitty happened. Due to the nature of the way I live my life on live-video this incident was captured live on Periscope.
I need to write this blog post. I am so overhwhelmed by the hundreds of messages of support, emails, tweets, snaps from my community and I want to be open and honest with you all about what happened. I thought about doing a live-stream on Periscope to answer your questions but my heart just is not up for Periscoping today.
I am ok everyone, thanks for the concern, just in shock. Thug stole my phone during todays coffee #Periscope Sorry for frightening you all.

— BecBoop (@BoopFashionista) September 27, 2016
What Happened
Every morning I walk from my house to the tube station to go to work and grab a coffee on the way. For nearly a year and a half I have used this time to do a Periscope broadcast dubbed my 'coffee-scope' where I interact with my community and catch-up daily. Yesterday I left at a normal time for me and started my Periscope broadcast at 8.09am. There are usually a lot of people around at that time of the morning in London and it was already daylight out.
A few minutes later my mobile phone was snatched violently from my hand by a thug on a bicycle. My Periscope broadcast was still live as he put my phone into his pocket and cycled off into the distance. I cannot imagine how frightening this must have been for my live viewers, including my mother. They heard my frightened scream and then the screen went black. Until the thug took the phone out of his pocket and turned it off. I have watched the Periscope replay over and over and it scares me so much.
It all happened so quickly. I felt a mixture of fear and confusion. I knew as soon as I saw this person cycle on the sidewalk up close to me and looked at what part of his face was visible – he was a bad person. He scared me. I use a phone grip on my phone so thought I had a reasonably good hold of the device. My earphones were also connected. The force with which he grabbed the phone meant I had no chance to keep a hold of it. My earphones were left dangling. Many of my Periscope viewers have sent me screenshots of the thug taken from the end of the broadcast which I have shared with the police. Thank you so much guys, I have no idea how you were all able to get such a clear screenshot!
Thankfully I was not hurt in any way. I was shocked though and I am still very shaken by what happened. This was on my normal everyday commute, in an area I felt incredibly safe in. I know we need to be vigilant but nobody expects something like that to happen in the morning time.
What also surprised me was that nobody came to my help. I shouted 'that man took my phone' and I tried to run after him stupidly. Nobody even glanced up. London life is so busy we don't notice what is going on in our surroundings. I had to tap a man on the shoulder and ask to use his phone to call the police. The police took over an hour to come to me which I thought was pretty useless. They did explain though that the crime does not take priority as there was no injury and of course, that is understandable. It also means however that these thugs get away with doing this on a daily basis. Apparently it is a notoriously common form of attack in London. My mam stayed on the phone with me (via FaceTime on my macbook) while I cried and cried.
I wanted to reassure my viewers that this was NOT a targeted attack. Many people were worried that the thug targeted me because I do my daily Periscope in that area and my location is quite visibile. This was not the case. These gangs of thugs target rush-hour in the mornings and evening and will cycle around snatching phones. Apparently mine was the third phone that guy had taken that morning. It is reassuring to know it was not targeted and just a random opportunistic crime. I also want to confirm to you all that I have used Find my iPhone to erase the device.
The important thing is that I was not physically hurt. I have heard even worse horror stories about crimes of this nature so I feel very lucky that I was not injured. I was and still am, in shock. I am out of pocket due to having to buy a new phone. It could however have been a lot worse.
Currently I do not feel like I can continue my daily coffee-scope which deeply saddens me. It was my favourite time of every day and you guys always made sure my day got off to a great start. I know a lot of people look to me for Periscope advice and tips and I do not want to condone something that might be potentially dangerous. Please be careful of where you are Periscoping and be as aware of your surroundings as possible. We all need to be safe while using live-streaming apps in public. I will be back soon and we will have a new daily broadcast format once I get over what happened yesterday.
Watch the Periscope broadcast here with the mugging from after 03:50.
LIVE on #Periscope: Good morning from London! #TravelTuesday https://t.co/56DH6Ad53w

— BecBoop (@BoopFashionista) September 27, 2016
Thanks again from the bottom of my heart for the concern and love you have all shown me. It means more than you can ever know.