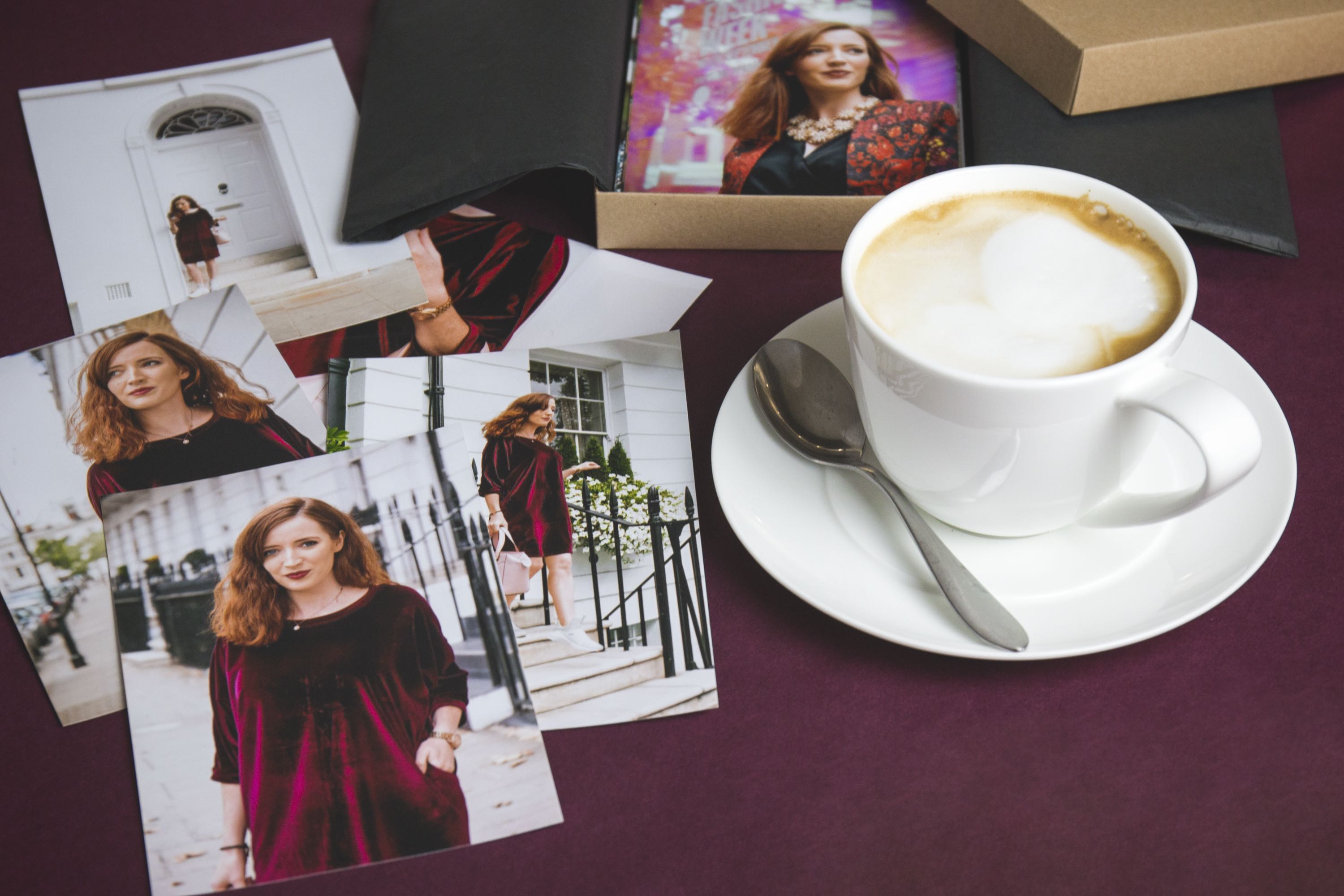 Well it's been a crazy week in the world of BecBoop social media! The unthinkable happened, every bloggers worst nightmare – my instagram account was hacked! In today's blog post I'm going to share the story of how and why my instagram was hacked and more importantly (and thankfully) how I recovered my account! Obviously make sure to go follow me over on Instagram @Bec_Boop to keep up with my photo diary and instagram stories.
I got Instagram Hacked
Let me set the scene. It was a regular Saturday evening and I was lounging about getting ready to head out with friends later that night. I had been chatting with one of my friends, Laura (@OurFirstFlat over on Instagram) when she messaged asking if there was something wrong with my instagram account. I immediately panicked and went to look and sure enough I had been kicked out of the instagram app on my phone and my password didn't appear to be working when I logged in with my username @Bec_Boop. This is because within the short space of a few minutes the hacker had changed the name on my instagram account to @dihackbro, Laura sent me a screenshot of this and I jumped straight on to my laptop to try to log in frantically.
I started to receive emails from instagram which were in Turkish and so I couldn't understand what was happening. I tried and tried to log into my account but to no avail. I then started researching how I could contact instagram to recover my account assuming they had a readily available customer contact number. That proved significantly more difficult than I expected as contacting instagram is no easy feat! Thankfully so many of you in the #BoopTroop messaged me with tips and links to articles which might help me get my account back.
After I accepted that I had been instagram hacked I realised that the hacker could easily just delete my account. I understand that once an instagram account is deleted it can never be recovered so I silently panicked about this hoping the account would still be there! Within a few hours I tried to look up my account again to reassure myself it was still available but I couldn't find it anymore! My sister, who was following my account on instagram then contacted me to mention that the username had been changed to @MoodActivity. This is what instagram hackers do – they change the username regularly in order to stop you from being able to report and even making it difficult to locate your own account anymore!
I believe this was a random hack on instagram and as I didn't have two-factor authentication turned on, this is why I feel my account was easily targeted. Once the hacker got into my account they immediately changed the username, email address, phone number and password so that I was unable to access the account.
Next steps after getting instagram hacked
I tried everything from tweeting @Instagram pleading for help and private messaging them on facebook with no luck. The support available from instagram help online was basically useless and provided no method of actually recovering my account. Then I found a report option in the app when I was trying to log in and I clicked 'trouble logging in'. This pulled up a form where I was able to submit the account name I was having issues with, the email address I used to sign up to instagram, a contact email address and a brief description of the issue.
I was still waiting in fear of the account being deleted however and being the determined soul that I am I started checking out those Turkish emails I had received from instagram. I realised that there is usually a link at the end of the instagram email along the lines of 'if this is your instagram account but you didn't request a password change you can reset your password here' or 'if you didn't change your email address let us know here'. So I clicked the link at the end of the Turkish email and sure enough I was able to change back my email and password on the account.
I felt a tinge of hope! Now the hacker was locked out my account; but unfortunately since they had turned on two-factor authentication I was also locked out. The phone number on the account was the hackers number and so with two-factor both the password and a custom code sent to the contact phone number are required upon log-in.
In the meantime a #BoopTroop community member contacted me to say that they had saved a new account with my previous username @bec_boop and provided me with the necessary details to control this new, blank account. This is an invaluable tip – as if someone else had registered an account with that name I would have been unable to change back my username once my account was recovered as no two instagram accounts can have the same username.
How I recovered my account after I got instagram hacked
After about one day I heard from the instagram team and they wanted additional details to confirm that I was the true owner of the instagram account. I had to send a photo of my face and holding up a piece of paper with a custom code, username and my own full name in response back to them. I tried this process over the course of a few days – filling in the hacked accounts form on the instagram app and sending these ridiculous looking photos! I promise I did not look happy in any of them lol.
Finally after 3 days instagram responded with the information necessary to access my account again and provided me with a code which could be entered in place of the phone number verification code required on log-in. I was in my office at work when I received this email and I was honestly bouncing around with excitement!
I never acted so quickly. I logged back into my account. Logged into the blank @Bec_Boop account on my other device, quickly changed the username there and then reclaimed @Bec_Boop on my hacked instagram account. I had control again! Next I of course turned on two-factor verification and changed all my security details to hopefully avoid getting hacked again.
Tips if you get instagram hacked
Despite a recent frustration with the instagram algorithm and general visibility on the app I was absolutely gutted to have lost my account when it was hacked. I really thought I would not be able to recover it and that 4.5 years of growing my instagram community and building my personal photo diary would be lost forever. If you ever get instagram hacked I thought it would be helpful to share these tips I learned from the entire stressful experience.
Stay calm! Easier said than done but you need to focus on acting very quickly if your account gets hacked.
Change all emails and passwords on your other social media apps in case the hacker has access to these accounts.
Have a back up blank account ready in case you need to 'save' your previous username if the hacker changes the name on your account.
Always enable two-factor authentication for added security.
Be persistent and patient in contacting instagram, it took me about 4 contact attempts on the log-in form and usually about 24 hours of a window before they replied.
Spread the word on your other social media accounts. I was so overwhelmed with all the tips and advice my online community shared with me when this happened.
I would love to hear from you in the comments below. Have you ever been hacked on social media? Please share your tips!
Photography
Connect with Bec Boop everywhere!
If you enjoyed this blog post you might also like:
BlackBerry KeyOne: Swapping my iPhone for a Week