This is an odd post for me, being that I usually skip breakfast. Except on two occasions – when travelling and when brunching at the weekend in London. While on holidays I love to indulge in breakfast and I usually spend time researching the best breakfast and brunch spots ahead of my travels. When my sister and I recently visited Biarritz in the beautiful French Basque region I couldn't wait to try out some of the local breakfast recommendations and compiled a list of spots I wanted to visit each morning which ultimately make up today's post of the best places to eat breakfast in Biarritz.
Biarritz has a vast selection of breakfast and brunch places to suit all tastes and I tried out a variety of cafés and local food spots while we were there. These are in my opinion, and from the research I did, the best places to have brunch or breakfast in Biarritz and each one will have you in for a treat while also setting you up for a day exploring Biarritz. If you follow me on Instagram Stories (Bec_Boop) you will have seen some previews of my breakfasts in Biarritz already!
The Best Places to Eat Breakfast in Biarritz
La Crepe Dentelle
La Crepe Dentelle was our first port of call for breakfast in Biarritz. This traditional Basque café opened a little later in the morning and we sat outside chatting with the locals while the owner opened up shop. We couldn't get over how cute the interior was (and so instagrammable). While the owner spoke only french they had an option of an English menu for us to choose from which made things a little easier. The menu consists of a selection of savoury and sweet crepes and obviously we both had one of each (yes, for breakfast!).
Stephanie went for the Super complète crêpe to start which was a savoury crêpe filled with egg, cheese, tomatoe and ham, while I went for one of the specialities – Saucisses d'agneau, Fromage. Both were so delicious and while my crêpe looked a little funny with the crêpe just folded over the sausage, it certainly tasted delicious. We enjoyed two café au lait's (each) and began to select our savoury crêpe to follow. This time Stephanie went for a Banana, chocolate and cream crêpe and I had a delicious caramel, apple crêpe.
We loved this little café and it was a perfect start to our breakfast experience in Biarritz. Before you continue reading, take note of the cutest teacups I've ever seen!
Bali Bowls
On the day we planned to visit San Sebastian in Spain we kicked off our morning with a stop-off at the highly raved about Bali Bowls takeaway café. This place has an amazing instagram account and I was so excited to try out a smoothie bowl on the beach – I mean what could be better!! We were in for a treat with the coffee too and our double latté order came adorned with a chocolate palm tree top.
Yum.
I know smoothie bowls are super popular and I can totally see why after trying Bali Bowls! Thank you guys for the awesome introduction! I had Pitaya Paradise (Dragon fruit, banana and pineapple) and Stephanie went for Endless Summer (Banana, peach, apricot and raspberries). Every Bali Bowl comes topped with coconut flakes, fresh fruit, chia seeds and granola and makes the perfect healthy start to a day out surfing in Biarritz.
Silhouette Food Corner
I spied the bagels in Silhouette Food Corner on one of our walks through the town of Biarritz and made a mental note to return for breakfast the next day. This little local café is a great spot to grab a takeaway breakfast or sit in and enjoy their bagels which is what we did. You have a choice of four pre-made bagels to choose from – I went for the traditional salmon and cream cheese while Stephanie had chicken and guacamole. Delicious. The bagels were also the softest I've ever tasted! I'd recommend Silhouette Food Corner for a quick bite if you have a busy day planned in Biarritz.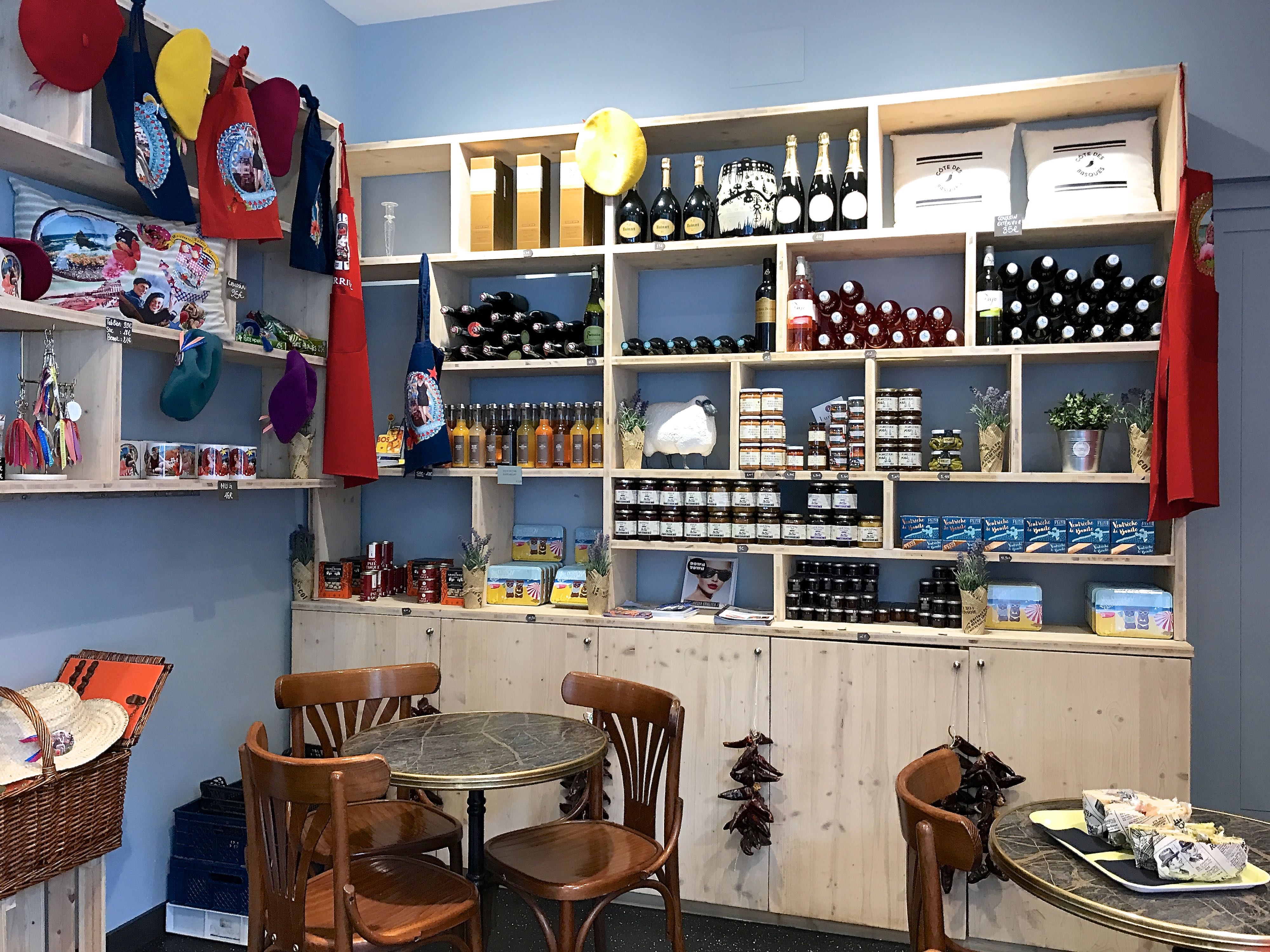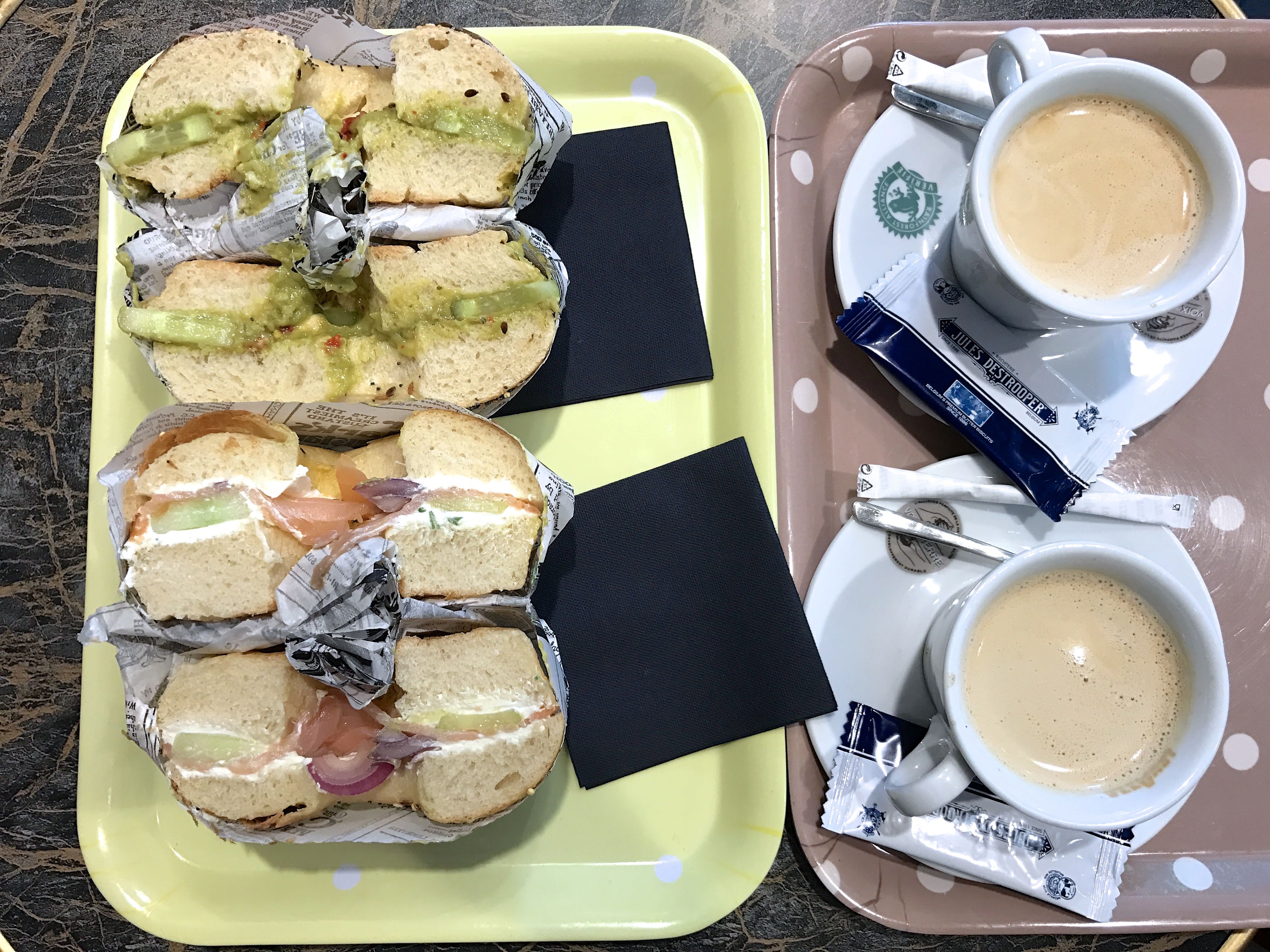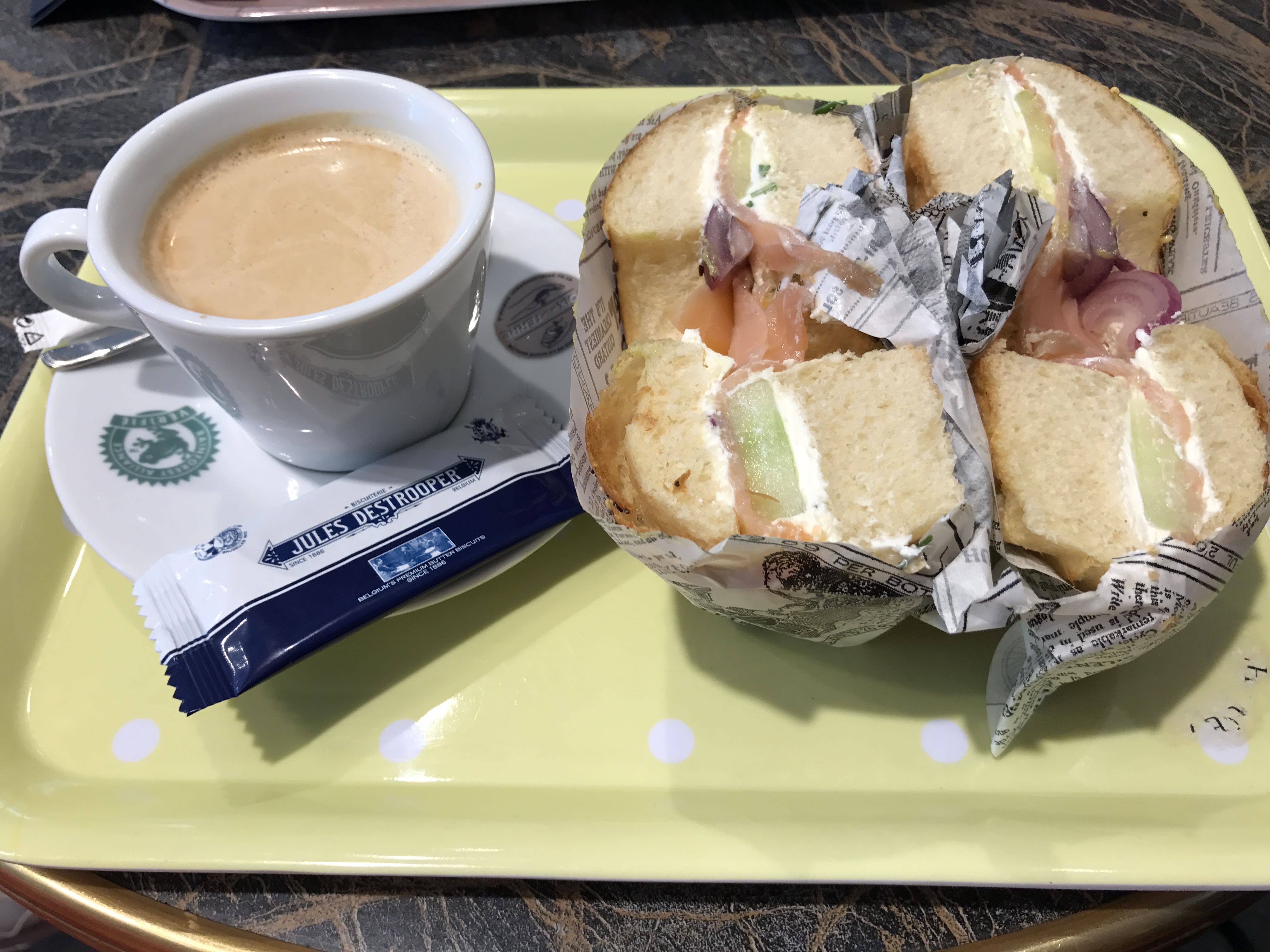 Miremont Tea Rooms
We kept the most highly recommended Miremont for our very last morning in Biarritz and it certainly did not disappoint. The traditional tea rooms in this famous patiserrie overlook the stunning Grande-Plage beach and you can enjoy your petit dejeuner with the most incredible view. We both ate more than we could have imagined and enjoyed every last bit!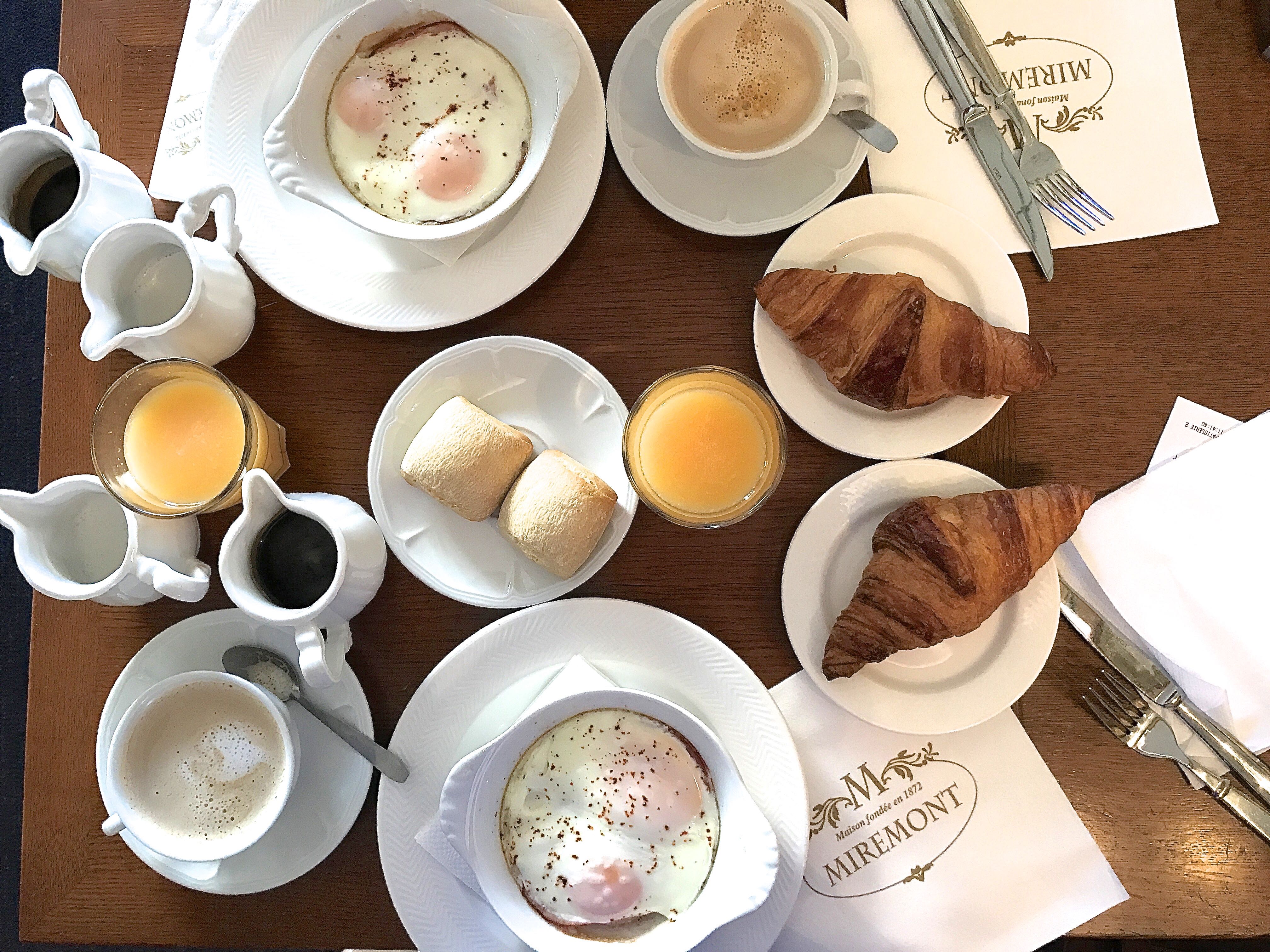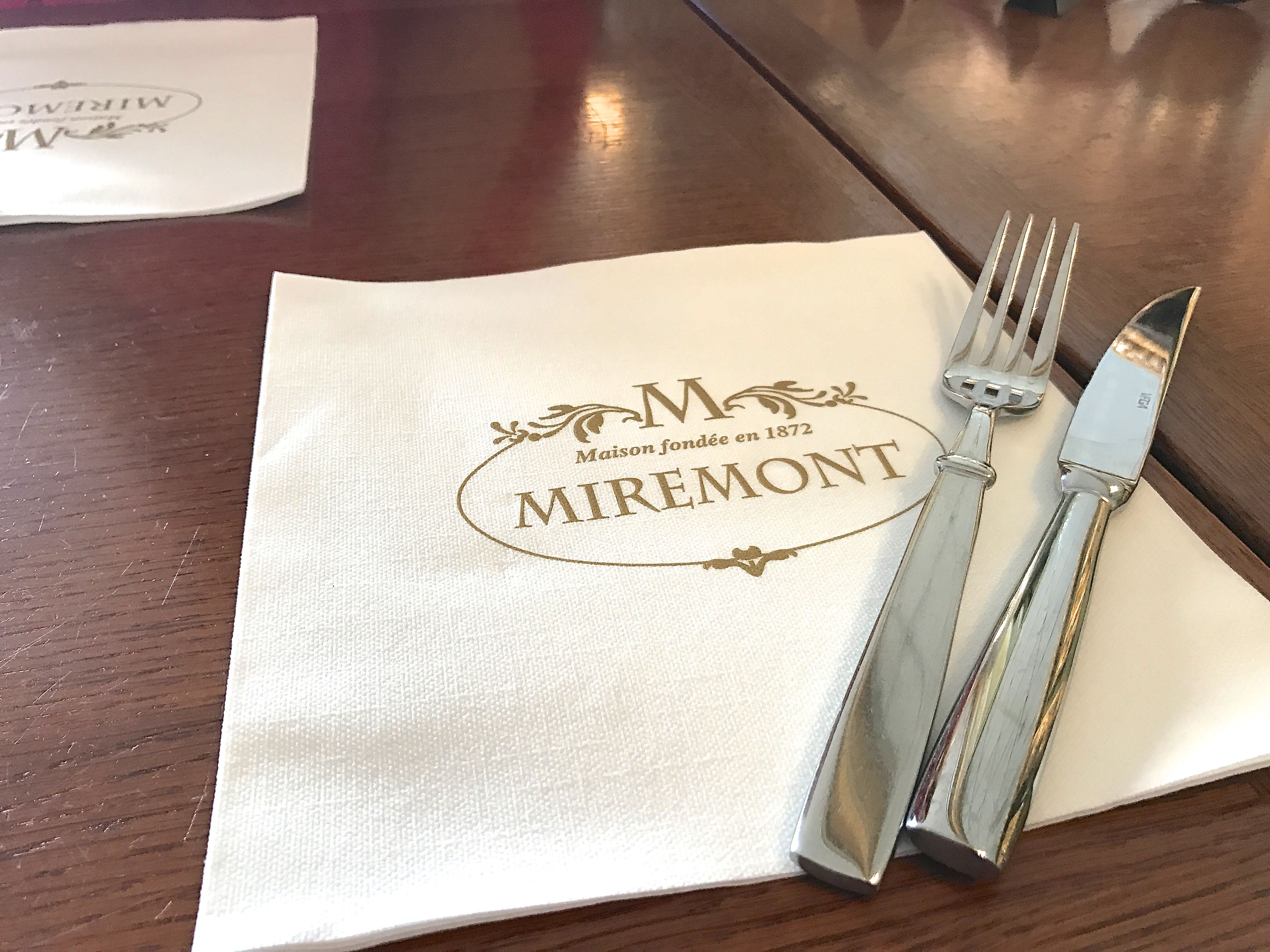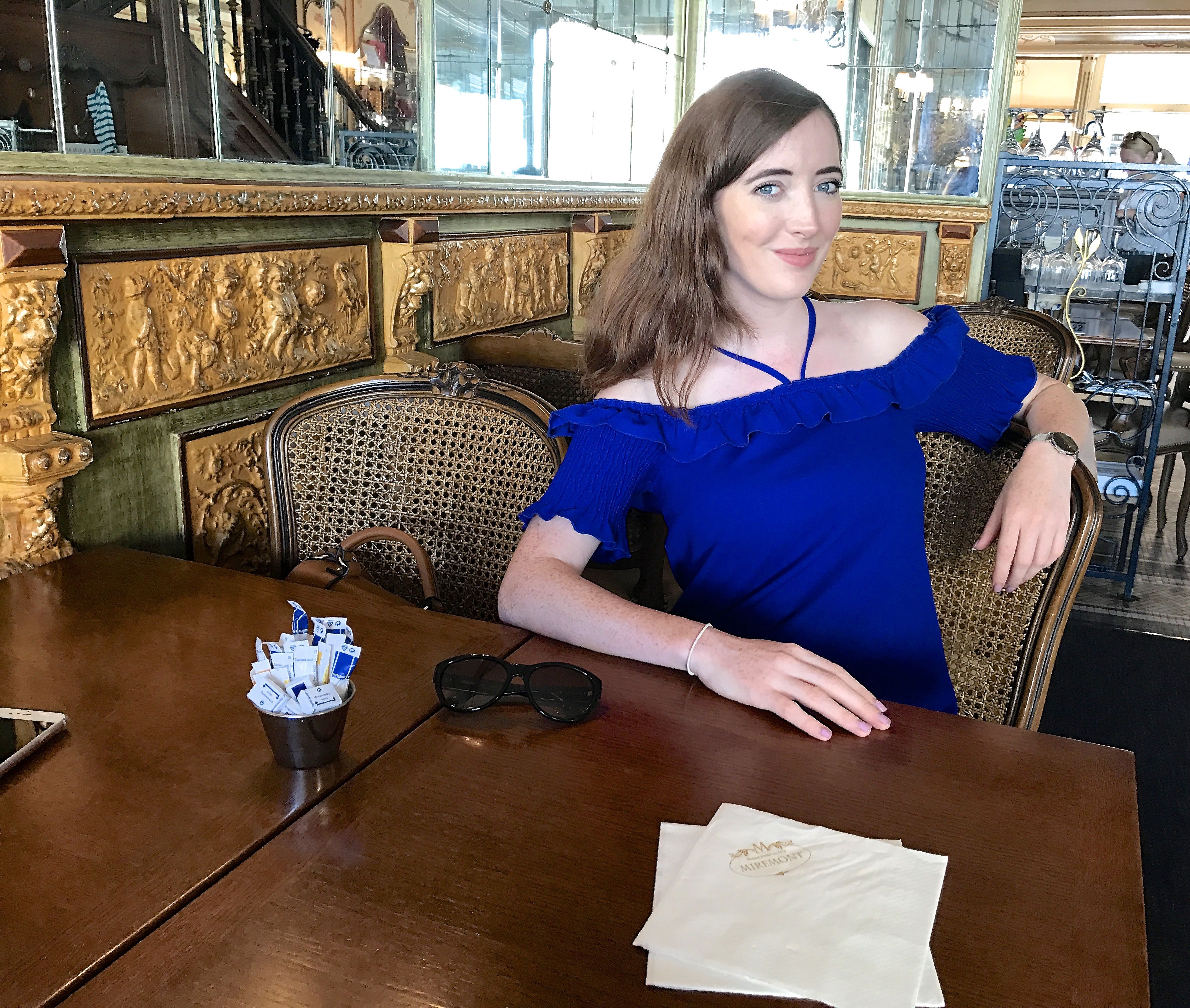 At Miremont we both ordered the 'English Breakfast' which still had an incredibly French feel to it. This consisted of a café au lait, orange juice, croissant, eggs & ham and fresh bread. You can see it was quite the spread for two people! We honestly felt like princesses dining here and I would definitely recommend a visit to Miremont even for a coffee and pastry if in Biarritz.
I would love to hear from you in the comments below. Have you ever been to the Basque Country? What are your breakfast and brunch recommendations?
 Pin to Pinterest for Later!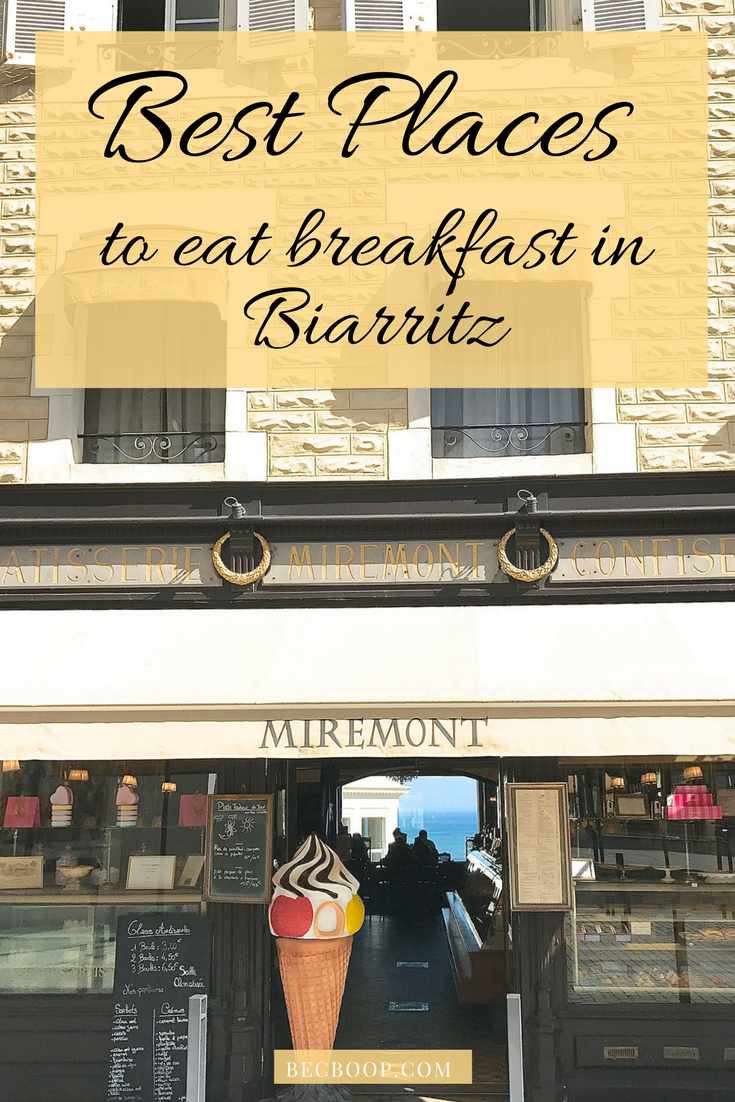 Connect with Bec Boop everywhere!
If you enjoyed this blog post you might also like:
My current top 3 London brunch spots