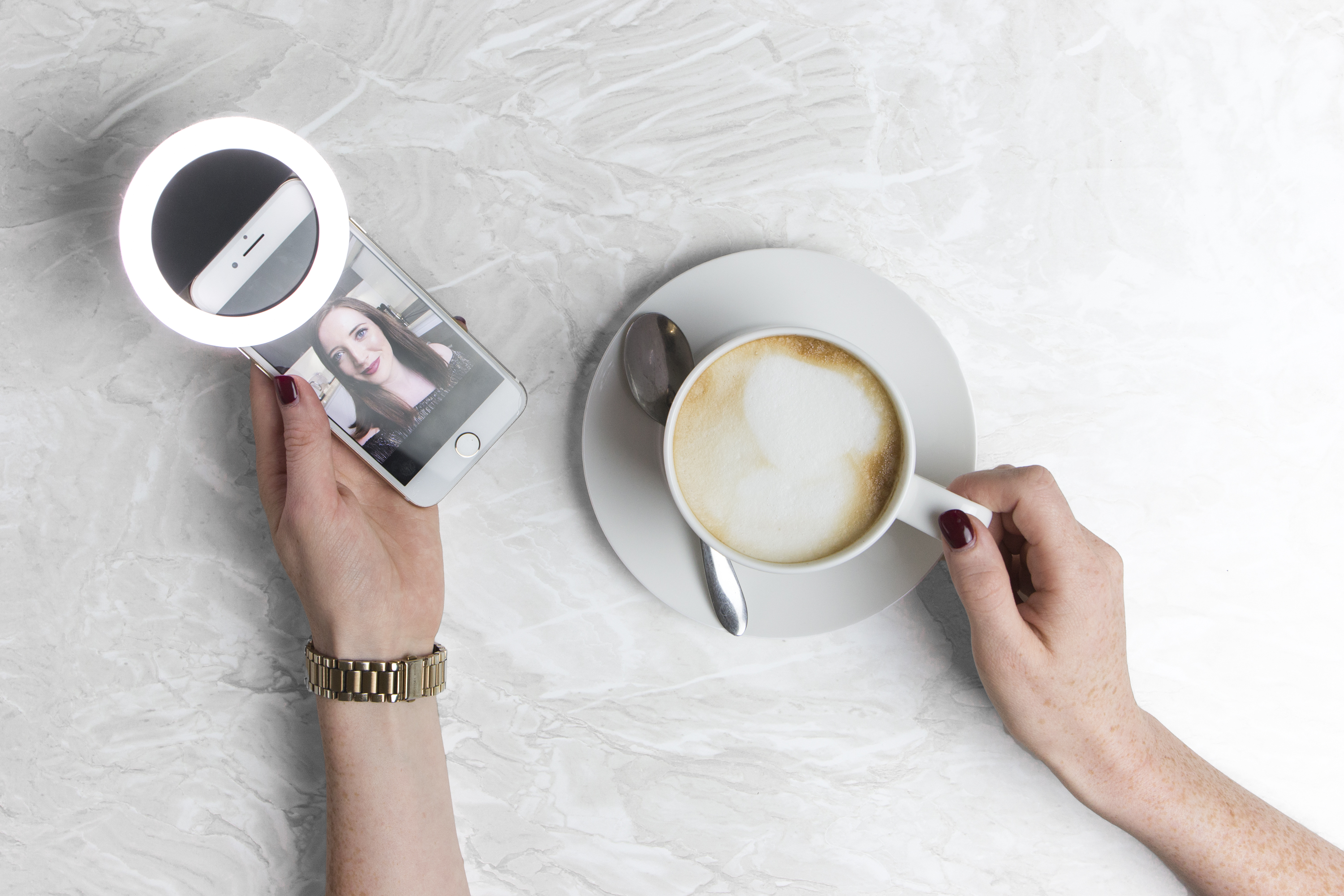 I feel like selfies have taken somewhat of a back seat in terms of content created and shared by bloggers. I also feel that every blogger needs to add this selfie ring light to their mobile kit; but not just for taking selfies!
Arkon Mounts sent me along this LED Clip-On Selfie Ring Light recently to try out. I was almost embarrassed to say I had not yet tried out a selfie ring light. It seems like the obvious addition to any bloggers mobile or tech kit, so why was it missing from mine for so long? I feel as though there is so much pressure on bloggers to create incredible, jaw-dropping instagram images and content on a daily basis – that the idea of a simple selfie just doesn't seem to cut it anymore. FYI – I don't agree, I'm a big supporter of the occasional selfie as I mentioned in this post where I defended the selfie.
However; The Selfie Ring Light has so many more uses than just for taking a quick selfie shot! With three lighting settings and a dial adjustment it can completely transform your image and video lighting in seconds. Bloggers have adopted many other forms of content creation lately which could be complemented by the addition of a selfie ring light. For instance I create a lot of content over on Snapchat (Bec_Boop) and Instagram Stories (Bec_Boop), both of which I regularaly use the selfie ring light on. No matter how amazing your iPhone is, the lighting is never going to be up to scratch and that's why a little clip-on light like this makes a world of difference to content creation on-the-go.
I have also tried out the Selfie Ring Light on my live-stream content over on Twitter @BoopFashionista. I can't believe I am so late in the game in adding one of these little gadgets to my blogging tech kit. It comes in a small pouch and is super portable, such an easy win to have close by when you want to brighten up those broadcasts. The Selfie Ring Light is rechargable using a USB cable and is perfect for nighttime or low-light shots.
Shop Selfie Ring Light from Arkon
Here and use my discount code BECBOOP for 20% off
Arkon Mounts are a well-known phone accessories brand in the live-streaming world and I was thrilled to see them add the Selfie Ring Light to their product listings recently. They have also given me an amazing 20% off discount code to share with BecBoop readers.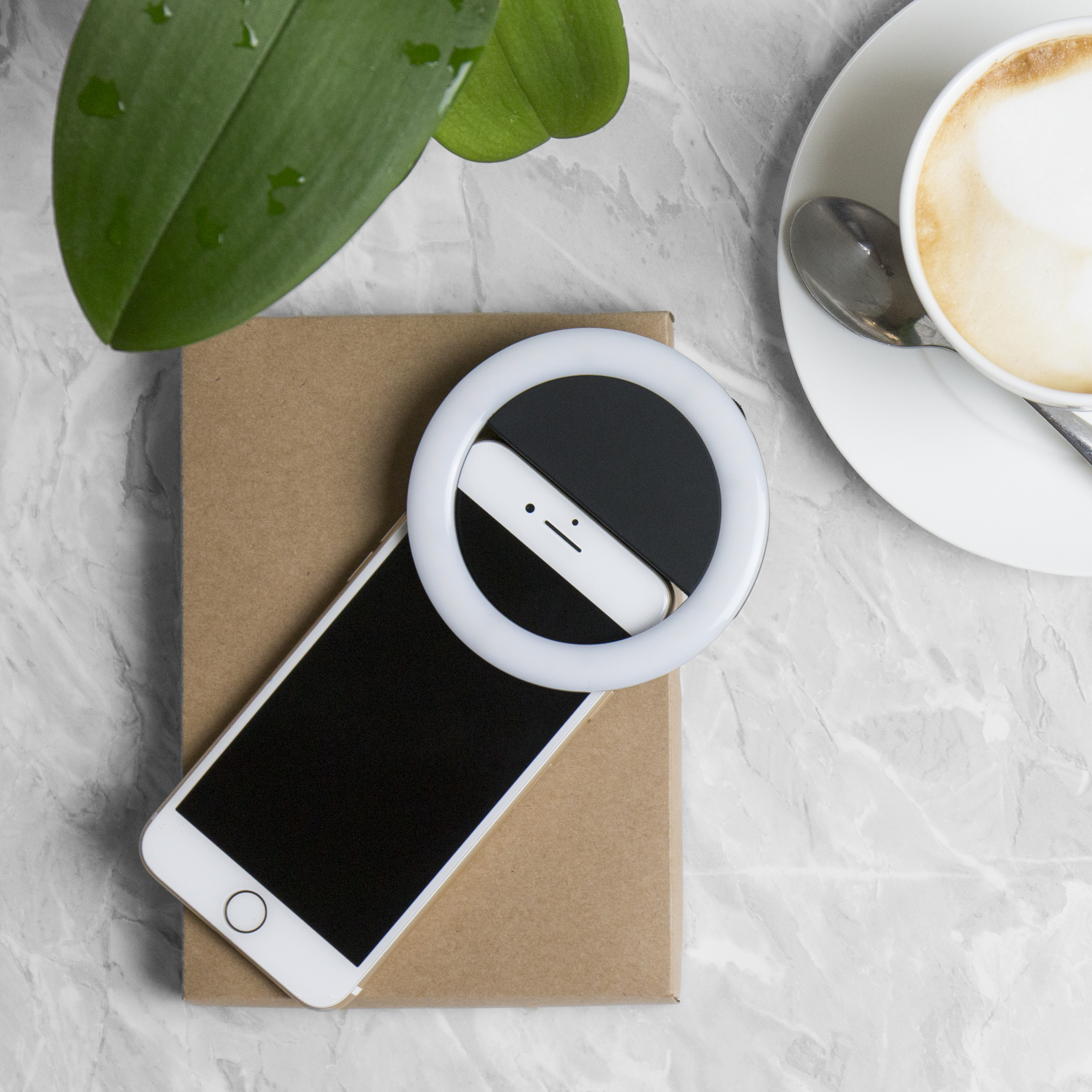 I would love to hear from you in the comments below. What do you think of the selfie ring light? Will you be getting one?
Photography
* Affiliate discount codes have been used in this post
Connect with Bec Boop everywhere!
If you enjoyed this blog post you might also like:
Live streaming equipment for Periscope
5 ways bloggers can use live-streaming