Those Summer wedding guest invites have started to arrive. The sun is peeking out. What to wear? I have often faced this dilemma but this Summer M&S have you covered with their new collection of dresses to see you through every occasion.
I am so obsessed with how Alina captured the beauty of this dress which we shot recently. The  colours, texture and style are 100% true to life. We always want to look and feel our best when attending a wedding as a guest. True, weddings are an opportunity to celebrate love, but they are also a fantastic chance to embrace your love for fashion. I always opt for a dress which reflects my personal style but very importantly one in which I also feel comfortable wearing. This M&S dress ticked all the boxes for me as the perfect Summer wedding guest dress and I am confident it will also see me through many other Summer occasions.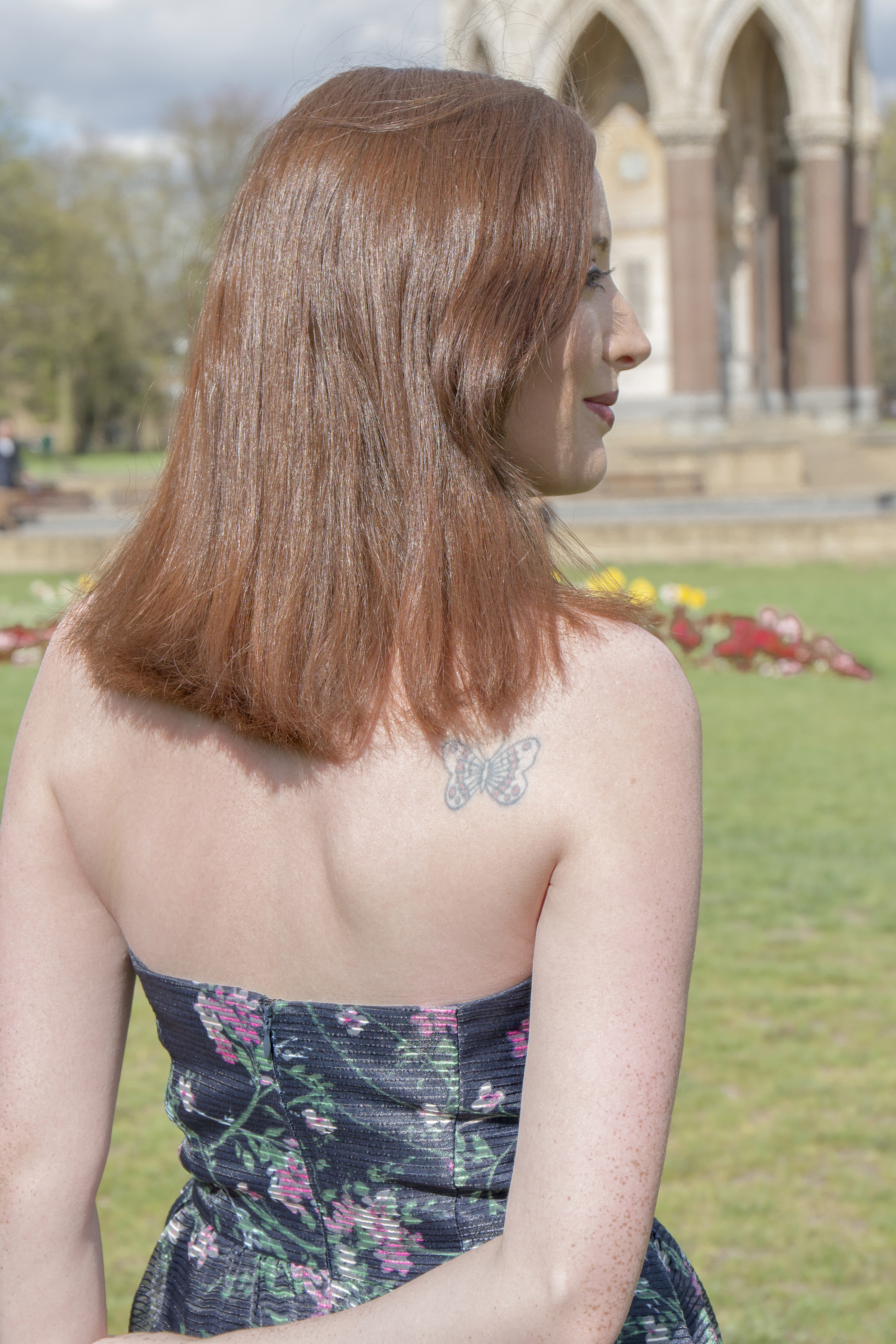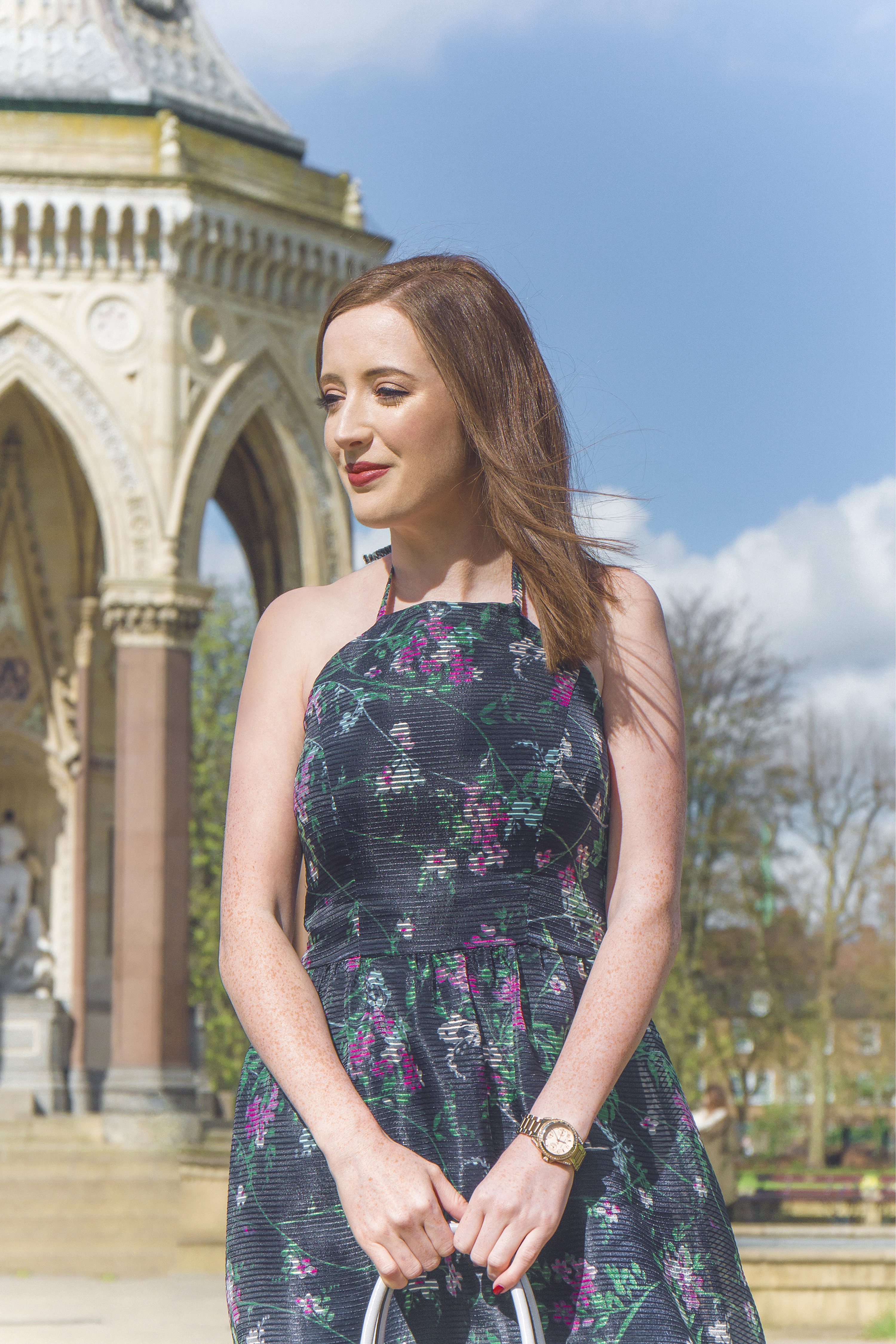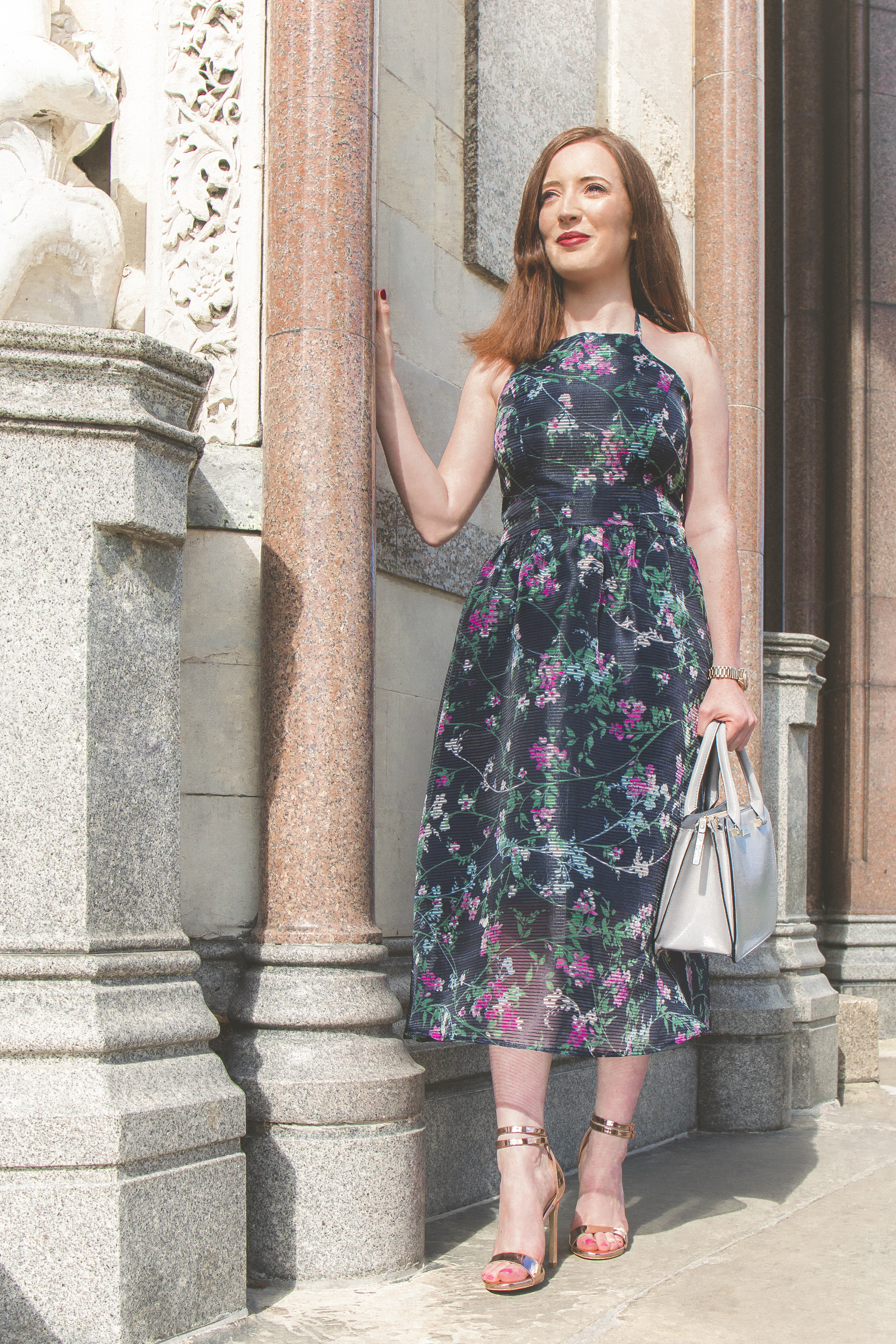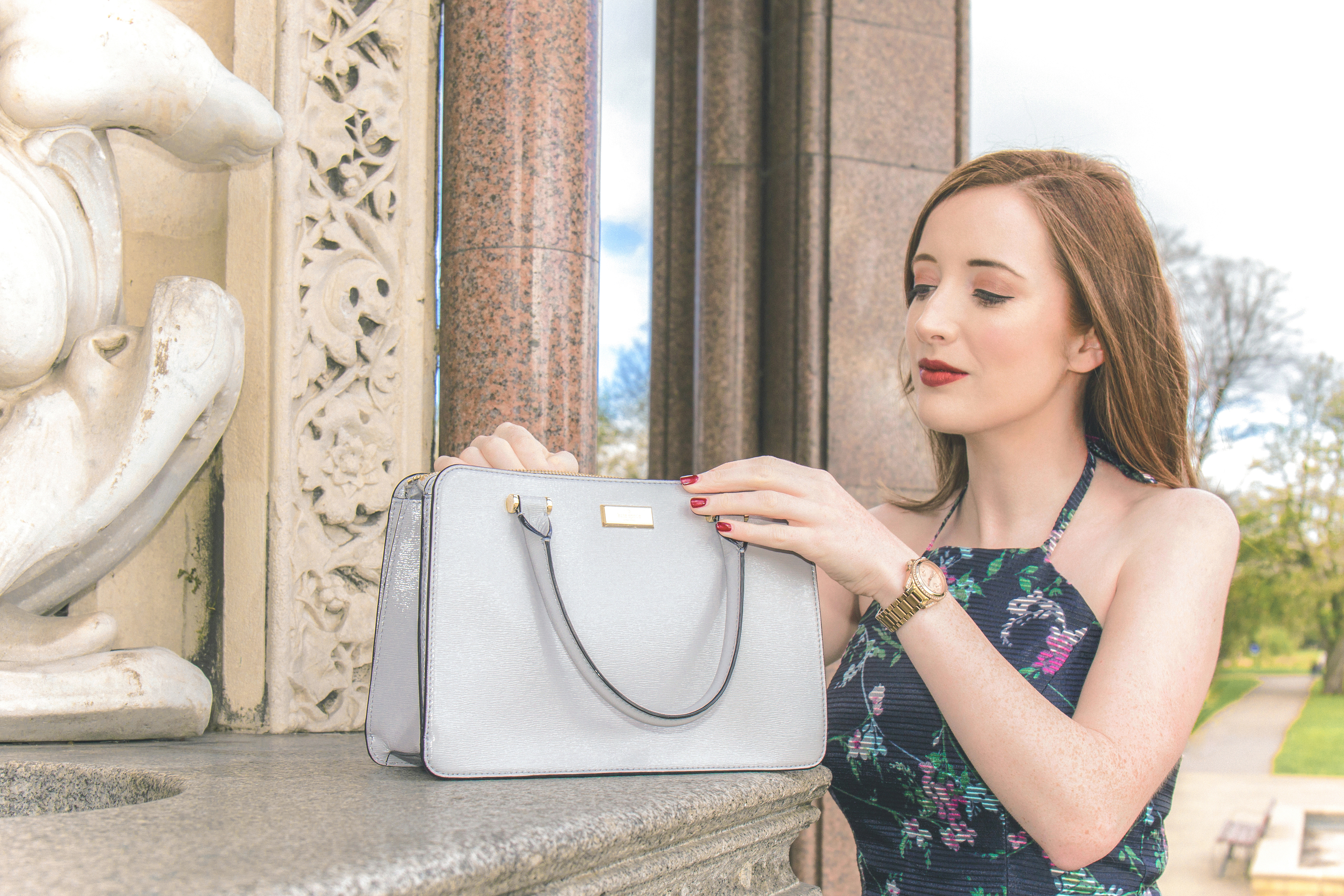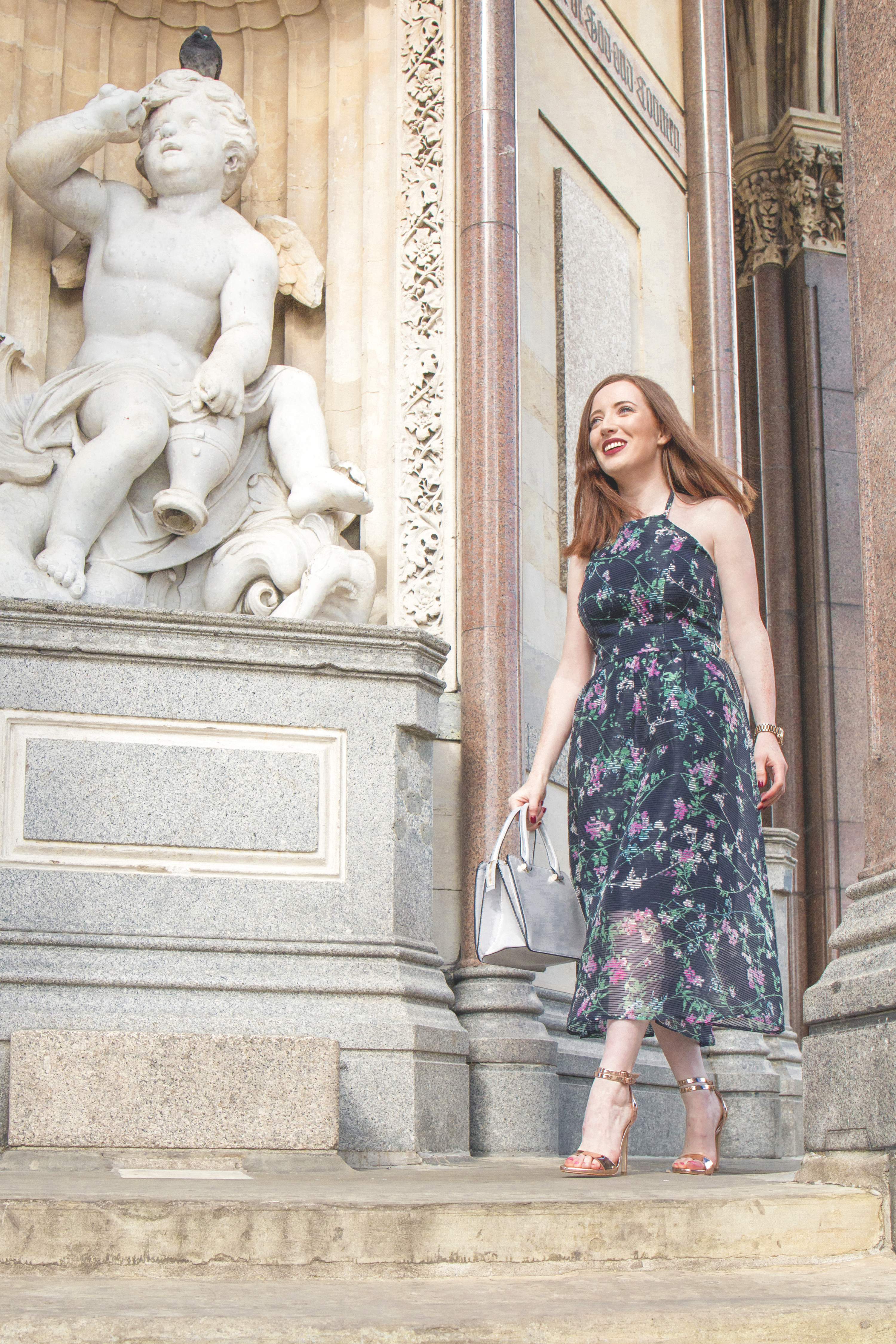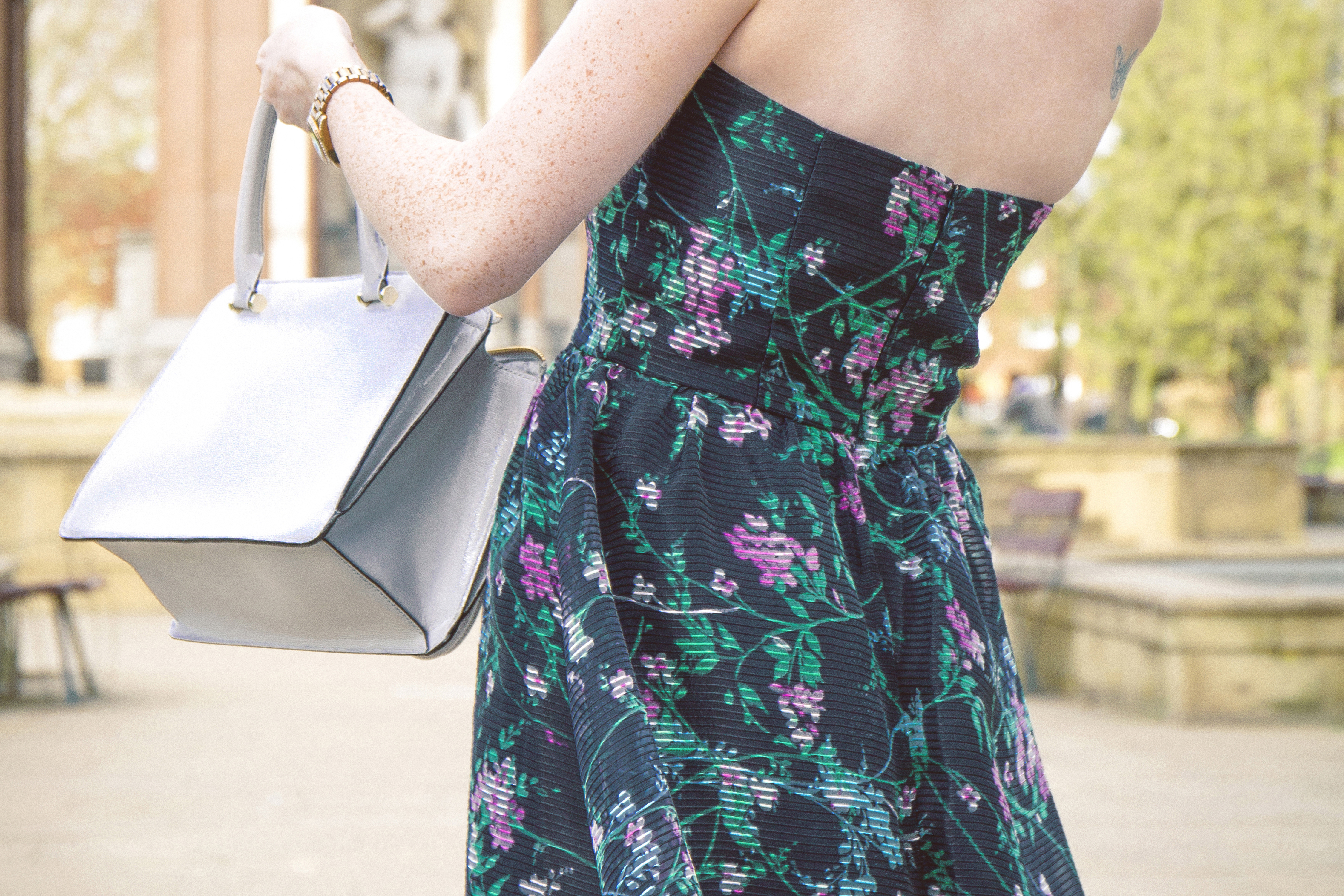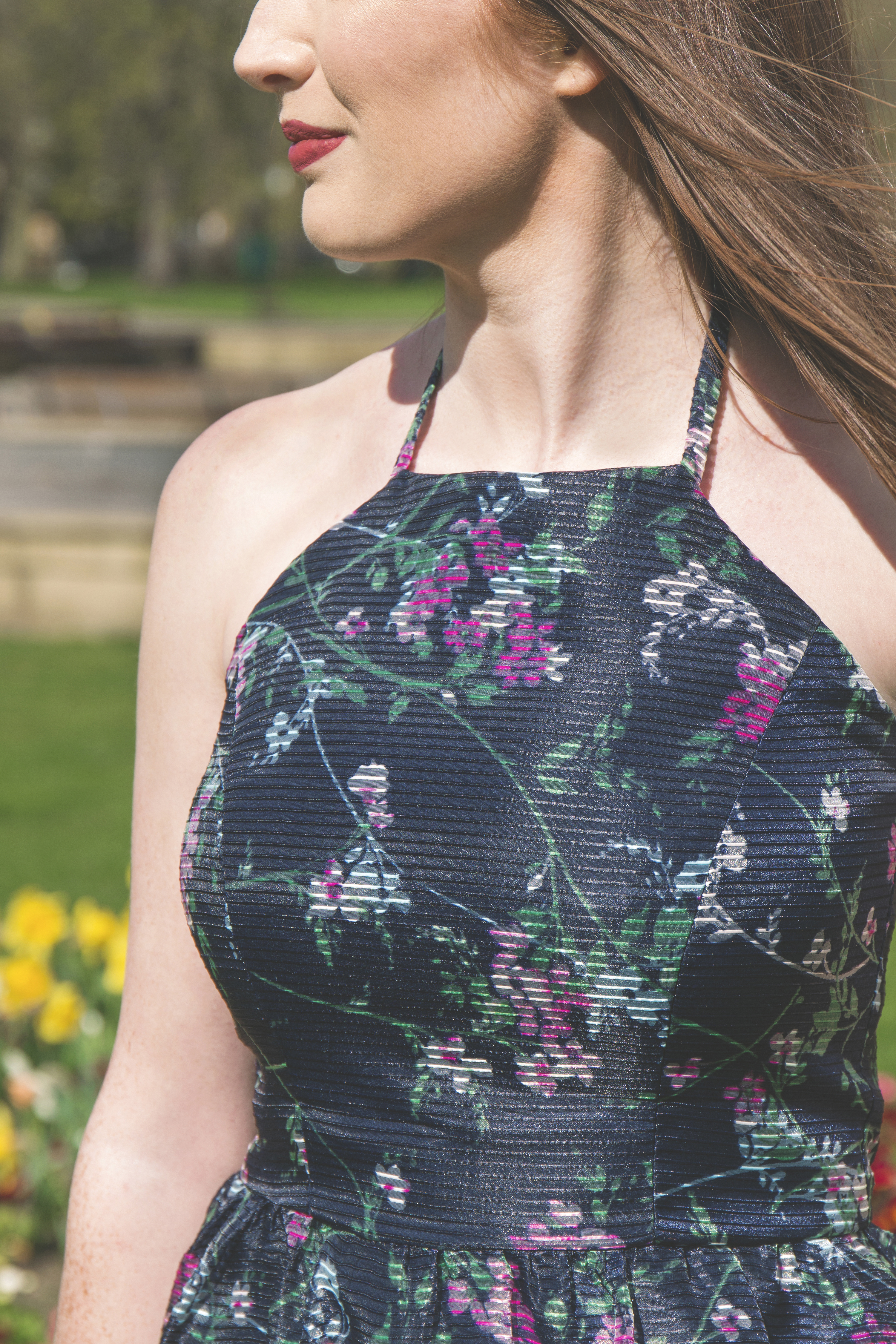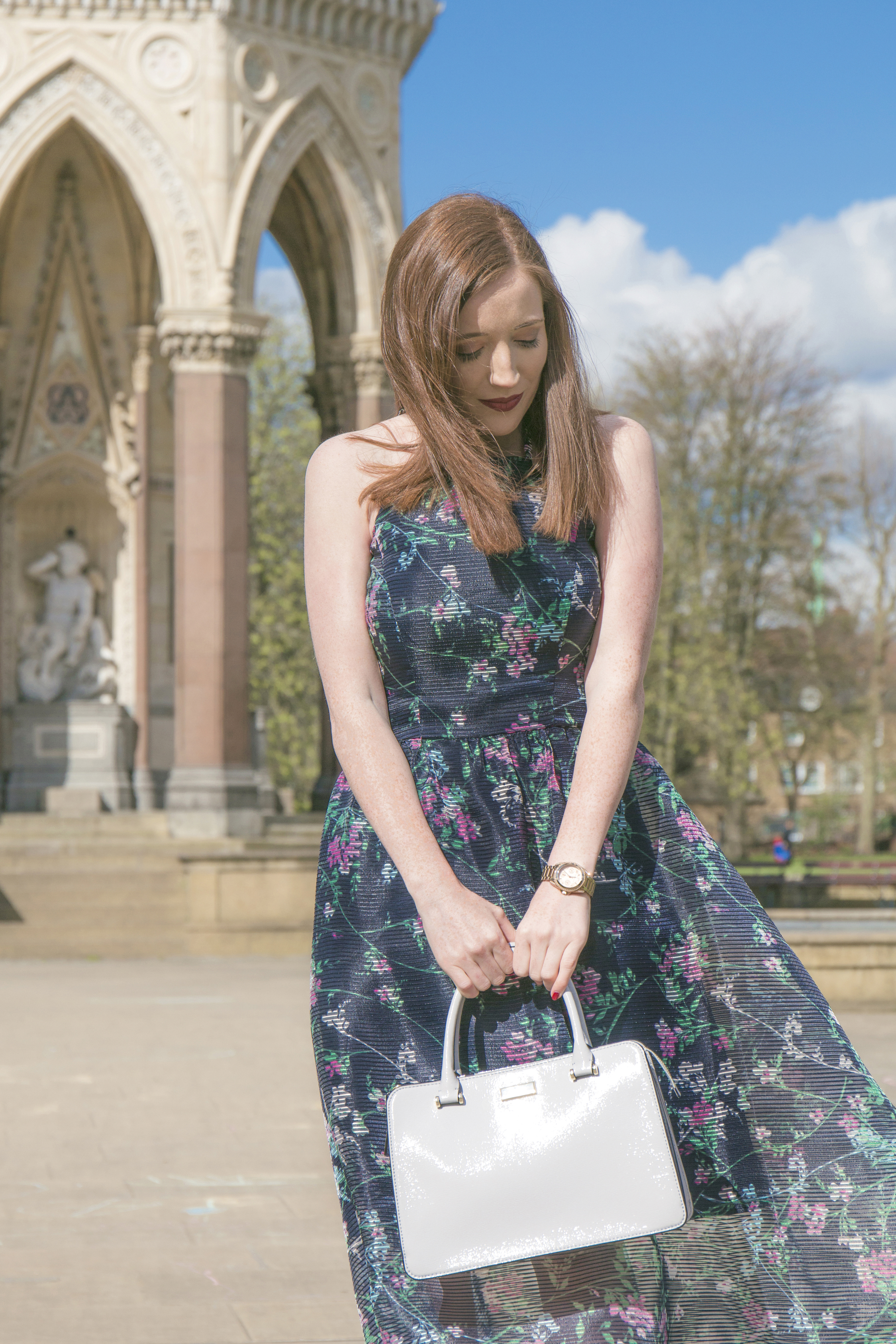 Why this is the Perfect Summer Wedding Guest Dress
Let's start with the colours. Although the dress itself is navy; the floral pattern is so vibrant and adds a feminine touch at the same time. The green and pink print pops off the dress making it perfect for a Summer wedding. Who can resist a little floral print this time of year.
I love the halterneck style of the dress. It gives me an opportunity to have my shoulders (and back) out while still looking demure and classy enough for a Summer wedding guest outfit. I also adore the length. I have been loving midi length dresses lately and this is no exception!
Fit – I love everything about the fit of this dress. The prom dress style really cuts in at the waist before flowing into the most princess-like flare skirt.
I also love how easy this dress is to style. I mixed things up a little by adding my sky-scraper tall rose gold heels. I felt since the dress is below the knee it was a perfect opportunity to whip out my stilettos and add as much height as possible. I also added a simple grey handbag which seemed to complete the look with ease. The perfect Summer wedding guest dress, good company and a glass of bubbly – that is all you need for the best Summer wedding experience. M&S have a whole collection of dresses as part of their M&S Dress Moments campaign to help you apply your own personal style to the special occasions throughout the year.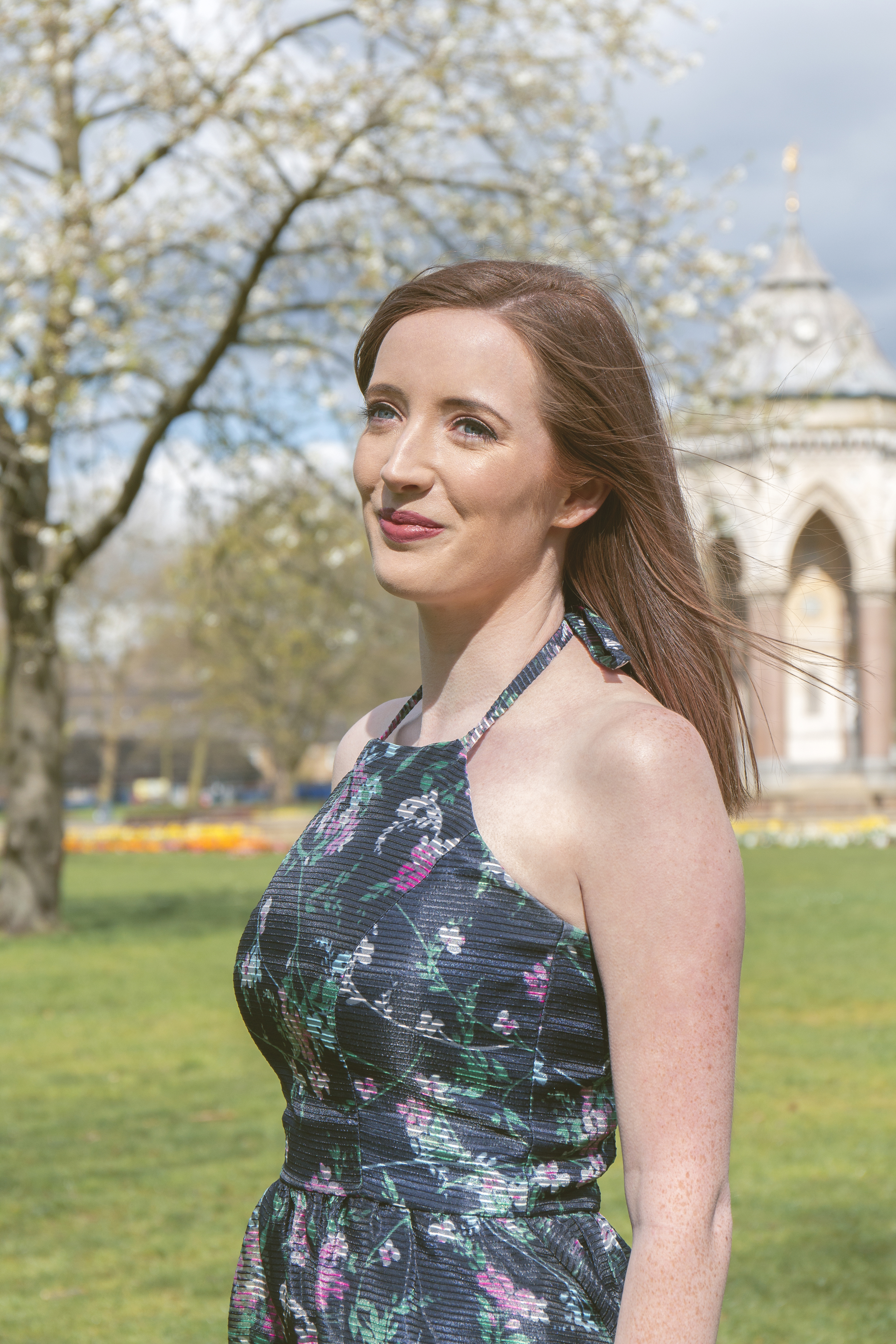 I would love to hear from you in the comments below. Have you found that perfect Summer wedding guest dress yet? What do you think of this M&S find?
* Thank you to M&S for partnering on this post.
Photography
Connect with Bec Boop everywhere!