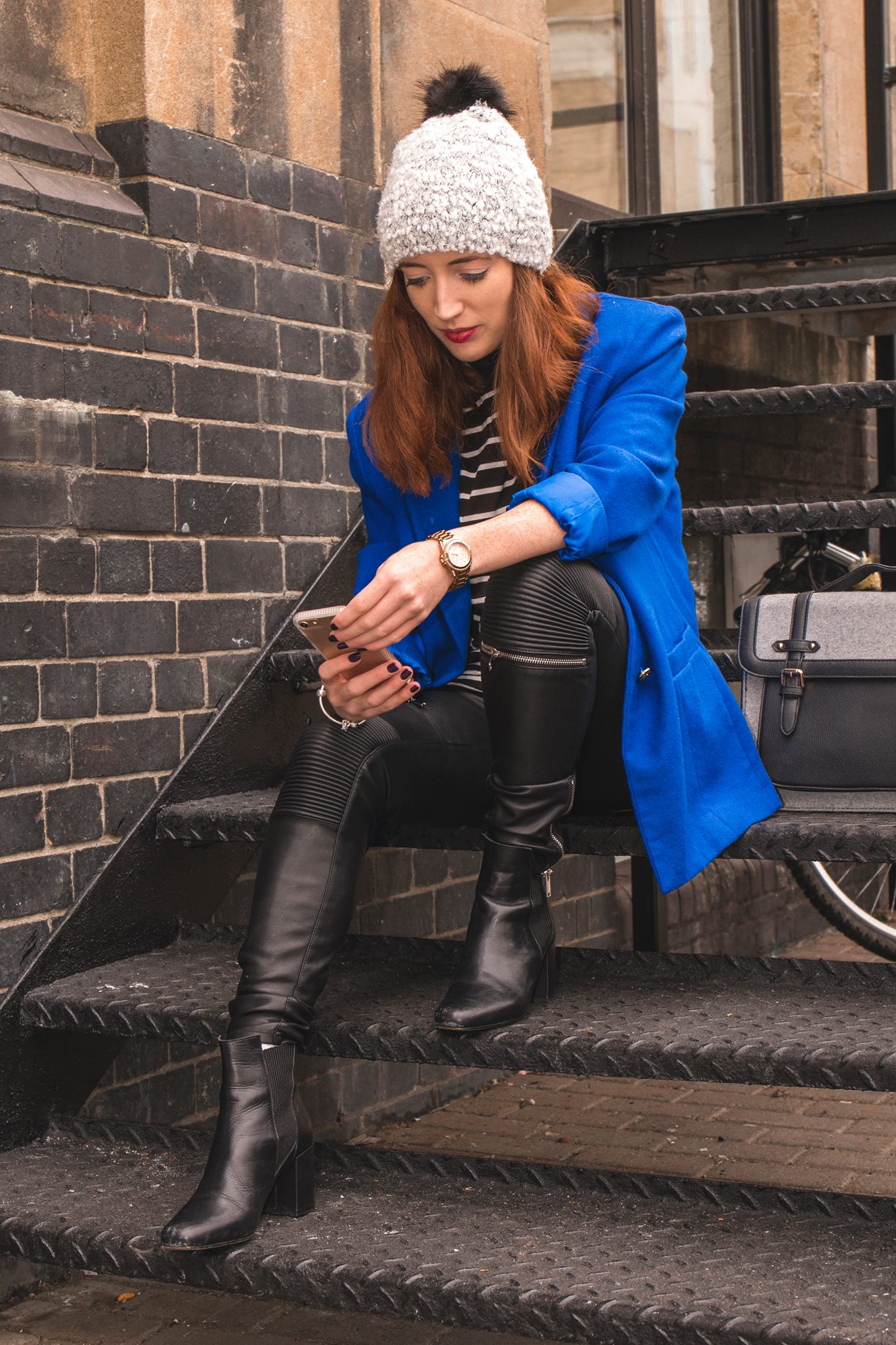 OMG! How is 2017 so amazing already??? I found out yesterday that I have been nominated in the Shorty Awards Periscoper of the Year category!
I absolutely cannot tell you how shocked I am! The Shorty Awards are an annual international awards  highlighting the best social media content across various platforms. Last year Periscoper of the Year was introduced as a new category and I am nominated this year as one of twelve Periscopers up for the Shorty Awards Periscoper of the Year. This means so much to me and I cannot thank my community, the #BoopTroop enough for surprising me with this nomination. To be included in an international awards event honouring the best in social media is totally unexpected! I have been creating content LIVE on Periscope (Boop.LIVE) for almost two years now and it truly has been an incredible journey!
Now that I am a nominee I need your help to get through to the next stage. If you enjoy my Periscope content please give me your vote. Thanks again for always watching and supporting my social media content, I am so lucky to have an amazing community like the #BoopTroop.
HOW TO VOTE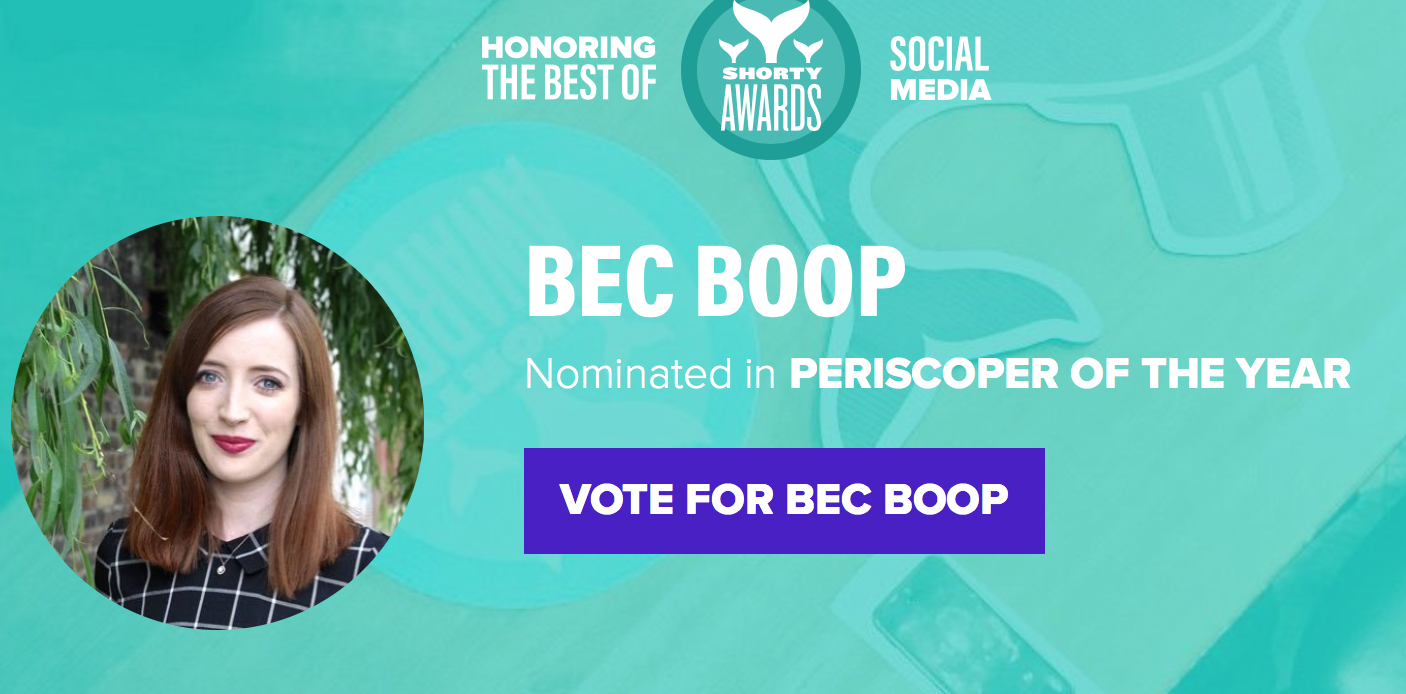 You can vote daily for BecBoop in the category of Shorty Awards Periscoper of the Year until February 16th RIGHT HERE. You can also boost your vote each day by sharing on twitter and Facebook to add an additional vote (this option will be available each day after you submit your vote). The finalists will be determined through a combination of public votes and ratings from The Academy and I would absolutely love your support over the next month. I have also included the link in my pinned tweet on twitter (@BoopFashionista), please feel free to RT!
WOW!!! I just found out I'm nominated in #ShortyAwards Periscoper of the Year!

I would love your vote here: https://t.co/JJHXYyIPyg

— Rebecca Casserly (@BoopFashionista) January 17, 2017
See the full list of nominees in this announcement from the Hollywood Reporter. I am still in shock at seeing my name in a Hollywood Reporter article alongside some top stars and influencers. The 9th Annual Shorty Awards ceremony will be held in New York City and streamed to the public.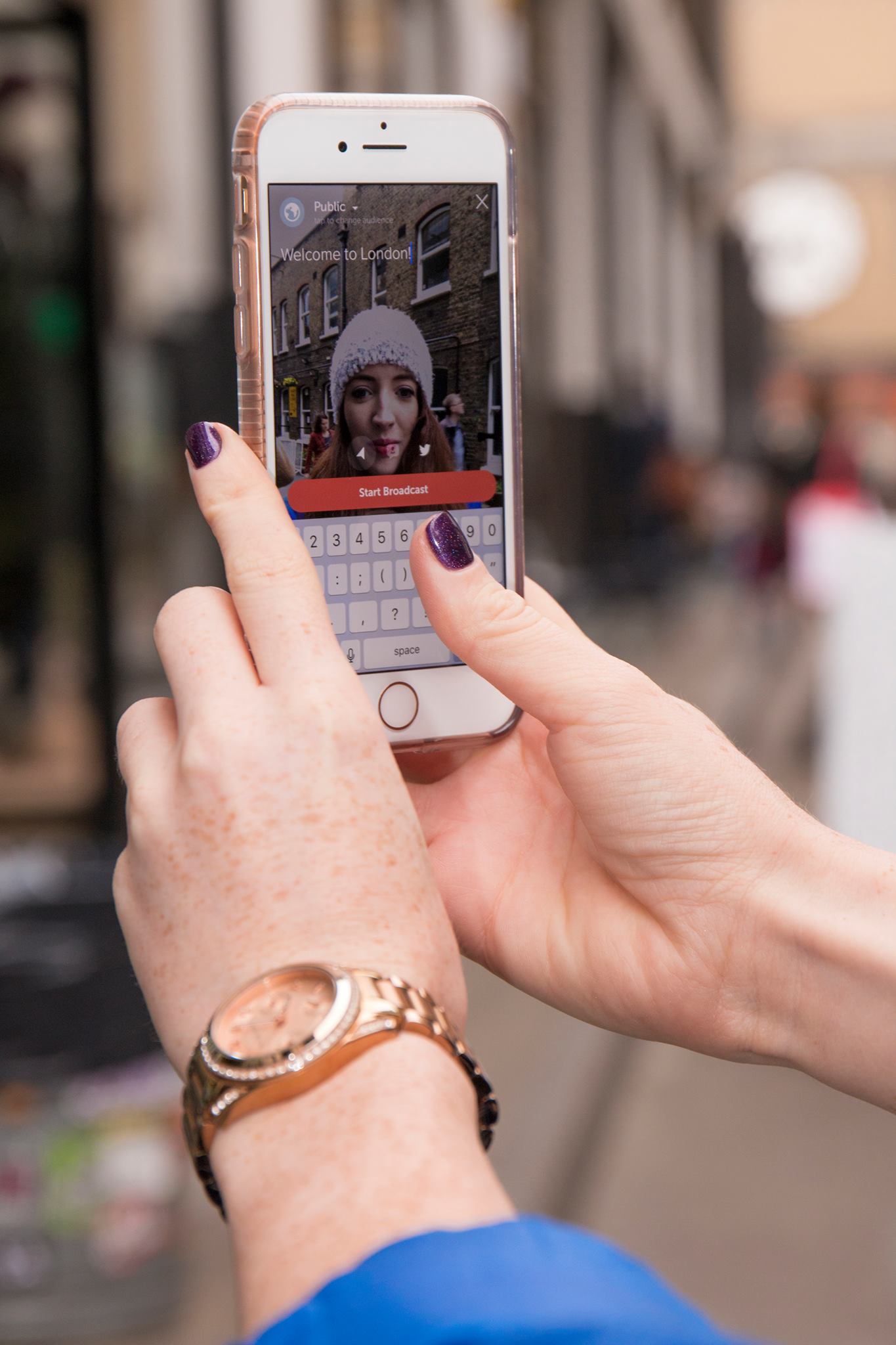 Photography
To be honest I am beyond thrilled to be nominated. This was so unexpected and I cannot thank you enough for supporting my Periscope work. 
Connect with Bec Boop everywhere!