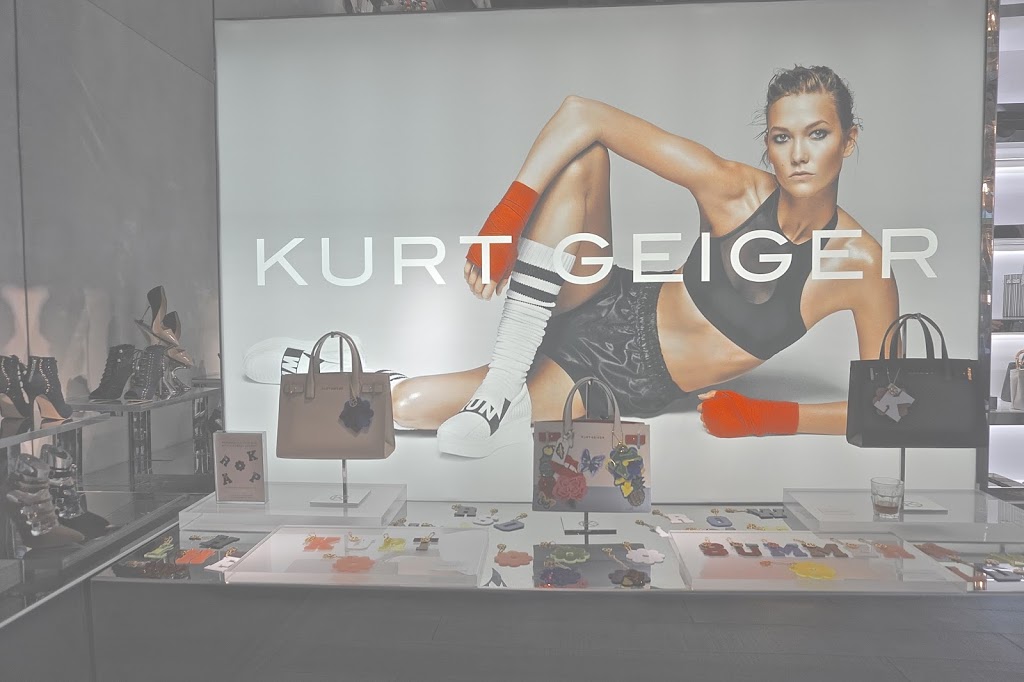 Kicking off
London Fashion Week
I was invited along to the Kurt Geiger store in Covent Garden for their bloggers breakfast event. I was excited when I spotted the invite in my email inbox, I love
Kurt Geiger shoes
and really wanted to hear more about the SS16 collection and Karlie Kloss campaign. When I arrived at the super-pretty store I made my way past the hanging tree of shoes (see below) to the breakfast counter where there was quite a spread for us. Over a coffee I was introduced to the SS16 collection, some of which are already available in-store with others yet to land.
First to catch my eye were the
Kurt Geiger bag charms
. I had not seen these before and thought they looked like the cutest bag accessory! Exclusively available from the Kurt Geiger website for £12 the charms come in six different colours and include flower charms along with alphabetical charms. The Kurt Geiger team even gifted me with my own 'R' charm so I'm sure you will see it soon adding some stylish fun to my handbags.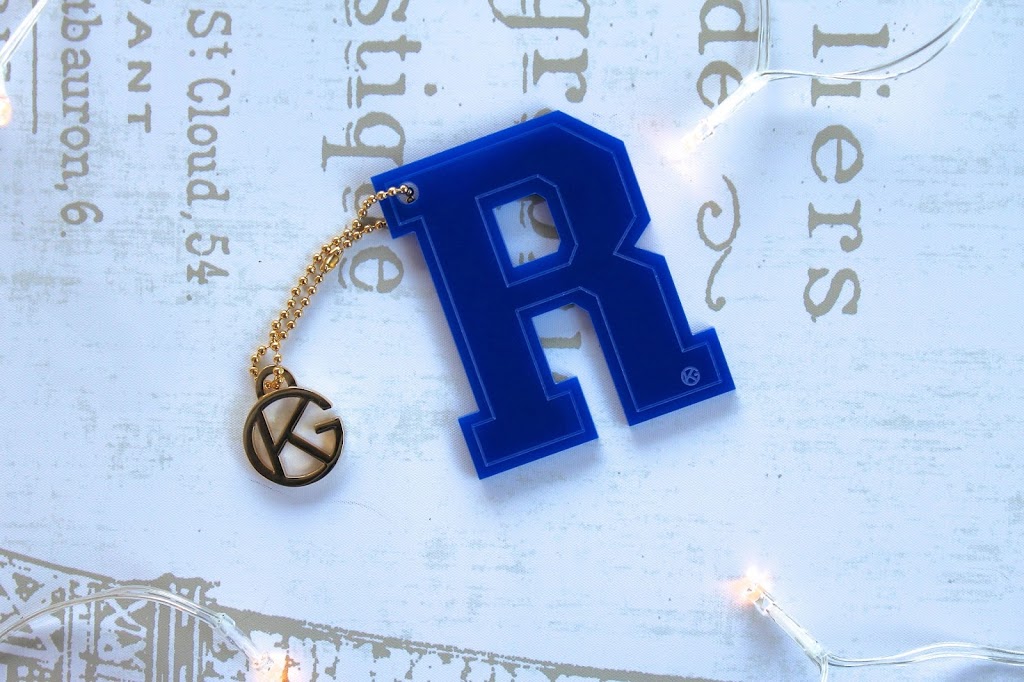 Next I had a browse of the shoes collection and unsurprisingly fell in love over and over again. The party wear heels scream glam and glitz and I found myself adding a lot to my wishlist. I also really liked the flatforms. I tend to lean towards comfort when it comes to fashion in London. Everything always seems to involve a lot of walking so shoes of these kind are perfect for racing around London and still staying on-trend. My favourites were the
grey bow flatforms
and the
black pom pom flatforms
.
I did a Periscope broadcast while at the event (as per usual), I was dying to share the collection with my viewers so this was a lot of fun. I have embedded it at the end of this blog post if you want to see more exclusives from the SS16 bloggers breakfast event. A lot of viewers enjoyed seeing trends such as flatforms and bum bags in the collection. One of my highlights from the collection was the
Ostrich Annie Belted Bag
although this bag comes in a range of different styles I loved the white, sequinned version. It can be worn as a shoulder bag, clutch bag or belted bag (think bum bag!).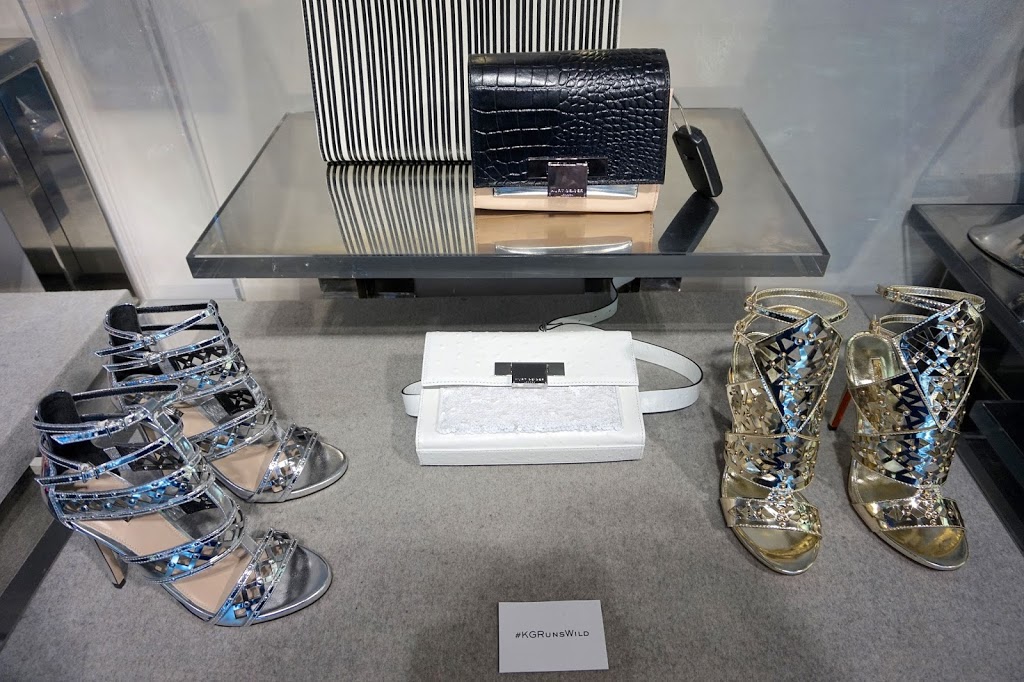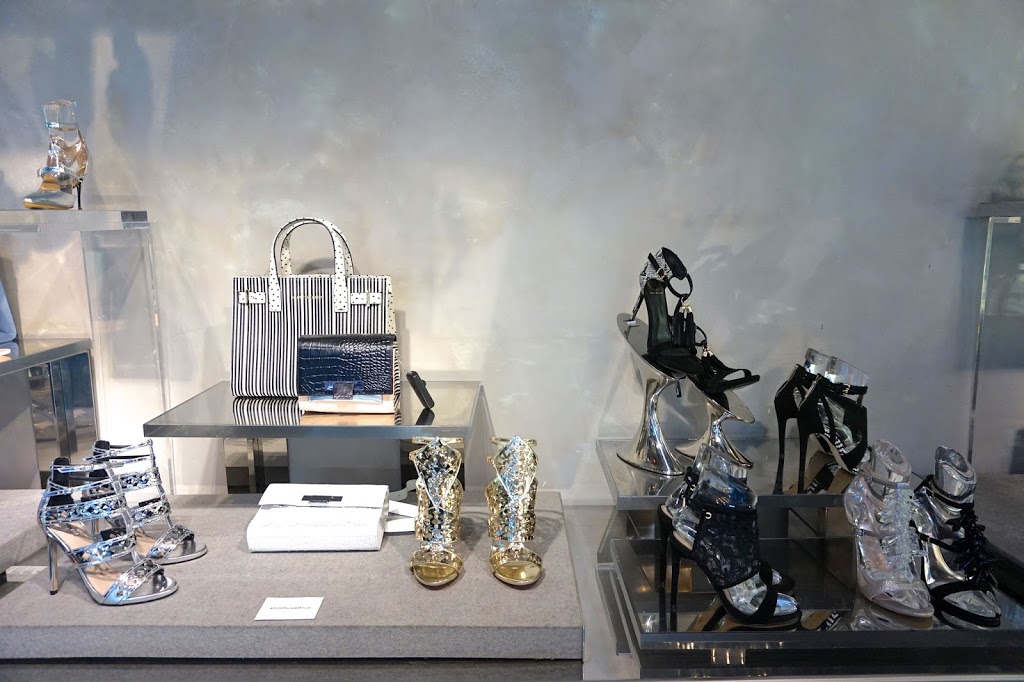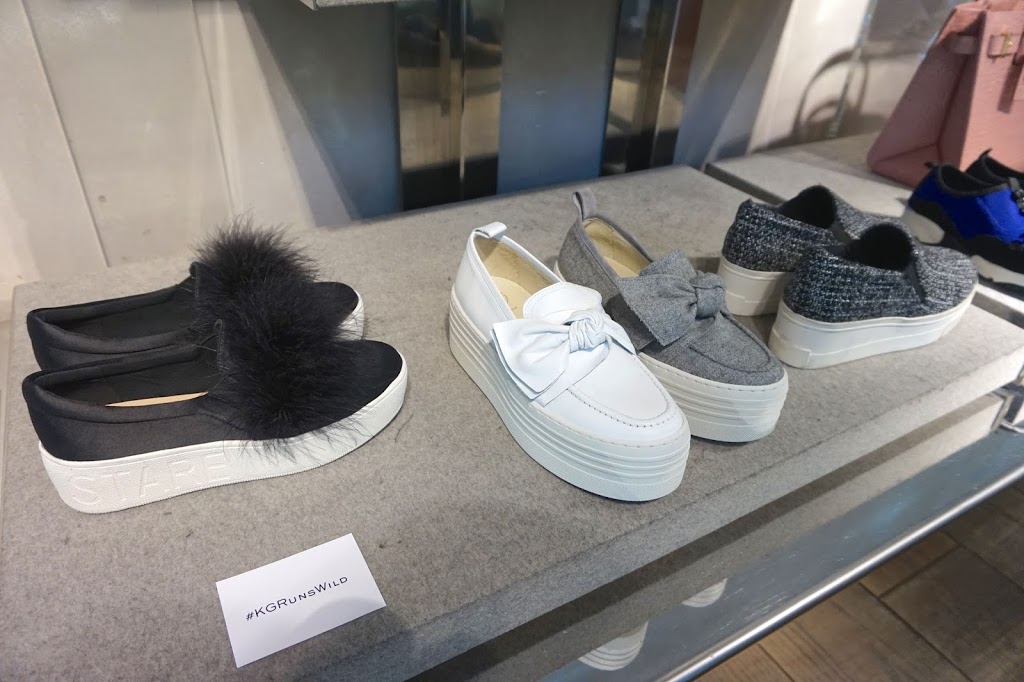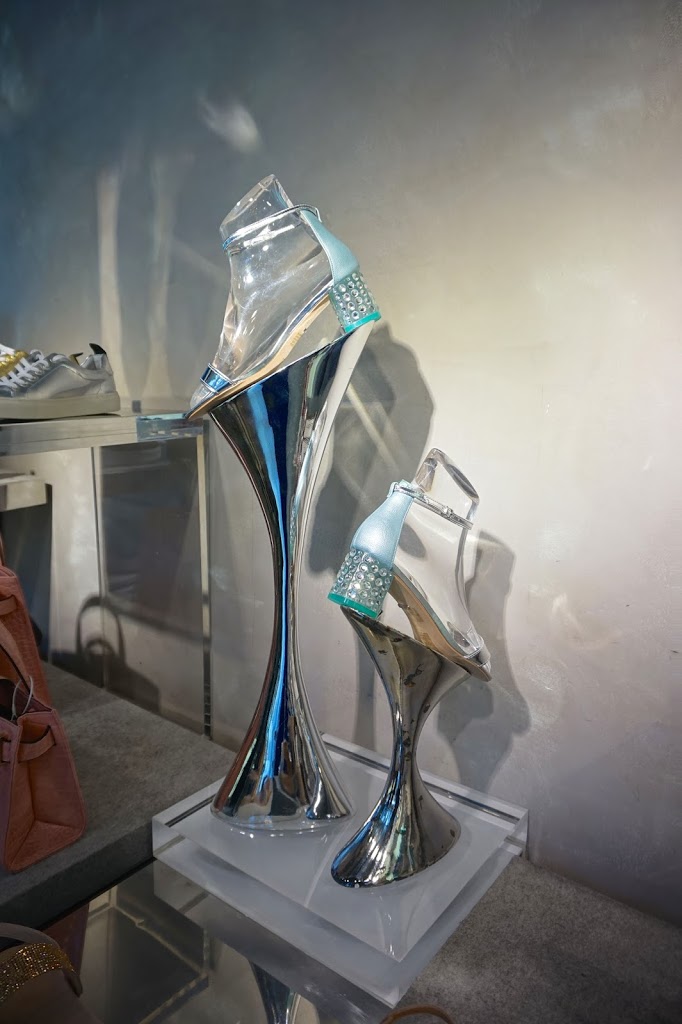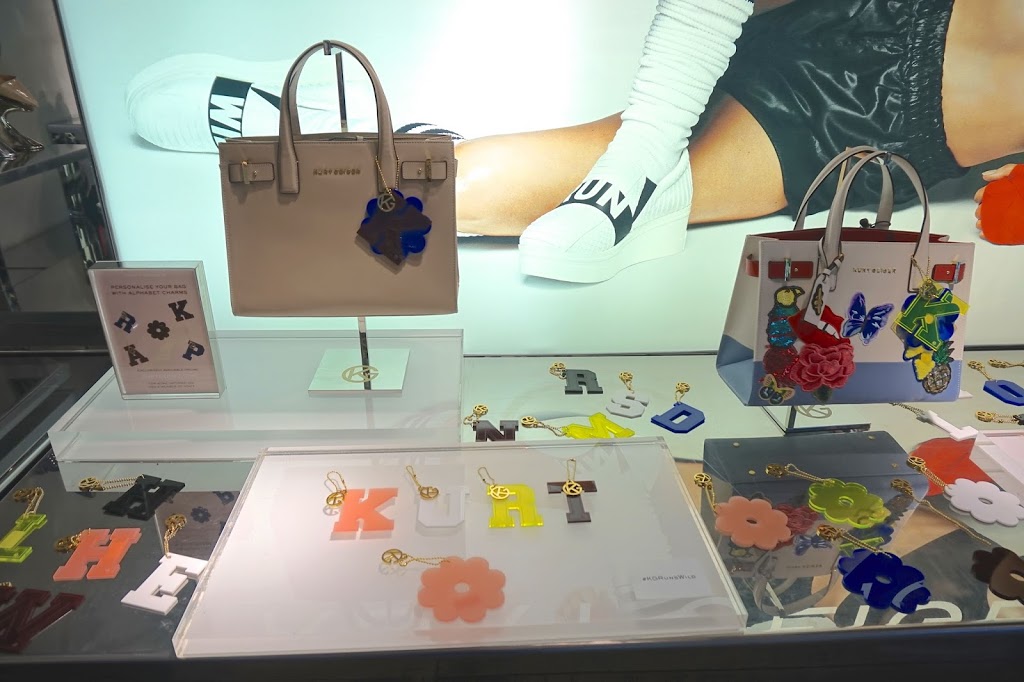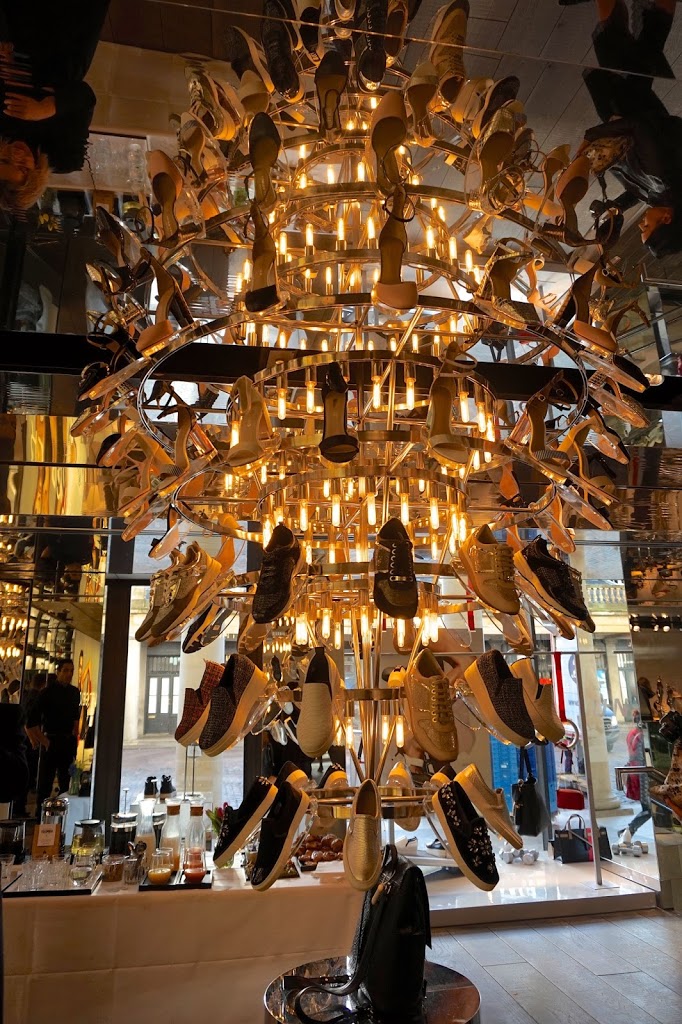 Shop the Collection

Watch on Periscope
I'd love to hear from you in the comments below. Let me know if you spotted anything you like!