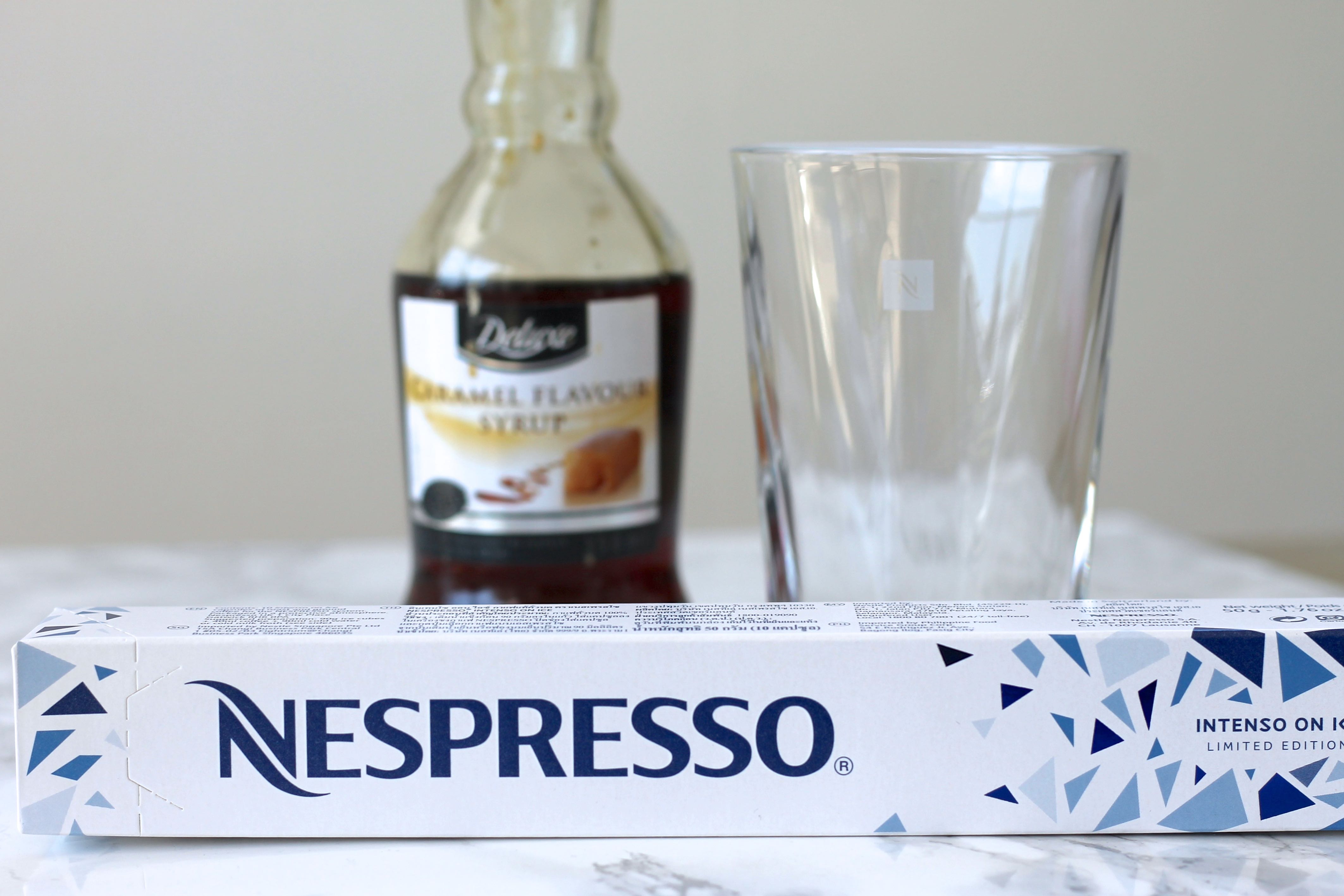 Happy Monday BoopTroop! I'm starting the week with a recipe for my current favourite coffee drink – the perfect iced caramel coffee. Let me know if you try out this recipe by sending me snaps on Snapchat Bec_Boop or tagging me on twitter @BoopFashionista or Instagram @Bec_Boop. I would love to see you all enjoying this perfect iced caramel coffee drink during the hot Summer days!
What you need to make the perfect iced caramel coffee:
Nespresso Intenso on Ice capsules
Milk
Ice cubes
Caramel Syrup
Coffee Glass (I used Nespresso Pure Recipe Glasses)
Prep time: A few minutes!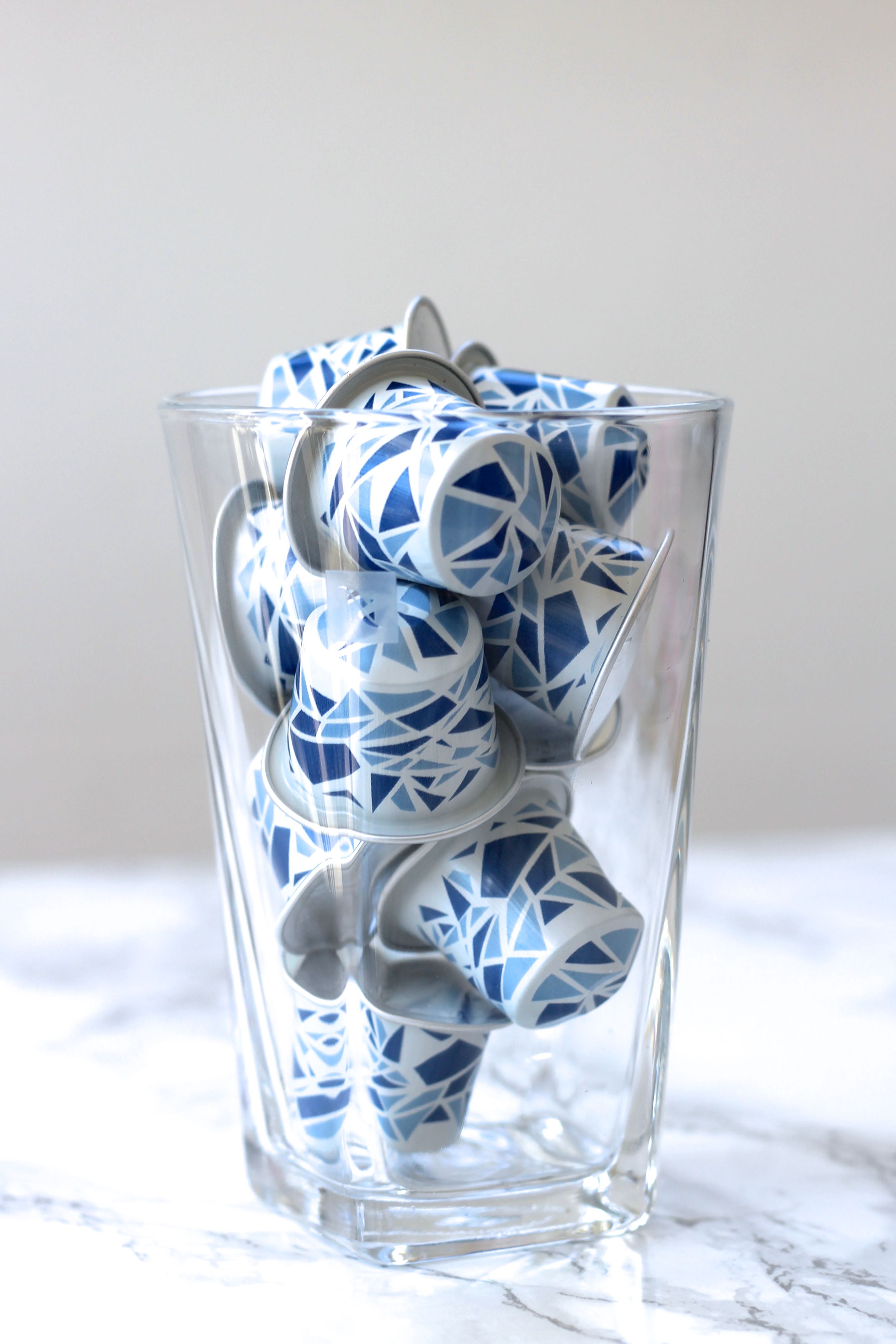 So for this recipe I picked up the new limited edition Nespresso capsules specially made for iced coffee. There are two types available and I went for the intenso on ice. This is a really bold coffee flavour designed for an intense coffee on ice experience at home. I love it! I also use the Nespresso MagiMix coffee machine as you can see from the images.
Start by adding some ice cubes to your coffee glass.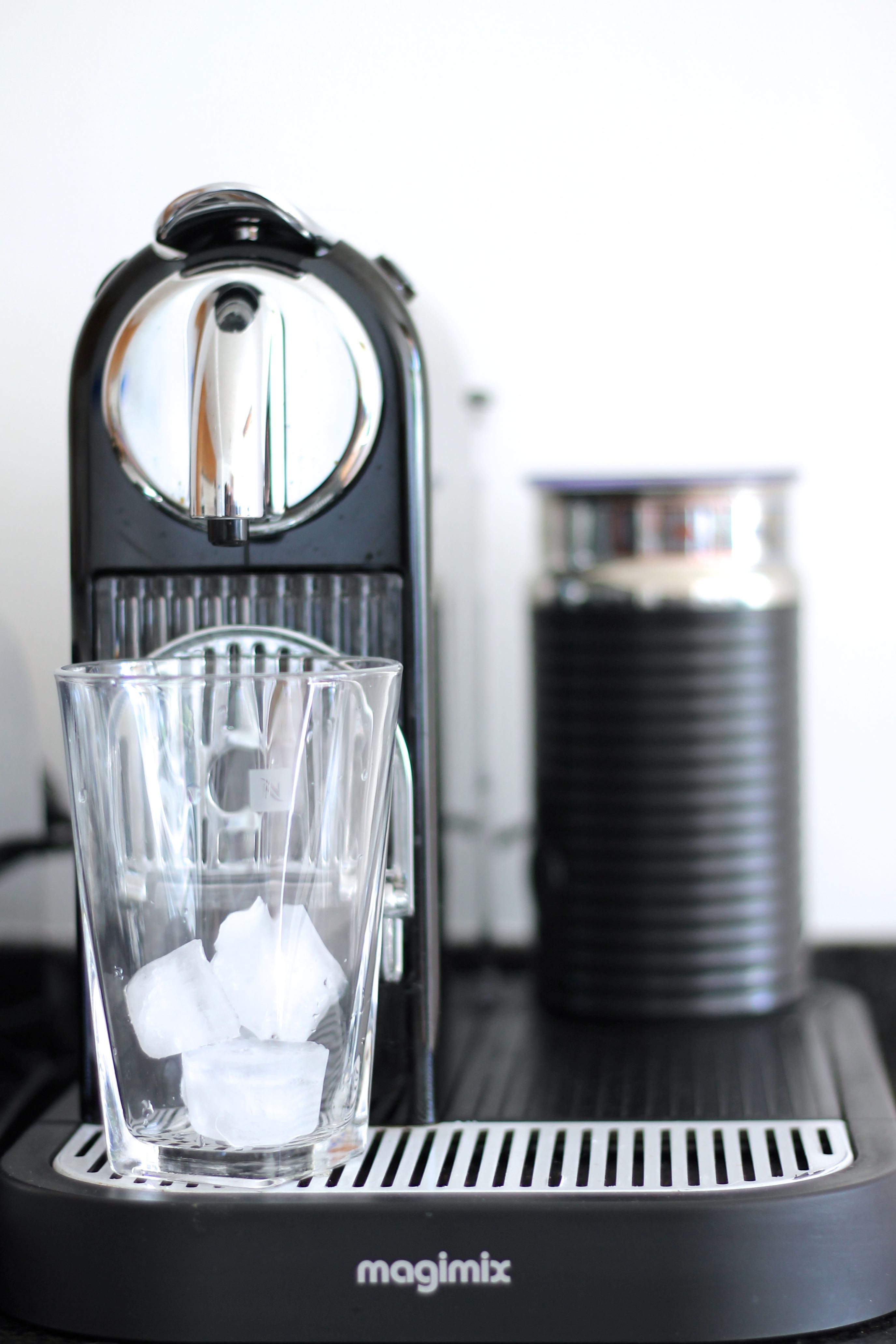 Next add some caramel syrup – man I love caramel syrup in coffee whether it's hot or cold. Always with the caramel.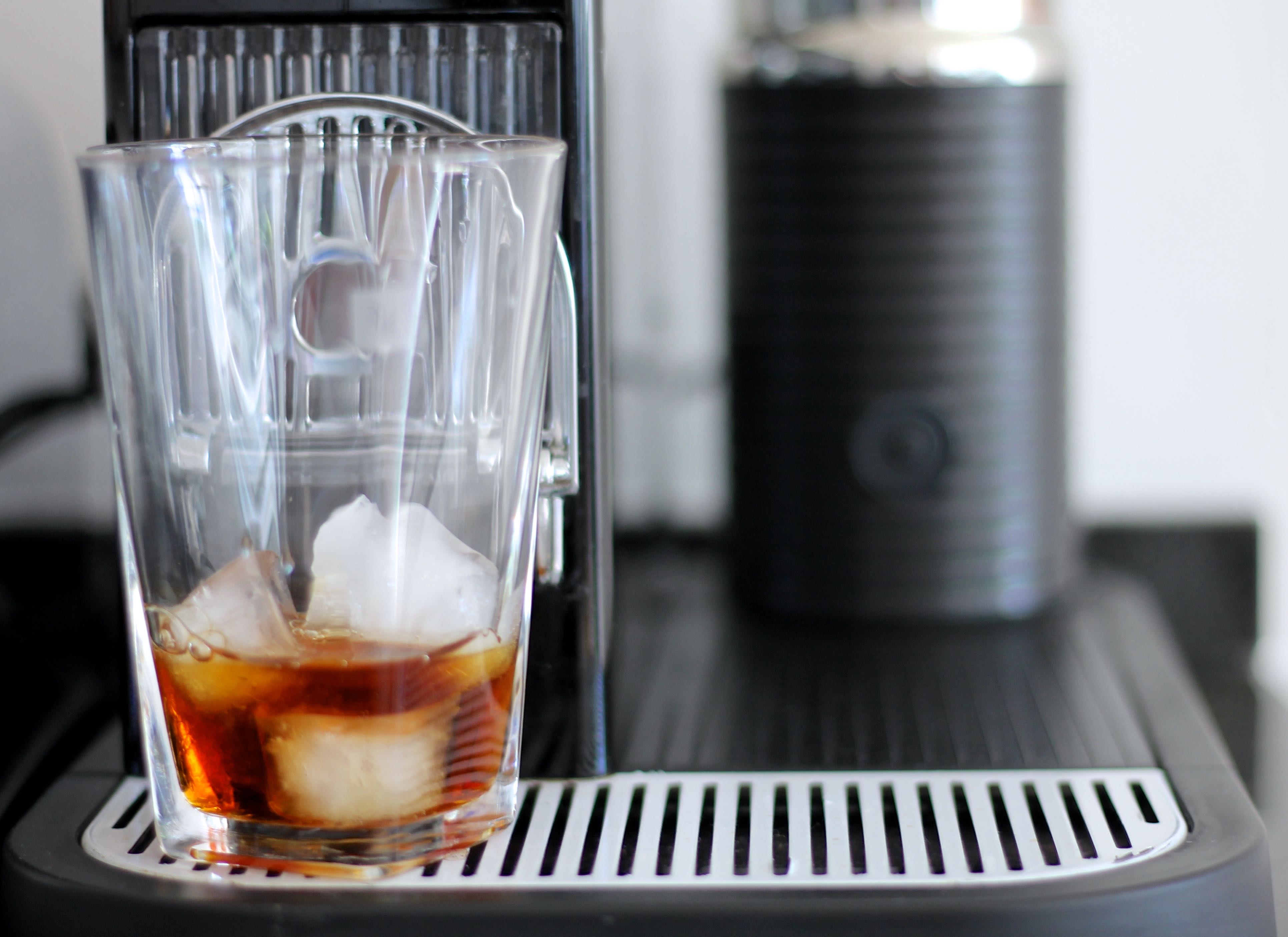 Then add your intenso coffee pod to your nespresso machine and push the start button.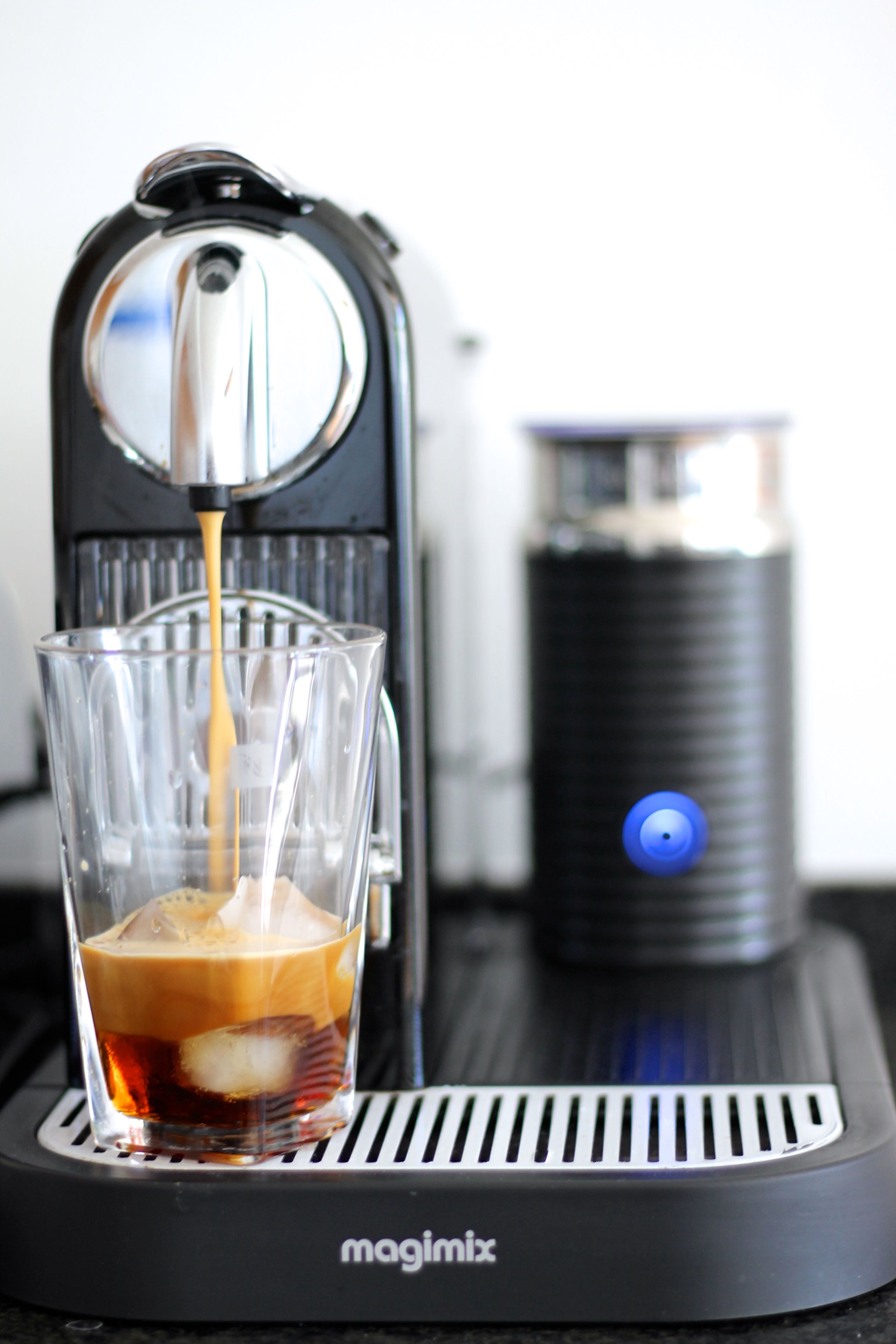 In the meantime I used the Aerocinno to froth my milk. If you press and hold the button this froths the milk while keeping it cold – perfect for an iced coffee. As an alternative here you could just add cold water but I prefer milk for the perfect iced caramel coffee!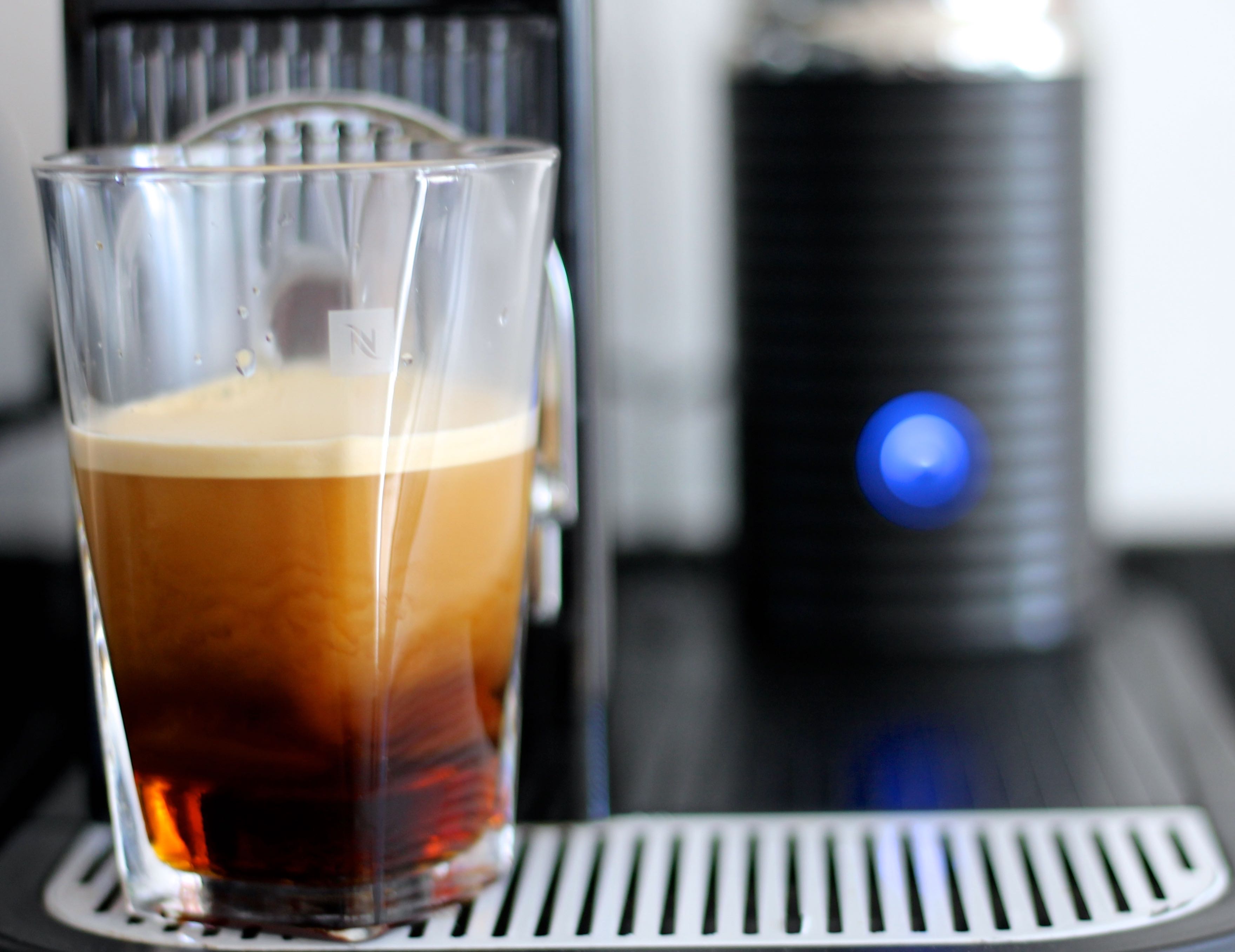 And there you have it – the perfect iced caramel coffee. This tastes so delicious and as you can see – it's really easy to make! Enjoy.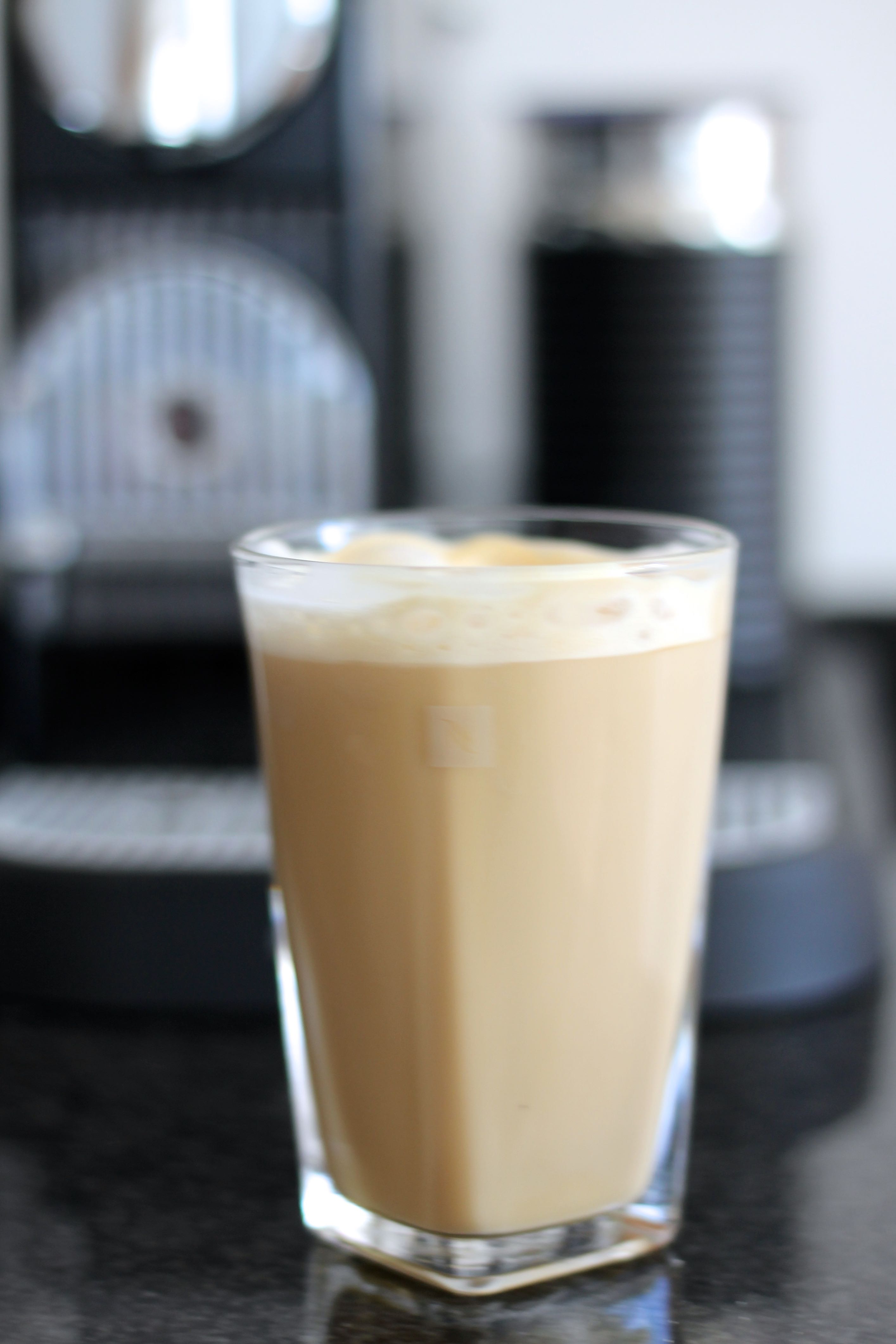 Save to Pinterest for later
I would love to hear from you in the comments below. What is your favourite iced coffee recipe? Let me know if you try this one out!
Connect with Bec Boop everywhere!
If you enjoyed this blog post you might also like:
Coffee Brewing Masterclass with Thermos
Matcha Cocktails Masterclass with Teapigs at Harvey Nichols