I can't believe the Galway Races and all the style is over for another year! After all of the outfit planning the week always seems to go by so quickly. Long time BecBoop readers will know all about the Galway Races annual Summer festival.  Hopefully you enjoy and look forward to reading my style diary blog posts every year from the festival. It is no secret that the Galway Races is pretty much my favourite time of year at home. Since we were kids the festival has always been a highlight, my dad loves the atmosphere and attends every year. Mam would pack us a picnic and off we would go on the big days every Summer.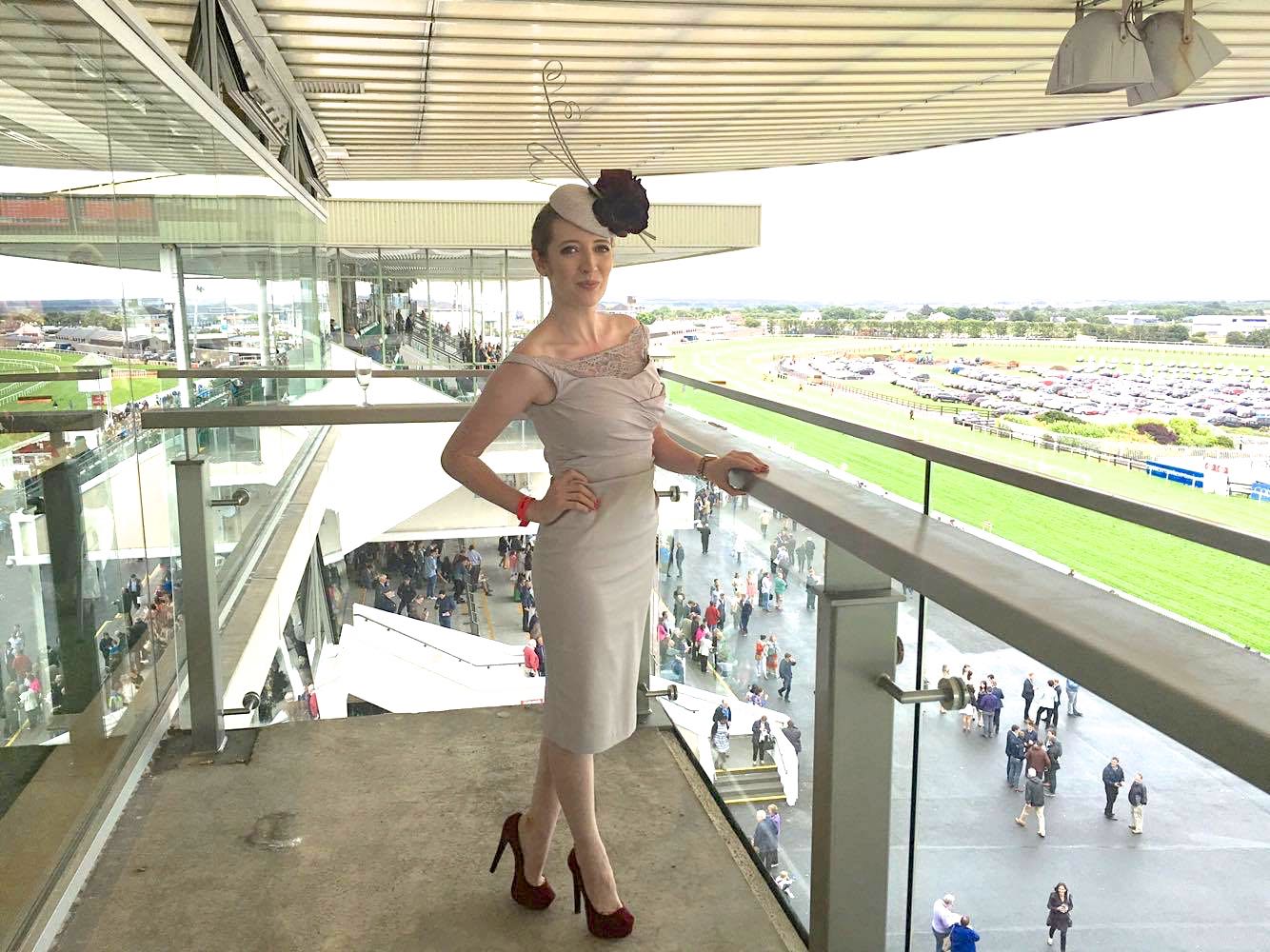 Slowly my sister and I started to appreciate more the fashion and style associated with the festival. Now we get so excited at the thought of the fashion at the Galway Races that we spend months outfit planning. I shared our outfits every day on my social media networks (Snapchat, Instagram, Periscope, Facebook and Twitter). If you are following me on any of those channels you might already have seen what we got up to. I love to share the week's events here on BecBoop. It also gives me an opportunity to talk you guys through our outfits and share some of the highlights from the week.
Day 1 Style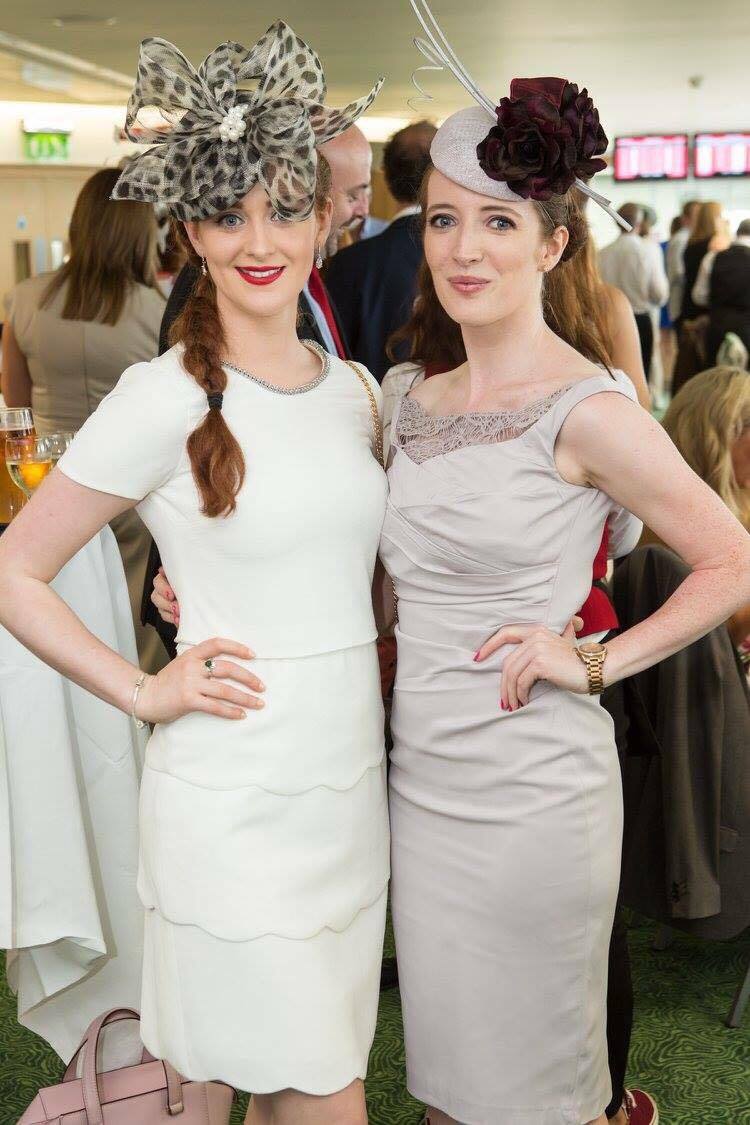 Our week started with Monday's evening race meet at Ballybrit. I should start by saying we were honoured to wear the amazing Mark Garvie Millinery hats and headpieces all week. Mark is so talented. Every year we are so excited to see his fabulous creations and style them for the Galway Races. I wore a grey button with burgundy floral detail and Stephanie wore a leopard print button and bow. My outfit for Day 1 was actually the final outfit I put together but it ended up being my favourite! It photographed really well and I felt super stylish with the hat! Although the weather was terrible we have come to expect that when it's Galway Races season so it didn't phase us one bit!
The Radisson Hotel Galway invited both Stephanie and I to the Galway Best Hotels event which took place in the Hurdle Suite of the Killanin Stand. The view of the racetrack from up there was incredible! You can see it in my Periscope broadcast here:
LIVE on #Periscope: Amazing view at the Galway Races! #travel #sports https://t.co/T1BqB1LhrO

— BecBoop (@BoopFashionista) July 25, 2016
Day 2 Style

Day 2 started with an early morning visit to the Body Shop in Galway who invited Stephanie and I in for Galway Races makeovers! We then made our way back to Ballybrit for the racecourse where my parents again joined us for the day. We had a blast again at the Tuesday evening race meet. I wore a blue hat with white feather detail and Stephanie wore a white button with bright and colourful floral detail, both by Mark Garvie Millinery again.
We were so excited the next morning to find our photographs from Day 2 had made it into a lot of the national press. Stephanie was even featured on the front cover of the Irish Independent newspaper! An interview with me was featured in some of the national press also which was pretty cool! I talked to the journalists about the different fashion trends I was seeing at the racecourse and what brings us to the Galway Races every year. Irish Independent Style even picked both Stephanie and I as some of their top looks from the day which we were thrilled about!
Day 3 Style
By Day 3 we were in full Galway Races mode! Up we got again bright and early for makeovers with Eva's Beauty Room who I have worked with many times before on BecBoop. I really loved the makeup Ewa did for me. It was a classy look perfect for Wednesday at the Galway Races. The races started earlier in the afternoon on this day so we were back out at the racetrack again before the first race. I wore a dramatic black and white hat with butterfly and floral detail from Mark Garvie Millinery and Stephanie wore a fabulous red and black button.
Stephanie!

I didn't make it to the races on the Thursday for Ladies Day as I had to come back to London but I have shared Stephanie's look here, she wore a felt floral hat from Mark Garvie Millinery. Make sure to like Stephanie's Facebook page to follow her modelling work!
I would love to hear from you in the comments below. Let me know your thoughts on the style!