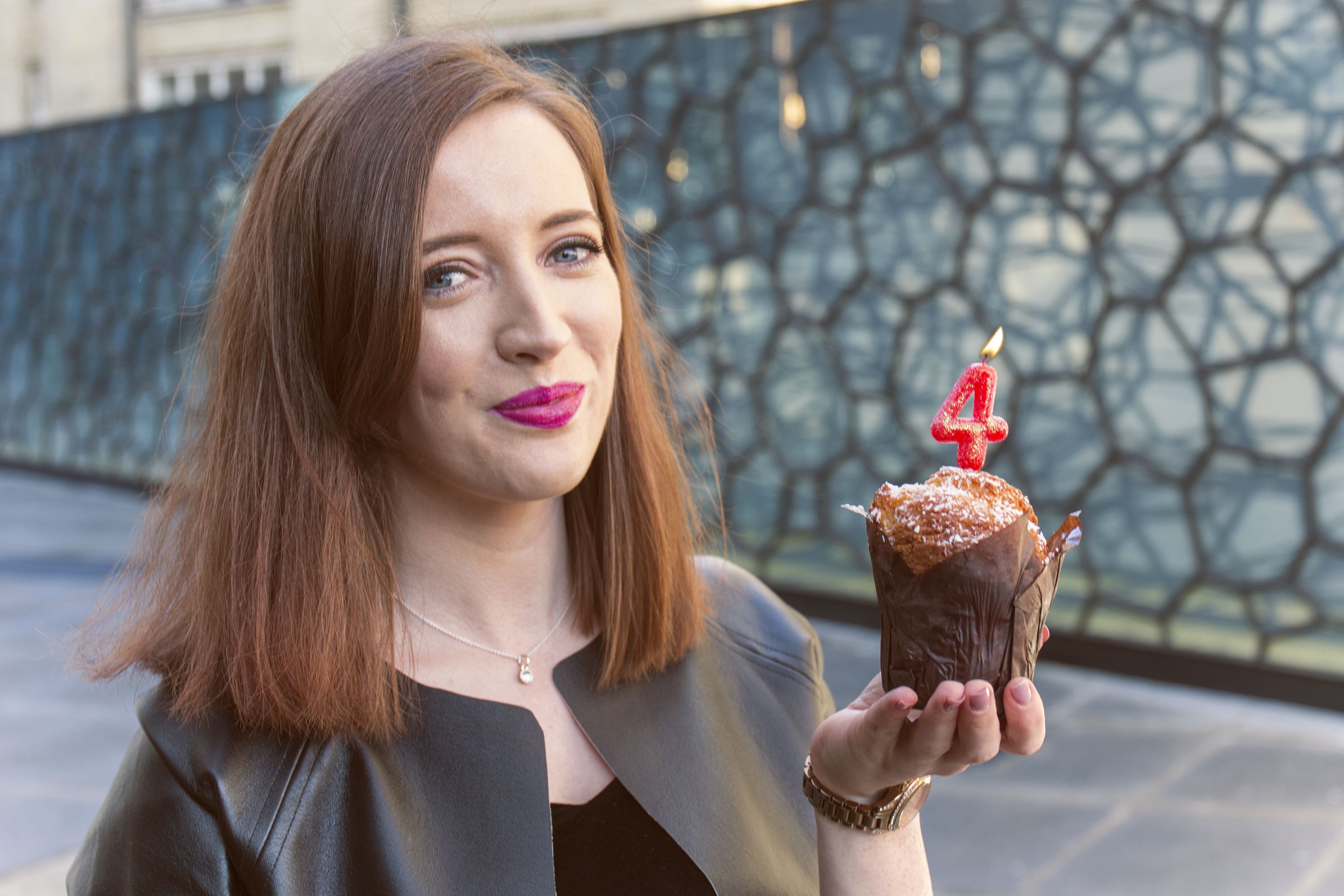 It's my birthday! Well not me; not Rebecca Casserly, but it is BecBoop's birthday and today my little blog turns 4 years old!
BecBoop Blog Birthday
I can remember the day I started my blog. This day four years ago and you can read my very first Welcome blog post here, but be warned – it is mega cringe! I wrote in that blog post that the inspiration for starting my blog came from London Fashion Week and my dream to one day be there. I had absolutely no idea that I would be here, four years later and about to attend and cover London Fashion Week on my live-streaming channels for the fourth time! Although my family would disagree and tell you I always knew I would be there one day; they know my determination better than I do sometimes.
For real, it makes me so appreciative and proud! I created this blog four years ago with no idea of what it would evolve into and the community it would bring! My #BoopTroop community have definitely changed my blogging experience in the most amazing way and I am so grateful for every one of you. Thank you for continuing to read my blog posts, watch my YouTube videos and interact with me daily on social media. You cheer me up so much especially on the days when I need it most. Thank you. I also think my blog took a new direction two years in, when I first started live-streaming on Periscope. Periscope quickly became my way to interact with my audience, to bring a new audience here to the BecBoop blog and to create new and better content for you here on the blog through embedding my live-streams into blog posts as in this recent London Fashion Week live-streaming experience post.
I live in London now. That is definitely different to four years ago and something I did not foresee when I started blogging. Four years of BecBoop means I am alas, getting older but I feel happy to witness that journey over the years here on BecBoop and to share it with you. I am excited for what year 5 will bring for me, my blog and my community. I truly have no idea but I know one thing. I am determined to put my all into bringing you the very best content I can deliver. In fact, I am currently working on something pretty big, something which I hope to announce with you soon – but you will have to watch this space for now!
Beauty Giveaway
As a little thank you for supporting me I wanted to do a beauty giveaway here as part of my BecBoop turns 4 blog celebration. I have one of the new Benefit cosmetics Big Sexy Lip Kits to giveaway! It's really easy to enter: Follow @BoopFashionista on Twitter, RT this tweet and subscribe to my YouTube channel! The giveaway will be open internationally since the #BoopTroop are a pretty global bunch and I will announce the winner in one week!
RT & follow @BoopFashionista to win a Benefit Cosmetics Lip Kit!

🌟Must subscribe here to enter: https://t.co/EZX2tAn38n 🌟

Ends 25/02 pic.twitter.com/yA64ZUS1aI

— Rebecca Casserly (@BoopFashionista) February 18, 2017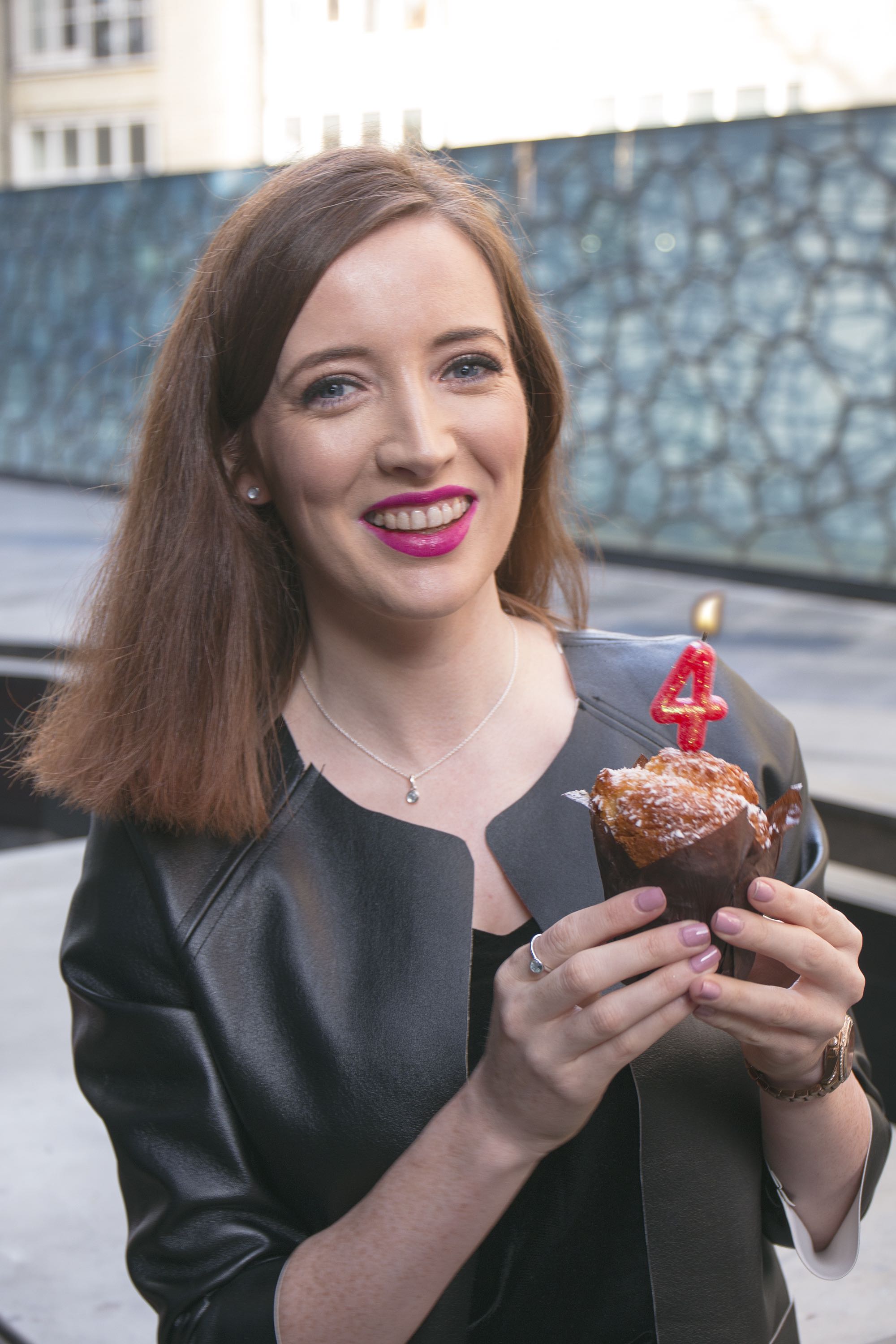 Photography
Read next
Happy 2nd Blog Birthday BecBoop
I don't think I wrote a third year anniversary blog post!
I would love to hear from you in the comments below. Make sure to let me know if you have entered!