As most of you know I am nearing the end of my Invisalign dental treatment in Ireland. With only a matter of weeks left this got me thinking about the next stage in my dental journey towards the perfect BecBoop smile.
NEXT STAGE OF MY DENTAL JOURNEY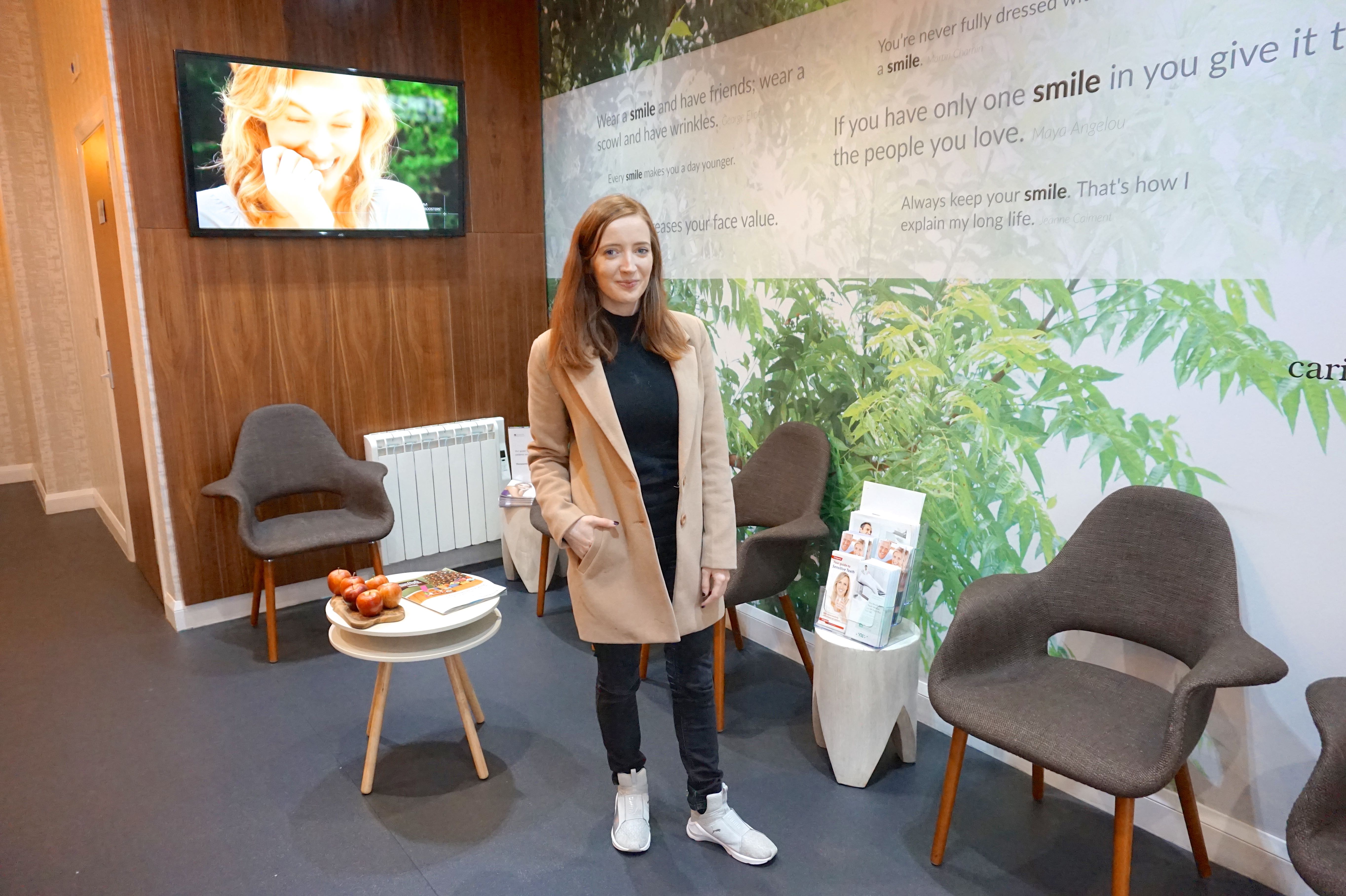 Although I will have straight teeth I wondered what, if anything, else I needed in order to complete my dental treatment journey. Since I am in London now I decided to visit a dental practise here locally and Neem Tree Dental got in touch at just the right time. Their flagship dental practice is conveniently located at Fleet Street, which is not too far from the office where I work.
My consultation at Neem Tree Dental
The next stage of my dental journey involved an initial consultation at Neem Tree Dental. At this stage I got to meet the team at the dental practise and explained the treatment I was currently undergoing. They were also keen to know what my expectations were and what issues I was already aware of with respect to my teeth. Following that the dentist did a full examination including x-rays to determine the required treatment.
My teeth have always been a personal battle of mine. This always surprises people as you guys see me laughing and joking everyday on my Periscope channel Boop.LIVE and on Snapchat (Bec_Boop). To be honest though, you would struggle to find a photograph of me with an open-mouthed smile. Even though my teeth are practically straight thanks to the invisalign treatment, I still feel as if I have a long way to go before I am fully confident with my smile.

Neem Treet Dental Fleet Street
Neem Tree Dental at Fleet Street will easily blow away any reservations you may have of visiting the dentist. The team are so warm and welcoming and there is a really relaxed vibe, all the while maintaining a super professional and helpful attitude. I was treated to a tour of the dental clinic and following this I enjoyed a coffee in reception as I waited (only a short while) to see the dentist for my consultation.
At Neem Tree Dental they offer dental and orthodontic services including walk-in hygienist services, emergency dentistry, cosmetic dentistry including straightening and teeth whitening. I also found the opening times very accommodating! It is always a struggle for me to make appointments when clinics are only open during office hours. However Neem Tree Dental at Fleet Street are open 8am-8pm so it's easy to get an appointment at a time that suits. Neem Tree also have branches in Esher and Wandsworth if this is a little easier for you.
My Dental Journey – What's Next
Following my consultation at Neem Tree Dental Fleet Street, I was presented with a full treatment plan addressing my dental concerns and everything necessary to finally have the smile I have always hoped for. First up, I was recommended a full hygienist visit, more on that in my next dental journey update blog post. After this, and when I have finished my invisalign treatment, I will eventually get my teeth whitened! Following this it is expected that I will need a couple of filling replacements in my front teeth to match the new whiter shade, but let's see what is necessary when we get to that stage.
I really want to continue to take you all along with me on my dental journey. Please let me know in the comments how you would like to experience this with me. Would you prefer Live broadcasts, Snapchat, more blog posts or a vlog?
I really feel like my dental journey has been taking forever! Hopefully I am nearing the end of it and 2017 will be my final year of dental treatment to fully correct my smile.
This post is in collaboration with Neem Tree Dental. All opinions are my own.