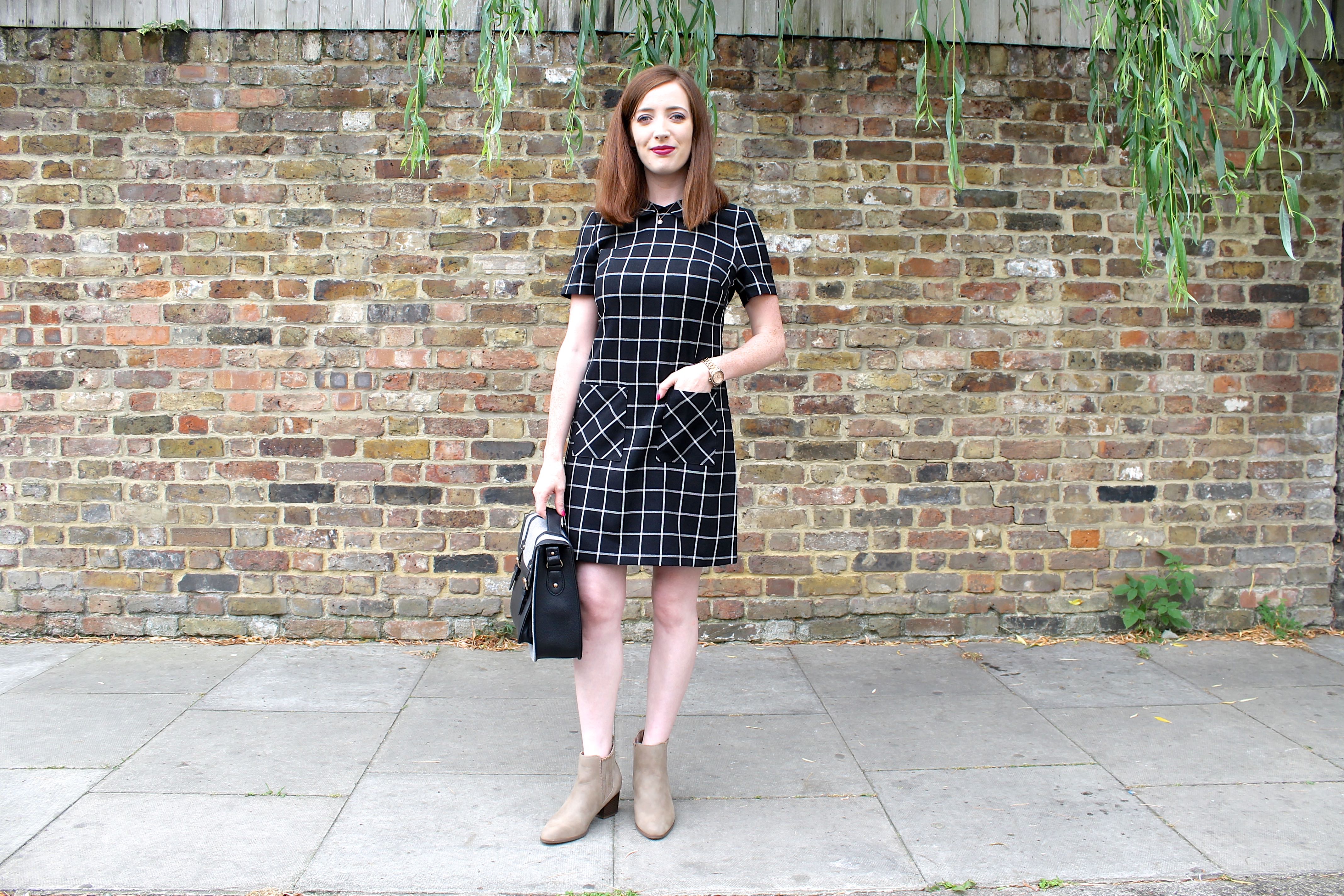 London Fashion Week and budget are words which do not typically appear together in blog posts.
I am no veteran London Fashion Week go-er and September 2016 will in fact only be my third season covering London Fashion Week live on my Periscope channel Boop.live. In my limited experience I have seen that people tend to go all out when it comes to London Fashion Week in the style department. I love that George at Asda have challenged me to put together a budget friendly outfit suitable for London Fashion Week. At first this appears to be quite the challenge – styling a London Fashion Week worthy outfit for under £50! I have learned from attending that practicalities are of the utmost importance so I enjoyed focusing on this when choosing my outfit. In today's post I am sharing my tips for putting together a London Fashion Week outfit on a budget and also some of my key considerations when styling for London Fashion Week.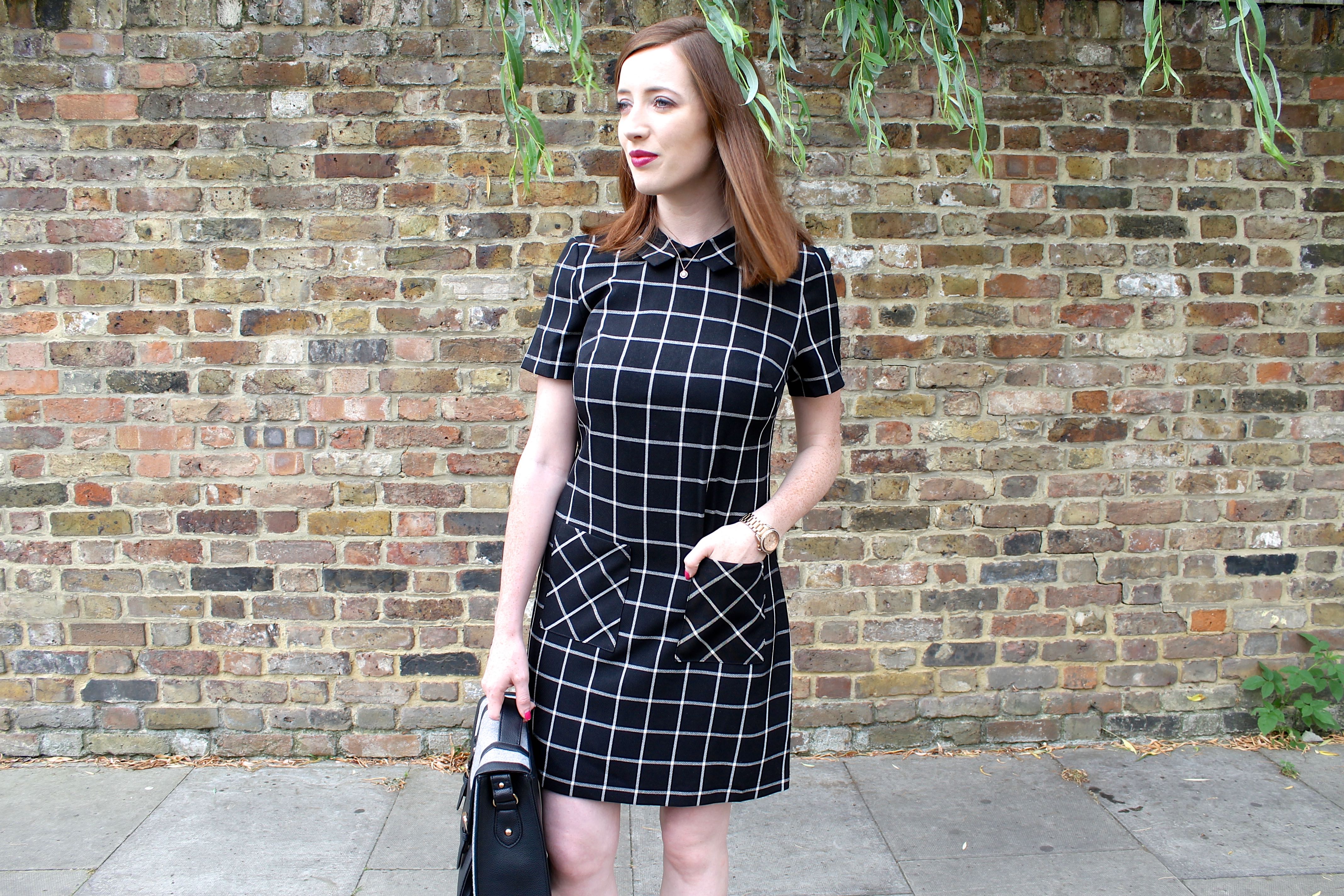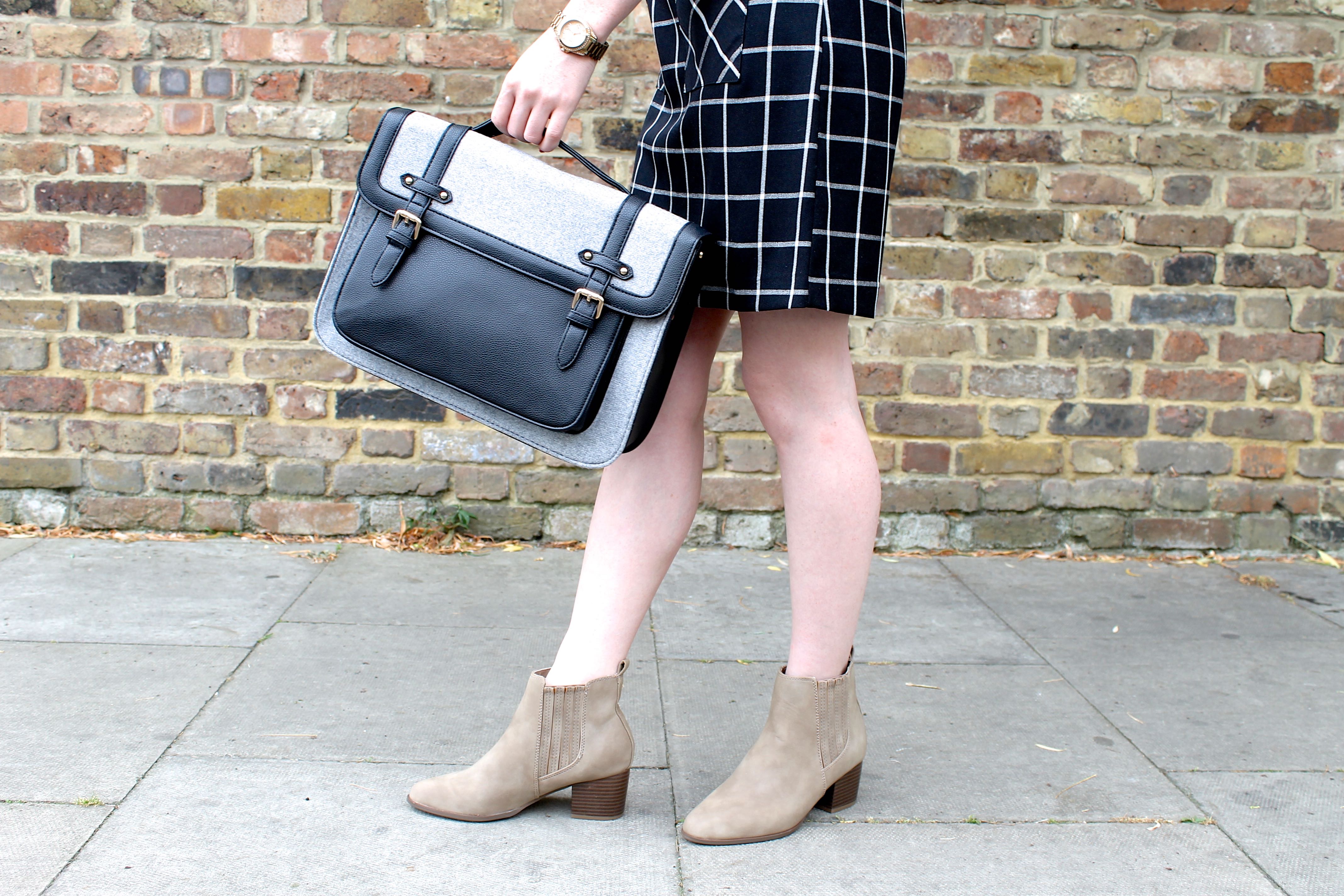 How to do London Fashion Week Style on a Budget
Living in London is already pricey enough so I definitely consider looking at all your options when putting together your London Fashion Week outfits. It is actually pretty easy once you put your mind to it. London is a city which has huge budget-friendly fashion options available at our fingertips. Some easy tips include visiting your local vintage fairs for unique one-off pieces which you might be lucky to get at bargain prices. Alternatively check out some budget friendly fashion sites such as George at Asda where my entire outfit today is from!
My favourite budget styling tip is to keep your outfit simple and focus on some staple pieces. For instance when putting together this look I focused really on just three items – a dress, bag and boots. Had I planned more complexities such as a hat and jacket this would have all added to the total price tag. I added some jewellery I already owned to complete the look and that was it. By keeping the outfit simple I was able to limit my fashion spending.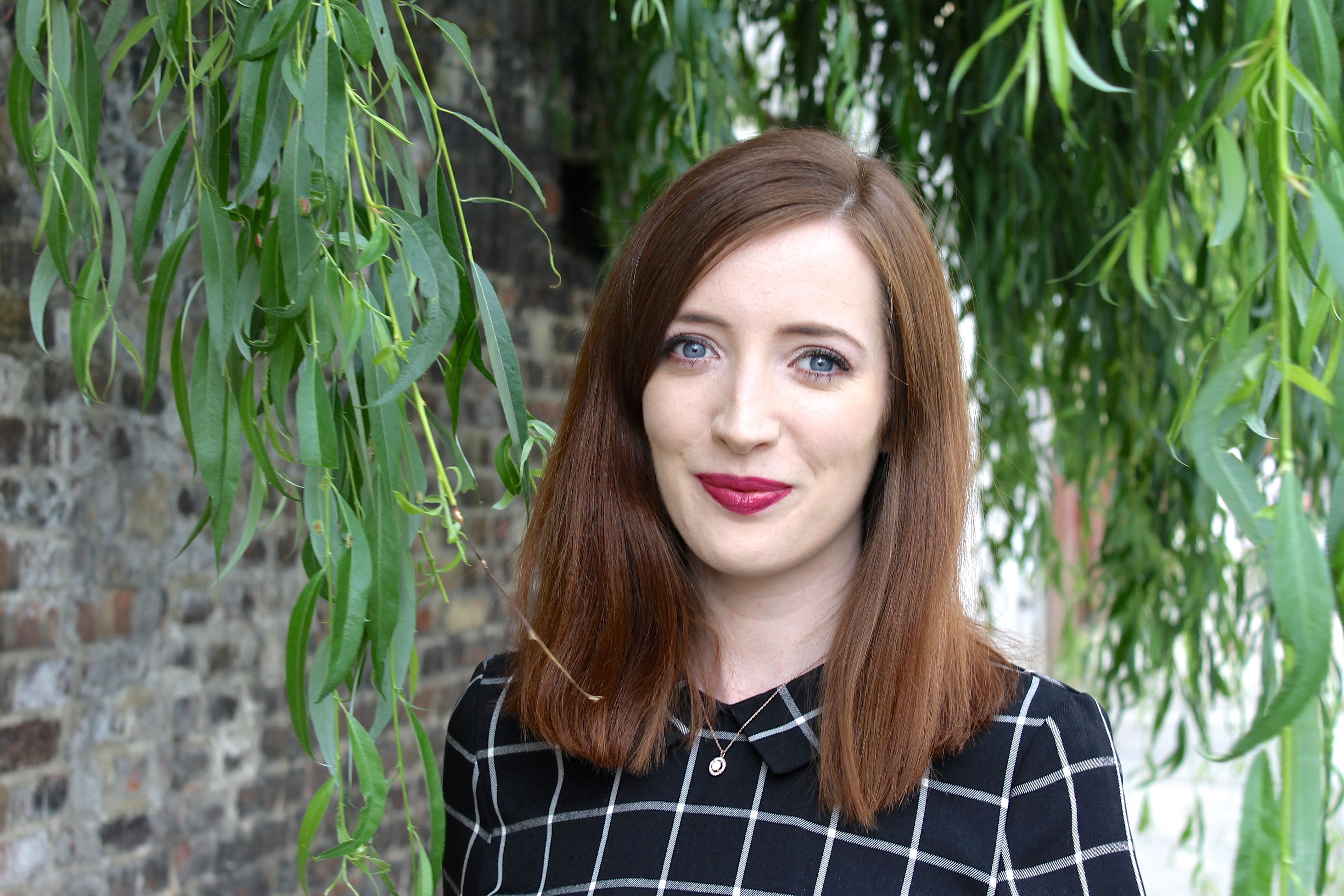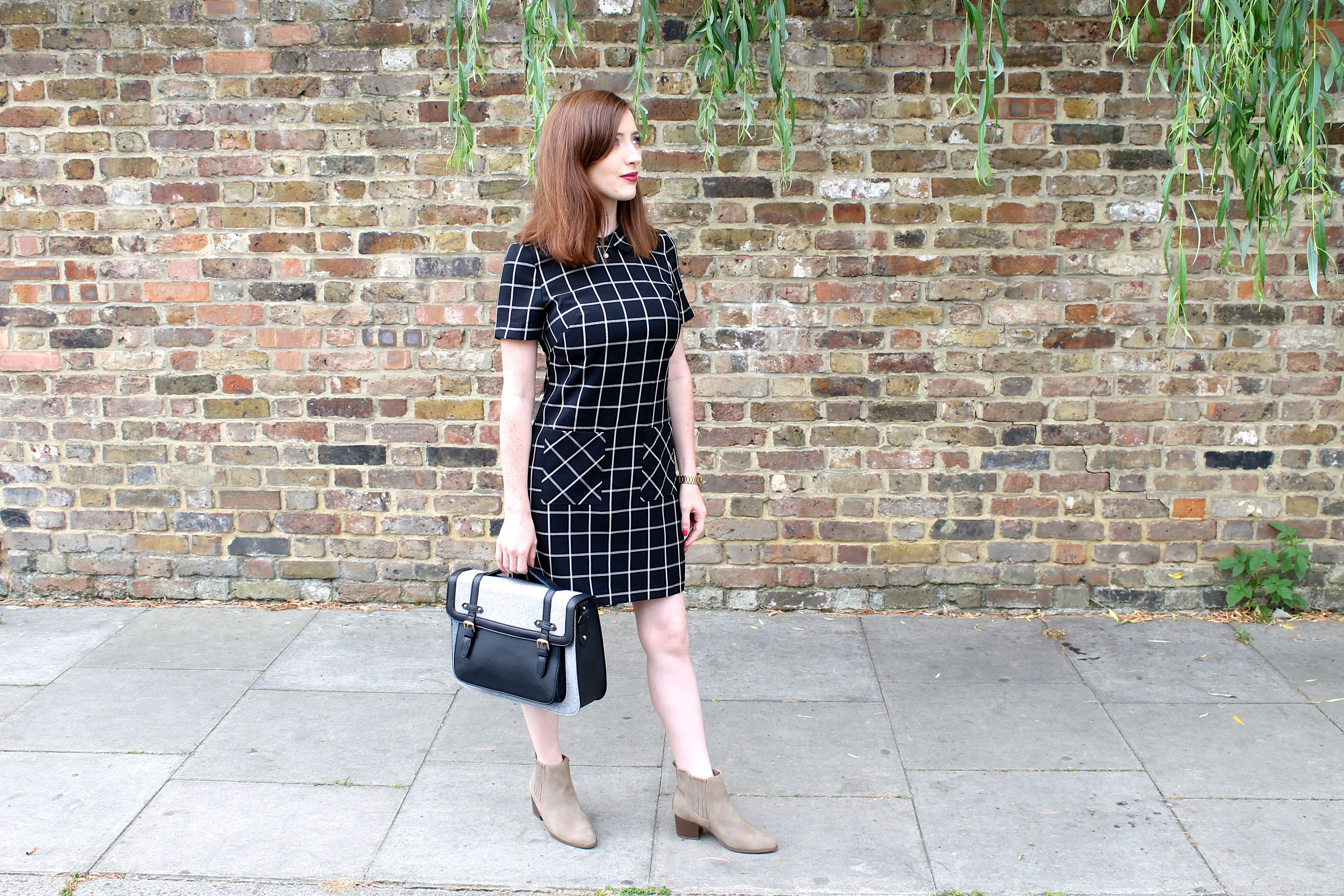 Outfit Details
Check print collared dress, satchel bag & ankle boots all George at Asda*
 London Fashion Week Outfit Considerations
If this will be your first time attending London Fashion Week here are three key considerations to keep in mind for outfit planning.
Comfort is key when it comes to London Fashion Week. Inevitably you will end up waiting in line before shows or events and if you have more than one show per day you will likely be darting from one venue to another. The key focus here is comfortable shoes as they will get you through the day. I find ankle boots to be a perfect choice here which is why I went for the Chelsea Ankle Boots in styling this look.
Storage; Attending London Fashion Weeks requires a certain degree of organisation. Your pretty purse, although cute to look at, just won't hack it when you need to pack up everything for a day of fashion shows. Your typical fashion bloggers LFW kit will include – show invites and email print-outs, journal, business cards, mobile phone, tech equipment (cameras, lenses, mounts, mics…you get the idea) and make-up for touch ups during the day. A satchel bag is the ultimate bag for London Fashion Week – super stylish and very practical when it comes to storage.
You; As a strong advocate for personal style which reflects individual personality I feel London Fashion Week is the best time to let this shine. Wear something which you feel comfortable in and which reflects your taste and style. You will find it much easier to talk about your outfit to photographers or other bloggers and people you will meet at LFW if it's an outfit you love! I spotted this cute collared dress from George at Asda and knew it was the perfect statement piece for my budget-friendly London Fashion Week look. It is super easy to wear too and I know I will end up styling it in many different ways after LFW.
I would love to hear from you in the comments below. How would you put together a London Fashion Week outfit on a budget? Let me know your thoughts on my look.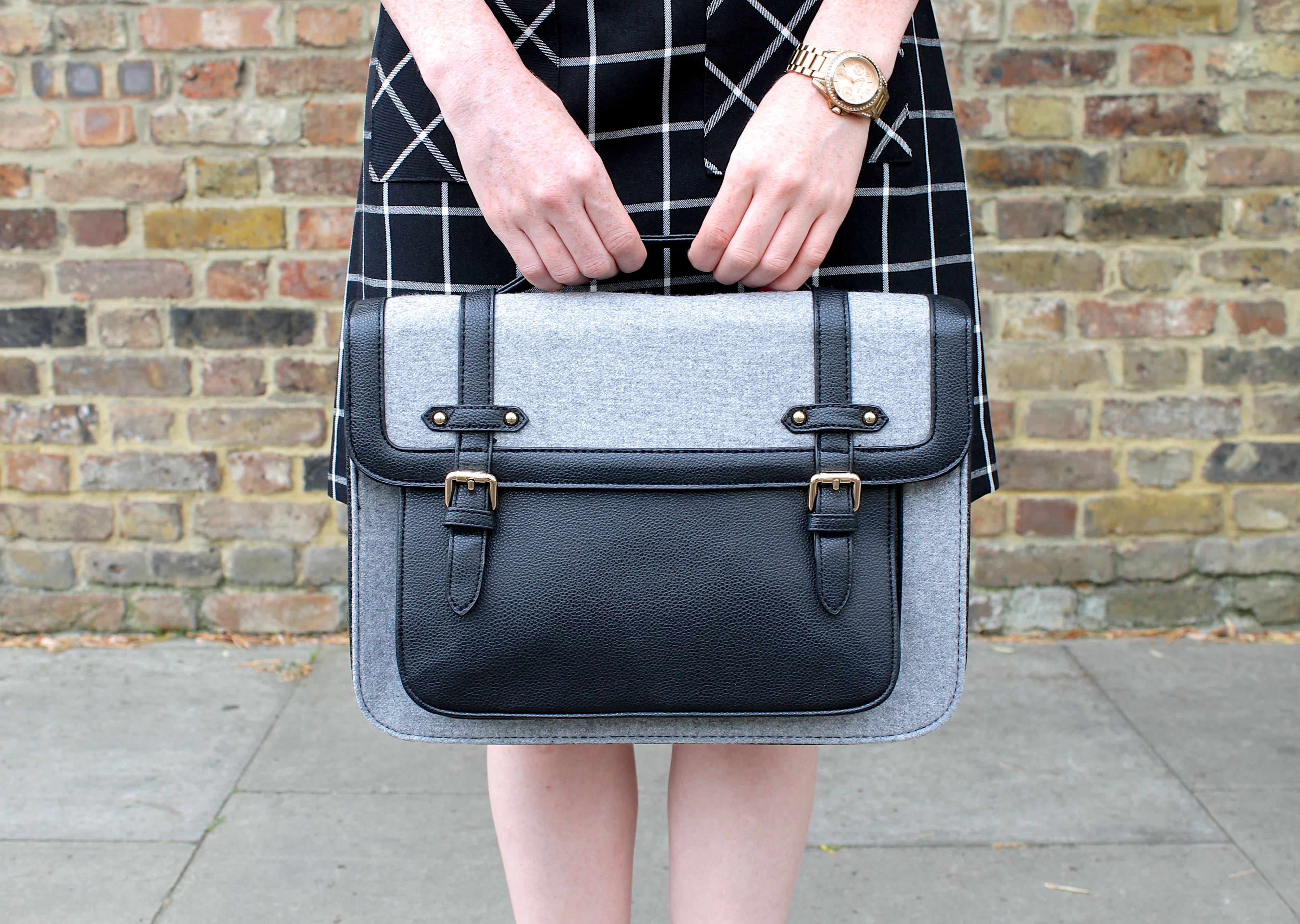 BecBoop has been shortlisted in the #BloggersBlogAwards in the category of Best Use of Social Media for my use of Periscope. If you enjoy my content please vote for me here.
In collaboration with George at Asda