So you know someone who loves Periscope, Facebook Live or Snapchat. BecBoop has got you sorted on what to get from gifts to little stocking fillers with this budget-friendly gift guide for live streamers.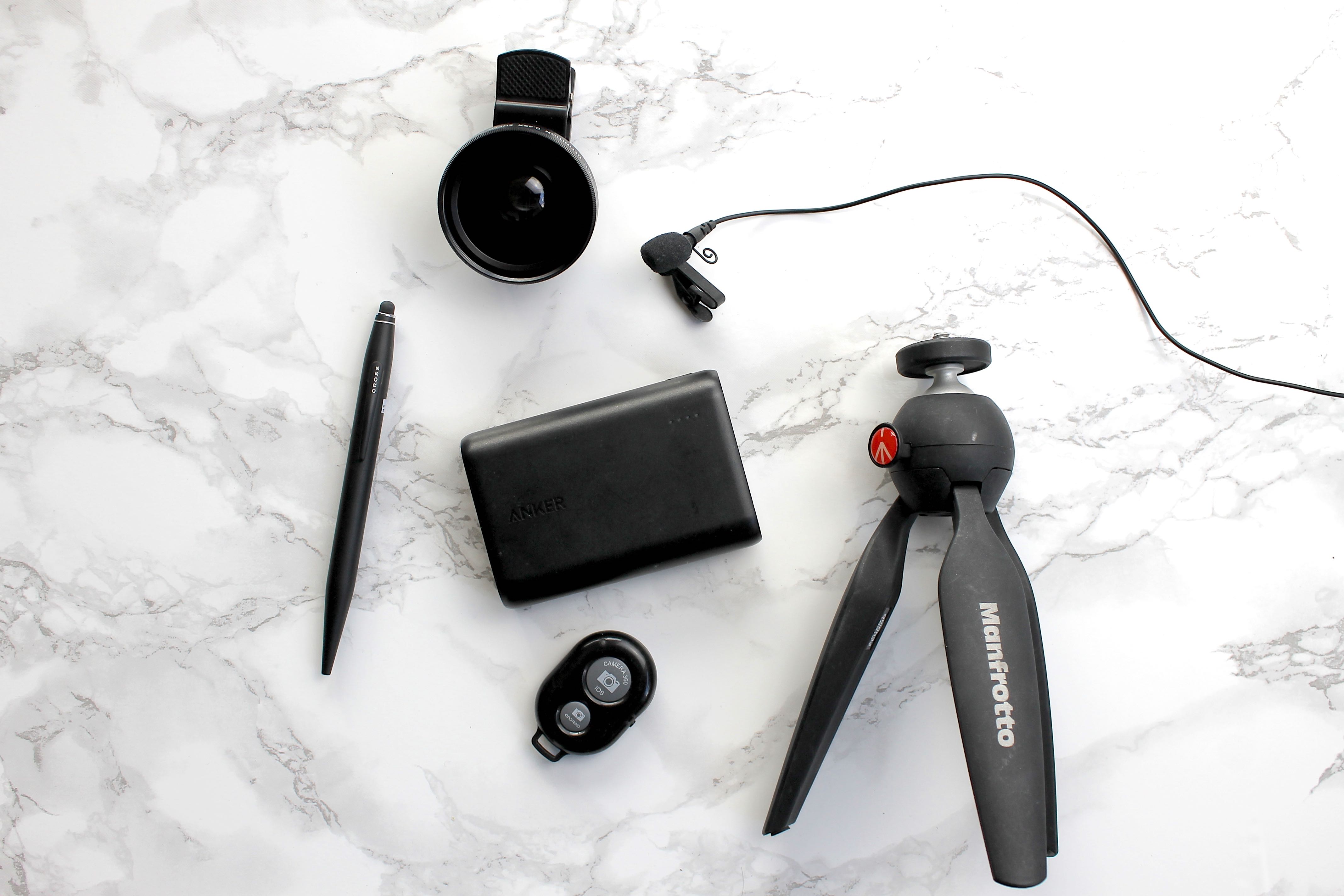 I am a huge lover of live streaming (mainly on Periscope) and almost everyone I talk to now uses Snapchat. I have wrote about how bloggers can use live streaming before in an article on BecBoop and I think this handy gift guide should help you out when trying to pick the perfect gift for a live streamer you know. You could go really high-end and treat them to a GoPro, drone or the likes but in today's gift-guide I have focused on the more affordable gifts which would really make a difference to someone's live-streaming game.
Gift Guide for Live Streamers
Budget Friendly Gift Ideas
You do not need to spend an extortionate amount on a Christmas gift for the live-streamer in your life.  Here are some gift ideas for live streamers that might be a little more budget friendly. First up some lens equipment for their mobile device would make an amazing present. I love the Olloclip Core lens kit as I tend to use the fisheye lens and wide angle lens the most. You can even add a cheeky Olloclip Studio Case gift for their phone also. I am currently using the TECHO Universal Professional HD Camera Lens Kit which at £14.99 is quite reasonable.
If your live streaming friend takes their game seriously they will definitely love a compatible microphone. I am a big fan of the Rode Smartlav+ Lavalier Microphone which is what I always use while on Snapchat or Periscope. This is around £49 and will make a huge difference to the sound quality of their broadcasts so will definitely be an appreciated gift.
Some more essentials include tripods. Since attending a Manfrotto photography session recently I have been obsessed with their mini tripods. I primarily use the Manfrotto PIXI tripod as it is is small and portable so excellent for bringing along while creating travel content. With this I use a SQUARE Jellyfish attachment to connect my mobile device. Starting from £24.95 this tripod would make a great gift for your blogger friend.
Being practical, there is no such thing as too many portable chargers in the world of live-streaming. Personally I do not think you can beat ANKER as I find their portable chargers to be the best quality. They have such a wide range of products too, that you are sure to find something to fit your gift budget.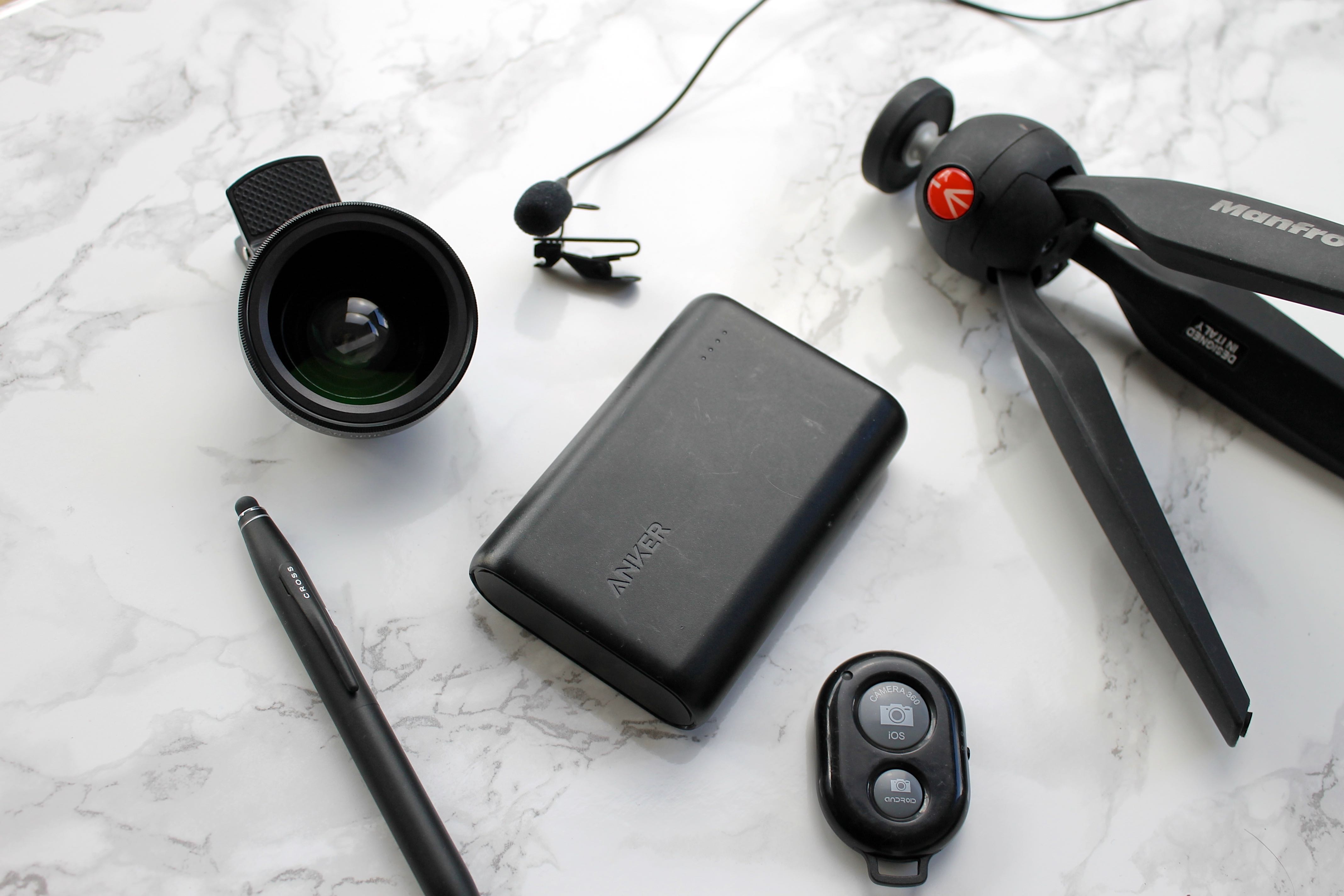 Stocking Fillers
There are so many stocking fillers you can get the live streamer in your life. Something I am always happy to receive is the little pop socket phone grips you can get. There are even websites that allow you to customise these so you can add a sweet Holiday message. I recently ordered this white marble pop socket phone grip and it is so cute! Believe me, once you start using one you will wonder how you ever live-streamed without it!
Other stocking fillers your Snapchat friend might like to find on Christmas morning can include a bluetooth remote for snapchatting handsfree (let me know in the comments if you would like a Snapchat tips & tricks blog post). These are super cheap and can make such a fun difference to your snapchat story.
Finally something I have started using recently is a Stylus pen. I find it mostly great for adding graphics and drawings on my snapchat story.
Let me know in the comments if you have any other live-streaming gift suggestions.
Connect with Bec Boop