Last week I had the pleasure of visiting one of the seanhanna hair salons in London. I was invited along to the Putney salon to experience the seanhanna Your Cut Your Way campaign and treated to a fabulous hairstyle which went above and beyond all expectations! If you are following Bec_Boop on snapchat you will have enjoyed the snapchat story from seanhanna last week. In case you missed it check out the highlights video here.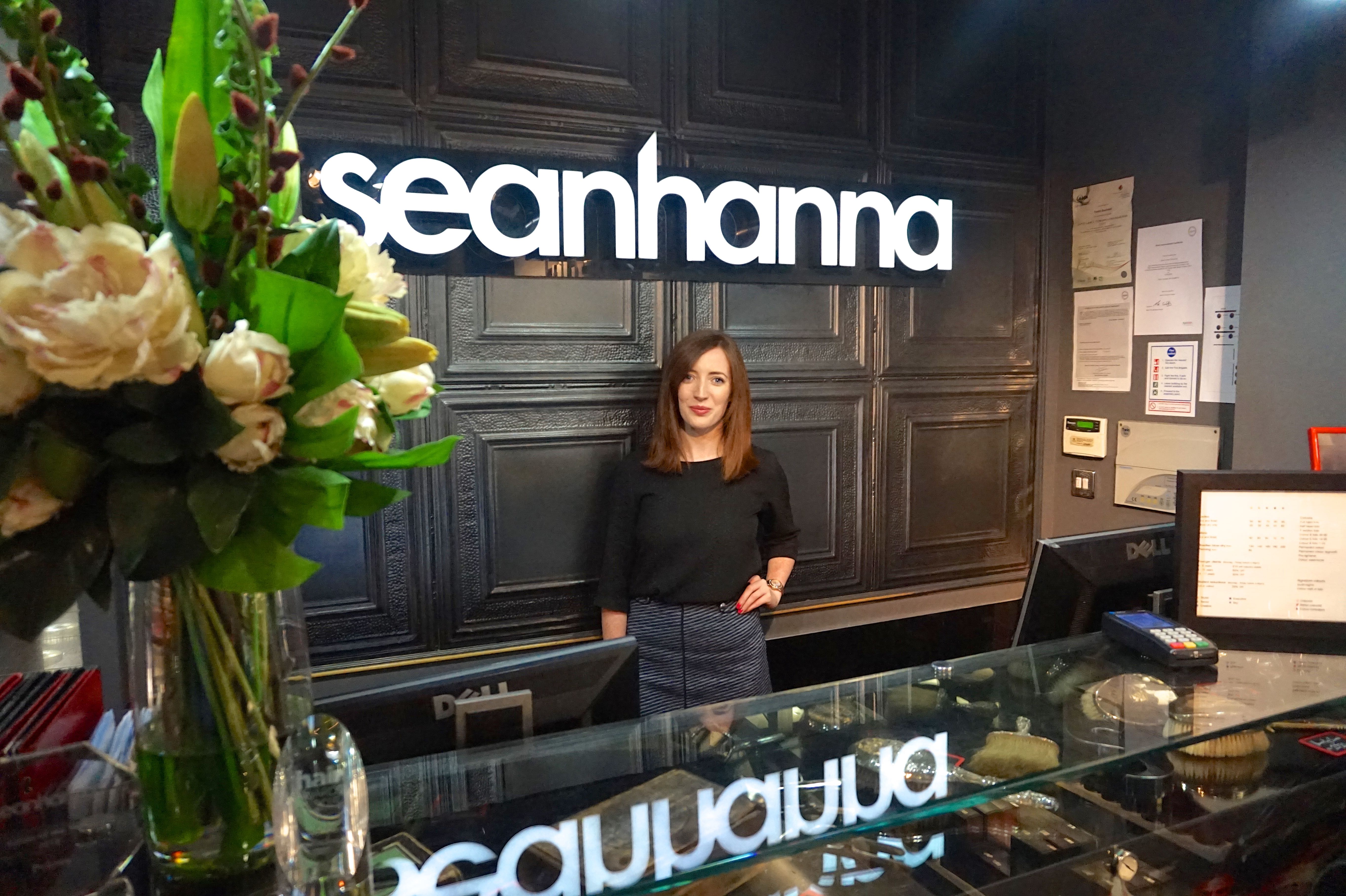 First Impressions
The seanhanna salon I visited was in Putney which is pretty accessible from central London. I made my way there after work feeling pretty tired and a hair appointment was the perfect pick-me-up I needed. Lloyd was my hair stylist and he couldn't have been nicer! I was thrilled he was up for making a little snapchat appearance too.
I am quite fussy when it comes to my hair style. As most of you know I don't colour my hair at all and after years of experimenting with every new hair trend, in terms of style, I feel like I have finally settled on a cut and style that I like. My hair style represents me and I find it reasonably easy to manage. That being said, I definitely left the seanhanna hair salon with food for thought!
Your Cut Your Way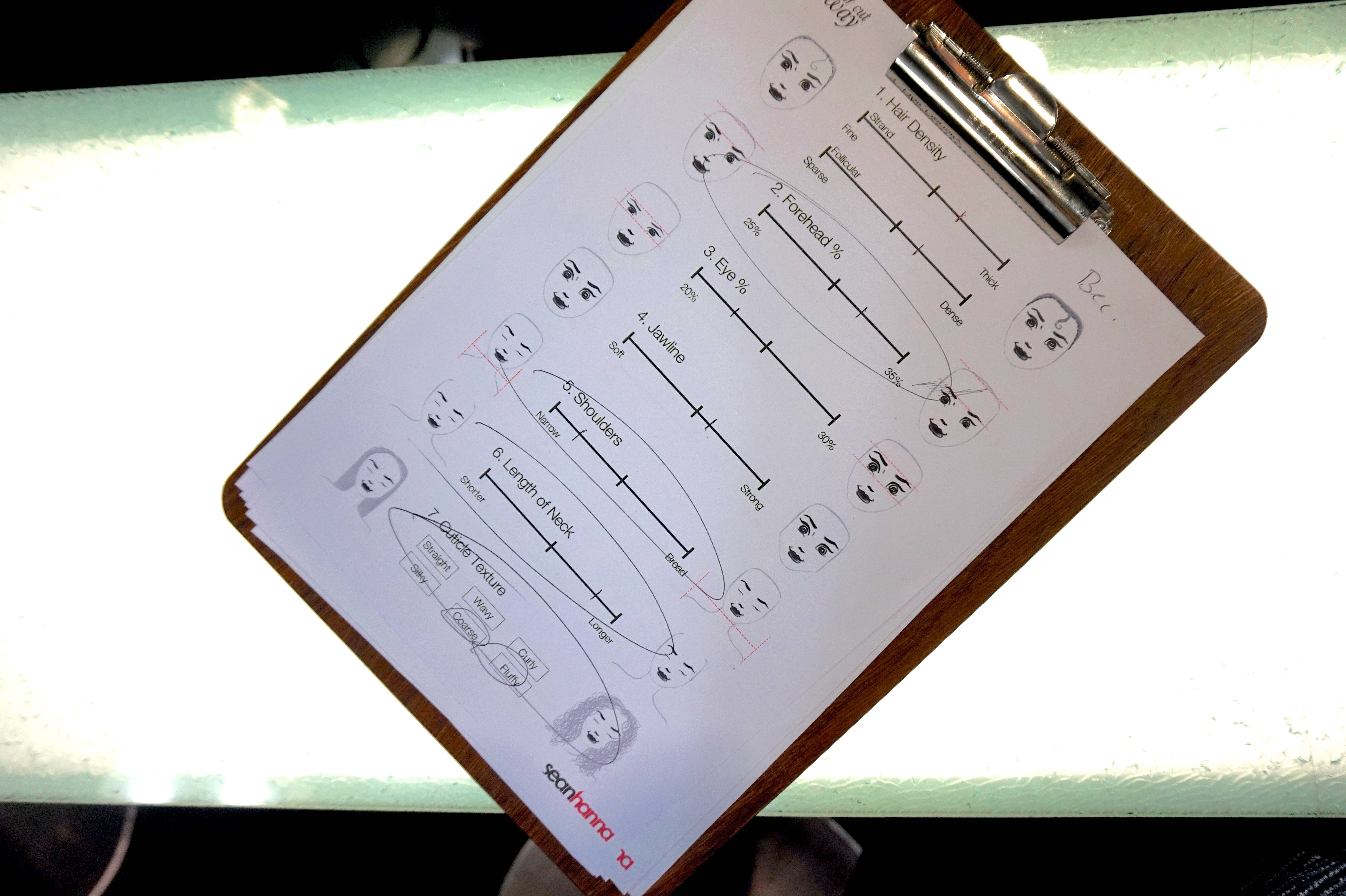 Now this is a totally different campaign to anything I have had the pleasure of experiencing during a hair salon visit. Lloyd talked me through the seanhanna Your Cut Your Way consultation. This involves analysing  the 7 key features that make our hair unique and the stylist will ultimately recommend a shape and style to best suit you based on the analysis. I quickly scanned the consultation sheet and formed a pre-conceived notion of exactly where I fit in each category. Of course when my stylist dug a little deeper the results even surprised me!
The key drivers of the perfect hair style for me turned out to me my forehead % which is a little on the higher side, my shoulders which are quite narrow and my relatively long neck. The results of the other categories included hair density, eye %, jawline and cuticle texture. All of these factors contributed toward my stylists recommendation that a shorter hair style would suit me best. I have had my hair super short before and wasn't ready to take the plunge again just yet although I am so intrigued by the results.
Brazilian Blow-Dry
The results of my Your Cut Your Way consultation led my stylist to recommend I try the much talked about Brazilian Blow-Dry treatment. This wonder treatment leaves your hair sleek and straight for up to 12 weeks. I was enthralled and eager to try it out! The Brazilian Blow-Dry at seanhanna involves a keratin based treatment which leaves your hair sleek and frizz-free. I really enjoyed this treatment and the results have been so noticeable! My hair is so much easier to manage. Previously I would spend a considerable amount of time straightening my hair after each wash and blow-dry. Now I quickly run the hair straighteners over my hair with much more ease.
I have been talking about this treatment over on my Periscope channel (Boop.live) and many of you have commented on how noticeable the difference is following my Brazilian Blow-Dry treatment.
The seanhanna Putney Salon

A pleasure of mine since moving to London is definitely getting to visit and experience the amazing salons which this city has to offer. This was my first visit to a seanhanna salon and it definitely won't be my last. I loved how friendly the styling team were; they took time to show me around the salon and  answer my questions about the different treatments. I also loved the hair-wash area! This totally looks like something out of a futuristic movie.

I would love to hear from you in the comments below. Have you tried any of these hair treatments?