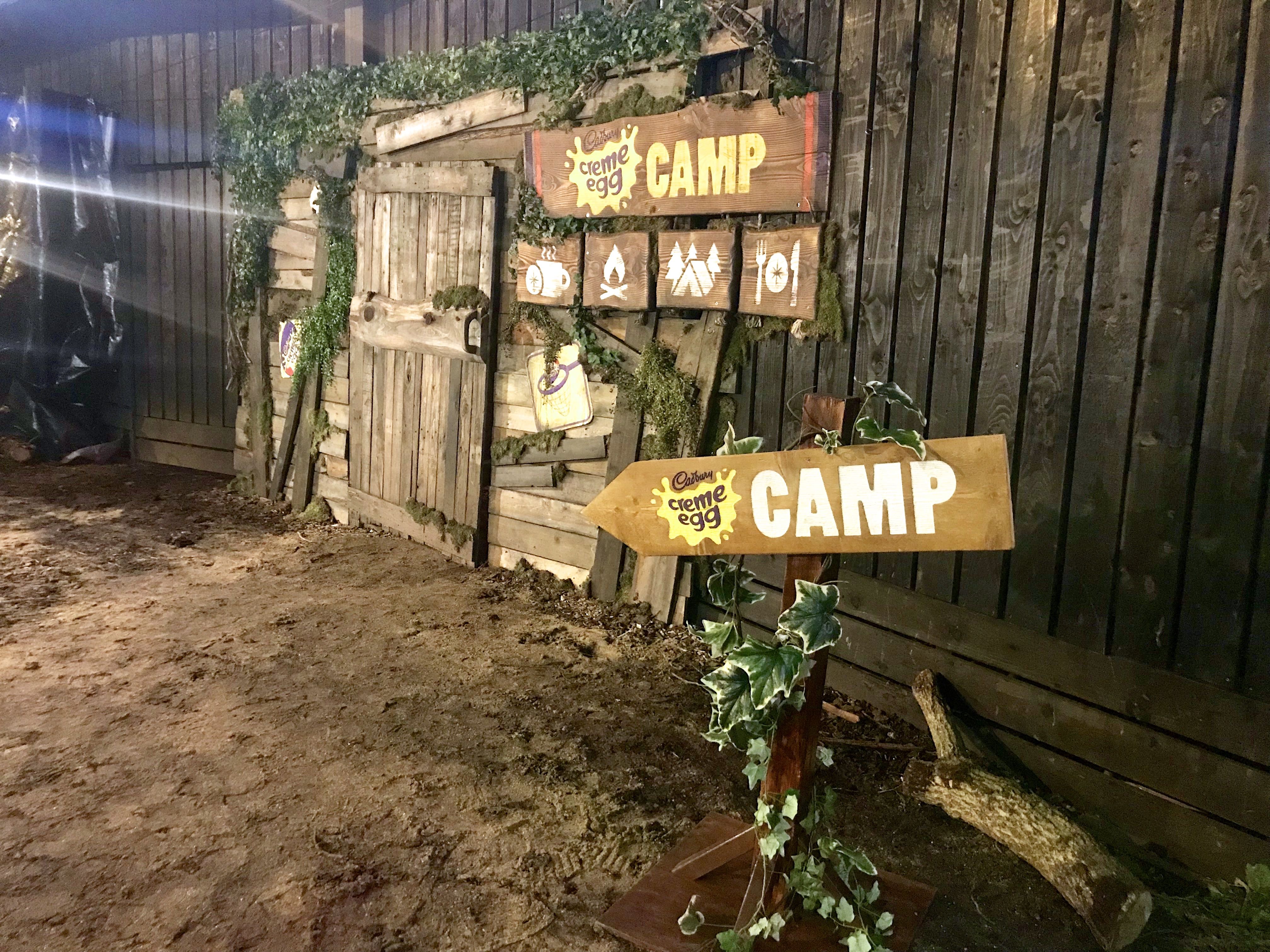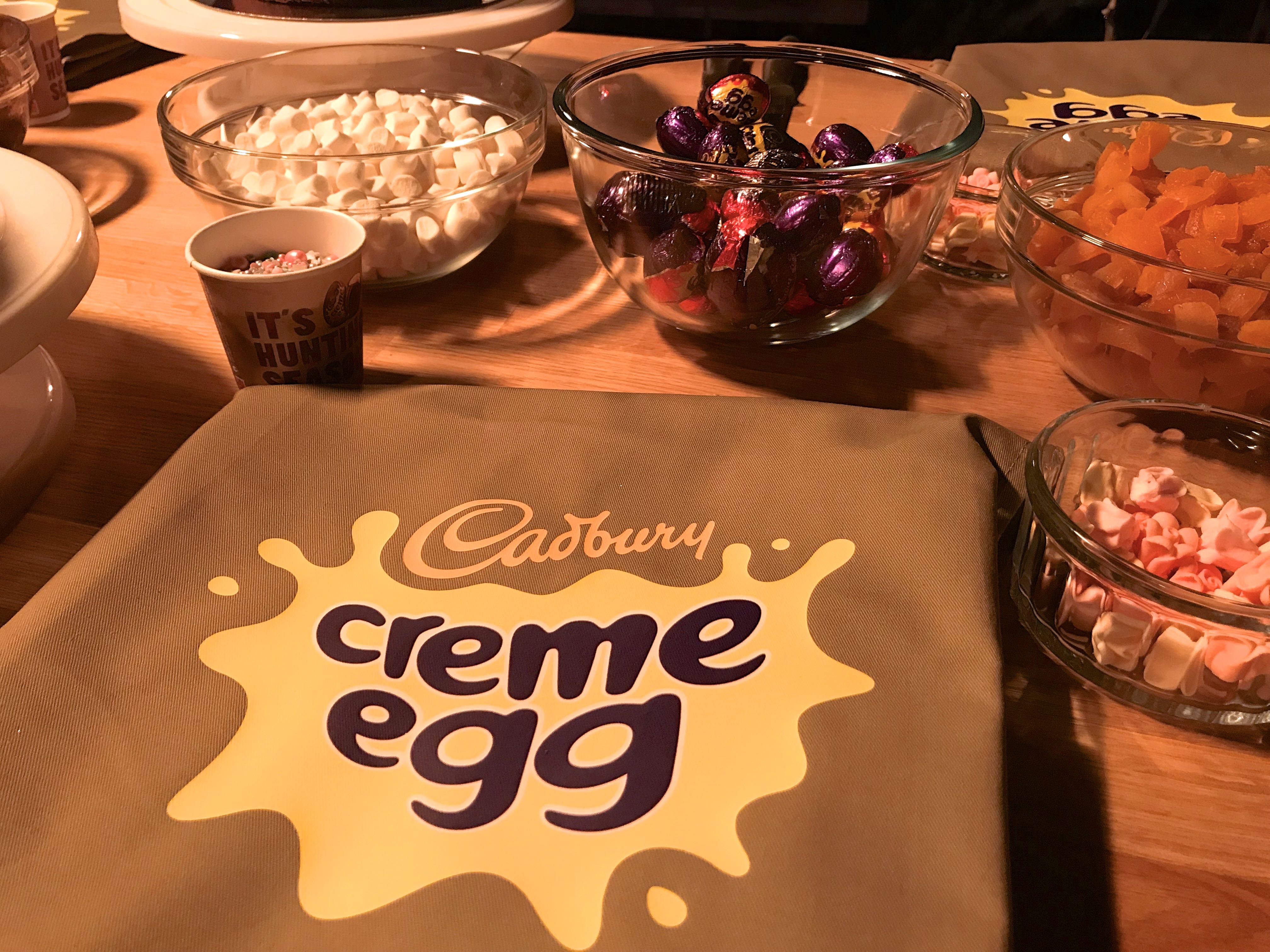 Last week Cadbury invited me along to a baking masterclass hosted by Georgia's Cakes at the Creme Egg Camp in London. If you follow me on Instagram (@Bec_Boop) you might have spotted my instagram stories from the event. I'm no baker but I sure do like cadbury chocolate and creme eggs so there was no way I was missing this masterclass!
Creme Egg Camp
When we arrived at the creme egg camp in Shoreditch we were treated to prosecco and the yummiest creme egg flavoured treats! I was pretty hungry after a long day at the office so wasn't long before I was tucking into the chocolate gooeyness. The creme egg camp is a pop-up favourite in London and is open in Shoreditch until this Sunday. All proceeds go to the Prince's Trust and even though online tickets are sold out the Creme Egg Camp still welcomes walk-ins.  For £5 you gain entry to the creme egg camp to explore and indulge in creme egg treats. Keep an eye out for other creme egg camp pop-ups opening soon, they're definitely worth a visit and make for a fun alternative evening out.
I tried out the Fire-Pit Toasties which were so delicious! A creme egg toastie, I mean how have I never thought of this before! I also sampled the Woodland Waffles and Campfire Cookies until I could eat no more.
Creme Egg Baking Masterclass
After this it was onto our exclusive creme egg baking masterclass hosted by Georgia's Cakes. I'm no expert at this but Georgia kindly took us through all the stages of cake decorating and I really enjoyed it! While decorating we were treated to more creme egg treats (and even more prosecco). This is one of Georgia's recipes which she created in collaboration with creme egg. We had free reign to decorate our creme egg cakes however we liked. I added lots of creme eggs on top and finished with a glitter cake spray. I think it turned out pretty alright and it definitely tasted great!
I'd love to hear from you in the comments below. Have you tried any fun creme egg recipes?
*Thank you to Creme Egg for partnering on this post.
Connect with Bec Boop everywhere!