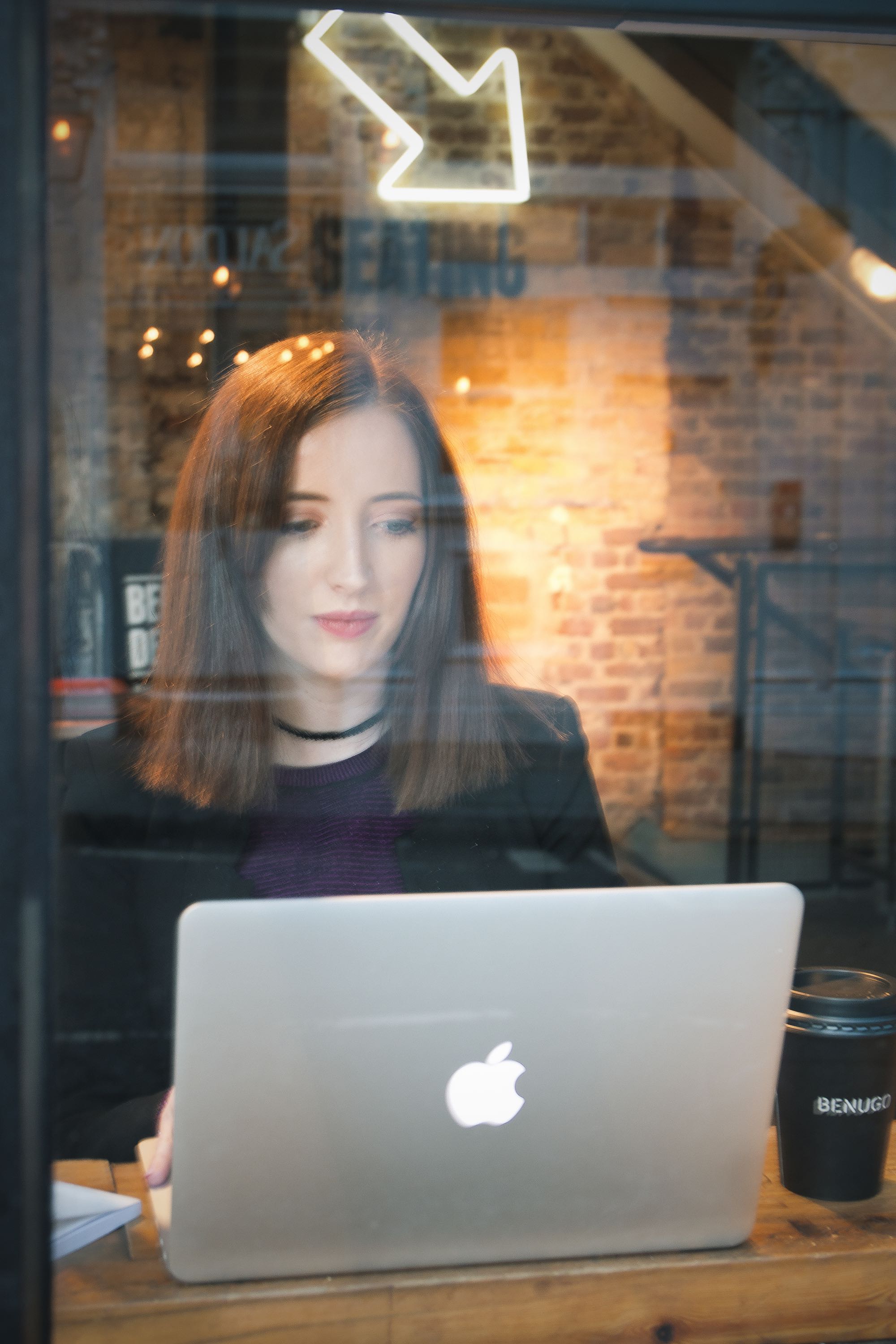 The most recent blog post here on BecBoop was on October 13th (How to Style the Aviator Jacket) – nearly one month ago. In the run-up to sharing that fashion blog post I admittedly had not been posting as often as usual on here. That makes me sad. I ended up taking an unintentional blog break for a few weeks and today I'm back feeling more motivated and inspired than ever!
Why I took a Blog Break
This is definitely not the first blog break I have taken here on BecBoop and probably not the longest break either but for some reason it feels like a biggie. I felt totally uninspired and had absolutely no interest in logging into my wordpress account to work on my blog. I don't think that has ever happened before! My love for all things social media began to dwindle and I found myself posting on twitter only a couple of times a week – again, that never happens!
I've read lots of blog posts recently about bloggers taking a break or going through a digital detox for many different reasons – self-care or other. My reason for taking a blog break recently is somewhat different. To put it simply my work life took over. Most BecBoop readers here are aware that I work in a full-time role in the world of audit and as I progress through my career it gets busier and busier with every day that passes. I have spoke about my accounting career previously in this blog post and as I tend to try to give 110% to everything I do I just couldn't find the time to focus on creating content here on my blog. I love my job and I am so determined to be as successful as possible and that somehow took over recently.
I would be too tired in the evenings to write a blog post or edit photos and would tell myself – "it's ok, I can just get up early tomorrow and work on my blog or else do it tomorrow night after work.". Yet in the mornings I already get up ridiculously early to get to work and no longer have time to fit in the early morning blogging sessions. And soon enough it would be evening again and the cycle would continue until I would be pushing out blogging by one week or more.
I work very long hours and as I've mentioned before – I have a really great group of friends at work who make every day so enjoyable and fun! So when I was finished in the office after a long day I would love nothing more than to hang out with my friends and enjoy a well-deserved glass of prosecco! My friends and family have always encouraged me to continue working on my blog as they know this is my passion – but I've realised the passion has to come from within and sometimes that just takes a little time to rediscover. There is absolutely no harm in taking a break!
I also found myself making more time to just chill out on my own and unwind by watching a Netflix series or two (loving Riverdale at the moment!). Two years ago I gave up watching all television and online tv series in an effort to be more productive on my blog however lately I've been treating myself to the occasional Netflix show here and there and really enjoying it!
On top of this I had a lot of work related travel recently including business trips to the US, Paris and Brighton. Travel – as much as I love it, really takes it's toll on my strength and ability to keep going at top productivity every day running this blog.
After this most recent blogging break I've realised I need to find a new balance between my blog // day job // social life. What worked in the past won't work forever and this strategy needs to adapt as I progress through life. I'm excited for this challenge however. As I sit here writing this open blog post I'm proud to say that I've already wrote and scheduled two other posts to go live this week and I'm feeling so back on the game!
How to Return From a Blog Break
Here are some easy tips that worked for me in returning from this blog break:
Collaborate – I always feel full of inspiration after shooting with my blog photographer Alina!
Plan – Make a rough plan of the content you want to create and share over the coming months. You don't have to strictly stick to it but it will help guide you in the return to blogging.
Time – Take as much or as little time as you need away from your blog.
Bulk create content – When you are ready to return to blogging prepare a number of posts so that you don't quickly fall back into the feeling of lack of inpsiration for content.
Reassess the social media channels you are using – right now I am less on Periscope and planning to focus more on the social media channels which I enjoy the most while still being able to engage with my community as much as possible (Twitter @BoopFashionista, Instagram @Bec_Boop and Snapchat Bec_Boop). You don't have to be present on every social media channel!
Remember – the reasons you love blogging!
I'd love to hear from you in the comments below! Have you ever taken a social media or blog break? How did you find it and what are your tips for returning to blogging?
Photography
Connect with Bec Boop everywhere!