That's it. The Galway Races are over for another year sadly. If you follow my social media platforms there was no avoiding the Galway Races festival last week. I shared behind the scenes getting ready for the races with my sister over on Snapchat Bec_Boop and on my Instagram Stories Bec_Boop. I usually cover my Galway Races experience annually in style round up blog post but this year I thought I would share the 'Getting Ready for the Galway Races' experience first and follow up with our style post. P.S. make sure to follow my sister @Stephy_Casserly over on Instagram too!
Of course BecBoop readers will know that the Galway Races are a horse racing festival I attend every year with my family back home in Galway. It's pretty much the social calendar highlight of the year in Galway and I try to make my way home from London each year for it. My sister and I tend to go all out during the days we attend the Galway Races with early starts to fit in all the prep ahead of the first race of the day. This year due to work commitments I was only able to attend the races on Monday and Tuesday so we definitely made the most of it!
Get Ready for the Galway Races with my Sister
Makeup for the Galway Races
Each day we started at 9am in Matt O'Flaherty's chemist in Galway for our makeovers with PRmakeup (@Prusiecka on instagram). Now both Stephanie and I have had our makeup done by the suberbly talented Patrycja many times before so we were really excited to be treated to Galway Races makeovers this time. Patrycja can work absolute wonders and I was, as always, stunned by the transformations she created with her makeovers for us!
Our Day 1 makeup looks were quite classic with a heavy smoky eye, lashes, nude lips and a heavy eyeliner. I loved it! For Day 2 Patrycja went for a little more creative look adding bold yellow shadow to Stephanie's eyes and blue gemstones to the edges of my eyes. These looks definitely caught the photographers eyes as we made it into a number of National and Local newspapers the next day, including the front cover of the Irish Independent!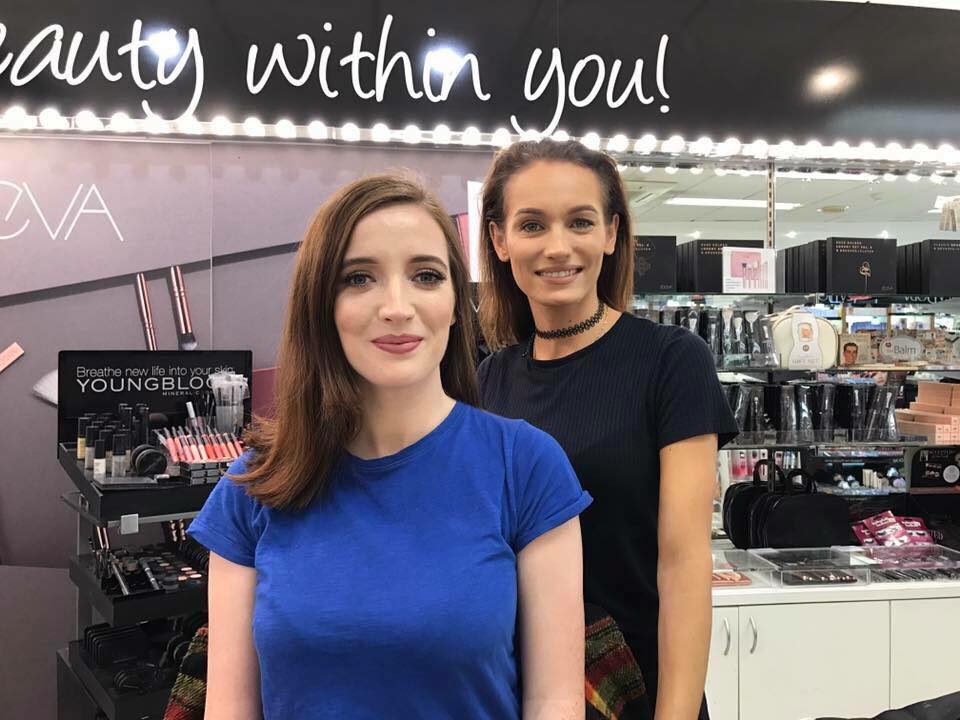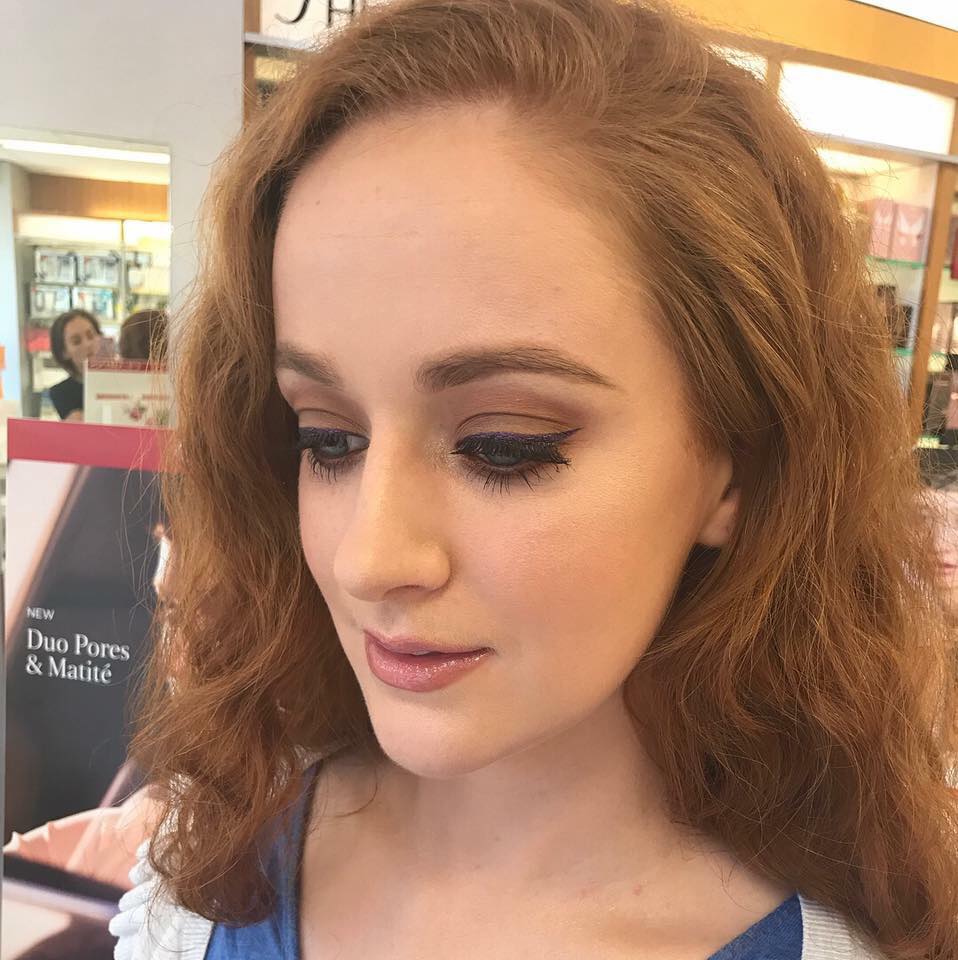 Galway Races Hair Styles
After our early morning makeup appointment we headed straight down the street to Visage Hair Design on Market Street in Galway. We went for glam up-do's for both days at the Galway Races. The hair stylists after getting us some much-needed coffee started with curling our hair before creating the most beautiful up-do for each of us. For Day 1 Stephanie had a half-up, half-down hairstyle which looked amazing underneath her Mark Garvie Millinery floral crown headpiece. I went for a tight, styled up-do both days. It can be quite windy out at the racecourse so I wanted something that would stay in place all day underneath my headpiece.
I absolutely loved our hairstyles and will definitely be back to Visage Hair Design again for next year's Galway Races. Before we left the hairsalon the lovely team made sure we were fully equipped with Visage Hair Design umbrellas to see us through any unfortunate weather at the race-track!
I definitely recommend booking in for a professional makeover and hairstyle if you are attending the Galway Races. It makes the rest of your preparation so much easier as you literally just have to put on your hat, outfit, bag and you're good to go!
I would love to hear from you in the comments below. I hope you enjoyed our Get Ready with me for the Galway Races post!
* We kindly received the makeovers and hairstyles complementary.
Connect with Bec Boop everywhere!
If you enjoyed this blog post you might also like:
Ladies Day at the Galway Races
A Day at the Galway Races with Ladbrokes