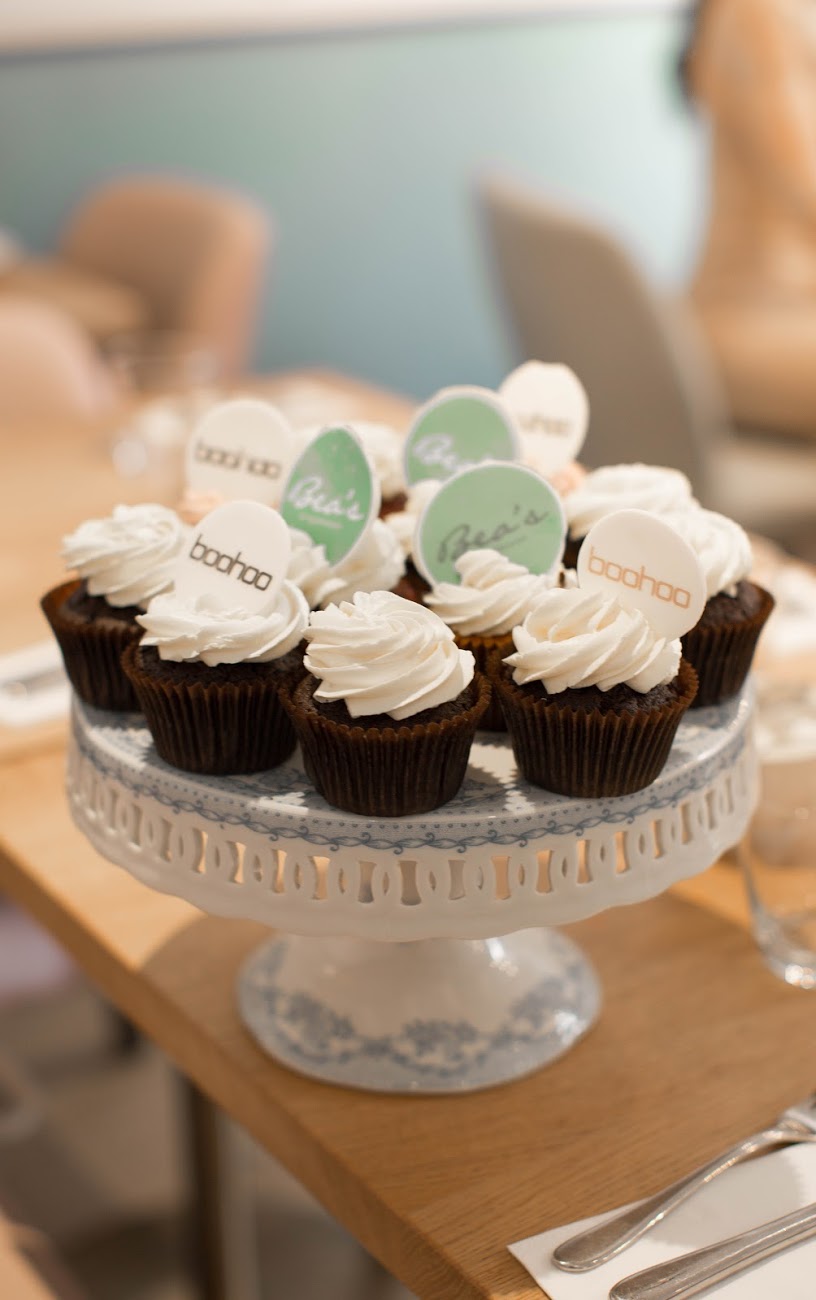 Hello, it's me. I know it's been a little quiet here on BecBoop recently but I've been catching up a lot after my travels. Last Sunday I was invited along to a fabulous afternoon tea for the Boohoo occasion wear bloggers event.
My Boohoo Occasion Wear Outfit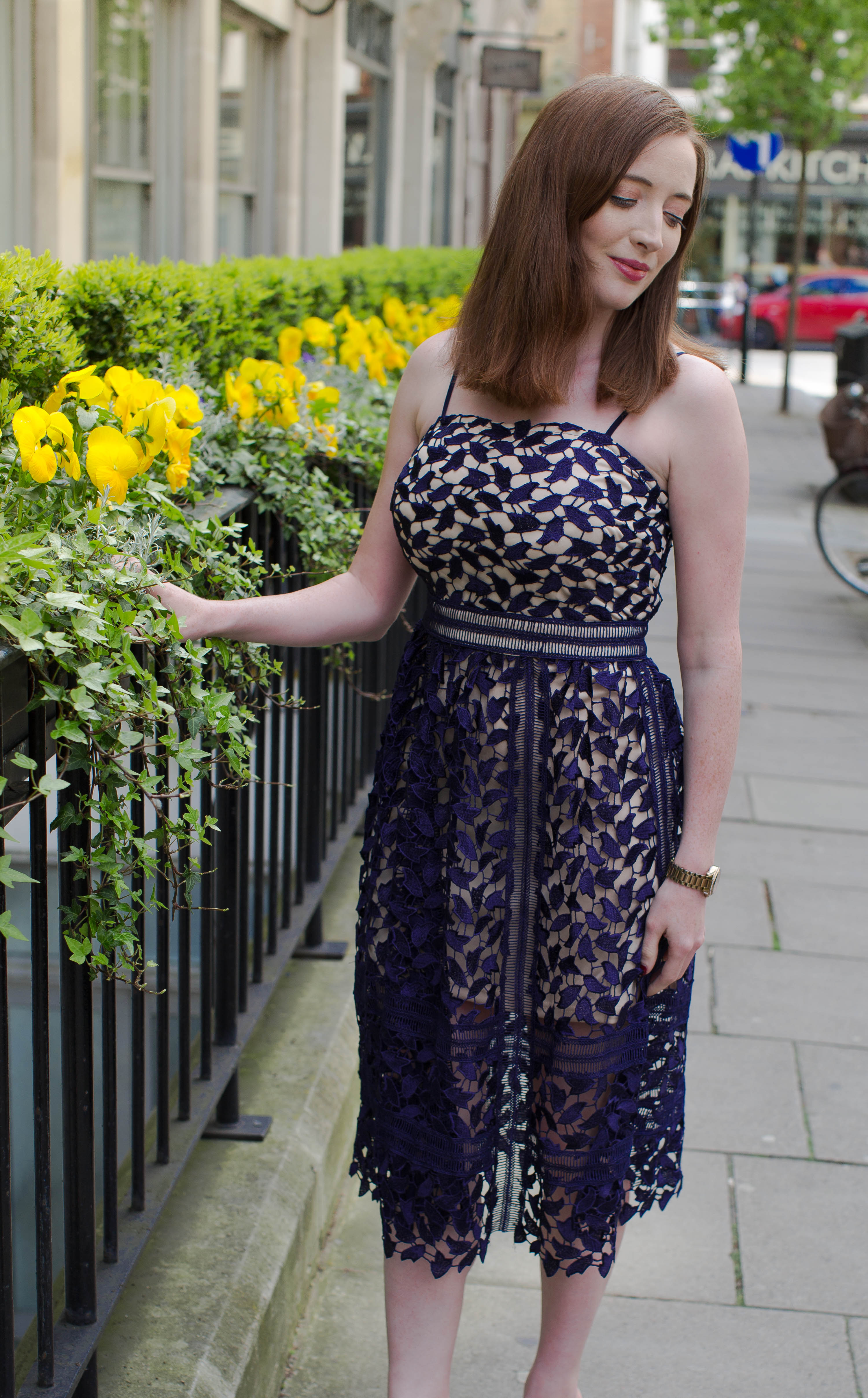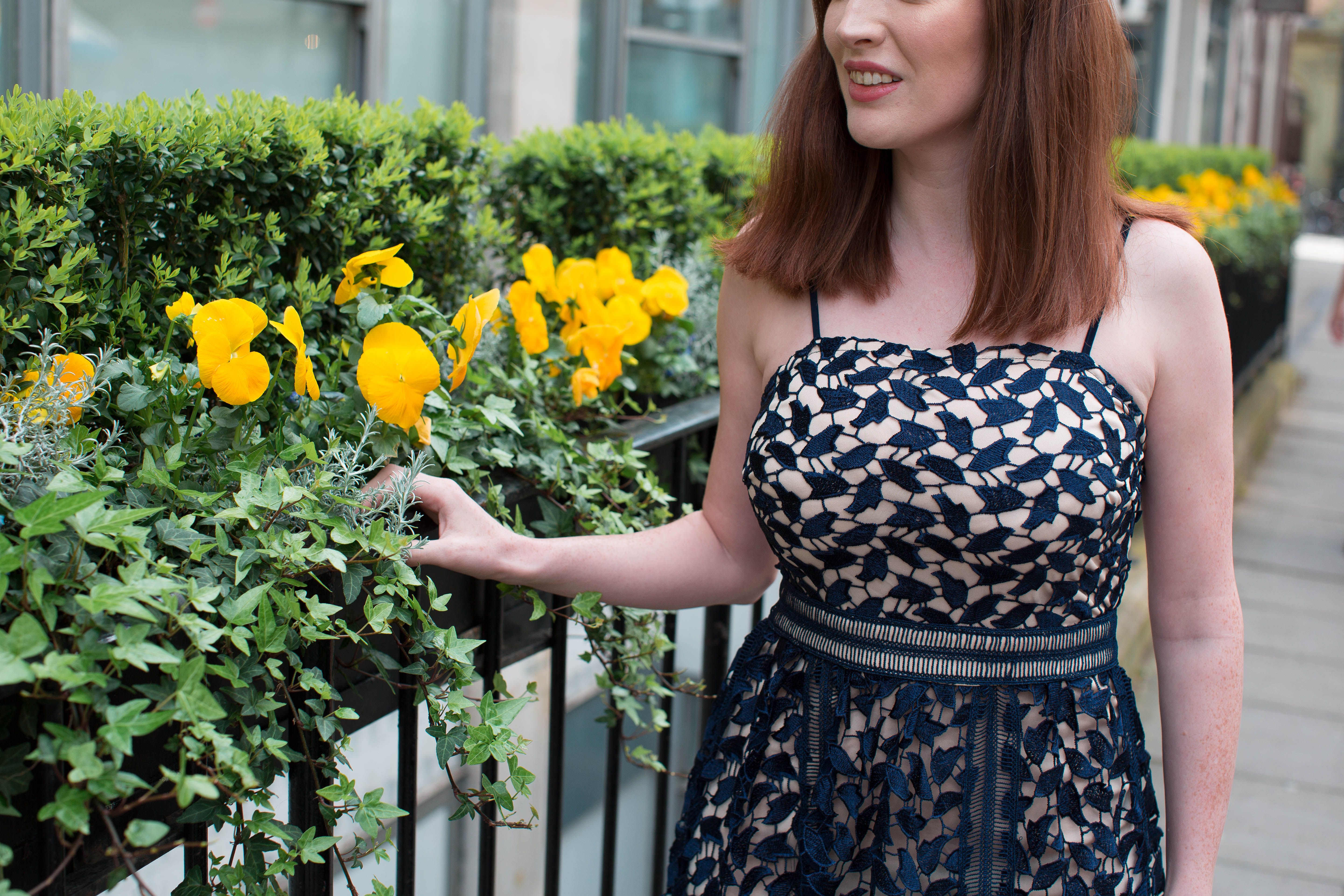 In the run up to the event I was treated to a dress from the Boohoo occasion wear collection. I have been loving this style of layered, midi dress lately so I went for the Boohoo Harlow Corded Lace Detail Midi Skater Dress. Usually I would steer clear of dresses of this length or style but I loved everything about this one and couldn't wait to style it for the afternoon tea event. I teamed the dress with a simple pair of pink suedette mules with frill detail. We are having fab weather in London at the moment so I didn't even need to add a jacket.
Shop the outfit

Afternoon Tea at Bea's
The afternoon tea event took place at the famous Bea's of Bloomsbury in London. I love afternoon tea but it's not a treat I have time to enjoy very often so I was really grateful for this Sunday event. We were treated some badly needed coffee followed by a selection from the afternoon tea platter available at Bea's. I was snap happy sharing much cupcake goodness over on my Instagram Stories (Bec_Boop).
Photos via Boohoo
I would love to hear from you in the comments below. What would you wear for Summer afternoon tea?
* Affiliate links have been used in this post
Connect with Bec Boop everywhere!
If you enjoyed this blog post you might also like:
Espadrilles guide – the perfect Summer shoes