I will be going along to my first tennis event, the Champions Tennis, in two weeks time and I am pretty excited about that!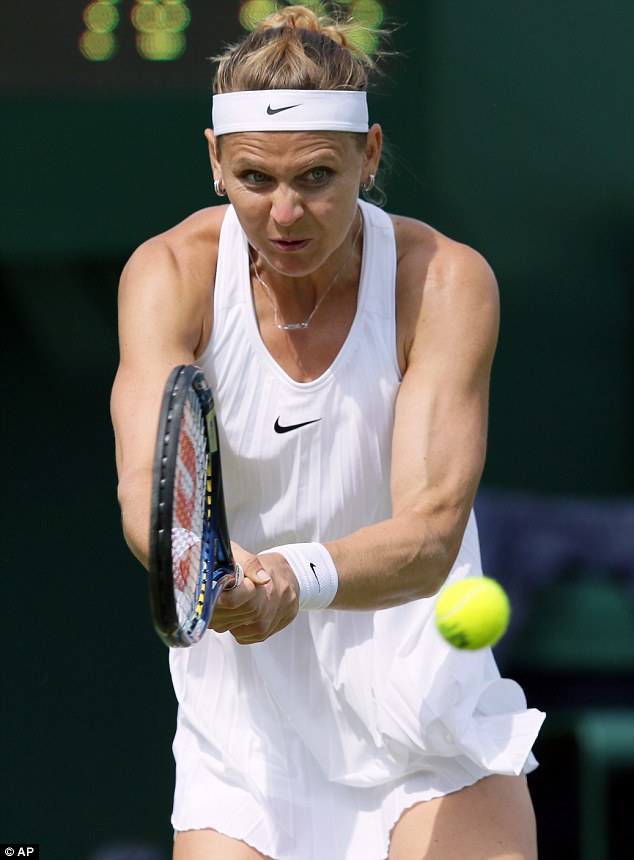 In the build up to attending the Champions Tennis event at Royal Albert Hall next month I have been reminiscing about some of the most iconic moments in tennis history. Now, it is no secret to BecBoop readers that I am hardly what you would call a sports fan! For me, what sticks out in terms of tennis history is the fashion moments and how these are so striking as compared to other sports where fashion may not be called into question so much. Brands battle for sponsorship and creating custom sports-wear for the ladies to wear which are also fashionable. Sometimes they get it wrong.
An iconic fashion moment in tennis which definitely stands out for me, probably because it is also pretty recent – those Nike tennis dresses which led to some Marilyn Monroe-esque snaps from the court. As I am such a big twitter user I remember these dresses being all over the social-media platform at the time driving the business of fashion in tennis conversation. Czech tennis player Lucie Safarova in particular had a difficult time of it trying to manoeuvre the game in a dress that reminded some of little more than a nightie. Apparently the dress was later lengthened for some of the other players that were sporting it.
Attending the Champions Tennis
So why am I discussing tennis here on BecBoop you ask. Well, because I am going to be attending the Champions Tennis event in early December to cover the event LIVE on my Periscope channel Boop.LIVE and other social-media platforms (so make sure you are following me @BoopFashionista!). This will be the 20th anniversary of Champions Tennis at the iconic Royal Albert Hall venue. I am honestly so excited guys!! If you want to go along there are still tickets for Champions Tennis available here.
Champions Tennis is the season finale to the APT Champions Tour featuring former Grand Slam champions, World No. 1's and national icons, taking place in one of London's most famous event venues. I will also be sharing lots of coverage on my Snapchat channel Bec_Boop so make sure to add me over there too.
What is your most iconic moment in tennis history? Let me know in the comments.
Don't forget! I am currently running 4 weeks of beauty giveaways on twitter so make sure to follow @BoopFashionista and retweet my pinned tweet to enter.