URBAN DECAY NAKED FLUSHED DOUBLE ENDED BRUSH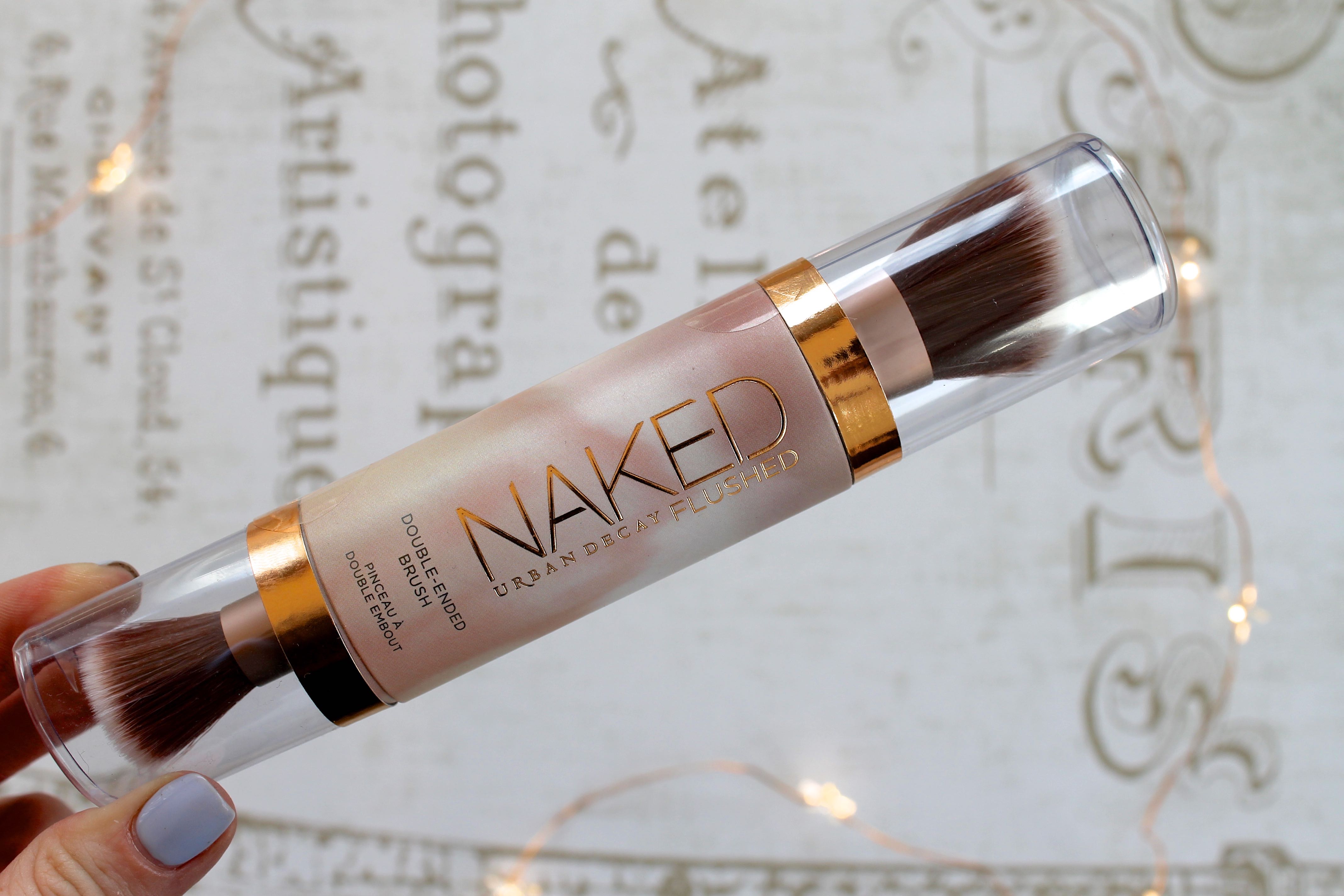 Happy Monday! After picking up the Anastasia Beverley Hills Pro Series Contour Kit during my recent US visit I had been on the hunt for a good contour brush. There are so many options out there and when a contour kit comes without a brush it can be difficult to figure out what type of brush to use. While I was in Sephora the Urban Decay Naked Flushed Double Ended brush was recommended to me. At this stage however my beauty budget for the trip was almost at breaking point so I gave it a miss…but of course arriving home with a new contour kit and no brush is not much good! So I found myself heading into Urban Decay in Covent Garden once back in London, to pick this baby up. Again, I asked the sales assistant if this brush was a good recommendation for contouring and she also agreed.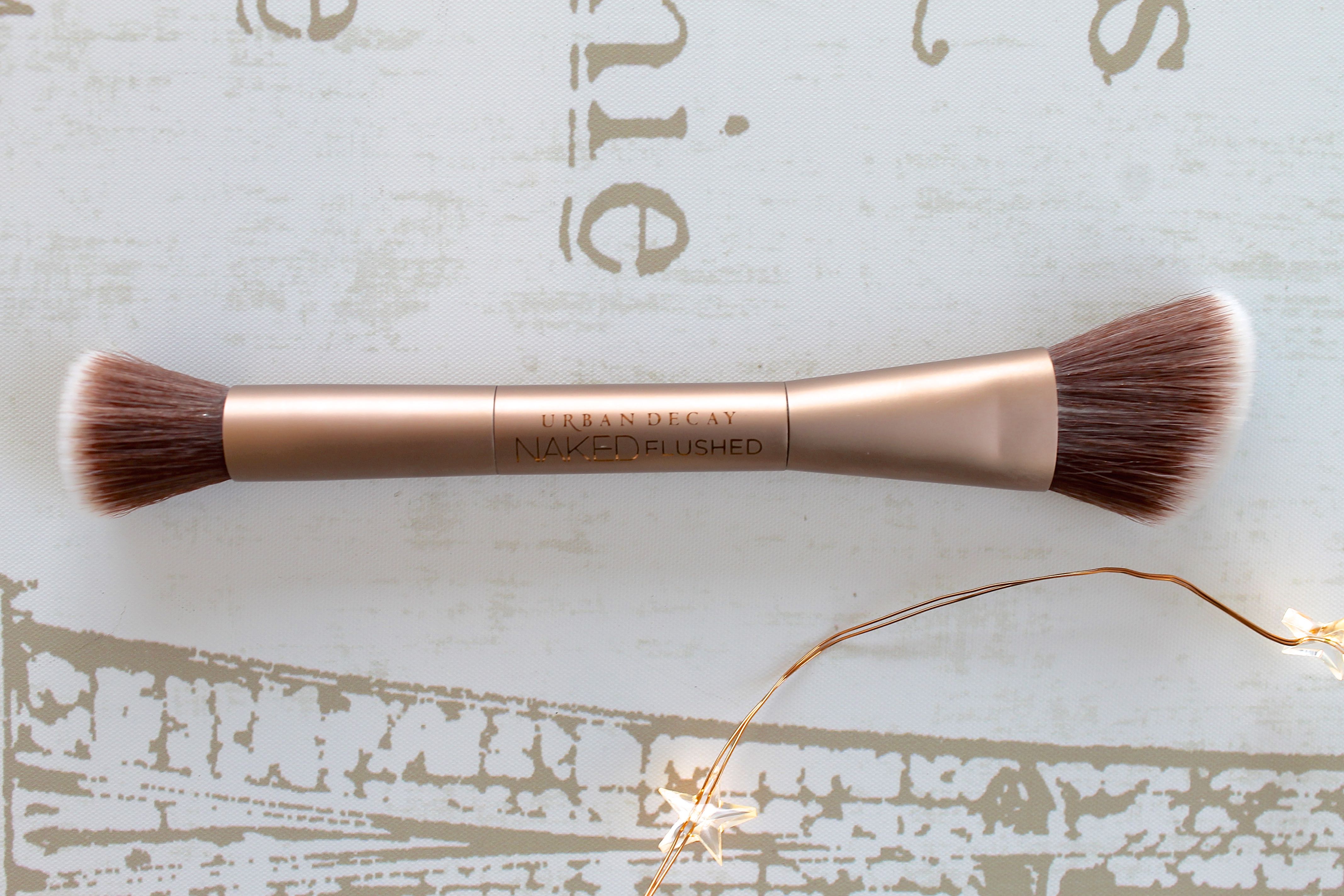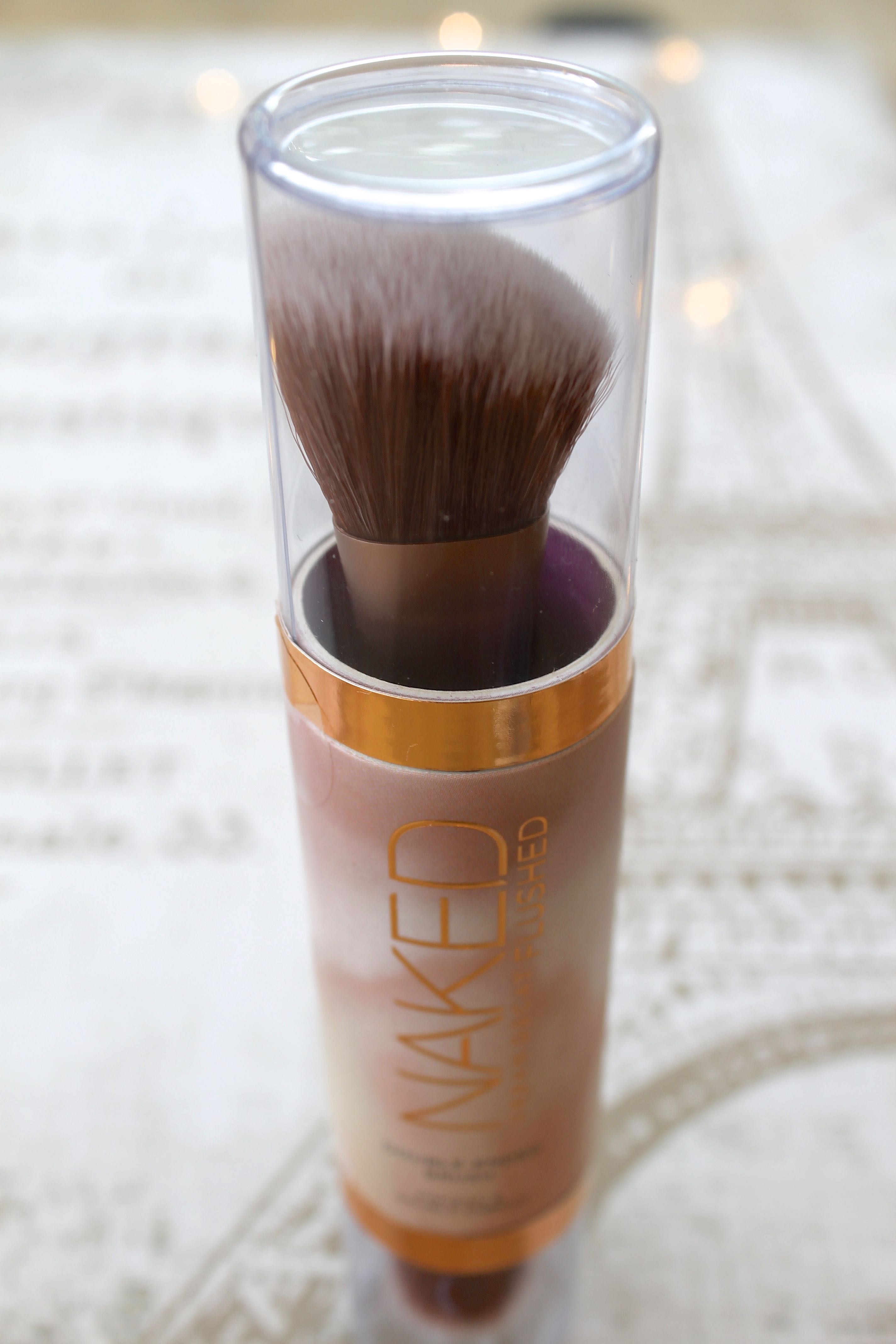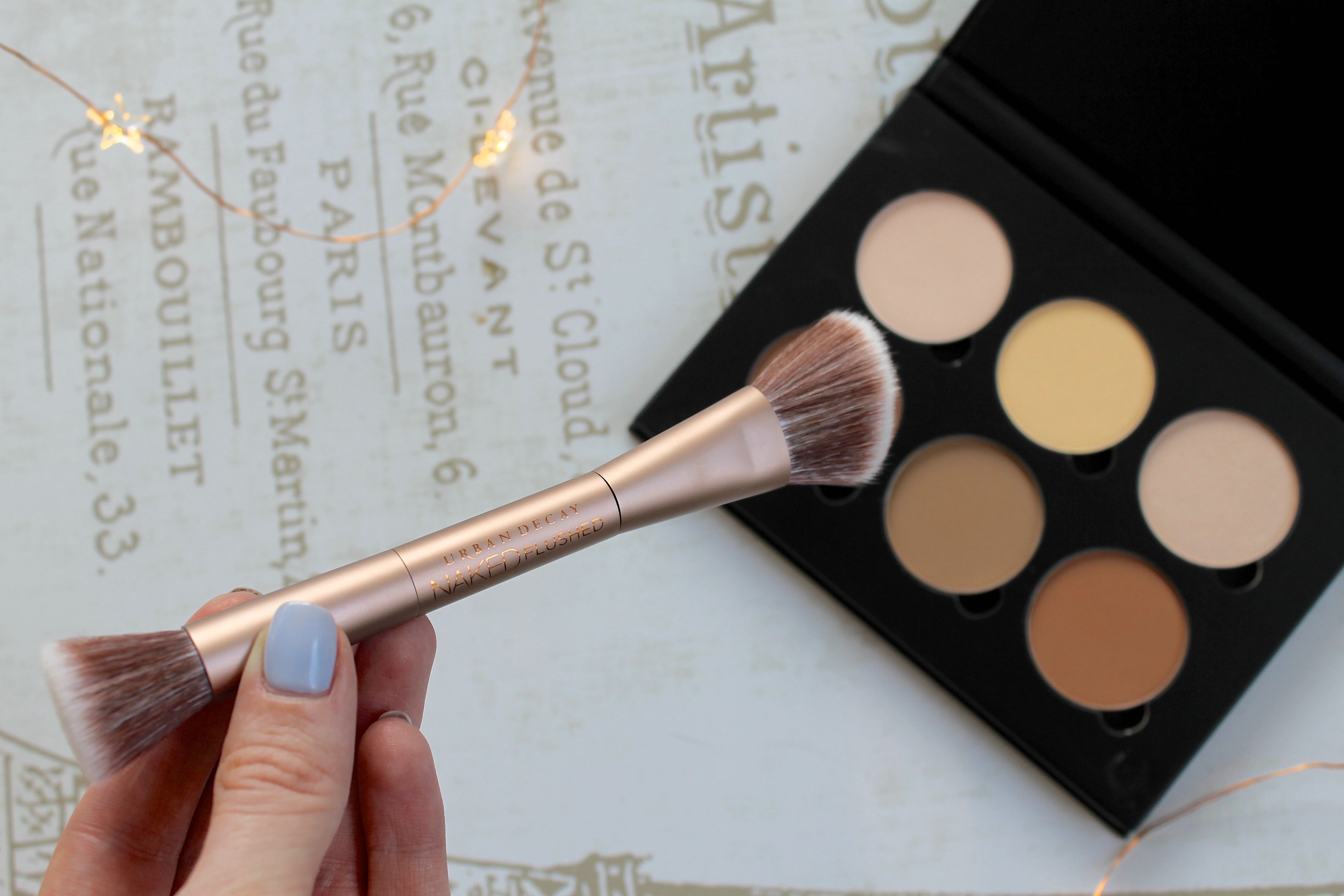 First Impressions
The Urban Decay Naked Flushed brush is a brush designed for use with the Urban Decay Flushed palette, which I am yet to try. At £23 it is a double ended brush which can be used to apply bronzer, blusher and highlighter, making it your perfect contour companion. On one end there is a fluffy angled brush which is great with blush and bronzer, on the other a smaller, tapered brush for applying highlighter. Since the brush hair is made from recycled PBT bottles material that makes it cruelty free and vegan.
My Thoughts
I've found your contour kit's best friend! I am all about simplicity and since I travel so much with work, this double-ended brush is the perfect addition to my makeup kit. I adore Urban Decay products, as you know I have wrote about them many times here on BecBoop, yet this is my first time trying one of their makeup brush offerings. I like the size of the brush, it's very easy to hold and apply. Both ends of the brush make blending incredibly easy. For contouring I used the larger end of the brush for adding sculpting powders and the smaller end for applying highlighting shades. The tapered end of the brush in particular makes applying highlighter a dream, especially on the top of your cheekbones. I found the brush to be super soft and would strongly recommend it as a beginners brush for contouring. A lot of the contour brushes I have seen previously are big and scary looking! This on the other hand makes it really easy to  build up product while contouring or sculpting as it is quite small and dainty.
I would love to hear from you in the comments below. What is your favourite brush to use for contouring.