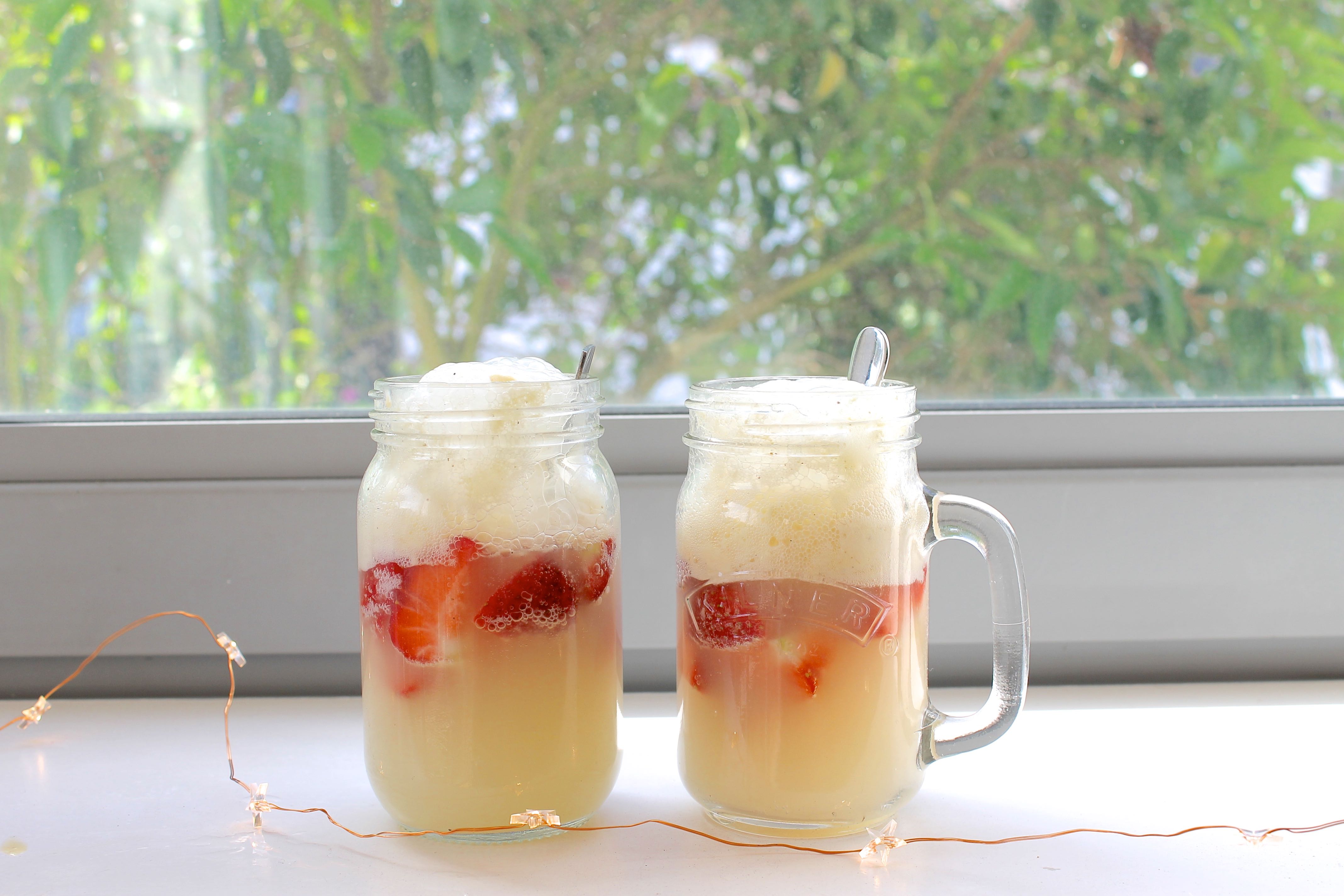 Trying something a little different out on BecBoop today and I hope you enjoy! I am by no means skilled in the kitchen so when I have friends over or I am treating myself I tend to go for easy and fast recipes. This Summer I have been particularaly drawn to prosecco cocktails. They look super pretty and are surprisingly deceiving in how easy they are to put together! I spotted this idea for prosecco ice-cream floats over on Pinterest recently and had to give it a go by adding some fresh strawberries to create a Strawberry Prosecco Float.
Recipe
Preparation time: 5 minutes
Ingredients: Premier Estates Prosecco*, 4 fresh strawberries and vanilla ice-cream
Clean the strawberries and chop into quarters
Add half of the chopped strawberries to each glass
Add two scoops of vanilla ice-cream
Top up with Prosecco
Enjoy your Summer sip!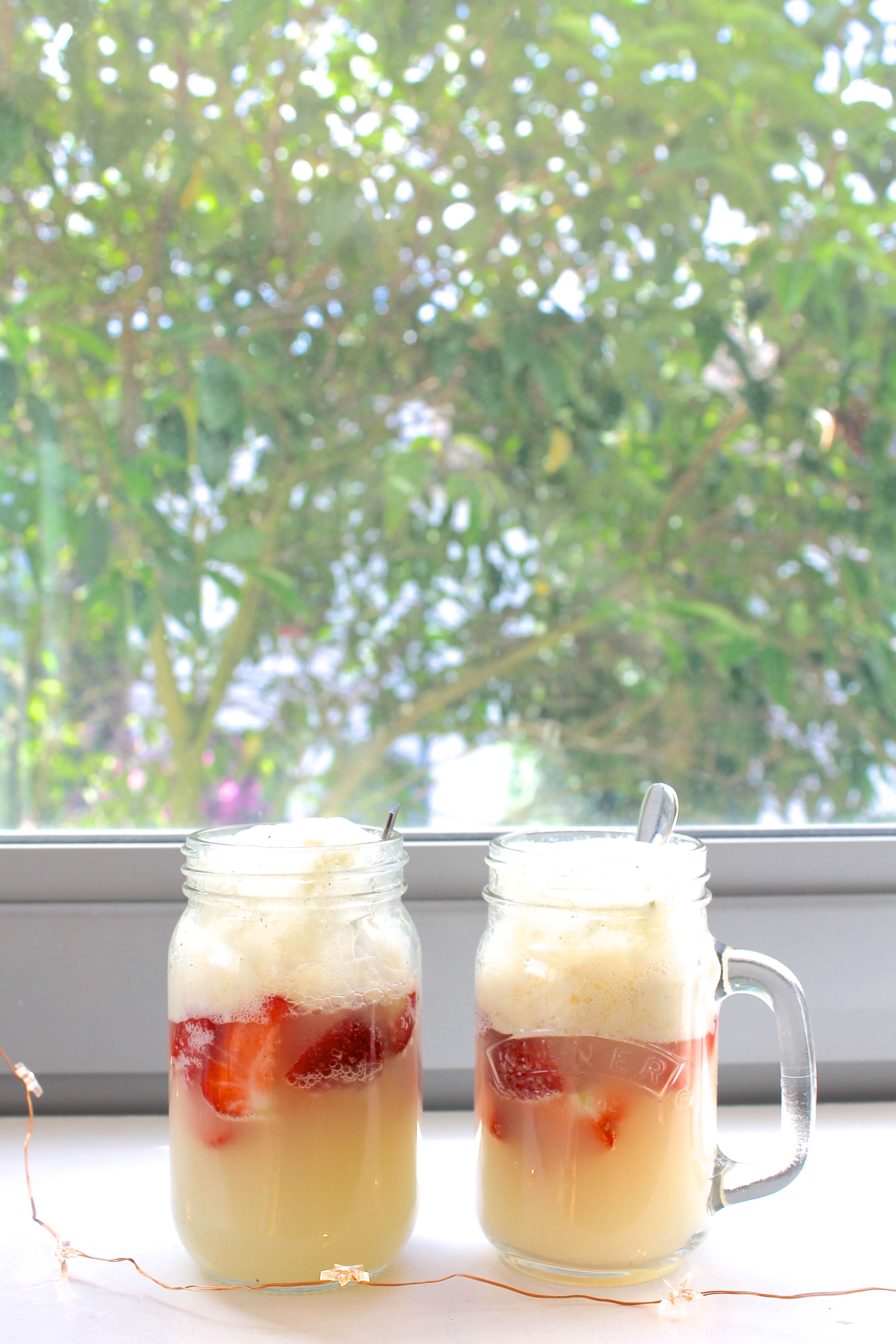 I told you it was easy 🙂 Premier Estates Wine recently sent me out some samples of their prosecco and I was dying to get creative. I think a prosecco float is the perfect Summer sip!
I would love to hear from you in the comments below. What is your favourite Summer drink?