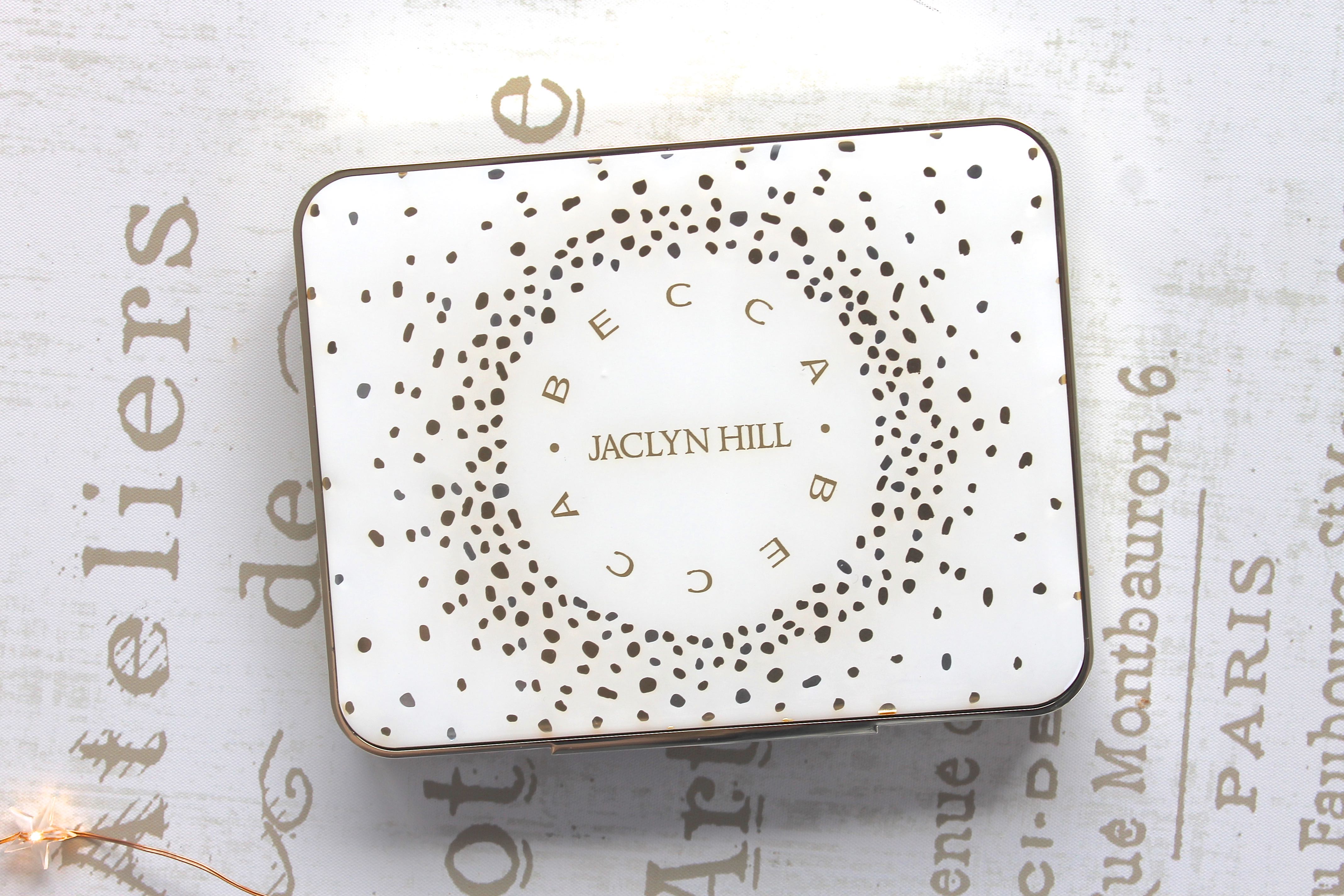 This is the prettiest palette i have ever laid eyes on! I spotted the Becca Cosmetics Champagne Collection during one of my many visits to Sephora when I was in the US recently. Here in the UK Becca products are available on Space NK however this face palette was sold out pretty quickly! I was lucky enough to spot one in Sephora – the Champagne Collection Face Palette before I left New York. The limited edition Champagne Collection Face Palette was released as part of the Becca collaboration with popular Beauty Vlogger Jaclyn Hill.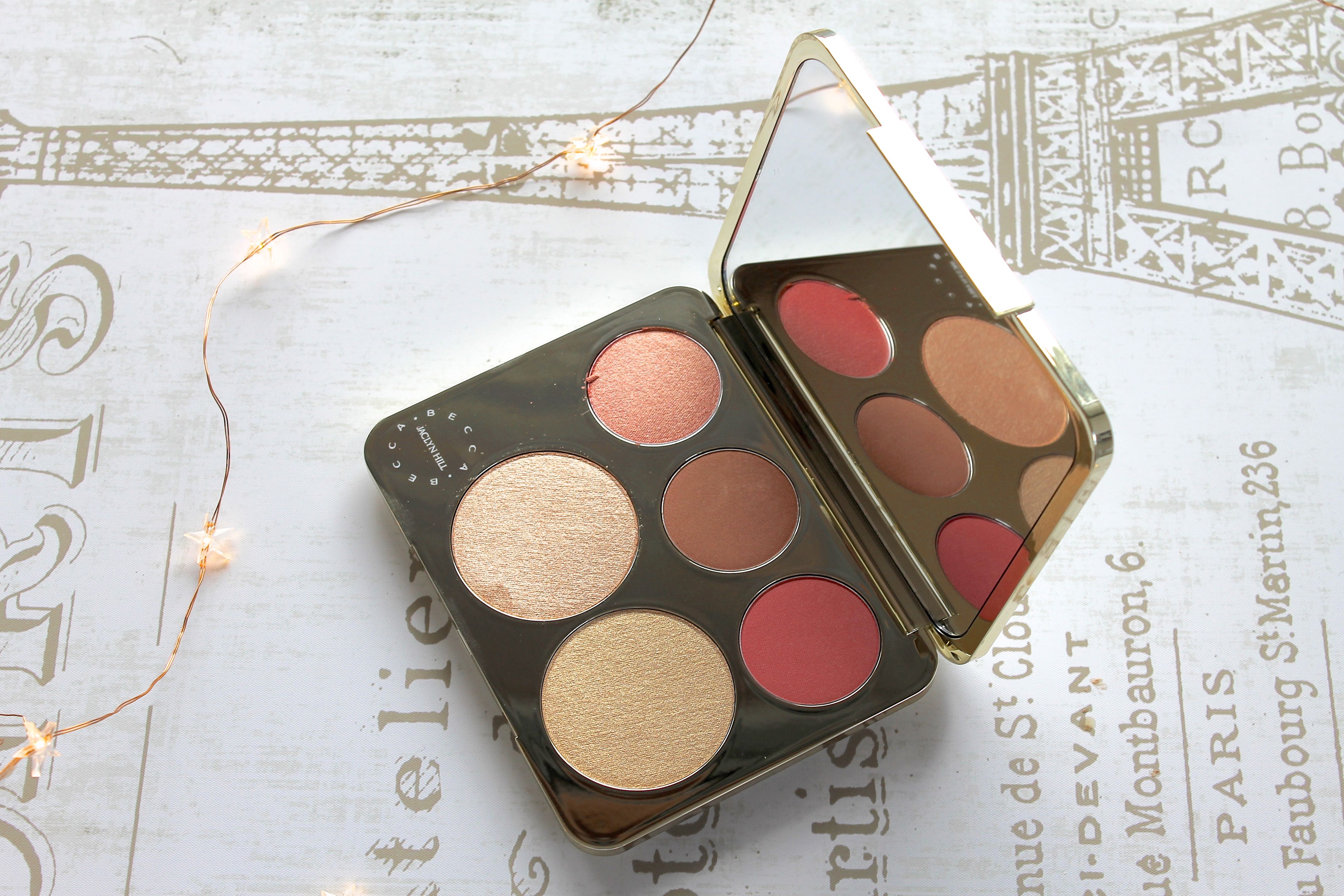 First Impressions
The images really do the talking here. The Becca x Jaclyn Hill Champagne Collection Face Palette comes in the most luxurious and yet travel-proof packaging. The gold and white casing with fun confetti detail opens to reveal five shades along with a large mirror. There are three blush shades – Rose Spritz (luminous blush), Amaretto (mineral blush) and Pamplemousse (mineral blush). There are also two larger highlighters – the much talked about Champagne Pop and Prosecco Pop. Both highlighters are from the Shimmering Skin Perfector range from Becca. Three of the shades in the palette are of a shimmering finish with two of the blushes having a more matte finish.
Overall I love the face palette. It's like nothing I currently have in my makeup collection and while I compared it to the Anastasia Beverley Hills Gleam Glow Kit in this Sephora US Haul blog post, I definitely think the Becca offering is more versatile as it contains such a wide range of shades in one palette. Each of the blushers and highlighters are extremely pigmented and as I am so fair-skinned I had to really take it easy in applying the colour. That's not to say I couldn't wear them, as they are quite well suited to most skin tones but I probably had to use a lesser amount of product than most. There are definitely shades in this palette which I would find more wearable than others, more on that below.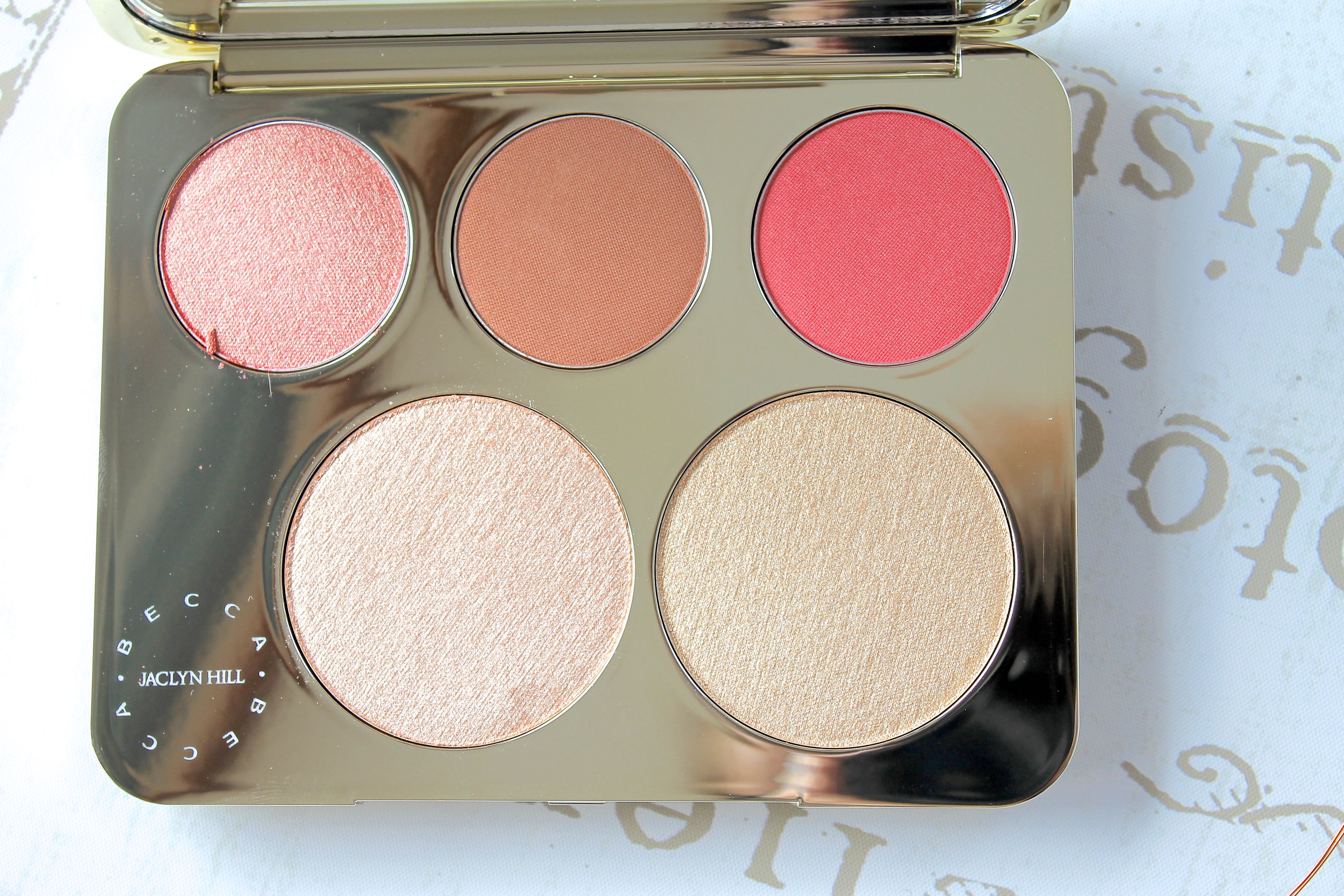 My Thoughts – Blushers
I absolutely adore Rose Spritz, this is the shimmering blusher in the palette. Rose Spritz is a light, almost rose gold shade with a dewy finish. This is the luminous blush which Becca say was inspired by the Shimmering Skin Perfector and you can definitely see that in the texture and formula. Rose Spritz is one of my favourite blusher shades of all time now, the gold shimmer makes it so unique.
Next up are the two mineral blush products – Amaretto and Pamplemousse. Both of these blushers are matte and have a very bold finish. On a fair skin tone, such as mine, Amaretto reminds me more of a contour or bronzer shade than a blusher. This is how I ended up using it, just a teeny amount of the product under my cheekbone to add some structure. In contrast Pamplemousse is most definitely a blusher! It is a vibrant pink tone is super pigmented. The mineral blush products blend really well however pamplemousse is definitely the shade I would get the least amount of wear out of.
My Thoughts – Highlighters
Can we take a moment to appreciate the seriously epic highlighters in the Champagne Collection Face Palette! These are heaven in the form of a highlighter. The Becca Shimmering Skin Perfector shades are renowned for being super pigmented and in their pressed powder form are described as a creamy powder luminizer that absorb and reflect light for a superb natural glow.
Both highlighters have a slightly more bronze tone to them than my everyday go-to highlighters (currently Charlotte Tilbury Bronze & Glow which is more of a white/cream tone highlighter). Both higlighters are a dream to apply, again applying sparingly using a fanned brush or similar brush. I found myself more drawn toward champagne pop as I loved the look of the gold shimmering finish against my skin tone.
I would love to hear from you in the comments below. Have you tried any products from the Becca x Jaclyn Hill collection?