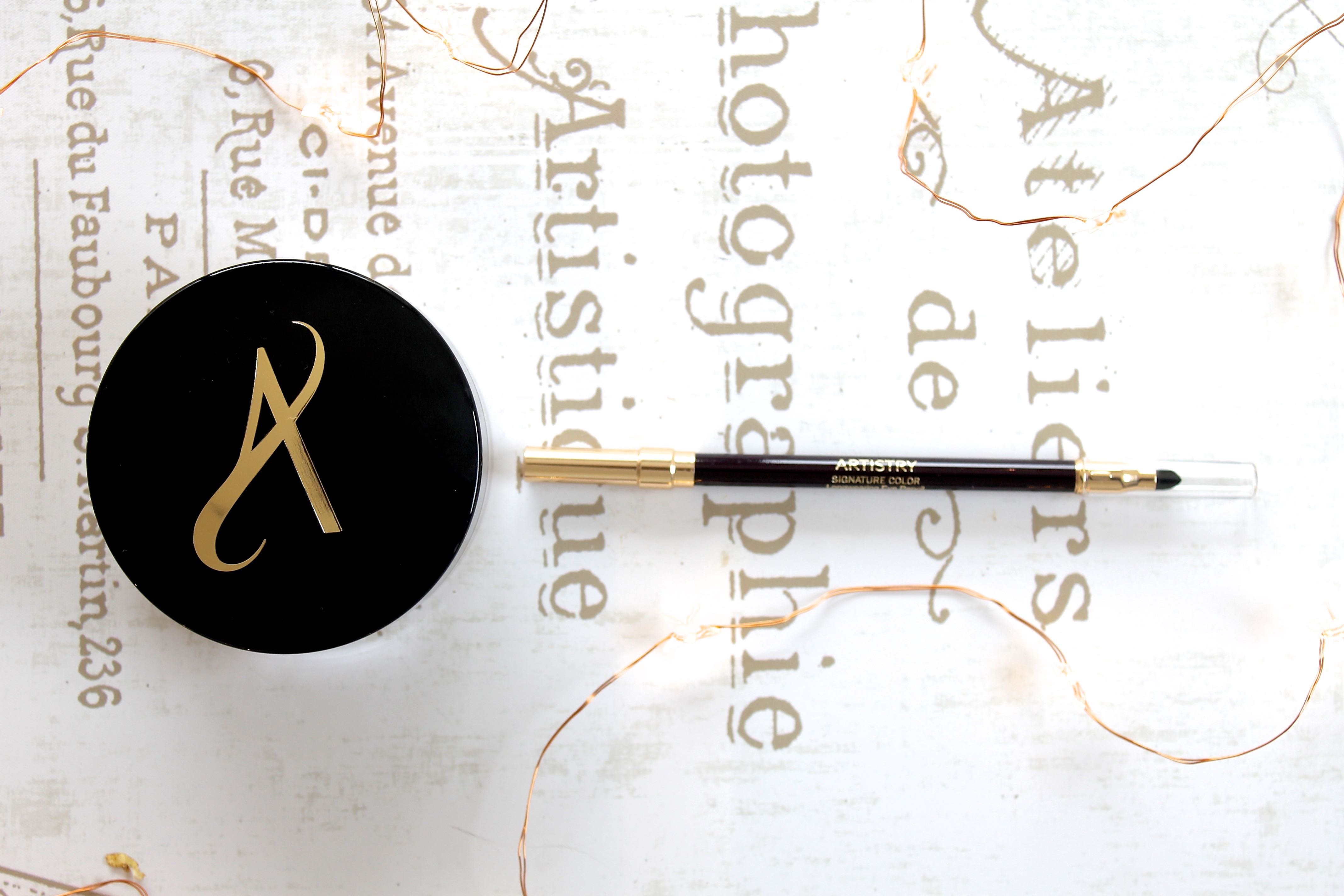 All too often I review a beauty brand here which may only be available in the UK or Ireland so I'll admit I was excited to try out Artistry, a brand sold around the world by Amway. Being the inquisitive beauty blogger I am I was eager to try out this brand for the first time. Two of Artistry's most popular beauty products made their way into my cosmetics drawer a couple of weeks back and I have been giving them a go since then. A face powder and eye pencil are beauty essentials in the majority of makeup bags so it can be fun to shake these up when it's time to restock and try out different brands.
Exact Fit Perfecting Loose Powder*
The timing of this Artistry arrival could not have been more convenient. I was in the market for a loose powder having run out of my existing pressed powder and a change in setting powder was due. This powder retails at $32.10 which is pretty reasonable given the generous amount of powder contained. Having no prior knowledge of the brand Artistry I have to say I was pleasantly surprised. I have been using this powder in my daily makeup routine recently, even during my time in New York City and it lasted the humid conditions incredibly well!
The Exact Fit Perfecting Loose Powder comes in three shades, needless to say I went for the lightest shade. Using a large Sephora powder brush I apply a very light amount of this powder on top of my foundation (currently back using Clinique Even Better foundation). Now be warned, you really need to use this powder sparingly as a little goes a long way. I tap my brush on the edge of the pot repeatedly before applying the remnants to my face. This allows me to build up an even and natural looking finish. The formula which contains Tahitian pearls and optical prisms (who knows what they are?) is designed to mimic the look of natural skin.
Signature Color Longwearing Eye Pencil*
Next up I tried the Signature Color Longwearing Eye Pencil. In recent times I find that I moved more away from pencil liners unless I am aiming for a heavier eye makeup look for example on a night out. Available in four shades – black, brown and the more adventurous graphite shimmer and plumberry, the Signature Color Longwearing eye pencil retails for $19.85 It is penned as being highly pigmented and extremely smudge proof. I'll agree, the black was blacker than black and perfect for a smoky eye makeup look. I quite liked it, the eye pencil lasted well although not quite as long as the Urban Decay Waterline Eye Pencil, which is inevitably where I ended up using the pencil – along my waterline. It makes for a good everyday eye pencil.

I would love to hear from you in the comments below. Have you tried out Artistry before? Let me know your favourite products from the range.