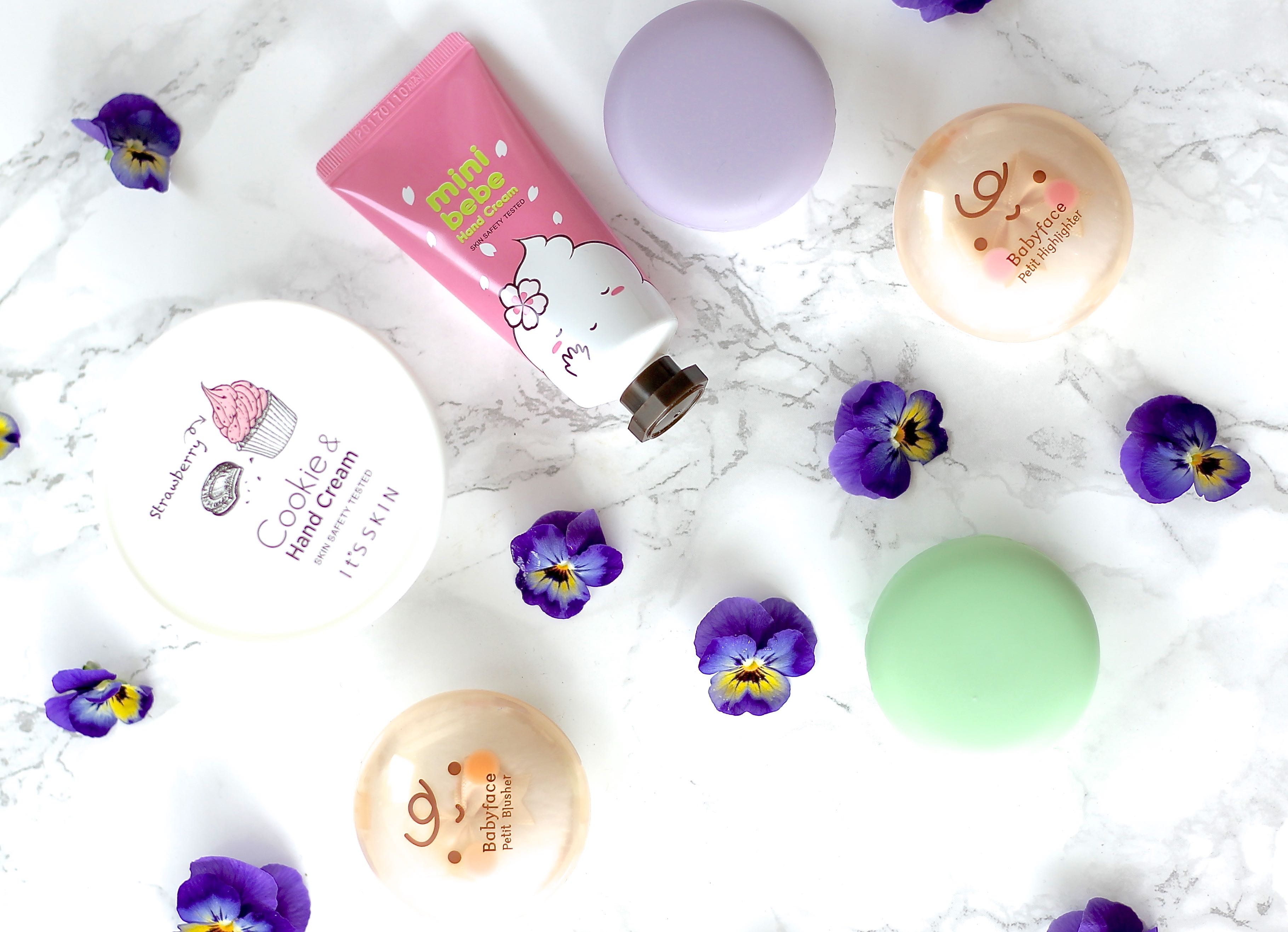 Happy Monday BoopTroop! BeautyMART recently sent me over some amazing beauty and skincare products to try out and I just couldn't wait to share these cute Korean beauty products with you here on the blog.
Korean inspired beauty products have become super popular in the beauty industry here in recent times. I was surprised to see how affordable they are over on BeautyMART and I am confident that I will be adding more Korean beauty products to my collection in the near future. These products are just so super cute and bring a little smile to my face when I use them. They also look perfect for those instagram flatlays! These Korean beauty products are all from the skincare brand It's SKIN available over on BeautyMART.
Mini Bebe Hand Cream
I'm really bad at using a hand cream. My sister tells me all the time of the importance of nourishing your hands regularly with a hand cream. After trying out this super cute Mini Bebe Hand Cream (£5) I think I will find it a little easier to start using a hand cream regularly. The cherry blossom hand cream smells so good and also contains plant extracts of cherry blossom, papaya and aloe to keep your hands super soft.
Babyface Petit Highlighter & Blusher
This blush and highlighter set is too cute for words. Each pot is pretty tiny and comes with a fluffy applicator puff, making it perfect to add to your travel beauty bag. These pots come in a range of different shades of highlighter and blush for just £6.50. I've found myself using the coral blush shade a lot which is a perfect blush for the Summer months.
Macaron Lip Balms
Macaron inspired beauty – yes please. At the risk of over-using the word cute in this blog post – how cute are these lip balms? I've seen four types of this lap balm over on the BeautyMART website – strawberry, pineapple, grape and green apple. Although I found the flavour quite subtle for the two lip balms I tried out, I was really happy with the texture. It was light and non-greasy and I was surprised to find out it also contains tons of goodness enriched with shea butter and vitamins. Perfect for a little macaron shaped addition to your handbag at just £6.50.

Cookies & Hand Cream
Another hand cream you say! Yes, but oh my god, this is so good! A cookies and ice cream inspired hand cream to leave your hands feeling super soft and smelling delicious! The formula is really light and fluffy. Cookies & Hand Cream comes in three ranges – original, strawberry or mint. I tried out the strawberry one and loved it. At just £9.25 this would make a super pretty gift for a friend.

I would love to hear from you in the comments below. Have you tried any cute Korean beauty products yet?
Connect with Bec Boop everywhere!
If you enjoyed this blog post you might also like:
New-In Eyeshadow Palettes from Lorac & Tarte
5 Reasons we Love Liquid Lipsticks