If you follow my social platforms (namely Periscope Boop.LIVE and Snapchat Bec_Boop) you will have seen that I travelled to Austria recently and stayed at Le Meridien Hotel Vienna.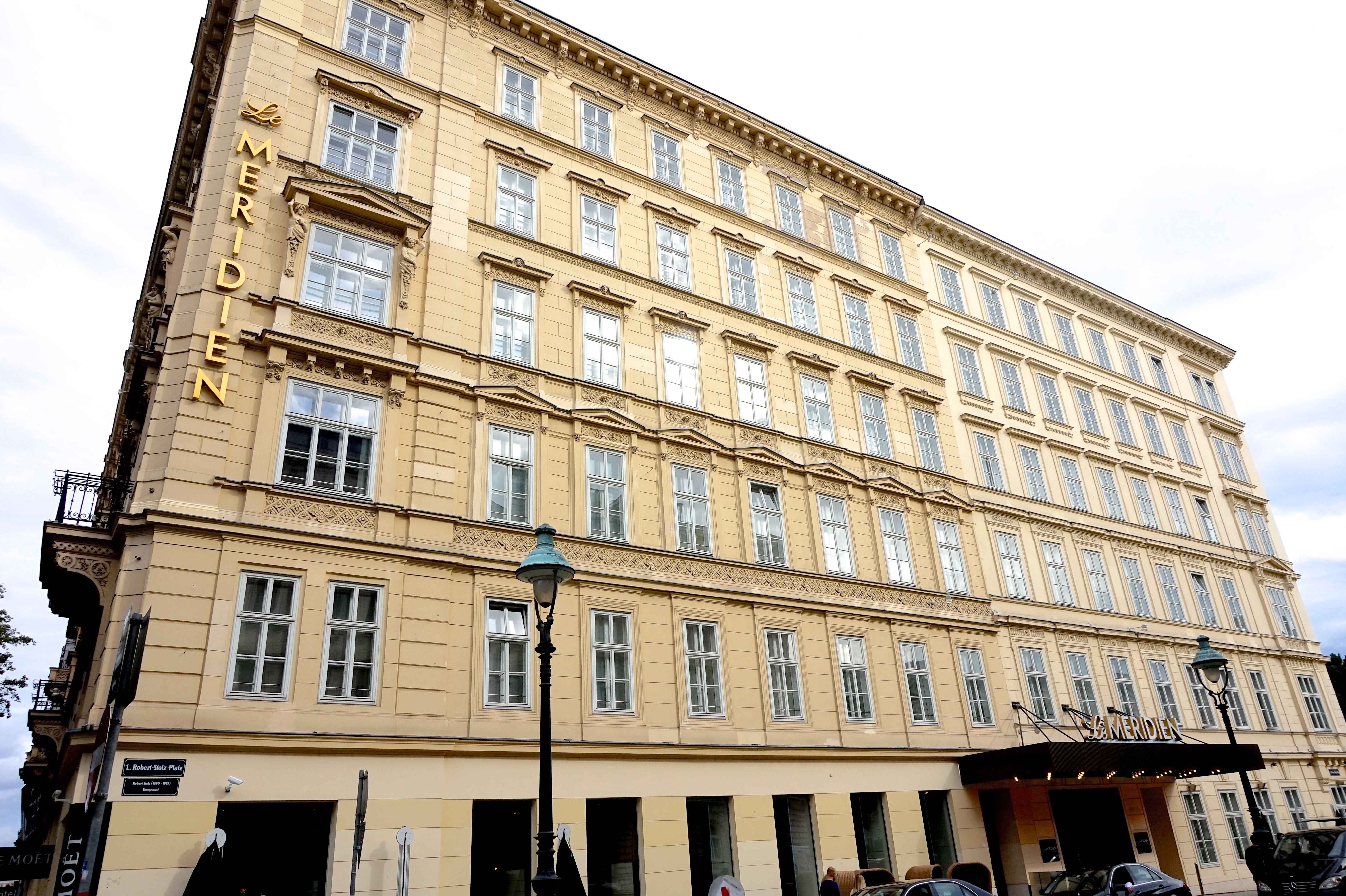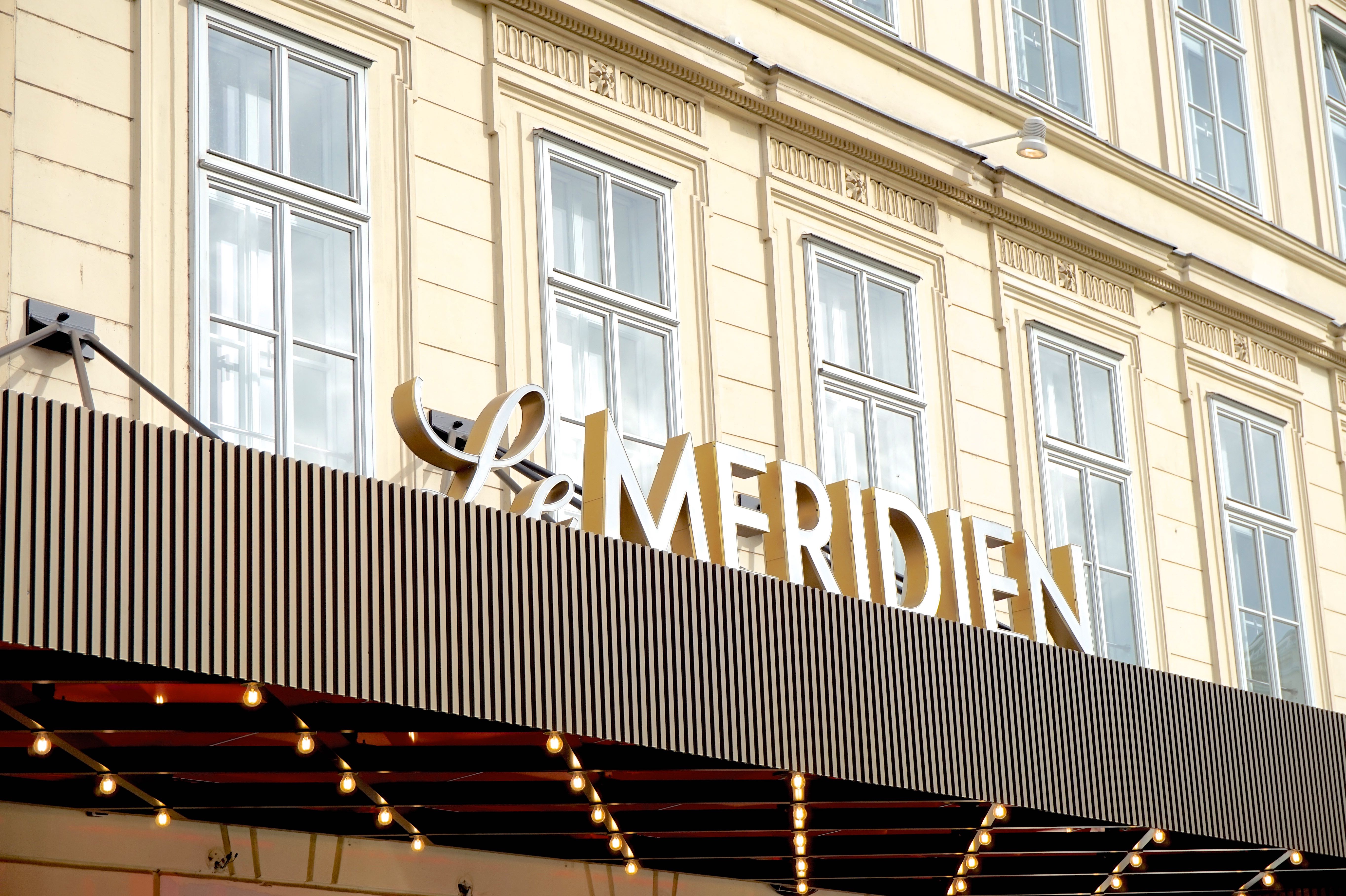 My sister and I spent a weekend in this pretty city exploring all it had to offer and enjoying as much ice-cream and wine as possible! I will be sharing lots more here on BecBoop about our trip to Vienna in the Travel section of BecBoop. I wanted to kick my Austria adventure off with a review of our stylish hotel.
Le Meridien Hotel Vienna – Location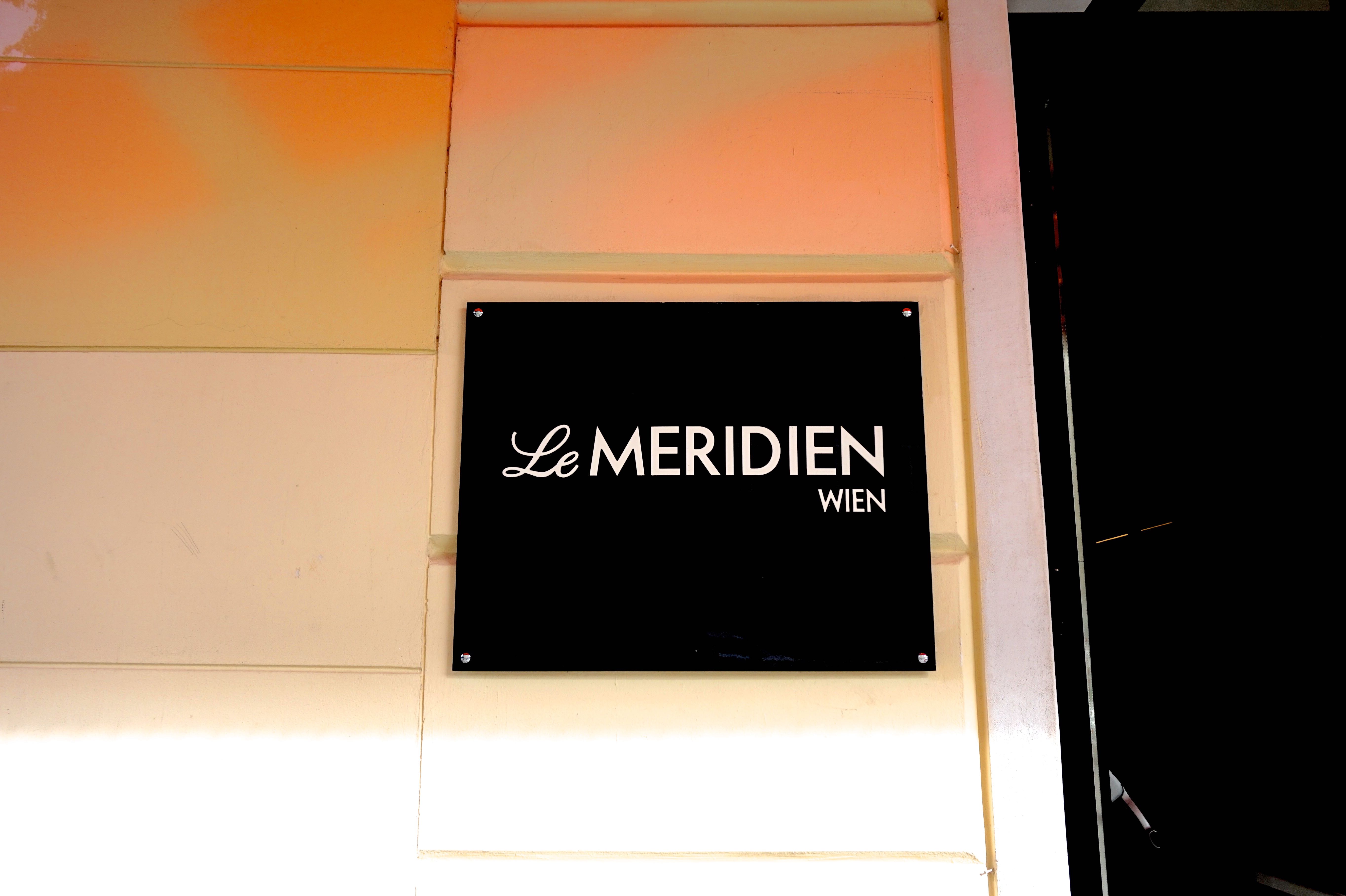 We stayed in Le Meridien, Wien, a design hotel in the city located between the iconic State Opera and the Museum Quarter. The hotel is in a fantastic location for visiting the city. We were at the airport within 30 minutes, by train 15 minutes and then a short taxi ride or walk to the hotel. There is also an underground station really close by the hotel but we did not end up using the underground very much during our stay. The hotel is very close to the State Opera which is one of the city's focal points.
The Hotel
Le Meridien, Vienna has such a modern and urban feel to it. This struck me immediately upon arrival. Unfortunately there was a bit of renovation work going on at the hotel during our stay and as such not all facilities were open. In particular the lobby area was undergoing work and the main restaurant was closed. This did not hinder us at all though. We had a fabulous time in the hotel and it was perfect for our sister weekend away. We did not indulge in all of the hotel facilities due to our short time-frame for the stay but I did explore the hotel further in order to share with you here.
There is a leisure area and pool in the hotel and a fabulous Le Moët cocktail bar/restaurant which extends into an outdoor seated area. There are also many nice cafés in Vienna, finding a culinary delight is not a challenge.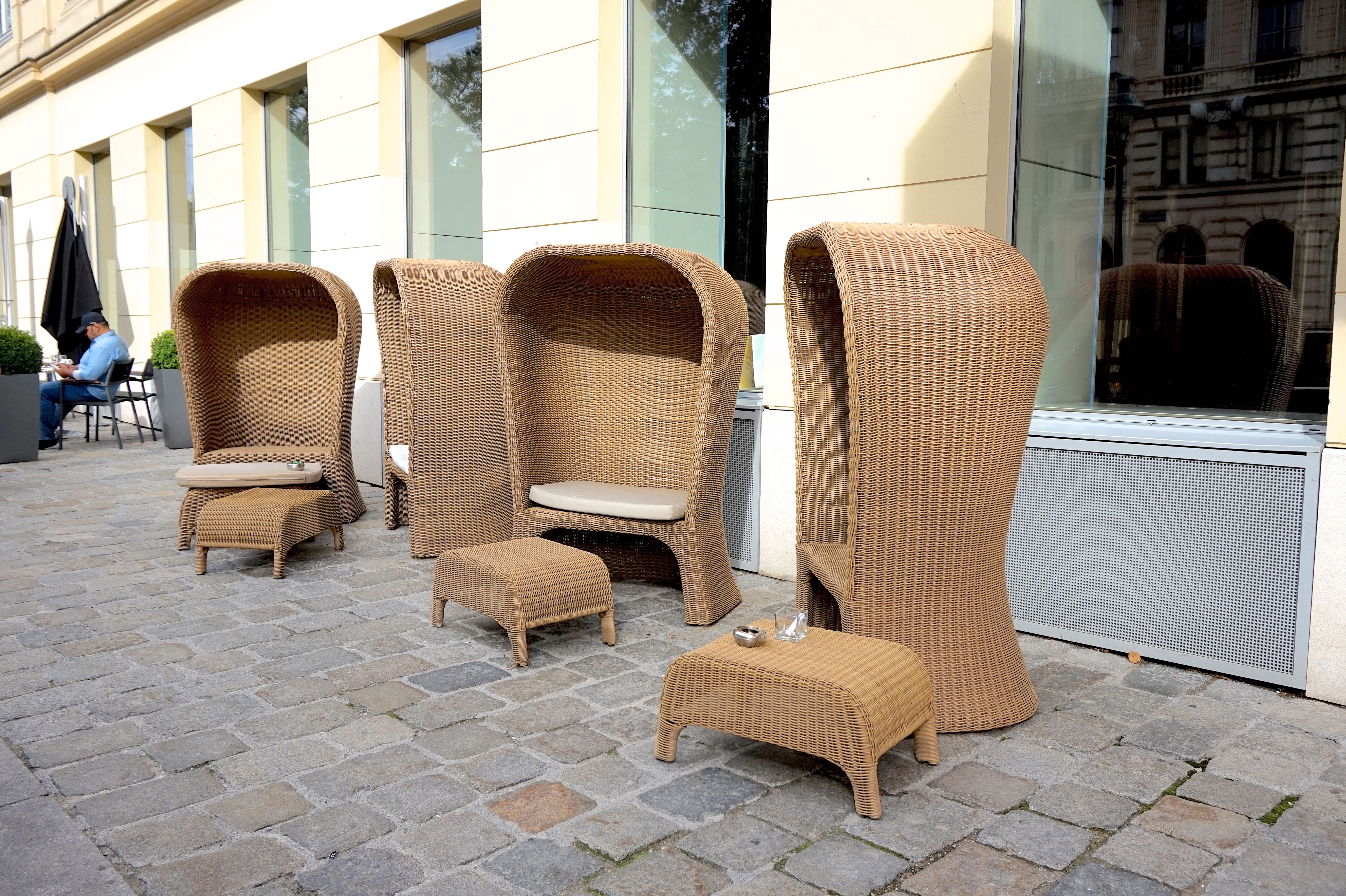 The Room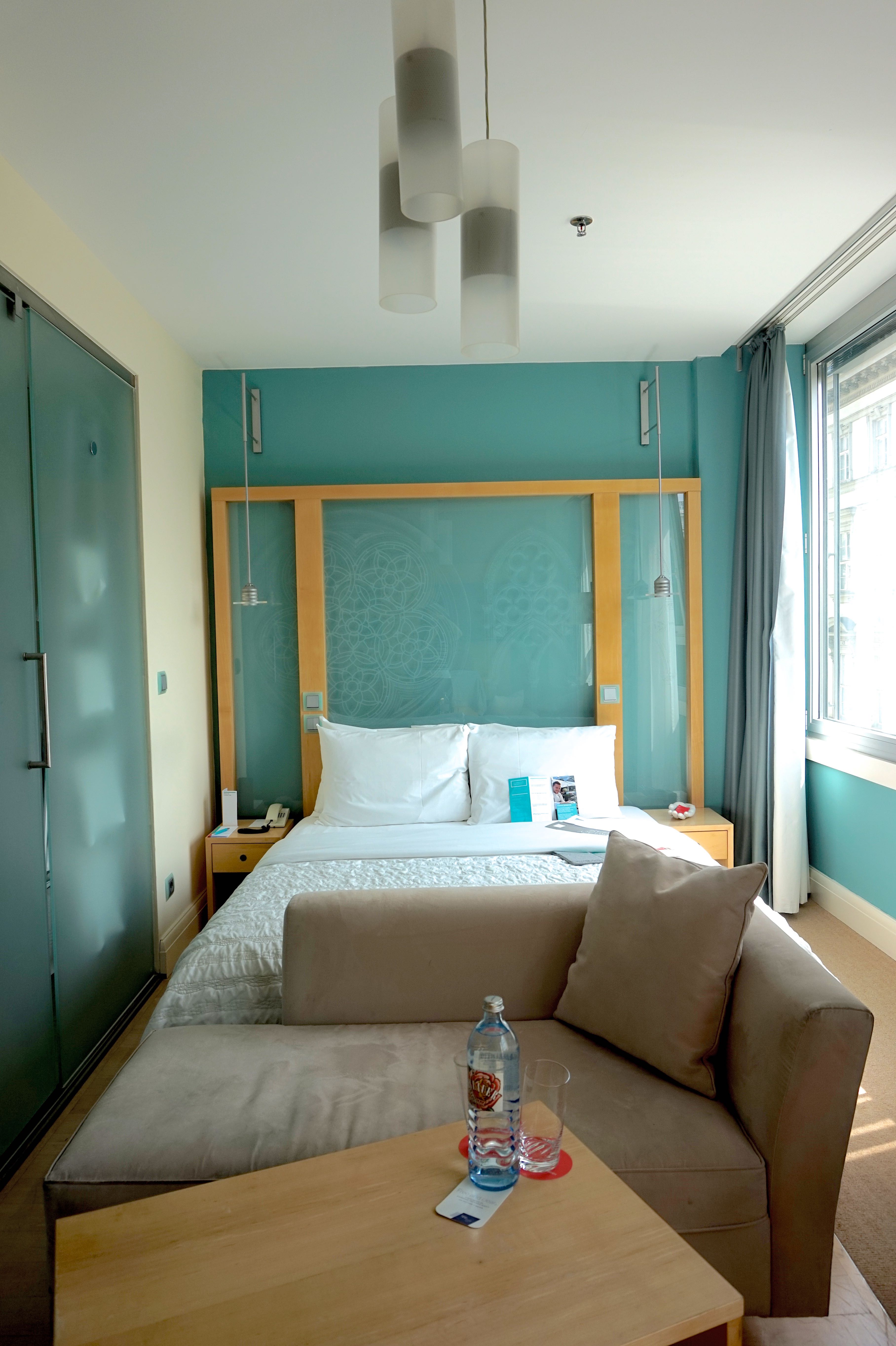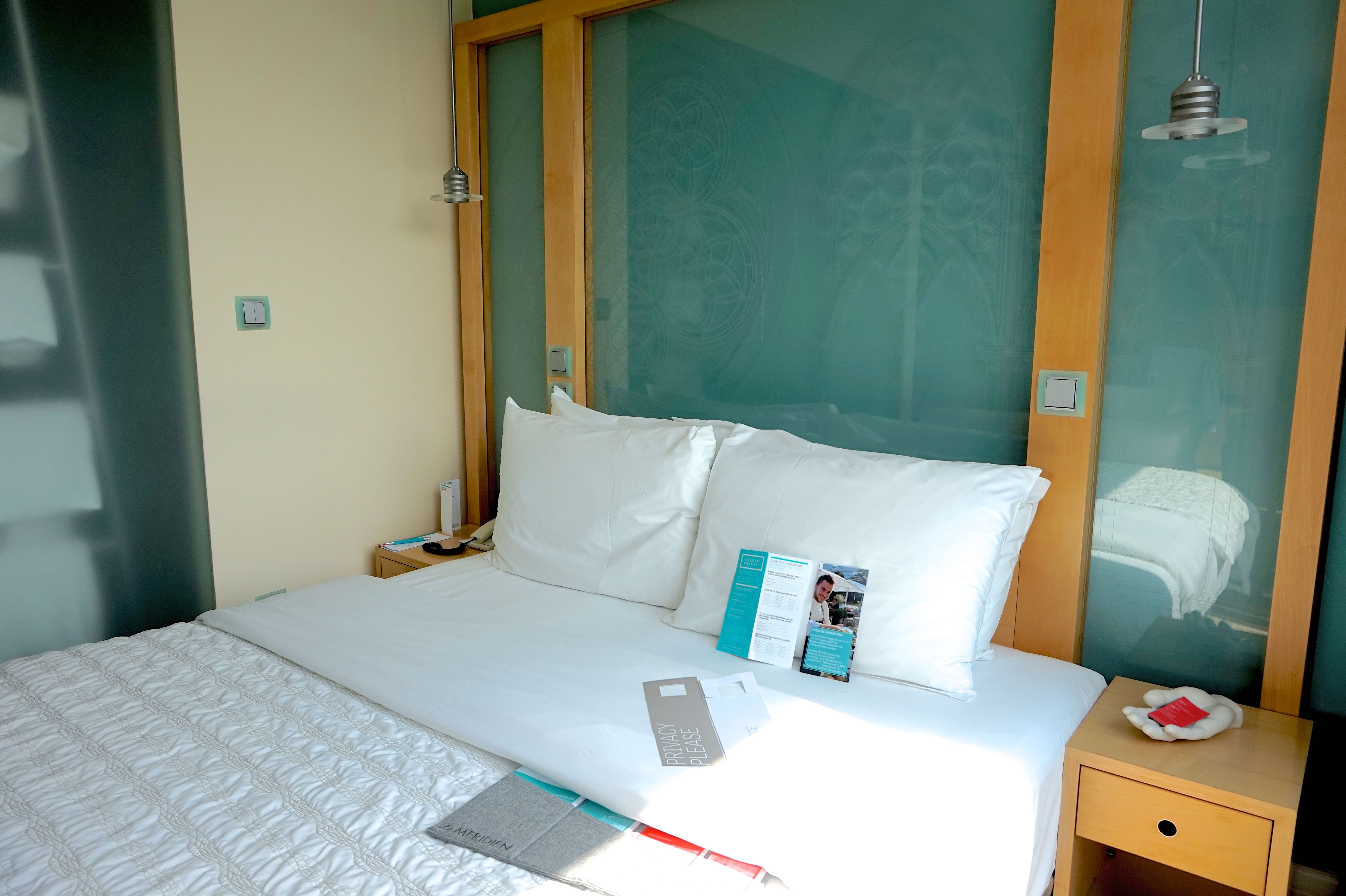 We were lucky enough to be upgraded upon arrival so our room was on one of the exclusive SPG floors. I actually vlogged a lot during this trip and included a hotel room tour so be sure to subscribe to my YouTube channel to see that. The room, just like the hotel, was very contemporary and stylish. I loved it.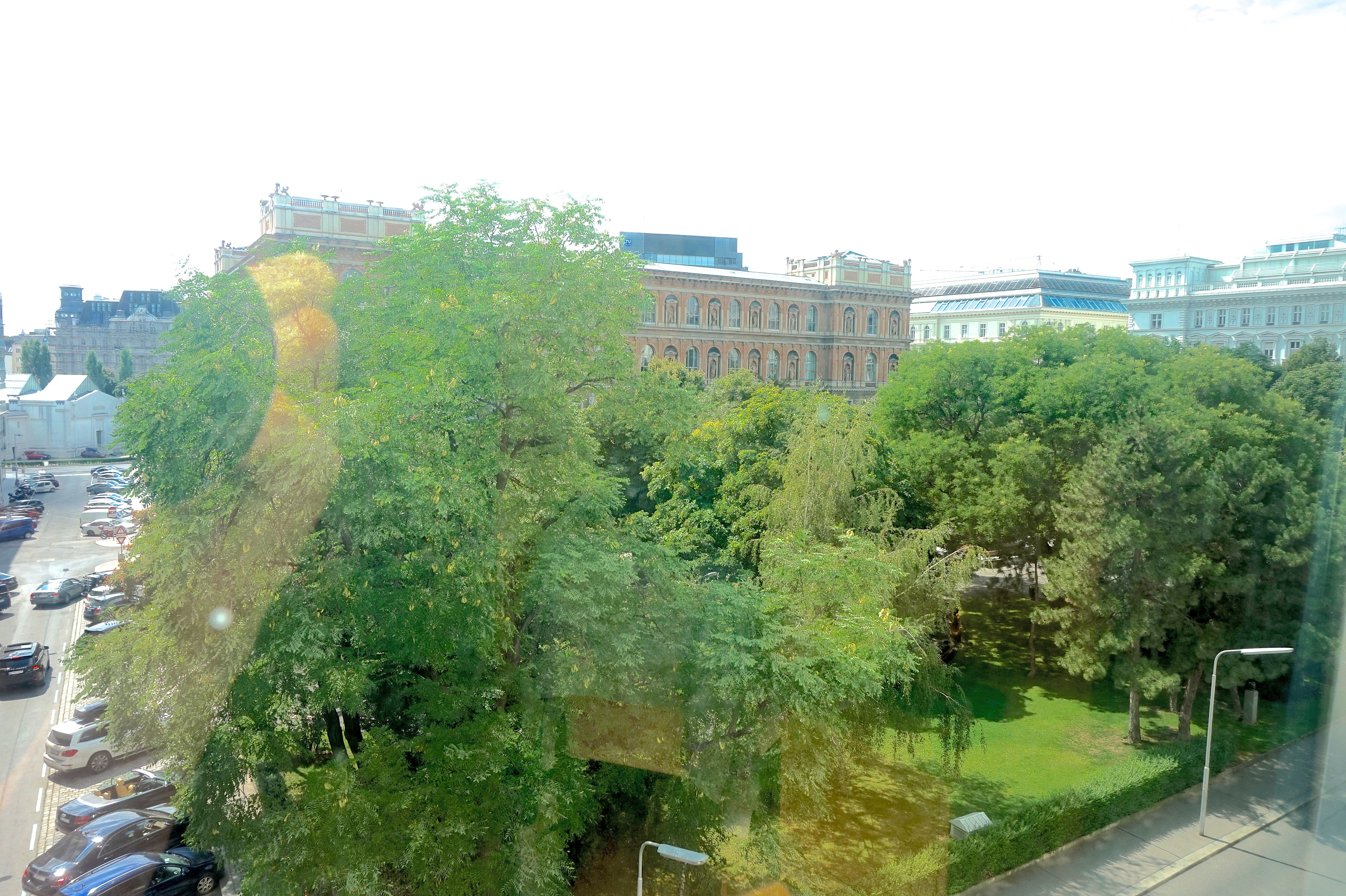 We had a double bed room which overlooked one of the small parks near the hotel. The room facilities were everything we were expecting plus more. We had a mini bar which was refilled, complimentary every day! The bathroom was also quite glam with a vintage style bath tub and modern shower with side-jets.
I would definitely stay here if I was visiting Vienna again and I would be interested in seeing the fully renovated facilities. Le Meridien Vienna hotel is the perfect location for a city-break in Austria.
I would love to hear from you in the comments below. Let me know if you have stayed here or visited Vienna before.