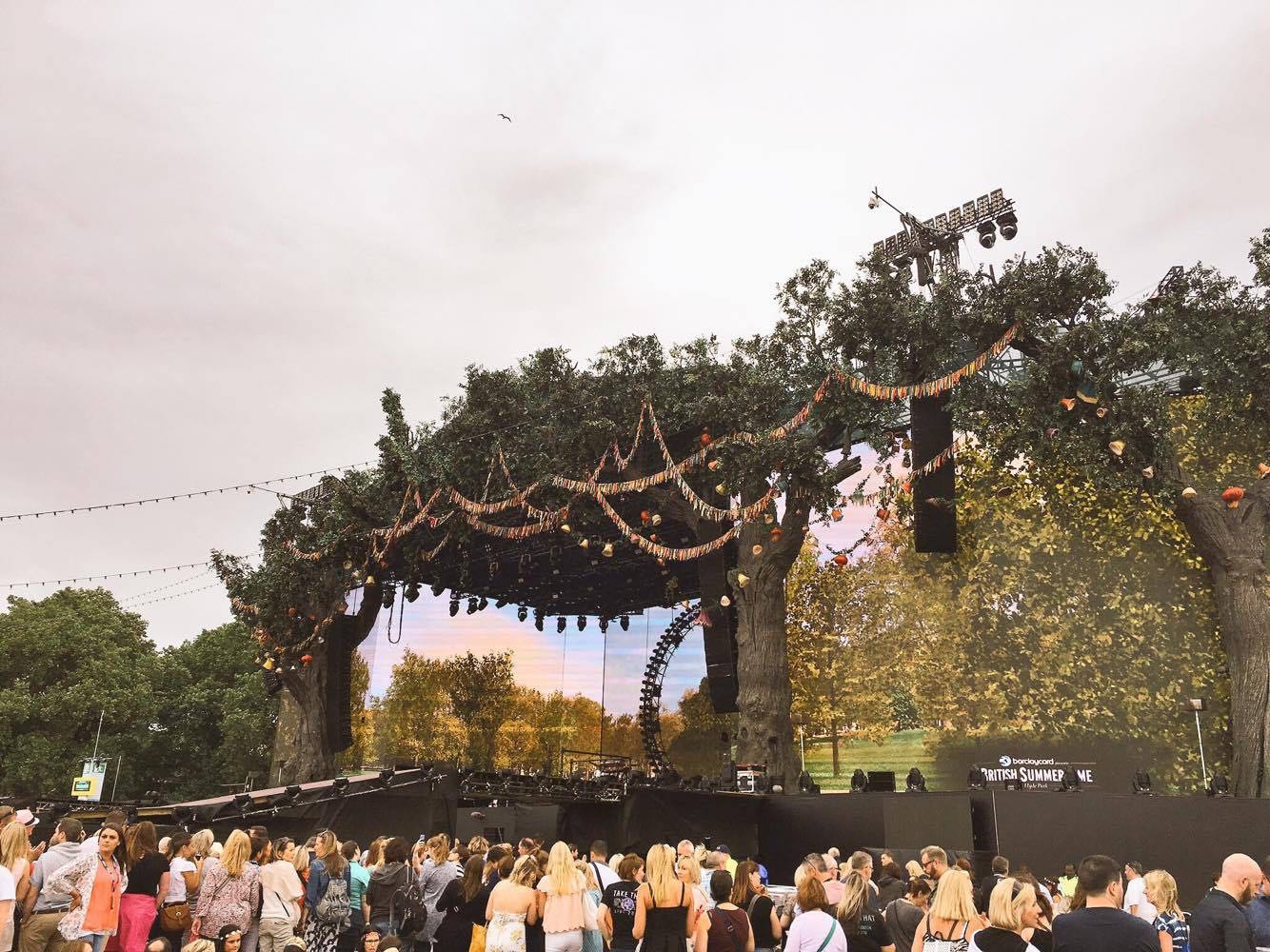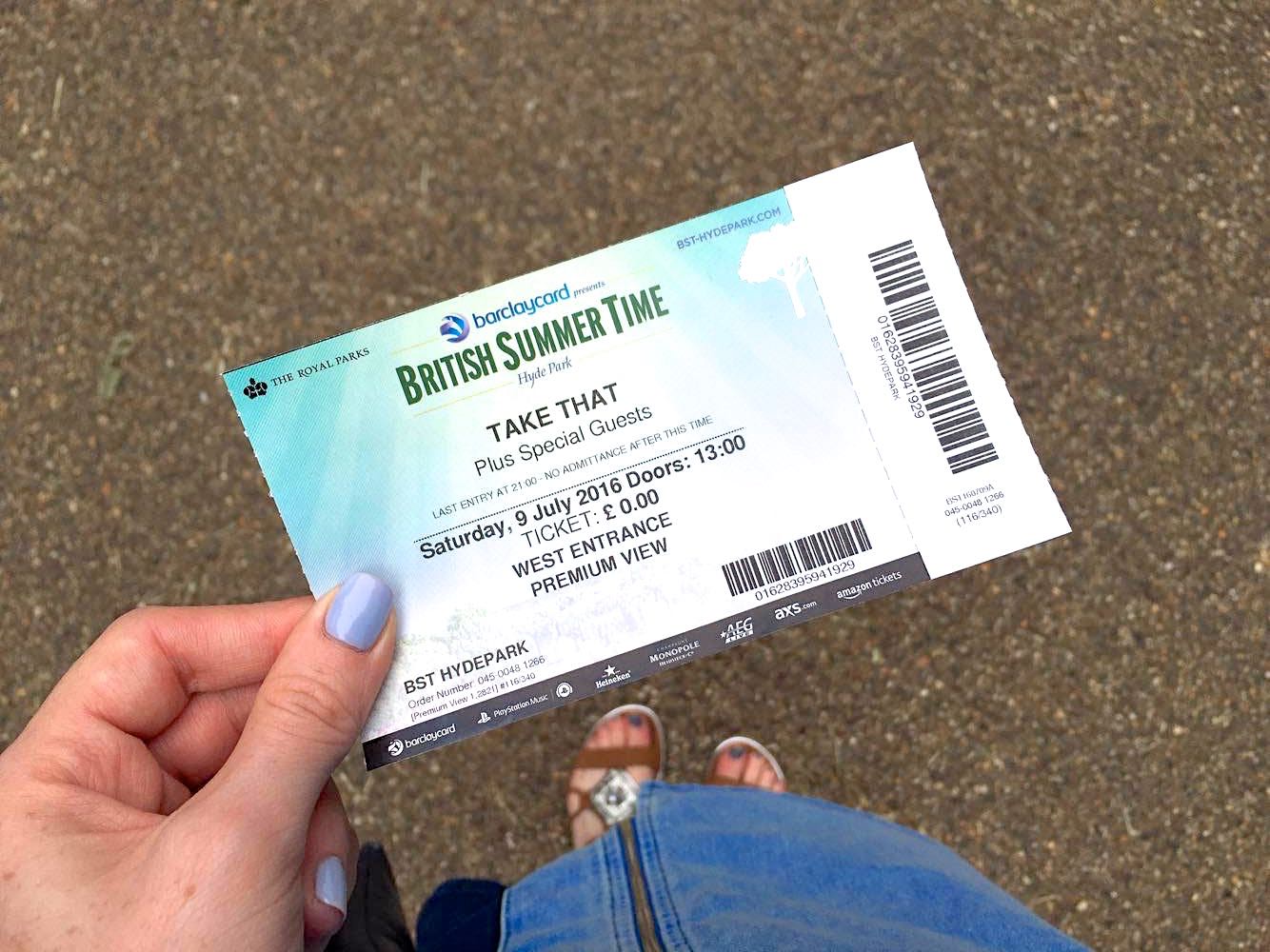 Happy Monday! Today's blog post is a little recap of the British Summertime Festival I recently attended and covered on my social channels. I was invited along to BST Hyde Park music festival with a group of fab bloggers by the team at Outside Organisation. This was actually my second year of attending the festival, since I went last year to see Taylor Swift of course! So, having received my surprise invite to see Take That, Olly Murs and a ton of supporting acts perform at BST Hyde Park I was left with a last minute dilemma of putting together a festival outfit!
What I Wore
It was a mildly warm day and I decided on a simple denim dress from River Island. I liked the colour blocking of different shades of denim and the zip detail on the front of the dress. It was a little over-sized on me but I liked the look overall when paired with my flat strappy sandals, also from River Island. I popped on my aviators and I was good to go.
Backstage!

Well this was pretty epic! After arriving and received our upgraded BST Hyde Park tickets we were brought backstage for a meet and greet with some of the acts. My eyes were on stalks. Never before have I been backstage at such a high profile event! We got to meet K Stewart and Girlfriend, both of which were pretty new to me so I am looking forward to hearing more of their music. I shared lots on my snapchat from Backstage (Add on snapchat Bec_Boop). I also covered the festival on my Periscope channel Boop.live and if you scroll through my recent broadcasts you'll be able to enjoy the replays.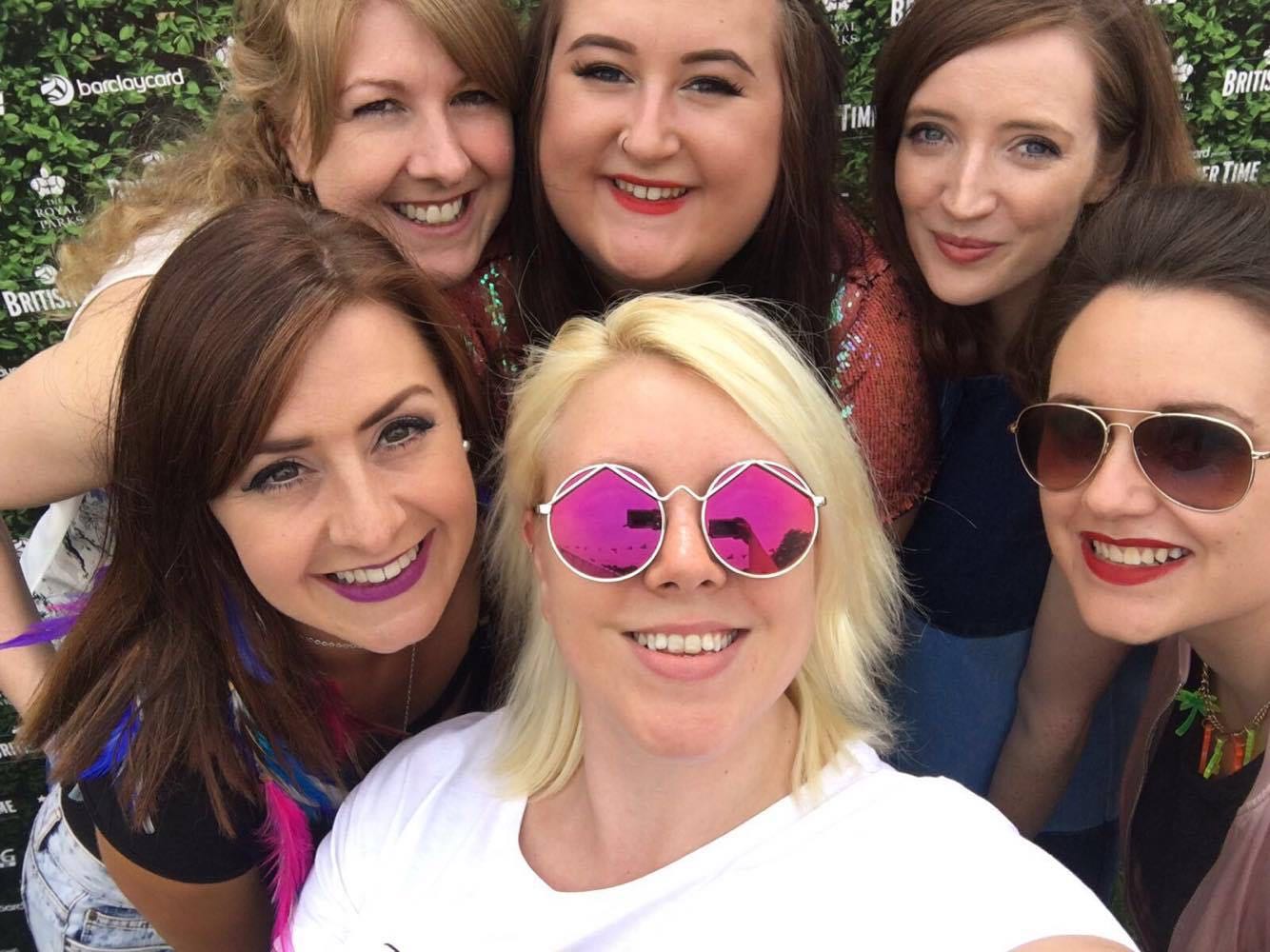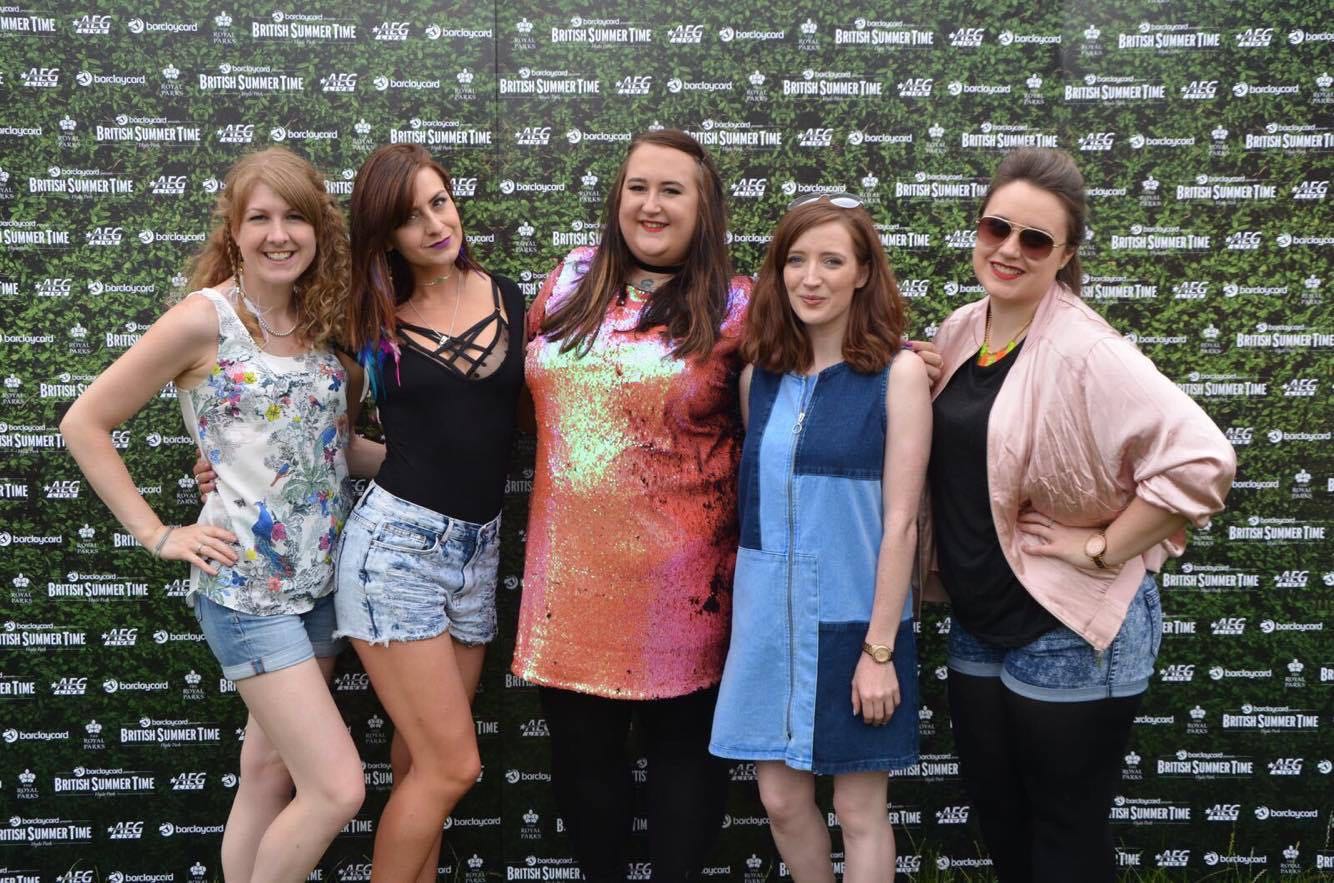 I have to say a big thank you to the Outside Organisation team for inviting me along! I had so much fun and really enjoyed getting to meet the other bloggers there on the day. Definitely a fun way to spend my Saturday! After the backstage shenanigans we enjoyed the show and Olly Murs and Take That definitely had the crowd pleased! I always love getting to meet new people in London and enjoyed hanging out with Nixalina from Sex and London City and Lottie from LottieLamour. I am always so grateful for the opportunities I get here in London and to share them with the BoopTroop on Periscope makes them all the more enjoyable.
I would love to hear from you in the comments below. Have you been to any festivals this year? Did you manage to catch my coverage of BST Hyde Park?